Interview
Halsey: "The fear's always that it's a fluke"
With her 'New Americana' single a radio mainstay and both her debut UK shows selling out in under a minute, things are hitting warp speed for Halsey.
A radio mainstay without being a household name, Halsey's rocket-speed rise has defied expectations at every turn. 'New Americana' - her ode to a generation "high on legal marijuana, raised on Biggie and Nirvana" – was named Beats1's second most played track during the station's first month on air, before a stream of it was available anywhere. It wasn't even meant to be a single. Swiftly followed by an interview with Zane Lowe that the 20-year-old fledgling pop sensation describes as her favourite of the year because "the whole thing is us just riffing off each other back and forth, being loud, being existential, being sarcastic, being whatever," it's been a mammoth leap from the blue for the New Jersey native.
"It doesn't really feel much different for me," she insists between two debut London shows that both sold out in under a minute. "I wake up every day, hop on my Twitter and check it and there's a new article like "Why Halsey's The New, Next Biggest Pop Star," she shrugs, "I'm doing the exact same shit I was doing six months ago. I'm still playing shows, I've had the same crew, they're all my friends, we travel together."
"You've gotta be fucking kidding me – I've literally become the living version of a clickbait!"
— Halsey
Internet-savvy in a way most record label execs would fall over themselves to understand, Halsey's online presence has been was the perfect fit for 2015's access-everything instinct. Quoting her own tweets and their "interaction levels" in conversation, boasting over a million combined Twitter and Instagram followers and having a career lineage that can be traced back to covering songs on YouTube, she's the distilled form of what a thousand confused middle-agers would deem a millennial, all hundred-word-a-minute motor-mouth and a shock of blue hair atop her pink undercut. Describing herself as 'tri-bi' – bi-sexual, bi-polar and bi-racial - she admits that her online standing leaves her with "a responsibility" to address certain issues, but "it's hard cause you also can't win – there's always subjects to speak on you haven't spoken on, or you're always too passionate about one thing and not passionate enough about the next."
"People wanna talk more about that than about my music," she laments. "I just had a number two record in the U.S., and I had a writer at a music site in the U.S. tweet me and she said 'my editor just walked up to me and said 'can you give us race content on Halsey?'' You've gotta be fucking kidding me – I've literally become the living version of a clickbait! There's a topic of sexuality to be spoken on, a topic of race, a topic of mental illness, and of age and artistry – I've become a clickbait, I'm just a fuckin' Buzzfeed article! It's so annoying. Then it goes back to the fact that I'm an artist, but I also have a responsibility to talk about those things… so y'know – it's a snake eating itself."
"I would rather have 40,000 fans that supported me 'til I died than have a million fans that supported me for a year."
— Halsey
Halsey describes her shows as harbouring "such a punk-rock mentality." Indeed, just twelve hours ago she was throwing herself around the O2 Academy in Islington, North London, crowd-surfing and mic-swinging like any number of teens raised on Taking Back Sunday and "old school punk-rock" to a sold-out crowd of devotees who loitered outside the venue for hours afterwards. Halsey insisted she stay behind to meet every one of them.
"The fear's always that it's a fluke," she admits. "The fear's that I come here and it doesn't work, the kids don't like it and the shows aren't as big, and it's like 'Oh, I guess this is just a thing in America.'" On the contrary, though, and typical to Halsey's out-of-the-ordinary take on stardom, the explosion of her success has left her attempting to reign things in.
"It's funny cause a year ago I would've been like 'I want it to go faster!' and now I'm like 'woah!'" she laughs. "I'm a firm believer in building a collective. I'm a firm believer that I would rather have 40,000 fans that supported me 'til I died than have a million fans that supported me for a year."
"I wanna keep the shows small here, because I like it so much. I like the energy. For me, I don't have any pride in that way, where I think I need to be playing massive rooms or anything. I know I could, as far as tickets go, but because of how quickly this thing has happened I have a responsibility to the fans to play small shows."
Fighting against her own success might seem like career suicide, but she insists it's for the best. "There's no worse feeling in the world," she states, "than discovering an artist and having them be massive and wishing you could've had that original experience. My show's very aggressive, there's a very good pattern of energy and the kids are just loud and they just fuckin' don't care. They're just there to have a good time. I love being a part of that."
Taken from the October 2015 issue of DIY, out now.
Read More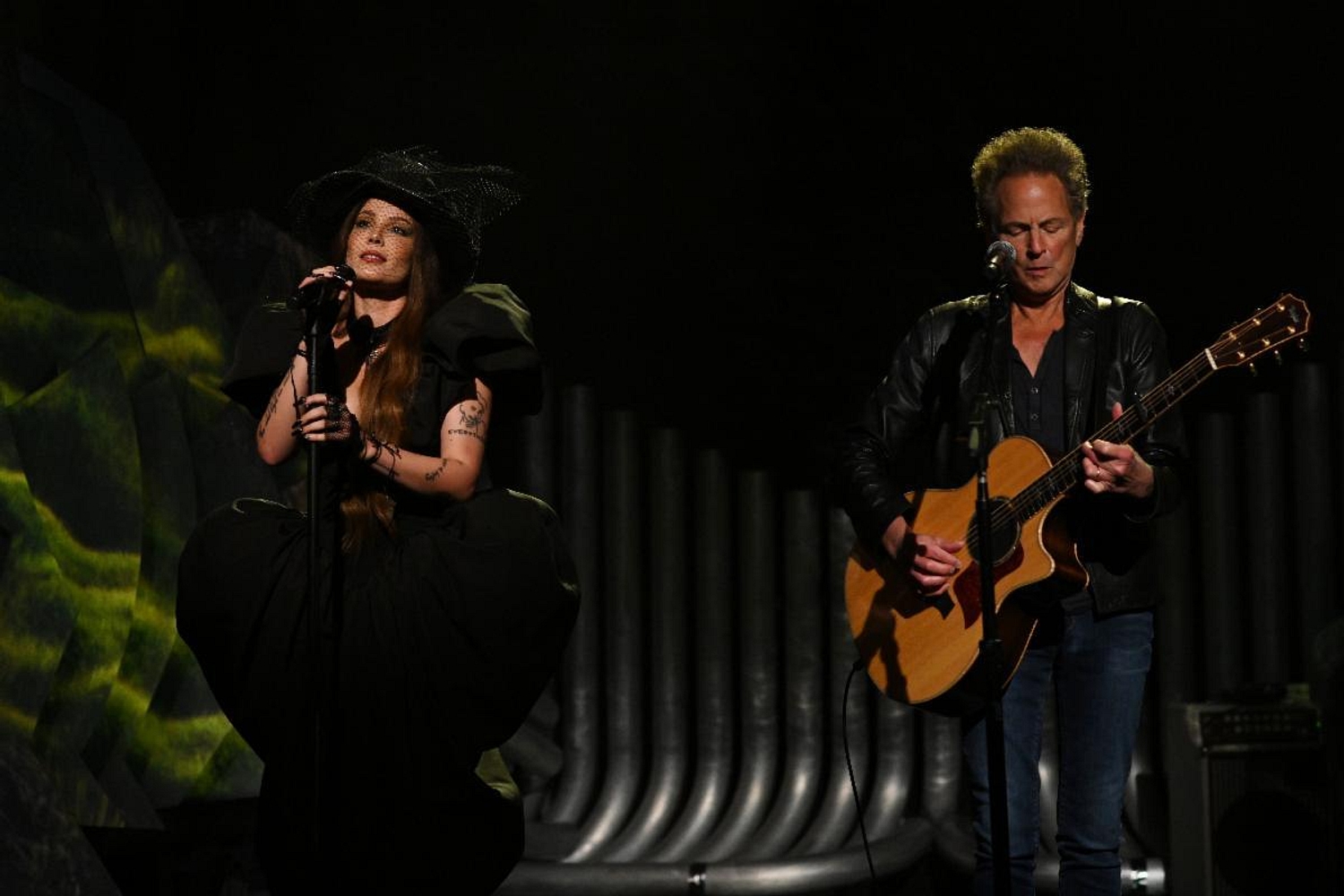 They also performed 'I Am Not a Woman, I'm a God' on the show.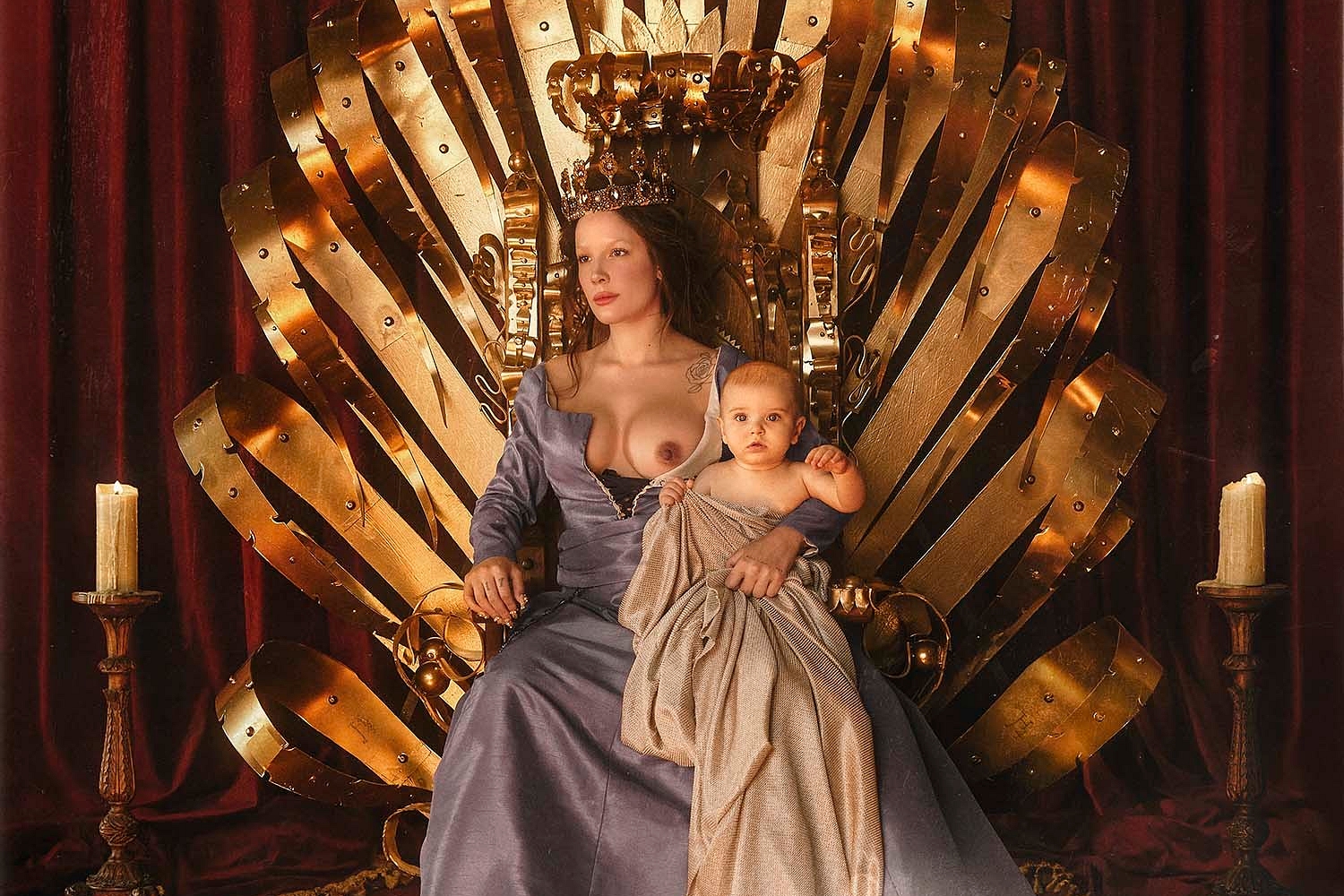 It's intimate and messy at times but fiercely deliberate.