Neu Jerkcurb your enthusiasm
Meet Jacob Read: the musician and illustrator behind the immersive universe of Jerkcurb.
"If there was an action figure of me and I had the opportunity to change it and be a bit more interesting, that's who Jerkcurb would be," laughs Jacob Read, the 25-year-old, London-based musician and illustrator creating the multi-layered world behind the moniker. "Maybe add a sense of mystery, or just that I know what I'm doing…"
If he's been winging it so far, then Jacob's doing an impressive job of projecting a far more assured front. More than just another South London bedroom musician, Jerkcurb (so called after an old Post Office colleague thought that was how he spelled his own name) is a storyteller in the truest sense – spinning dark, romantic ballads that soundtrack his own surreal visuals. "Illustrators and comic books were the first thing I had an interest in," he explains. "Something like The Simpsons is observational, but because it's a cartoon you can get away with things that you maybe couldn't [in other mediums]. It takes certain elements and emotions from real life and gets to the core of them."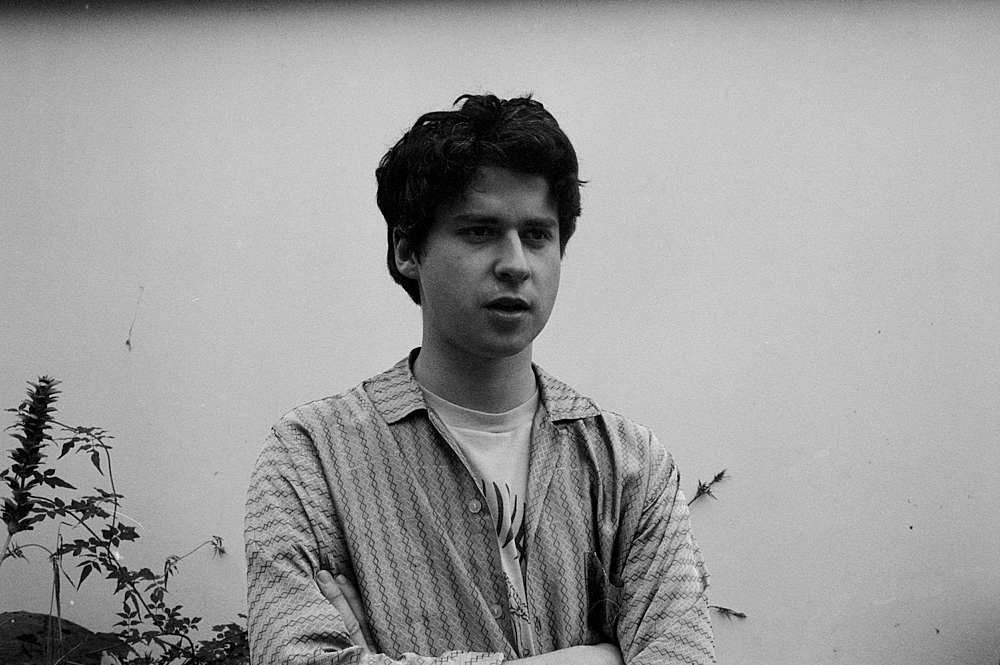 In the likes of recent singles 'Night On Earth' and 'Little Boring Thing' - combined with their accompanying, nocturnal imagery - Jacob largely tackles the biggest emotion of them all – love. They're swooning tales with just that little eyebrow raise of sleaze, ones that tap into a "weird glamourisation of America", he says, rooting themselves in underground lounge bars rather than anything so crass as broad daylight. "Some people can really write about themselves and put themselves into their music. I've always felt a little bit shy about that and preferred to get into a character - but the core of those songs definitely come from real emotions," he says. "I'm always, always nervous before playing a Jerkcurb show. It's much easier to be aggressive than it is to bear your soul."
Elsewhere, Jacob's got an outlet for his aggressive side too in the form of Horsey – the "silly, funny" (and also stupidly good) band he also plays in alongside three of his old school pals. But for now, he's busy readying the first Jerkcurb LP and expanding its world out even further. "I'm definitely a perfectionist and I put a lot of pressure on myself, but I hope this can be something bigger," he nods. "I'm always excited by it and I'm always thinking of the next thing. It's a juggling act."
Taken from the September 2017 issue of DIY, out now. Subscribe and read online below.
Photos: Phil Smithies.
Read More