Watch:
Jerkcurb shares beautiful and surreal video for new single 'Air Con Eden'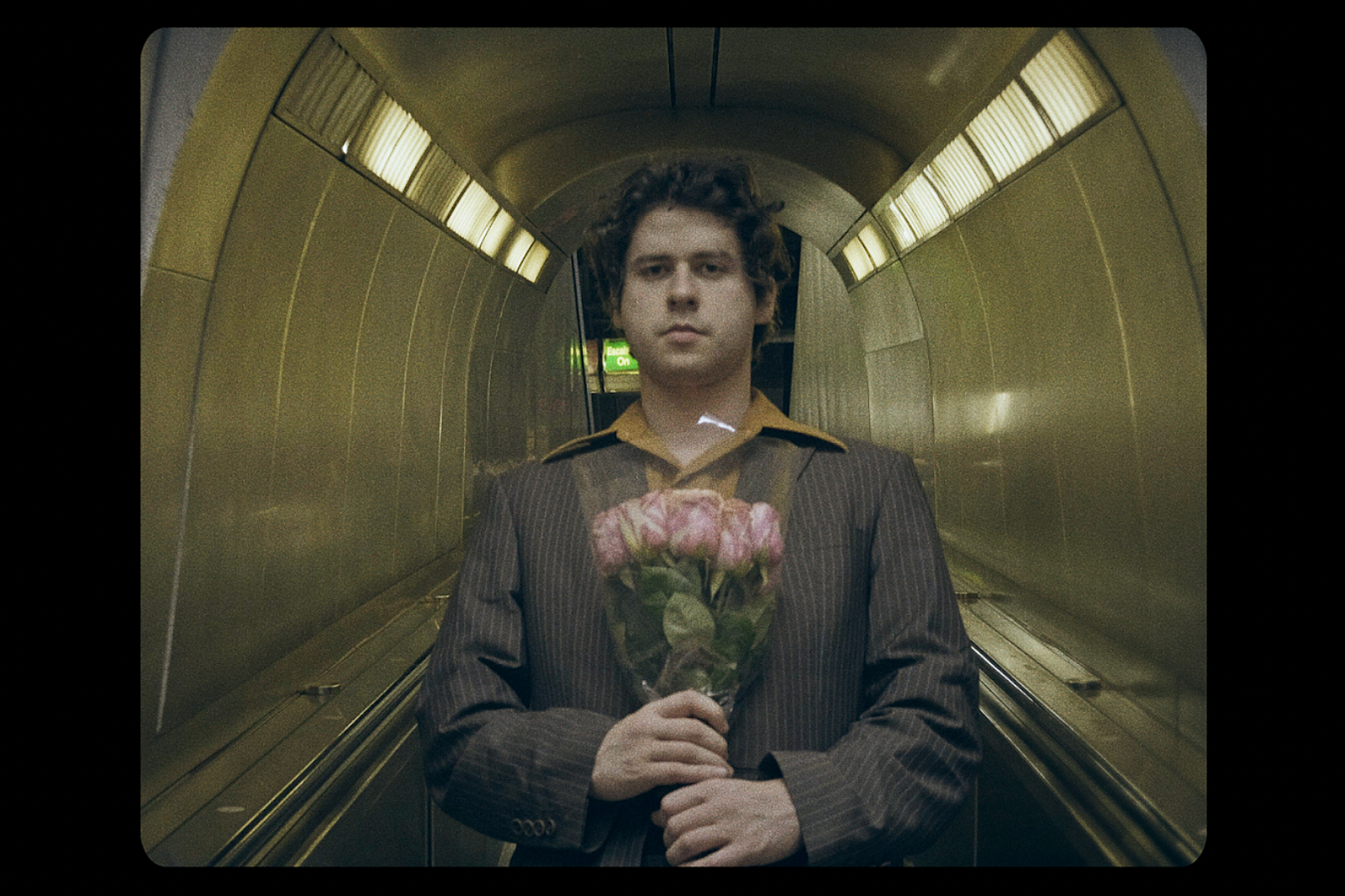 He's also announced a series of new tour dates with Orlando Weeks
Jerkcurb has shared the video for 'Air Con Eden', the title track of his recently-released debut album.
The ambitious footage makes use of miniature models to create an immersive new universe inspired by 1950s aesthetics.
"I knew from my first listen that we had to create a world unbound to convention and reality," says the film's director Max Jedwab. "I also knew it had to use miniatures, and evoke the uncanny. Using miniatures opened up endless possibilities, and freed us to work in a way radically different to my previous videos.
"We really wanted to create a utopian space, and stole tonnes of references from '50s greeting cards, architectural models and classic MGM stage designs. We had an amazing team working on it: William Wyndham's input definitely elevated it, he designed the aquarium scene from scratch, and his other touches throughout add so much to the wonder of it all."
The video follows previous singles 'Devils Catflap' and 'Timelapse Tulip' to be released from 13th September's 'Air Con Eden' album.
With his own UK tour planned for next month, Jerkcurb has also been announced as support for former Maccabees man Orlando Weeks. His full list of live shows is below.
SEPTEMBER
21 - Glasgow The Blue Arrow (Orlando Weeks support)
22 - Manchester Deaf Institute (Orlando Weeks support)
24 - Birmingham Mama Roux's (Orlando Weeks support)
25 - Leeds Brudenell (Orlando Weeks support)
27 - London Hoxton Hall (Orlando Weeks support)
28 - London Hoxton Hall (Orlando Weeks support)
29 - London Hoxton Hall (Orlando Weeks support)
21 Sep | The Blue Arrow (Matinee), Glasgow*
OCTOBER
11 - Bristol Rough Trade
13 - Manchester YES
15 - Glasgow Hug and Pint
17 - London Chats Palace
FEBRUARY 2020
26 - London Bussey Building
Read More