Album Review
Jerkcurb - Air Con Eden
4 Stars
Jacob is a skilful storyteller.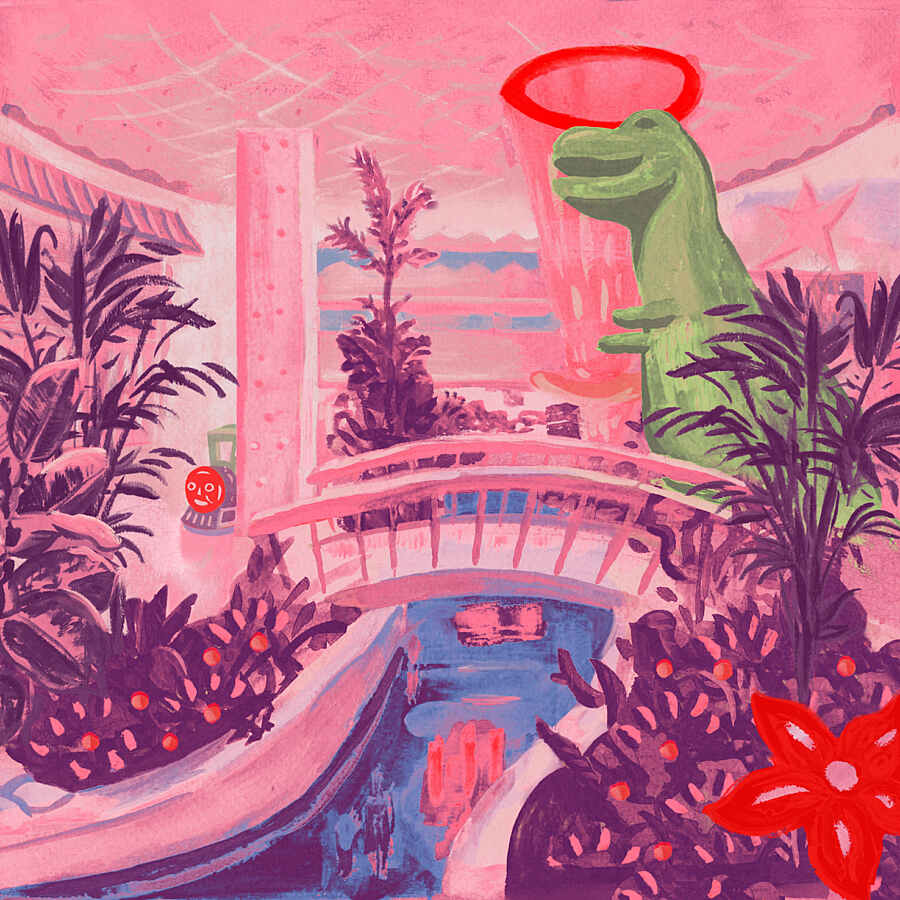 Jacob Read's debut as Jerkcurb has been a long time coming. Seven years after the self-release of his first finished song appears 'Air Con Eden': a Lynchian prom night woozy with eclipses, chicken bone wishes, slow-motion love affairs and punch-drunk riffs.

Jacob is a skilful storyteller, and with melancholic, reverb-heavy guitar, a little piano and drum, some horse-hoofed percussion, and occasional angelic vocal interjections, he conjures an entire alternate realm. But 'Air Con Eden' is no idyll; despite the sweeping romance of 'Timelapse Tulip', 'Wishbones' and 'Aquarena Springs', menace and despair lurk (a shadow detaches and disappears into the trees on 'Shadowshow', a dead body and suspiciously well-dressed stranger wash up on 'Somerton Beach', capitalist fatcats ruin art on 'Devil's Catflap').
Desire and disaster overlap more than ever as apocalypse looms on spectacular final number 'Night On Earth' - but Jerkcurb doesn't seem to mind, calmly watching dreamland unravel as he serenades in effortless verse. Song, album and world end in unison as he croons, ever the romantic: "This desperate moment / Could last forever / And I would be / So happy / To spend eternity / Now I'm with you / Cos you picked me / To end eternity / And I chose you."