Neu Meet the weird and wonderful Jockstrap
Injecting fun, weirdness and spontaneity into the often straight-faced worlds of classical, jazz and electronic music, Georgia Ellery and Taylor Skye are the weirdo pop duo of your dreams.
Jockstrap's Taylor Skye is currently playing with a new app, which, he tells us, can get you a ride in a supercar across London for less than the price of an Uber. "We're off to some fashion party tonight," bandmate Georgia Ellery reveals, "and we're trying to lock down a Lamborghini for our ride."
All a bit mad, maybe, but when referring to the music we've heard from the duo so far - the brilliantly weird, off-kilter orchestral pop of last year's 'Love Is The Key To The City' EP - it's clear that 'normal' isn't really what they do.
A mixture of sweeping strings - Georgia studies jazz at Guildhall music school in London's Barbican, and contributes violin to everyone from Goat Girl to buzzy newcomers Black Country, New Road - and bubbling, unusual production - Taylor is at the same school studying Electronic Music, and has also just released a solo EP of warped synth pop concoctions - it's a melting pot like little we've heard before.
When written down, the composite elements of Jockstrap's sound and background conjure up images of chin-stroking musos never casting so much as a slight smile, but, especially through their deliciously odd music videos, there's a playful, giddy humour running through the whole thing, elevating the duo above so many of their supposed contemporaries.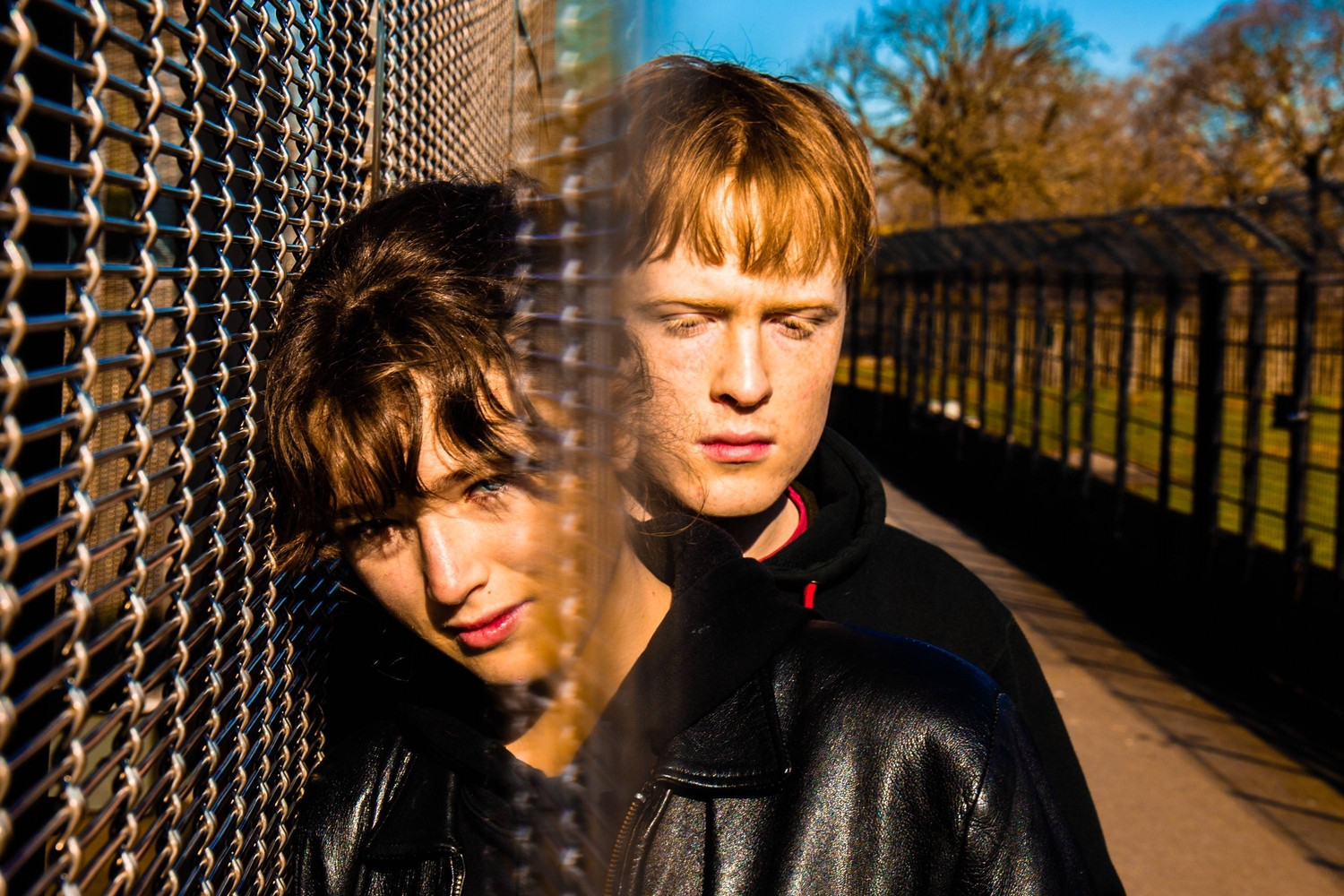 "I think the best things are those that are heartbreaking and funny at the same time."
— Taylor Skye
"It's important to make the classical, jazz, electronic thing fun," Taylor affirms. "So often, we're surrounded by people who take it ridiculously seriously, and I think the best things are those that are heartbreaking and funny at the same time. There are so many examples…" he continues. "Connan Mockasin - he's ridiculous, but his songs are so beautiful and heartfelt."
Singular in both its sound and vision, Jockstrap is a project like few others, and it's one that gained them a hefty collaboration before even releasing a note of music under the name. The pair contributed strings to Dean Blunt's 2018 EP 'Soul On Fire', which features A$AP Rocky and Mica Levi among others, after the producer saw them at a show and got in touch via Cherish Kaya, founder of the band's label, Kaya Kaya Records.
"I think he was just wanting to work with loads of up and coming people," Taylor remembers. "We were at the top on the credits - above A$AP - cos we had the most contribution on it. Jockstrap, then A$AP."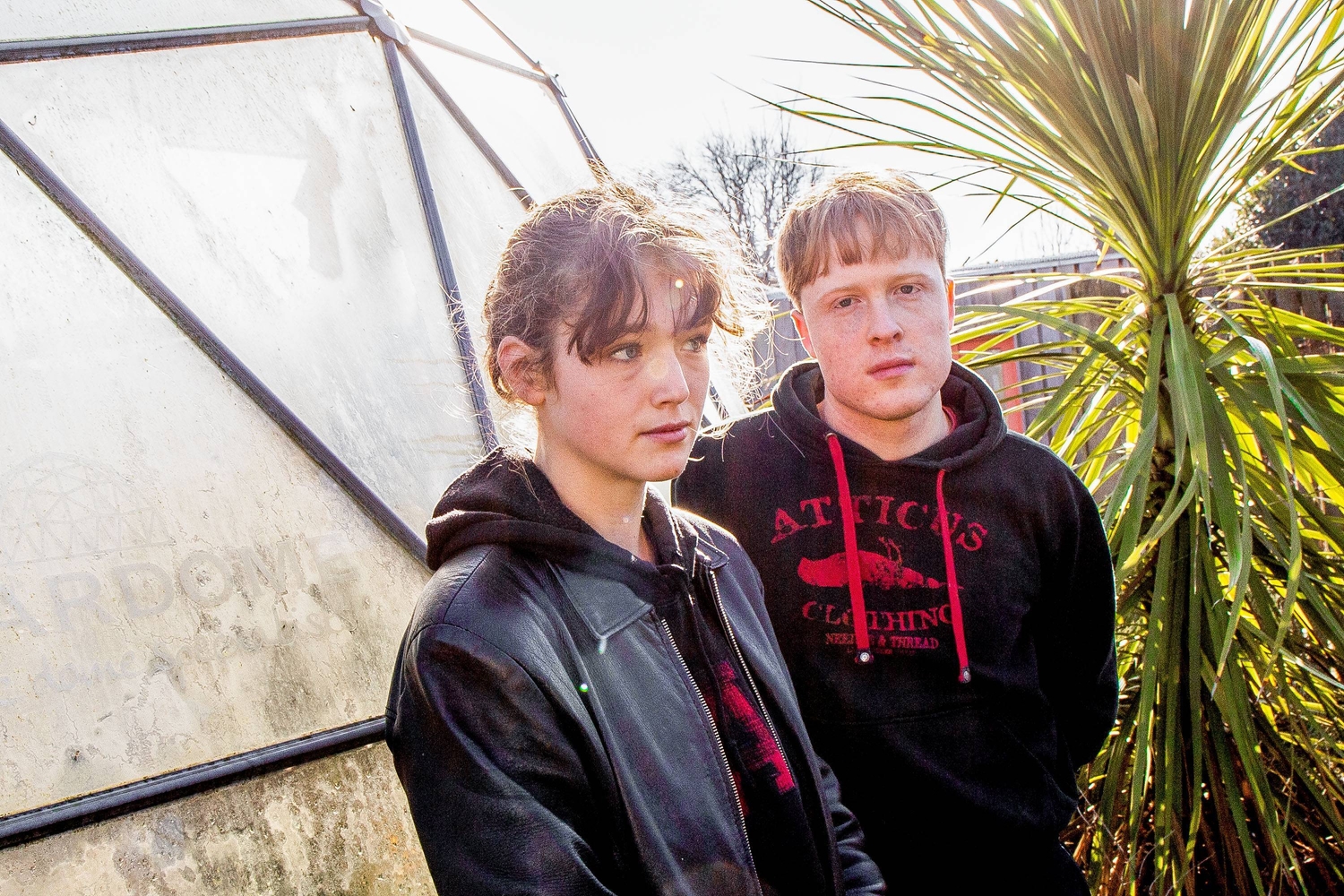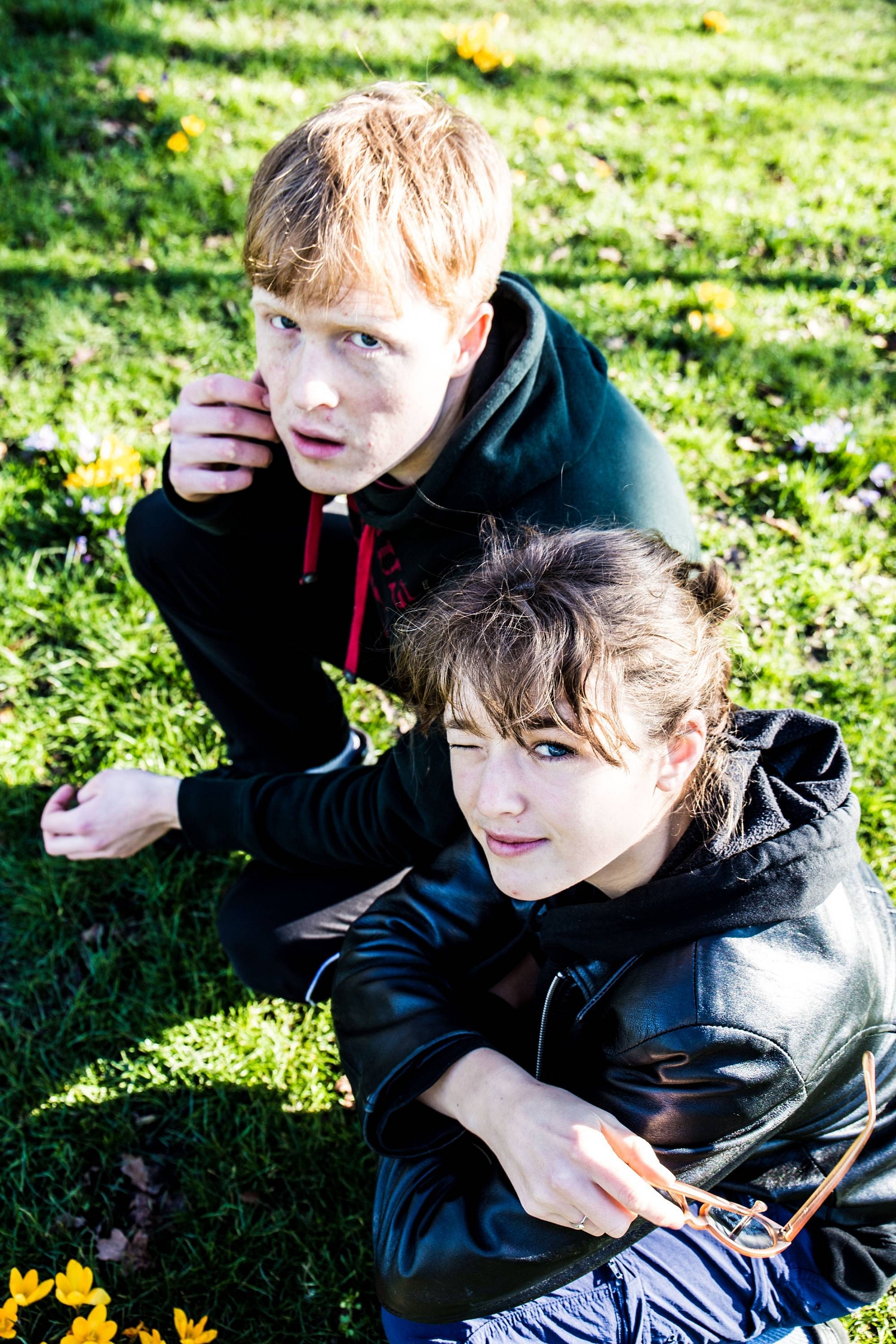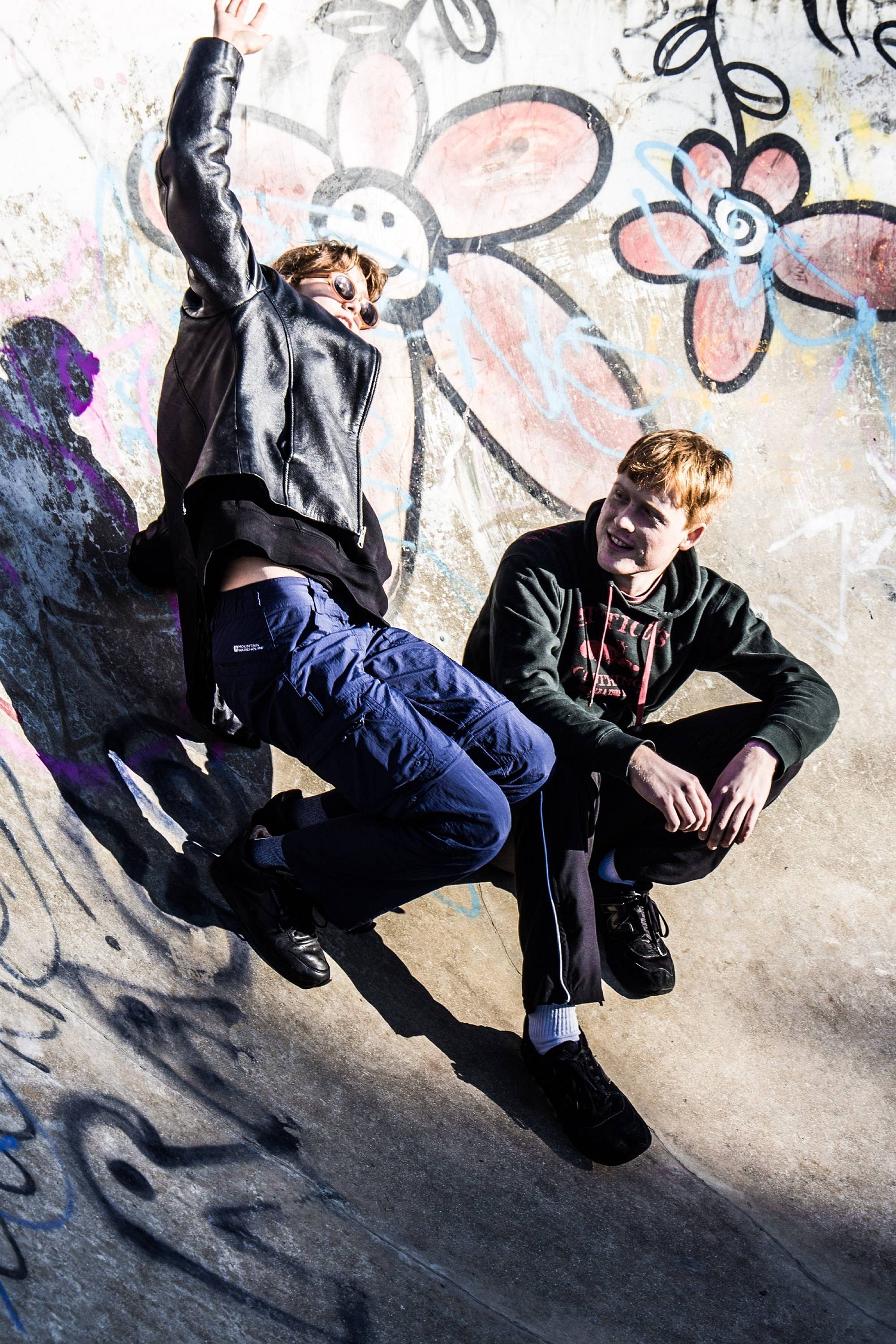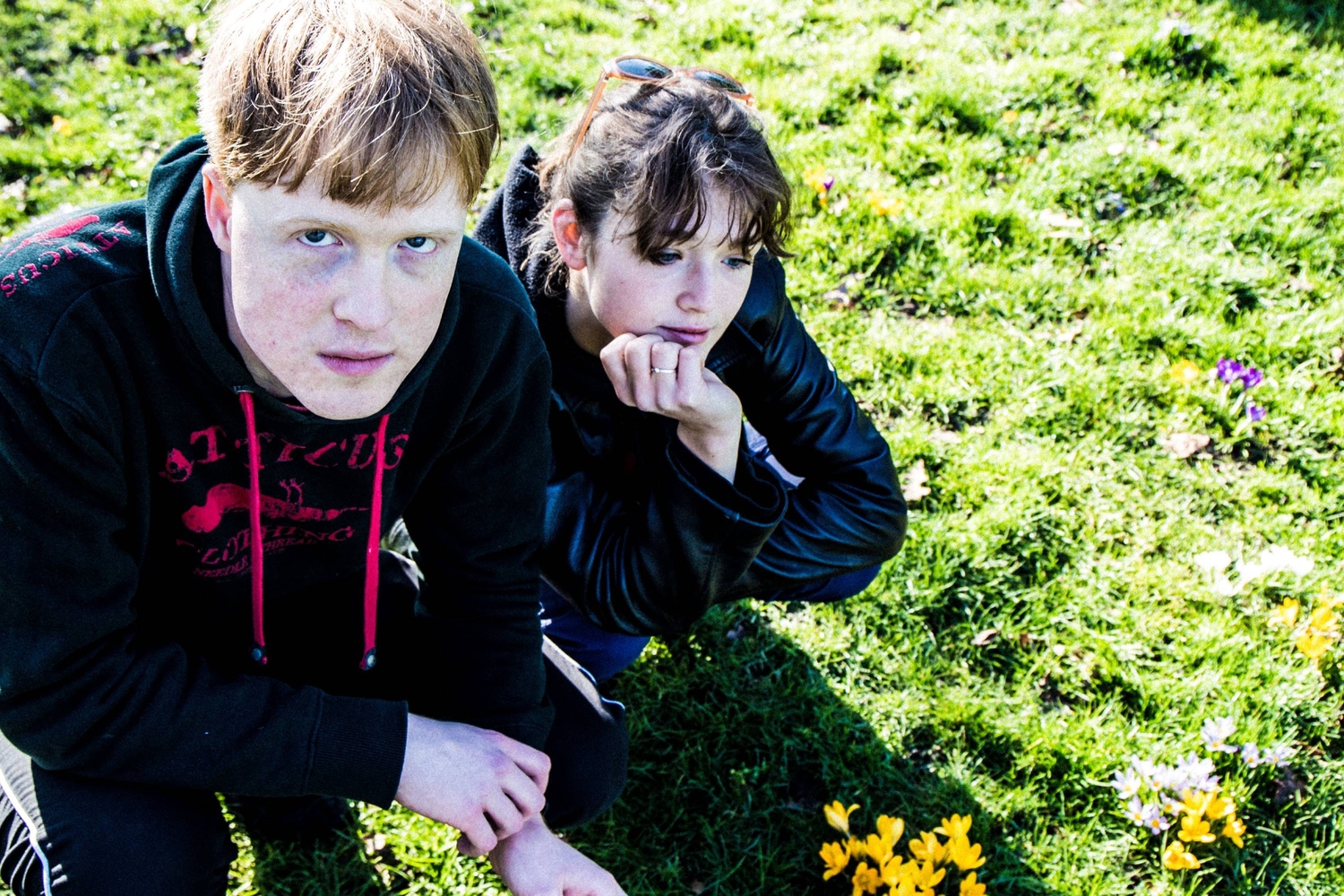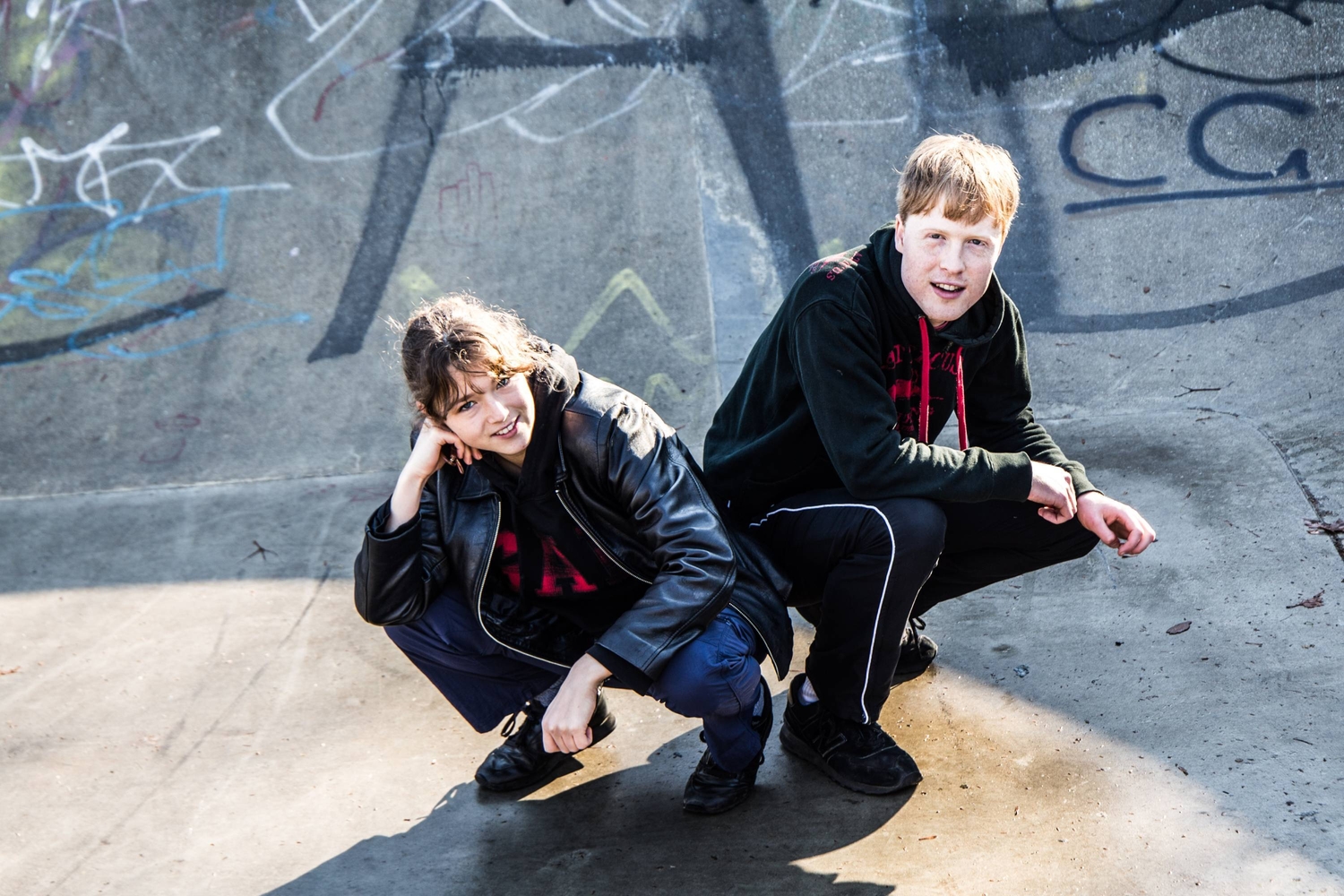 "We don't see Ariana Grande that different to John Cage in the grand scheme of things."
— Taylor Skye
It's a lofty beginning, but not one that's seeing the pair's feet leave the ground too quickly, or compromise what's made them such an enticing new voice up until now. "There are a lot of people that we could work with," Taylor admits, "[but] were just realising, especially at this stage, that we're doing everything by ourselves. Georgia's making all the videos, we're mastering it ourselves - and no-one's really touching it, and that's what people like about it, and that's what we really like. We've got to be careful."
"But, you know, if Danny Brown wants to collaborate…" Georgia butts in with a wicked grin.
"Ariana Grande, John Cage if he came back to life…" Taylor adds, before getting slightly back on track. "It's all the same. We don't see Ariana Grande that different to John Cage in the grand scheme of things."
It's this willingness to experiment and mash together seemingly competing elements with an ethos of 'chuck it in, and see how it goes' that's marked Jockstrap out as a unique new voice, and as far as the future is concerned, from what we've seen so far, absolutely nothing is out of the question for these two. Rev up that Lambo.
#AD
Records, etc at
Read More
Featuring King Gizzard & The Lizard Wizard, IDLES, Tkay Maidza, Sleater-Kinney and more.