'Semper Femina' may have been born of some unusual circumstances, but it's Laura Marling's most daring, inquisitive and exploratory work yet.
"The way you draw people towards you to confirm your own character is interesting to me," ponders Laura Marling. "I think it happens in your twenties - or late twenties - when you start to realise you're not young anymore. You want to get close to that sense of innocence, so you can get closer to you."
From most 27-year olds, such talk of feeling old could be easily dismissed as a little melodramatic. Then again, the realisation that Kylie Jenner was a mere foetus while most of us were at least toddling about the place proves a sharp reality check, and in Laura's case, her air of a seasoned, gravelly-voiced veteran is understandable. Now six albums in, she's lived out life in the spotlight since her teens, constantly watched by an audience. "I have a slightly unusual relationship with being seen because of my…" Laura adopts a clipped British newsreader-type voice, "'public persona'" It's a peculiar set of circumstances that has forged the way to 'Semper Femina,' an intricate, string-spun web of a record which deals in watery, porous narratives, and gender-fluid ambiguity.
The creation of predecessor 'Short Movie' saw Laura go through what she dubs her quarter-life crisis, with very little archness attached to the statement. Said crisis involved fairly equal measures of marijuana inhalation, tantric yoga, and a serious questioning period when it came to where to go next. Still, after a stint travelling solo around the US with a guitar in tow, bumping into a maybe imaginary old bloke in Mount Shasta - "I don't even know if he was a real person," she quips, "maybe he was just an entity?" - and unearthing a new lyrical frankness in the process, 'Short Movie' projected out the other side, emboldened by a heavier new sound. While her last record was a difficult one to perfect – a whole other 'boring' album being scrapped along the way – 'Semper Femina' came easily. She's not entirely sure why, mind. "If I knew the answer to why some things are easier than others," she dismisses, "that would make my life very easy."
As with all brilliant creative accidents, the core of 'Semper Femina' was right in front of her all along. Or in this case, written on her leg.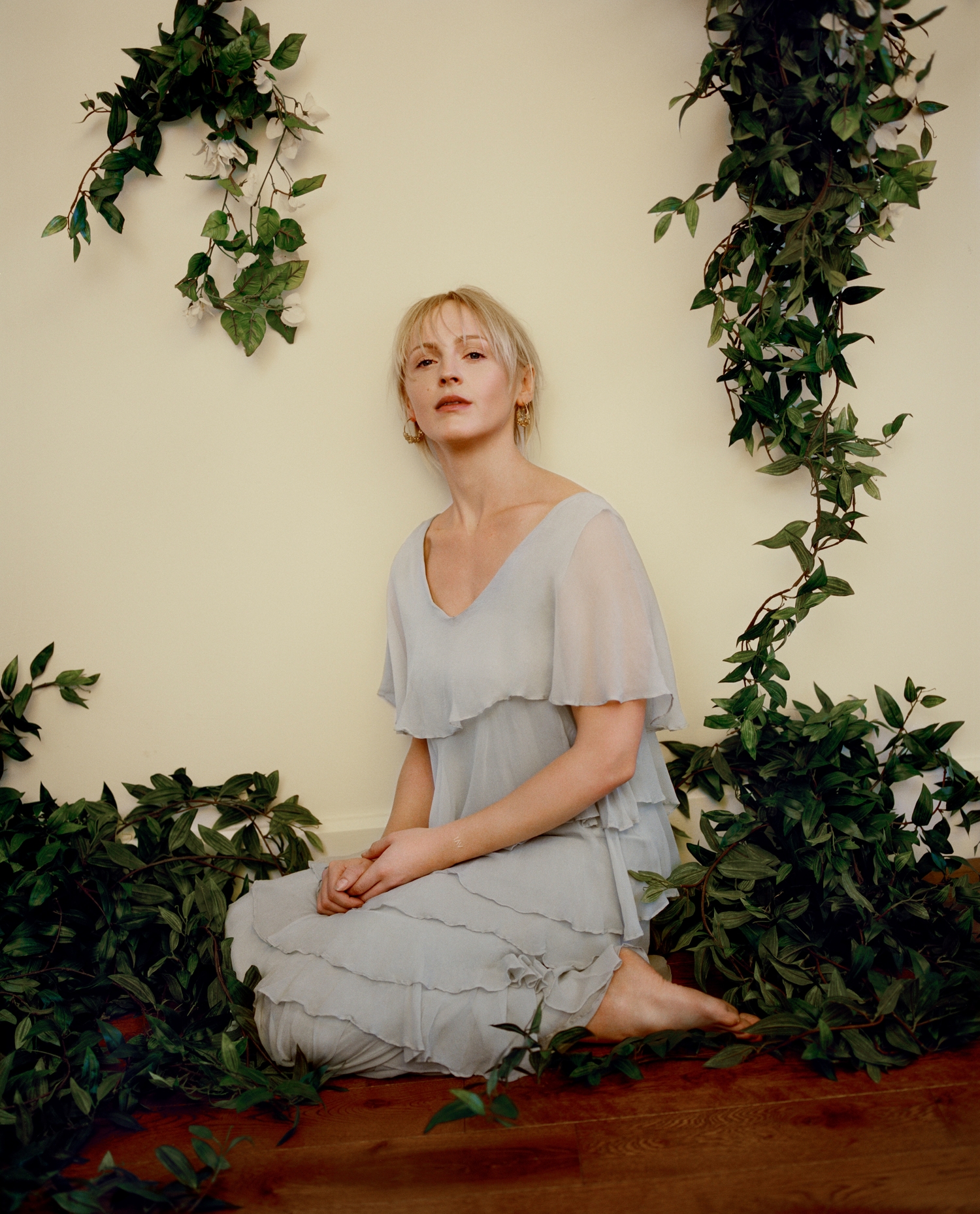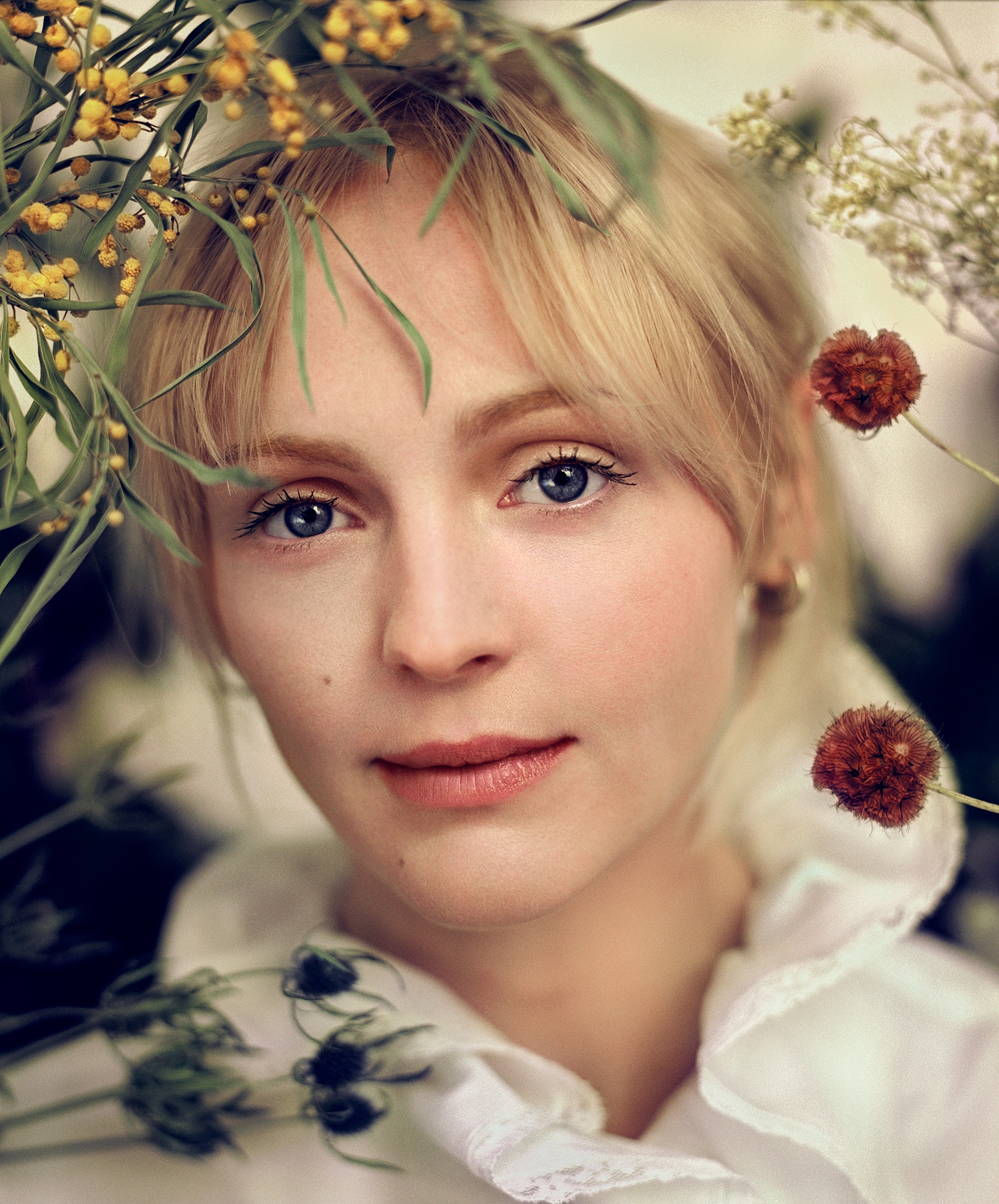 "Ambiguity is important."
— Laura Marling
Borrowed from the ancient poet Virgil (obvs), 'Semper Femina' is an expression pinched from a longer line of Latin poetry, which roughly translates to "woman is ever a fickle and changeable thing." The initial decision to chop it in half was, at first, one of sheer practicality; "the full phrase didn't fit on my leg," she shrugs with a laugh. Today, she's well aware of the irony found in immortalising a sentence concerned with constant change in permanent form, by way of tattoo gun. "It still just proves the stubbornness of women," she hoots. Inadvertently, she flipped the meaning on its head with her edits, too. 'Semper Femina'. Always a woman.
Laura had always set out to write a record about women, she says, but beginning to put pen to paper, found herself automatically adopting a male voice. "The reason why I started writing it as a man was symptomatic of my own immaturity, or my own shame, about what's sort of the acceptable societal boundary or way to appreciate women," she admits. "That's a really hodge-podge way of saying it," she adds as an aside. "Then, when I stepped over that boundary – which seemed like a big fearful step to me at the time – stepping over it was like, this is totally ridiculous. There is no boundary, there is no taboo. It was all very simple, but quite liberating."
Announced with a latex-clad video for 'Soothing' – a creeping, mildly sinister album opener which deals in desire and voyeurism – news of 'Semper Femina' came along with a press release full with coded queer language. The album was written during a 'masculine time in her life,' it reads. These gender-bending suggestions are wholly intentional ones, she agrees, but as you'd perhaps expect from her track record as a lyricist, this isn't an autobiographical album dealing in any kind of sexual exploration. Cloaked in ambiguity, each lyric viewed through mirrors, it's a narrative that escapes definition. Depending on how it's looked at, and by who, 'Semper Femina' means entirely different things. In 'Wild Fire', she even attempts to skim-read someone else's version of events, just so she can get to the bits that resonate personally. "Of course the only part that I want to read, is about her time spent with me," she sings.
"I think it certainly was intentional," she concurs, "in the sense that I didn't want there to be an explicit nature to it in any way, because the relationship between women, on the entirety of the spectrum, is incredibly fluid and ambiguous, and I feel like that's something unique to women."
"There is no boundary, there is no taboo."
— Laura Marling
Being looked at is a topic that crops up again and again, notably in 'Nouel''s comparison of an unknown female muse to 'L'origine du Monde' (an ever-so-slightly NSFW French oil painting, viewed by thousands of people every day at the Musée d'Orsay). "The way I came across that painting was in a book called 'When Women Were Birds,' which was written by a Mormon..." she pauses, taking stock of her garbled pronunciation, "it's like halfway between moomin and Mormon," she coughs, before composing herself. "She was talking about how magnificent it is that we associate the origin of the world with the female capacity for gestation and creativity. I had that association with it, and 'Nouel' to me is all about this push and pull between a completely liberated creative, and being unnaturally incarcerated by her own fear because she's so frail in a way, in a physical sense. That painting seemed to fit really well into that, because it's a really vulnerable painting. It's showing the universe, in a weird way."
Then, there's the strange rank of observers flanking the matching visual for 'Soothing'. "Every decent art student has read that John Berger book," Laura states, tossing 'Ways of Seeing' into conversation without hesitation. "That particular voyeuristic nature of that image is the specified taboo nature surrounding feminine relationships; whether they're sexual or not," she says. "That ambiguity is important. I felt, I began to think about, how restrictive that is in our societal structure, and how that keeps women apart."
After nine years of being watched, Laura Marling has made a record which seems to turn the camera back on its audience, while also taking a good long, hard look at the ways in which we view ourselves, and women, too. 'Semper Femina' might have a title that suggests definition, but it's Laura Marling's most evasive, compelling, and experimental record yet.
Laura Marling's sixth album 'Semper Femina' is out on 10th March via More Alarming Records.
Taken from the March 2017 issue of DIY, out now. Subscribe below.
Read More
Featuring James Blake, Romy, Marika Hackman, yeule and more.