Animal Magic: LUMP
Bringing their experimental, collaborative baby LUMP back into the world for a second glimpse, Laura Marling and Mike Lindsay are revelling in the freedom of the project all over again.
LUMP may have only played seven gigs together, but each one left a lasting effect.
"The shows were better than anything I'd ever been part of," reflects Laura Marling, the vocalist and lyricist for the experimental duo, ahead of the release of their second album, 'Animal'. The words carry particular weight when you consider that, for 13 years, Laura has been considered among the elite of British music, her solo career earning near-universal acclaim as well as a BRIT Award.
But for the singer, LUMP represents something that had always been missing. "I'm not a session musician and I've never played in bands, really," she says. "This was a proper band. You really get that euphoric feeling when you're all playing together."
LUMP's self-titled 2018 debut album took many by surprise. Mike Lindsay, the Mercury-winning producer and co-founder of avant-folk band Tunng, put together a set of warped, electronic psych recordings and invited Laura, who he barely knew, to his studio for a series of one-off visits. Mike would play Laura the tracks, and Laura would spontaneously write and record a set of lyrics on the day. By the time each session was over, the songs were fully formed.
That the album was so accomplished speaks both to the two musicians' acumen but also to a chance chemistry that could not have been foreseen. After the album's release and the success of the short run of live shows, the prospect of trying to recapture the magic for a second LUMP album became hard to ignore.
"I reckon it was a seven out of ten that we were going to do it," says Mike, remembering the rush of excitement they both felt as the summer of 2018 came to an end. Their respective schedules kept them apart for most of the next 12 months, although for a project whose inception relied on a sense of unfamiliarity, they agreed that the separation might be no bad thing.
As they neared the date of their first meeting back, Laura admits to having harboured anxiety about whether a process that had been so seamless the first time around could be replicated. "I was a bit wary that it was truly just luck of chemistry on the first one, but it wasn't," she says. The synergy, it transpired, was still there.
"It was a similar process, just mumbling over the music until words and sentences formed and that's it," she says, with typical humility. What she describes as a system based on "laziness" and "impatience", Mike instead sees for what it is: "There aren't many people in the world that can do what she does, there is an element of genius going on."
"There aren't many people in the world that can do what Laura does, there is an element of genius going on."
— Mike Lindsay
Creature Comforts
LUMP is far from just a musical project. Right from its very inception, when Laura Marling's then five-year-old goddaughter came up with the new band's name, the duo were set on creating a real world manifestation of LUMP. Argentine motion graphics animator Esteban Diacono came up with a digital design, before a real-life version that Laura herself worked on made his debut at the live shows in June 2018.
Thankfully, LUMP is set to return to the stage with the band this September. He is, according to Laura, "less shaggy these days, he's morphed. He's now tool-based, too. He regenerates."
"Superheroes put on costumes to become their thing," says Mike. "LUMP is our superhero." "Yeah, LUMP is our costume," adds Laura. "Literally and metaphorically."
Even when confronted by a momentary lack of inspiration, as on the session for new track 'Gamma Ray', Mike recalls his creative partner's dogged refusal to let the moment get away. "It was one of my favourite moments," he says. "We couldn't get it, the ridiculous time signature was freaking out the mind, so she took herself down to the kitchen for about an hour and came back and it was all just… WHOOSH. She came straight onto the mic and said 'Let's record' before I'd even heard it, and that was it. Now it's my favourite track we've done."
Laura jots down single words in the back of her notebook when she travels to the studio for the sessions. For the first album, she was drawing from the Surrealist Manifesto and the poems of Edward Lear, with a view to creating true nonsensical lyrics. This time around, thanks to her current studies for a master's course in psychoanalytic theory, she found herself underlining words in her course textbooks and using those as launching off points for her subsequent innovations.
"Rather than it being a way of articulating myself, it's a way of using language that I really enjoy," she explains. "There's a very common thing in psychoanalysis about how language very often has two meanings - a surface and an underlayer. That's happening all the time in art and music: you're seeing one thing and it's having a very different effect than it would seem."
Our interview takes place in the middle of a rehearsal session as the duo prepare for an upcoming run of live shows and, even now, Laura seems taken aback by the depths of their results. "Performing them, I'm surprised how sincerely I'm feeling the tone of the songs, which I didn't anticipate," she notes. "The lyrics seemed so random at the time."
One welcome upshot of the process behind LUMP, she continues, is the ability to break free from the pressures associated with her solo persona. The four-time Mercury Prize nominee is often followed around by adjectives like 'earnest', 'mature' and 'measured', and she admits that at times the sense she has of herself as an artist can begin to blur with the image that she knows others have of her.
"I think they exist together, they were formed together," she says. "I was so young when I started, it's hard to tell where one ends and the other begins, that's just the way it is."
Asked if she feels trapped by other people's perceptions, she pauses. "I do think, particularly in this time, when the bracket of 'woman' or 'female' - even though it's supposed to be opening up - seems to be closing in. That's a statement of fact rather than value. So it's nice to not think about being a woman, I guess? I don't know, but the persona of being a strong female is sometimes quite laborious. [LUMP] is a nice break from all that."
The change is evident to anyone who hears 'Animal'. Laura's voice often slows almost to the point of spoken word, her lyrics chatty and more colloquial than on her solo material. On occasion during the studio sessions, a trace of Laura's solo persona would creep in, but "Mike would swiftly bash that down, any of that sincere bullshit," she jokes.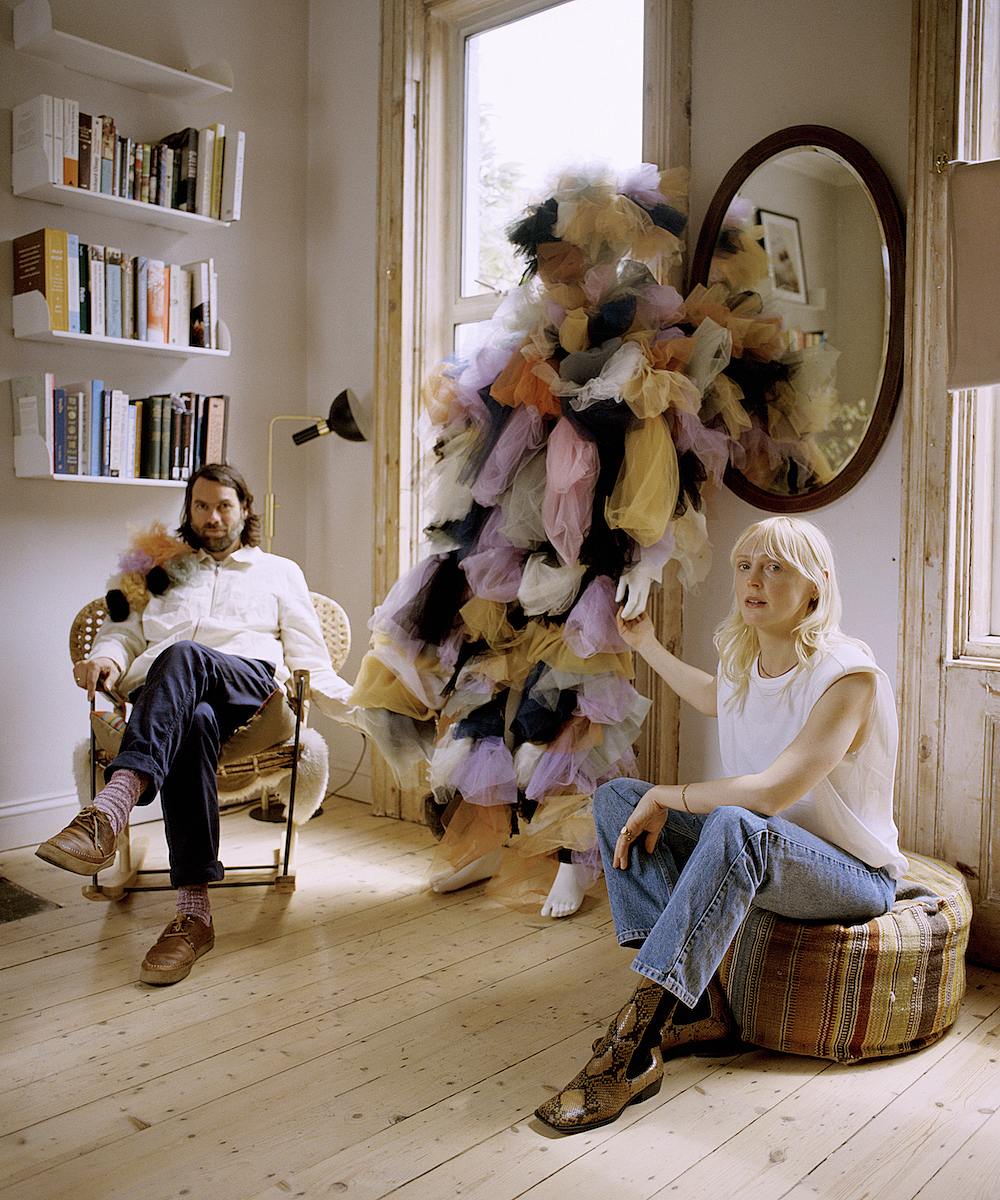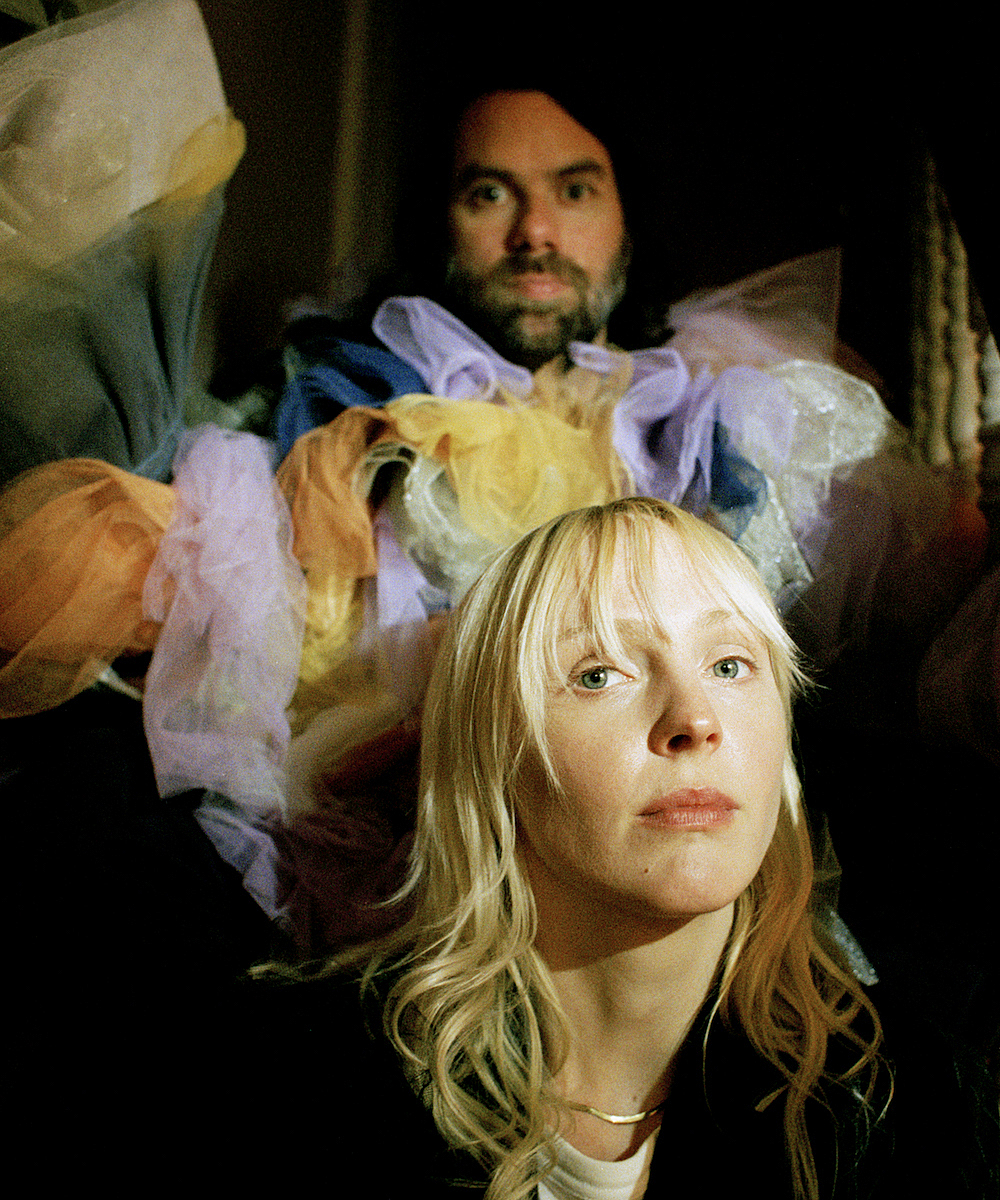 "The persona of being a strong female is sometimes quite laborious. LUMP is a nice break from all that."
— Laura Marling
For an artist so used to writing and performing alone, the spirit of collaboration has been particularly appealing too, especially within the rigid LUMP framework put together by Mike. Previous attempts to use her talents outside of her solo work have, after all, been somewhat less successful. "People think it's whimsical to have me come in and write for pop people," she notes, "and it never works because I can't write pop music. I've done that a couple of times for 16-year-olds that you've never heard of; I find it incredibly difficult to do anything other than what I do. So it's nice because with LUMP, I don't get confused between the two voices."
In the time between the two albums, Mike moved to Margate and, inspired by the nature of waves to arrive in cycles of seven, set about composing this new set of tracks, many of them in 7/4 time. The characteristic digital mischief remains intact on 'Animal', although this time there is a greater emphasis on live playing, with propulsive live drums and handheld woodwind flourishes lending a much more organic flavour to the recordings. "It's in one way more accessible than the first record," he says, "but it's also I think a lot more experimental as well, with the twisted time signatures and these lovely, strange, bubbling wonk machines that I've been enjoying."
Lurking somewhere inside the sonic playground that Mike has created, however, lies something decidedly more unsettling. From the name down, there has always been a dark side to LUMP, a thread of danger laced all the way through. It's hard to pinpoint, exactly, even for LUMP themselves. "There are definitely dark undertones to LUMP world, aren't there?" says Mike. "We were describing it a bit like the Upside Down in Stranger Things. There's an unknown: bits of a parallel universe that aren't at all playful or friendly." Laura agrees. "LUMP is playful and innocent, until it comes up against the world. It is unsettling."
It may take more LUMP albums for the full extent of the mystery to reveal itself and, fortunately, the prospects of Mike and Laura continuing to work together look strong. Both members were able to divide their time between their separate careers and the making of 'Animal' quite easily and look forward to doing so again. For Laura, balancing the two even had a surprisingly freeing effect on her approach to 2020's superlative album, 'Song for Our Daughter'.
"I think the fact that I knew that LUMP was becoming a more permanent part of my life meant that 'Song for Our Daughter' was purely a songwriting album," she says. "It's not trying to be a techno songwriting album, or nu grunge, or whatever the kids are up to. It's just a straightforward songwriting album and I don't feel as self-conscious about that as I would have done, did I not have something a bit more out of the box in my life."
For Mike too, the formula that they've stumbled across couldn't be more ideal, and, just as was the case with deciding to make this second album, it all comes down to the promise of playing live. "We engage in this studio environment and then ignore each other for the rest of the time, until we get to put it together as a live thing. Then we get to drink the wine and it's all worth it."
'Animal' is out 30th July via Chrysalis / Partisan.
Read More