Neu On the Same Page: Maggie Rogers
Pharrell was her first fan - now millions are catching up.
Maggie Rogers is trying to get over the Internet. The 22-year old singer-songwriter found herself sitting next to Pharrell Williams back in May, playing him 'Alaska', the lead single from her 'Now That The Light Is Fading' EP. The meeting was recorded on video as a part of New York University's Clive Davis Institute of Recorded Music course, which Maggie graduated from last May.
The clip blew up, racing over two million views.
Watching it later you might note Pharrell's jaw loosen, lips parting delicately, as he grapples with the brilliant track for the first time. He and Maggie throw each other furtive, sideways glances. It's cute, and launched a bidding war for the singer-songwriter that one anonymous A&R called "the biggest derby of the year." The video is watching a person self-actualise in real-time. When 'Alaska' ends, Pharrell simply says: "wow." This is how the world finally met Maggie Rogers.
She's no newcomer to music, having grown up on the Eastern Shore of Maryland playing the banjo and writing folk songs. And after releasing two LPs of folk compositions, she began experimenting with production while at New York University. "When I first started writing, I would sit down with a guitar and a banjo. It was a quiet, slow, emotional, kind of dramatic process. What's changed so much for me in learning production at university was I would start with the rhythm."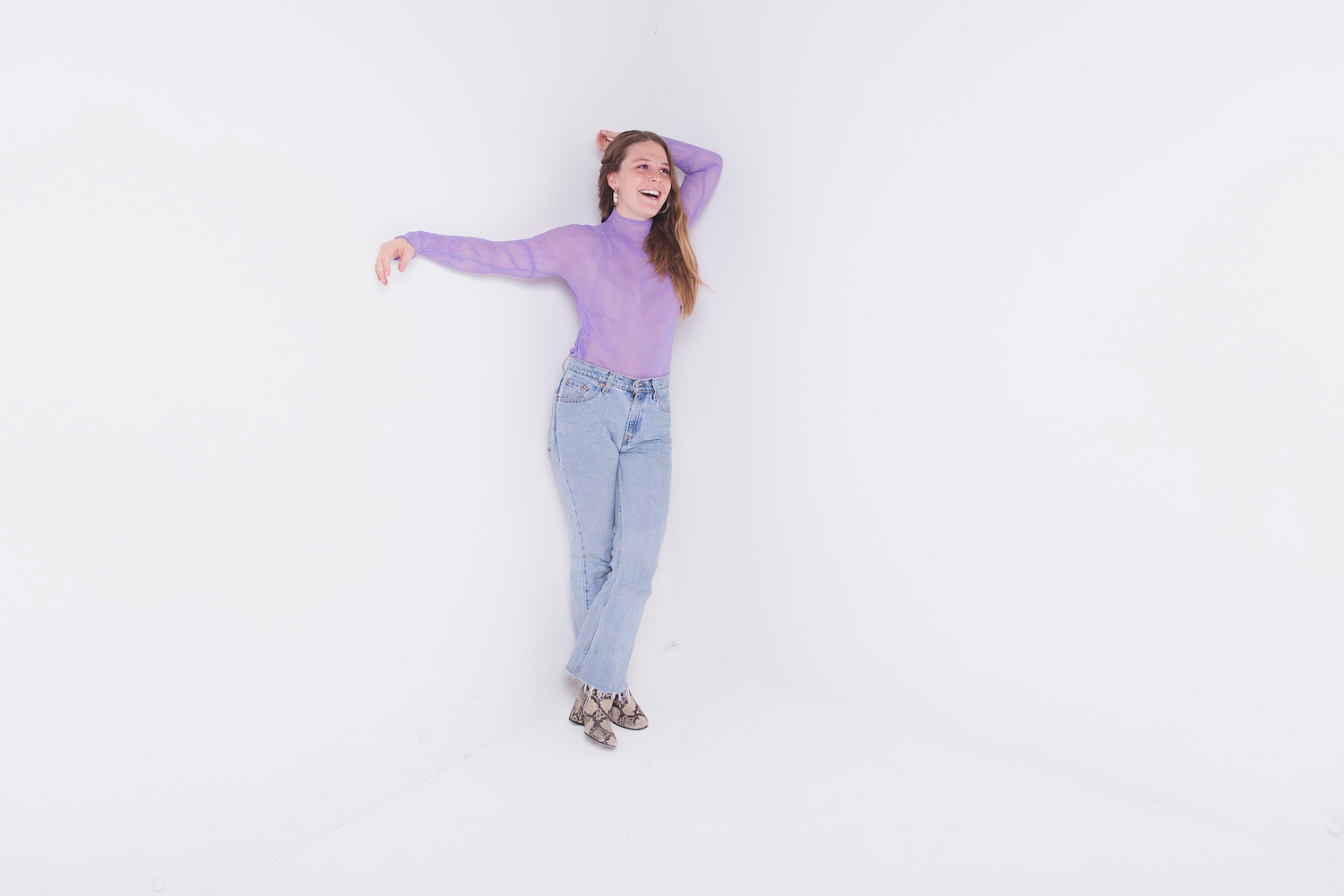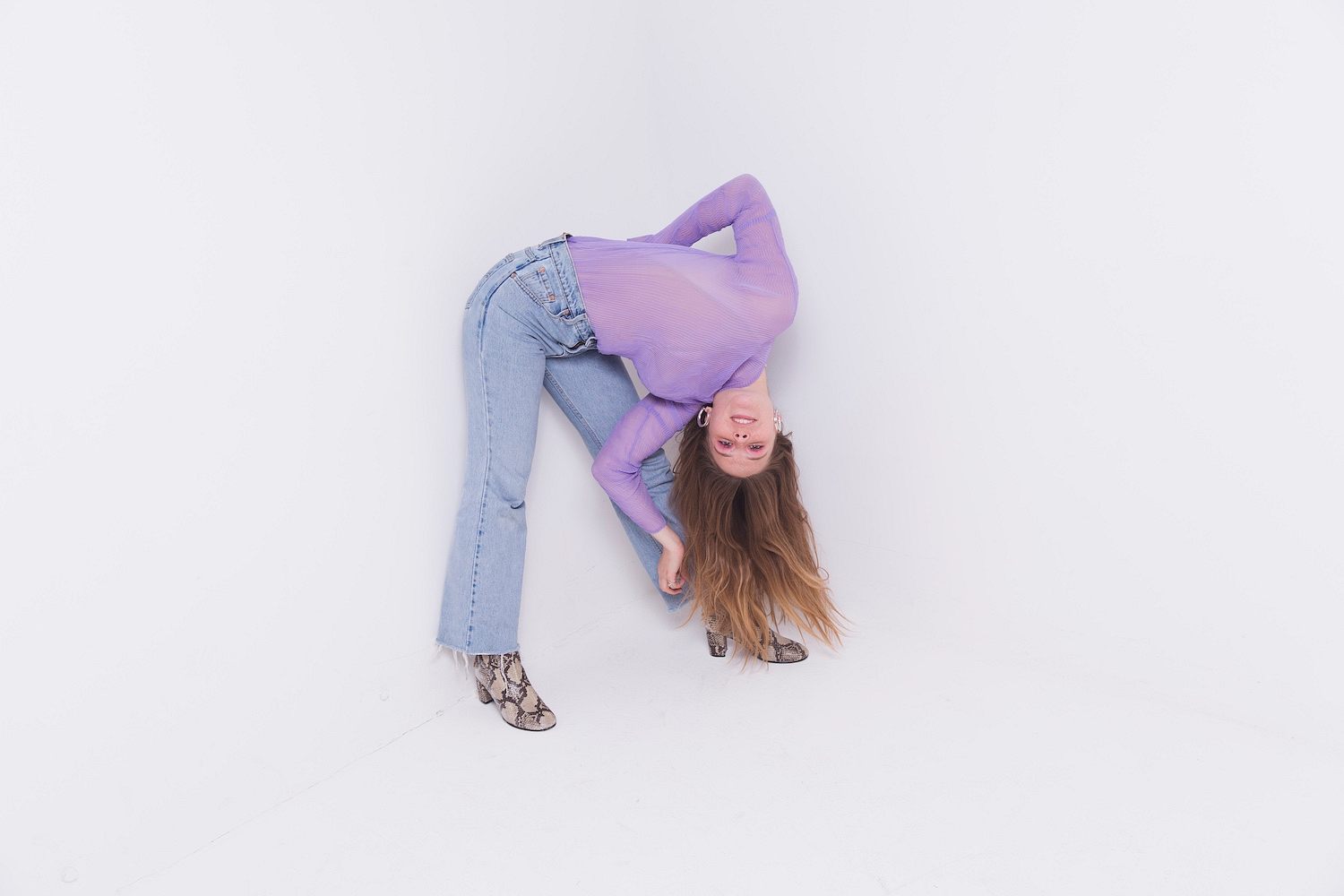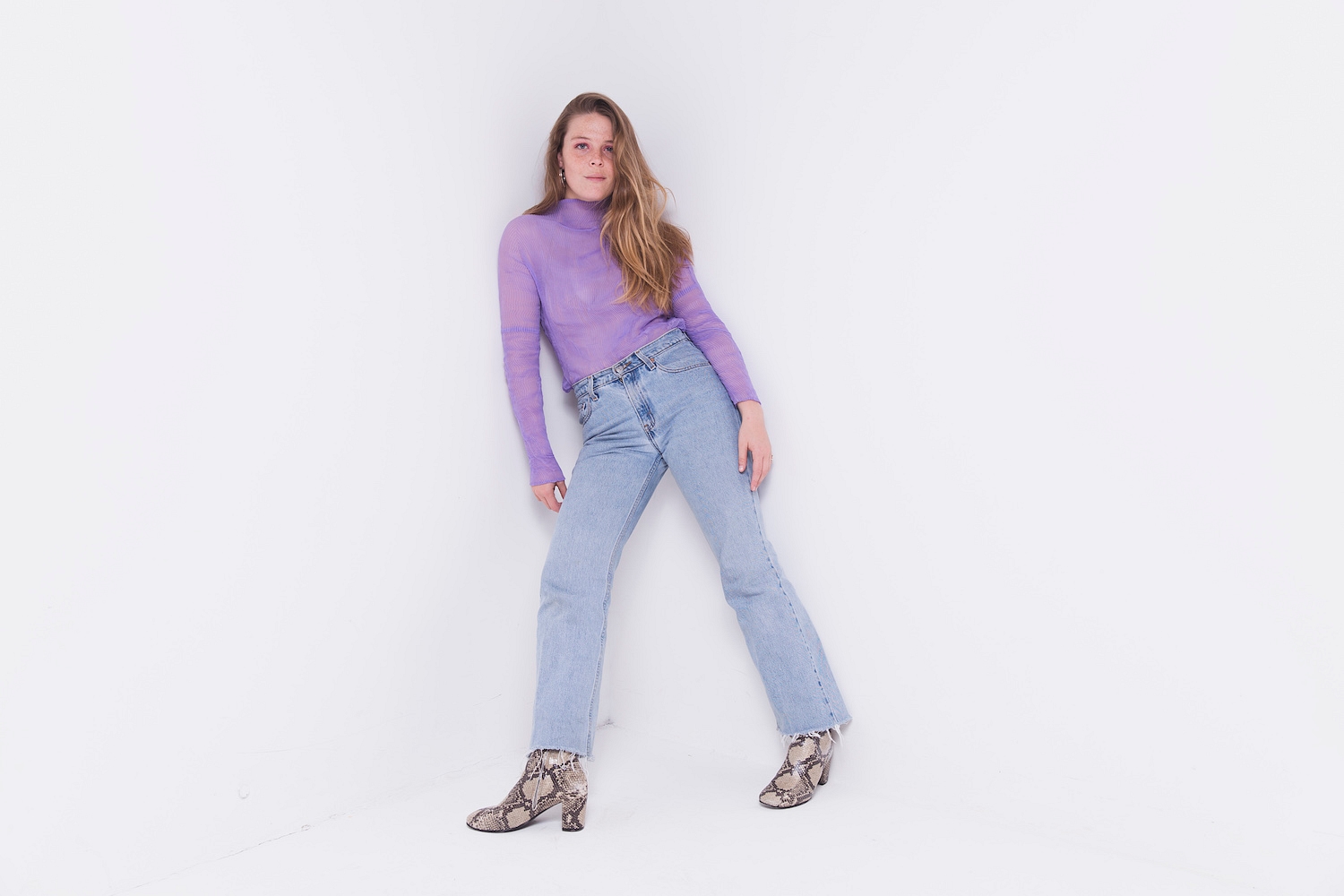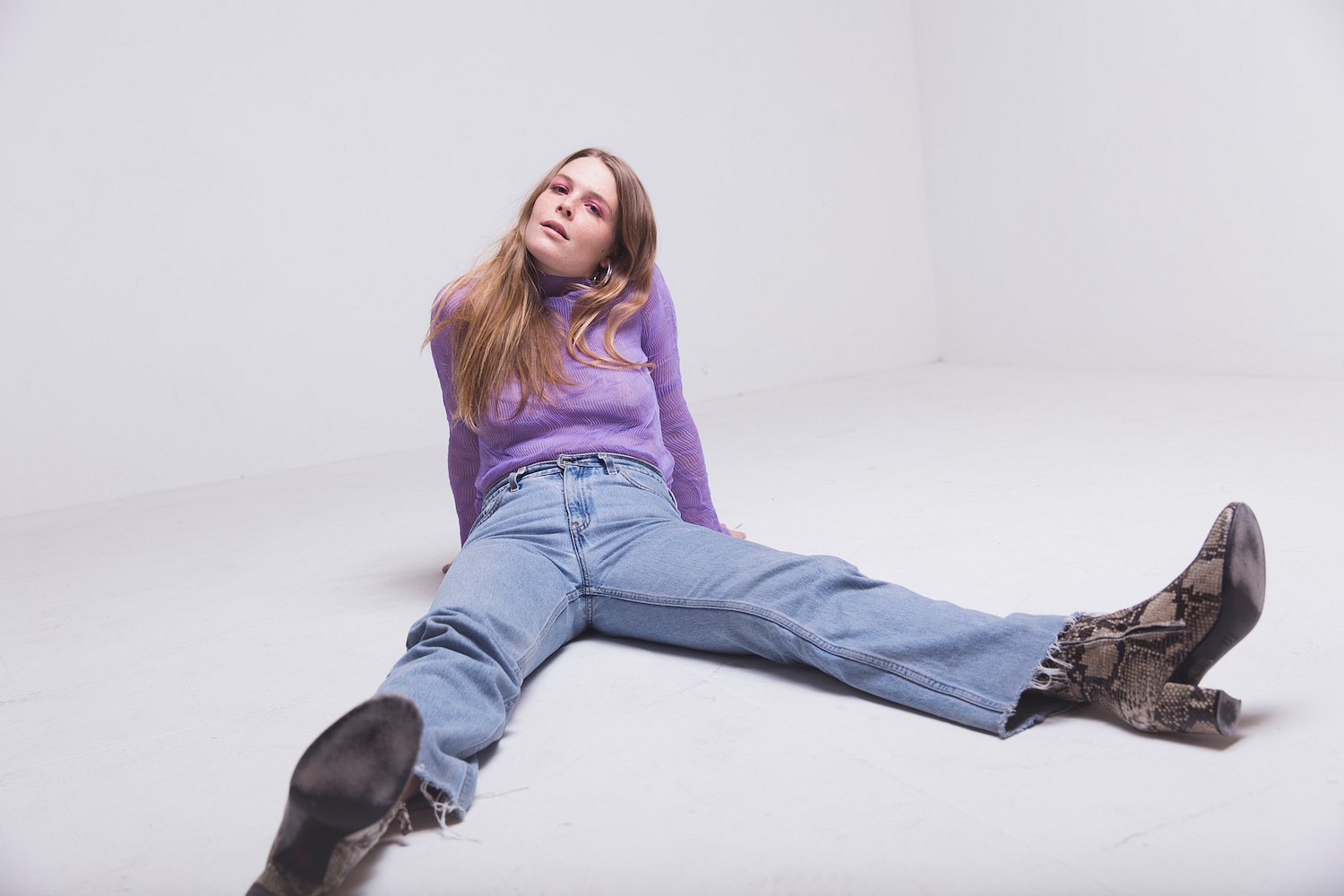 "Anyone with a good idea can come in and change the entire industry."
— Maggie Rogers
If evolution as a producer partially constructed this version of the future, being a student of the industry prepared her for grit and grease of the music business. "I had a business plan. It's really easy for me to focus on the music." Of the many label meetings, she says: "What that looks like is a lot of weird dinners with 40-year-old men. I ate really well this summer. I'm happy to cook again!" She continues, "One of the coolest things about the music industry is it's one of the only places where a 22-year-old woman can walk into a room full of older men and be in charge. It's this incredible Wild West where anyone with a good idea can come in and change the entire industry."
It's no coincidence she spends much of the videos for 'Alaska' and follow-up track 'Dog Years' walking towards the camera – Maggie Rogers is headed forwards. "I'm not really sure how I tripped and fell into this alternate universe, but I've been given the opportunity to create a world for myself where I get to make music for the rest of my life, and that's the only thing I've ever wanted."
Photos: Emma Swann
Taken from the February 2017 issue of DIY, out now. Subscribe below.
Read More
Popular right now
Featuring James Blake, Romy, Marika Hackman, yeule and more.