Interview Mary In The Junkyard: "We go wild on stage now; we've become much less reserved"
The yeti-loving, instrument-making, word-of-mouth trio, taking the buzz overground.
If you've attended one of Mary in the Junkyard's increasingly talked-about live shows over the past year, you'll have become well acquainted with not just the trio themselves - vocalist / guitarist Clari Freeman-Taylor, bassist and viola player Saya Barbaglia and drummer David Addison - but a few of their handmade friends. Accompanying the band for all engagements are "Brian the face", as well as a papier-mâché mushroom and spine; since making the VHS-shot video for recent debut single 'Tuesday', they can add a mop-like full-sized yeti outfit to their dressing up box too. "For the last few months, I've only been able to create yeti art. It got bad. But I've been released from that since we did the single," says Clari, with mock relief.

An eagerness to make their shows as immersive as possible - their next London headline at Corsica Studios, they note, will be going "all out with the sculptures" - is but one facet of the group's seemingly boundless creativity. Not just another buzz band birthed from Brixton's Windmill, MITJ are the real deal: a group who've not only found their own niche of eerie, magical, experimental indie, but who clearly relish every aspect of concocting Mary's world. Already weaving in classical strings to their more alternative leanings, Saya has also been building her own instruments that they hope to incorporate into their live shows. There's a slide guitar made out of a skateboard, and the 'Sayaphone': crafted from a bunch of bent pipes, found in a bin and welded together. "My favourite one is the friendship flute. It's a two person flute," adds David.
If that all sounds like the wacky work of a bunch of art school outliers, however, then the word-of-mouth buzz circling the band of late suggests they've got skin in the wider game too. Having formed little over a year ago for the purpose of playing a show that Clari had booked and needed a band for, since then Mary in the Junkyard have played knocking on 100 gigs, becoming the Windmill's "in-house support band" for a stint, and earning a reputation the old-fashioned way. It's been working. This summer, without a note of music released, they played hyped slots at End of the Road, Green Man and more; for the release of 'Tuesday', they returned to headline their old South London haunt, selling it out to a room full of "everyone who we had collected over the last year". "It was like scooping up a big net of people who liked us and putting them in one room," grins Saya. "People we'd met at different shows and festivals, childhood friends, our parents met for the first time…"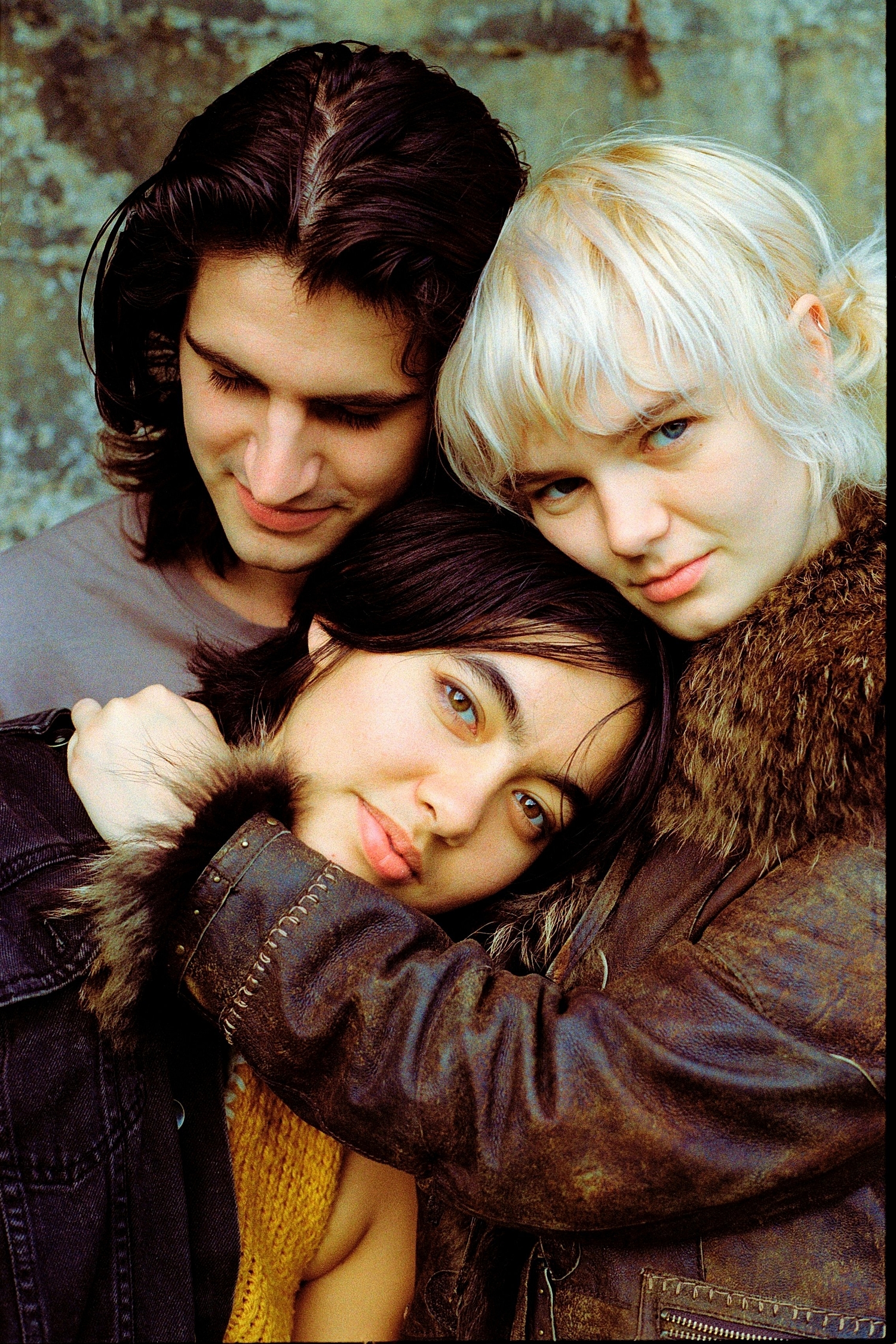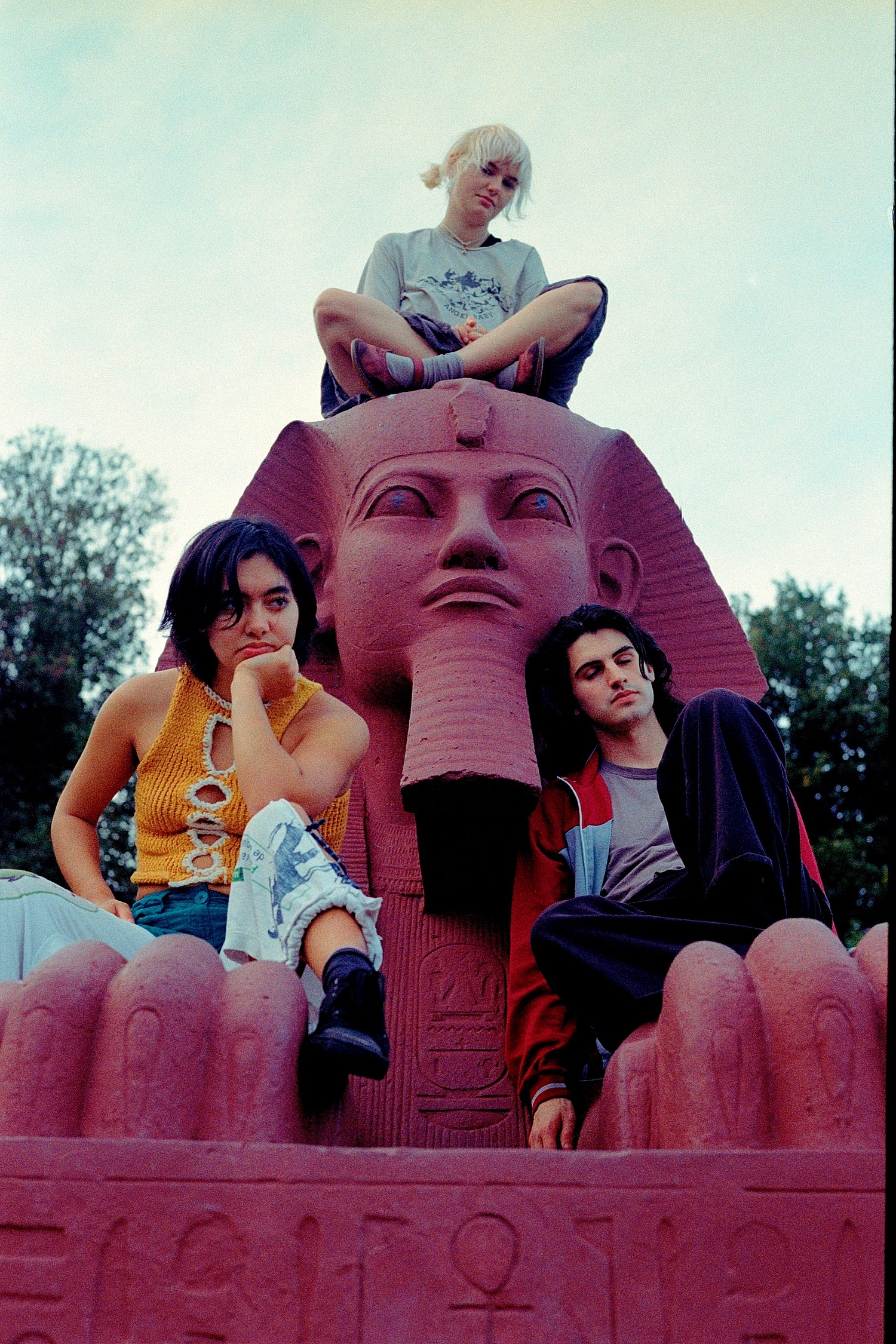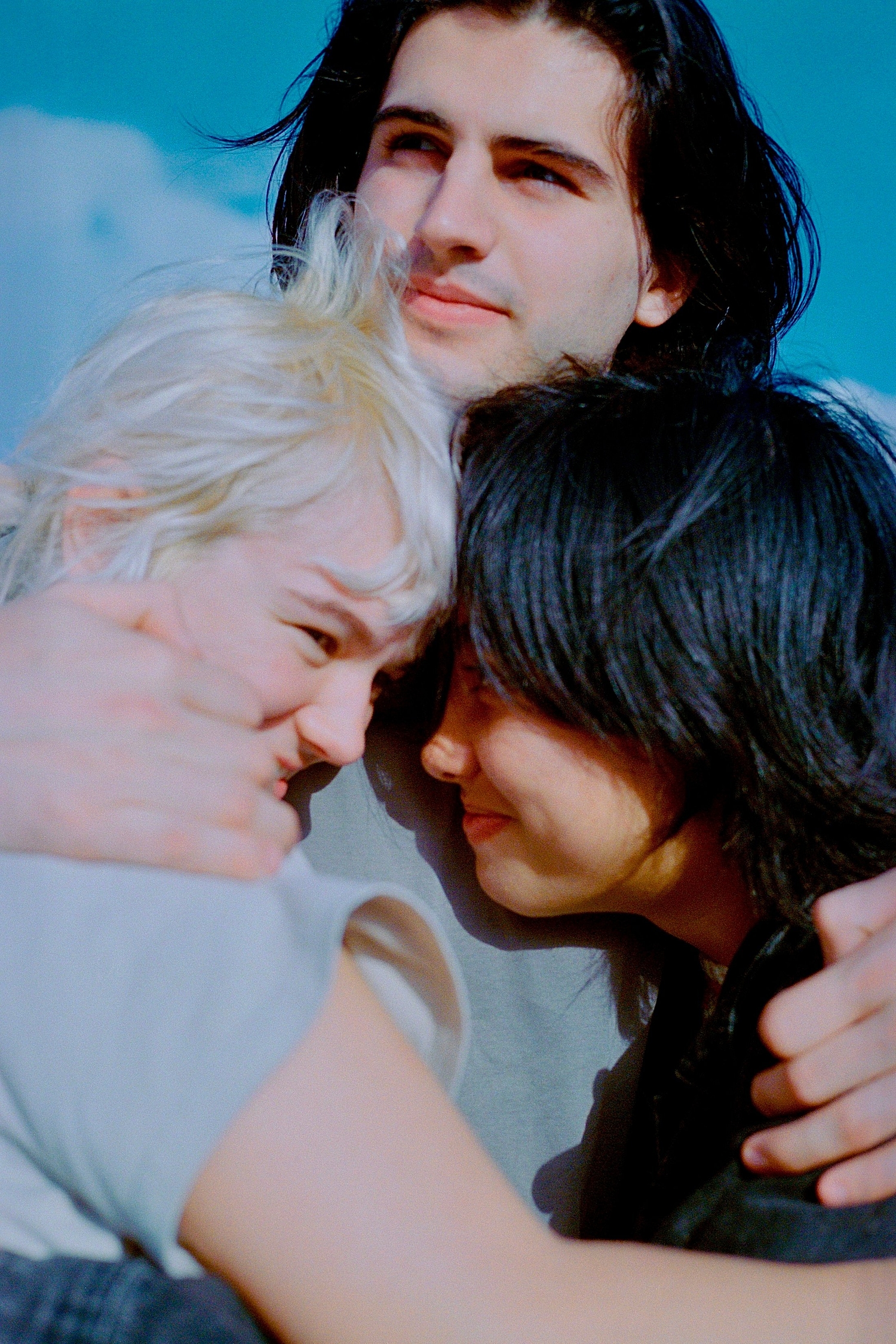 There were fields of cows to play to [back home]. They like really horrible noises." - Clari Freeman-Taylor
When the band first started gigging, two thirds of their number (Clari and David) were still living in Hertfordshire. After a show in London, they'd take the train back to the countryside, to return to a different type of audience. "There were fields of cows to play to. They like really horrible noises; I think because it's loud, they go like…" Clari laughs, moving her head in an animated bovine impression. "It's the test of whether a track's punk enough, whether it goes hard enough."
These days, their wares are being performed solely to listeners of a two-legged kind, but Mary in the Junkyard still like to go hard. They describe 'Tuesday' as a song of two halves, with a first portion that's "tighter and more driving, whereas the end is a real release". "We like to have tight control of dynamics; pulling it back and then letting go," notes Clari. Having cut their teeth playing sometimes up to four times a week, the rest of their set has ramped up in energy and confidence too. "We go wild on stage now; we've become much less reserved," says Saya. "There's a bit in the middle [of new track 'Ghosts'] where me and Saya howl like wolves," continues David. "I'm excited to put that out so people know to do it cos at the moment it's just us when we play…"
"I was listening to some voice notes of the early recordings this morning when I was going through my phone and we sounded like tiny children, which is weird because it was only a year ago," muses Clari of their rapid progression, as Saya cuts in: "But it's been a huge year". "It's been about five years' worth of how much you'd normally play shows condensed down into one," Clari nods. Still fresh enough to be creating with a winning sort of wide-eyed enthusiasm, but now seasoned enough on the stage to have the clout to back up the buzz, it's a combination that feels primed to place Mary in the Junkyard in 2024's spotlight.
Read More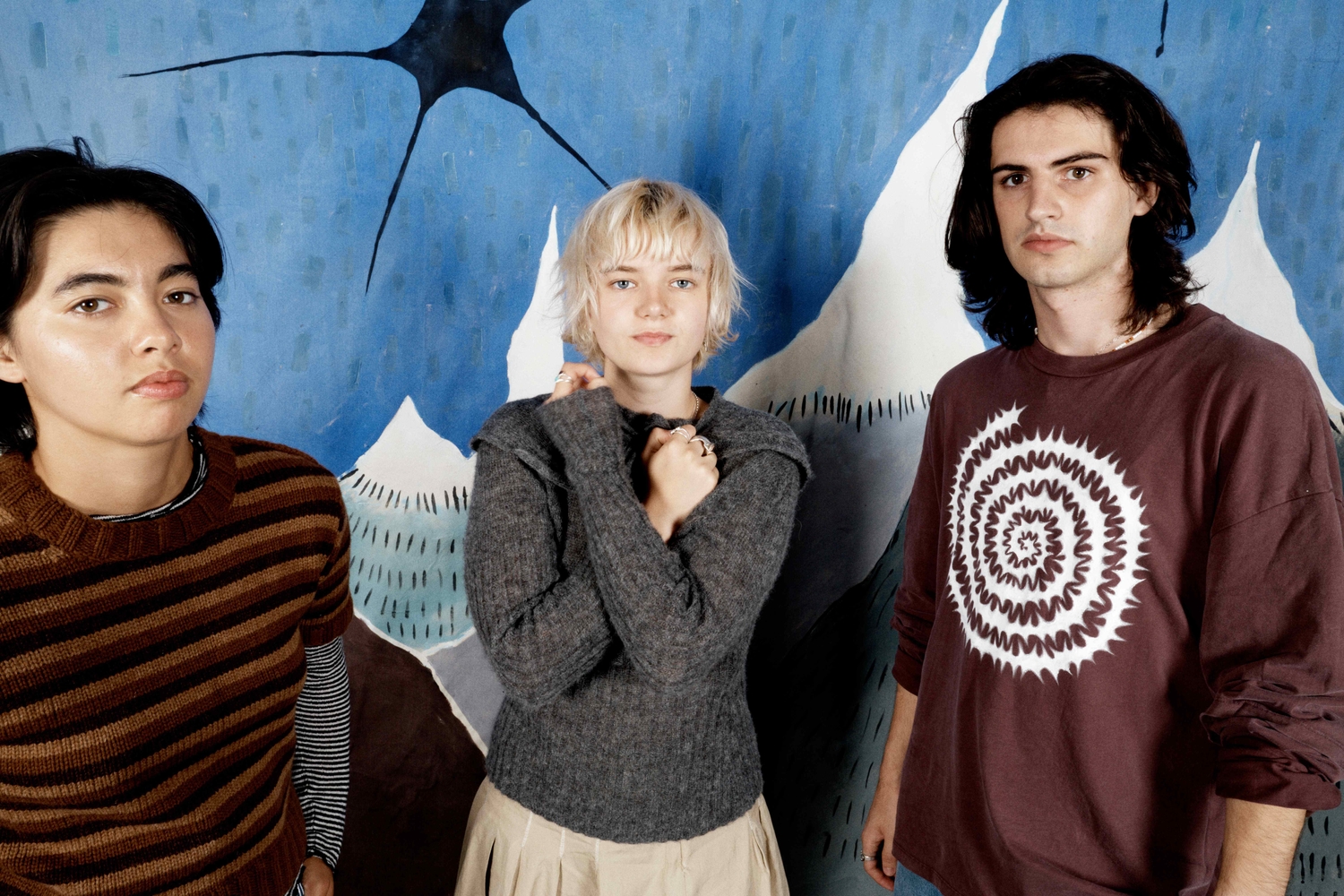 DIY's essential guide to the best new music.
6th October 2023, 1:00pm
Featuring King Gizzard & The Lizard Wizard, IDLES, Tkay Maidza, Sleater-Kinney and more.