Interview Nation of Language: "Perfect is the enemy of the good"
As Brooklyn's synth-pop acolytes return with their soundtrack to obsession, 'Strange Disciple', we dive into the various influences that inspired lead vocalist Ian Devaney.
Nation of Language are so intertwined with New York that it hurts - well, at least it does for Ian Devaney, the band's lead vocalist. When he speaks to DIY, he informs us that he's playing a DJ set at a Brooklyn-based mead brewery later that day, where his friend runs a cinema night at which they'll screen a back-to-back feature of F for Fake and The Producers, and he'll be responsible for the afterparty. It's like something straight out of HBO's Girls, but Devaney's not so sure. "I kind of wanna punch myself in the face as I'm saying it," he laughs.
We've congregated over Zoom to discuss Nation of Language's latest record, 'Strange Disciple', and throughout the conversation Devaney analyses its themes of obsession and infatuation in an articulate, inquisitive manner. All things considered, it isn't that surprising - after all, he knows a thing or two about obsession.
After years running around New York in rock band The Static Jacks, the story goes that Devaney heard a snippet of OMD's 'Electricity' on the car stereo. An old favourite of his father's, he was so taken with the song that it sent him off on a wild goose chase to recreate that effortless, synth-driven simplicity. He formed Nation of Language with Static Jacks bassist Michael Sue-Poi (now replaced by Alex MacKay), and recruited his then-girlfriend Aidan Noell for the ride. They would eventually get married, replacing the wedding registry for funds for their second album, 2021's 'A Way Forward'.

"I can't believe I've infected everyone around me," he chuckles. "It's the thing that I do for my career, but it is also the thing I do for fun. So it does lend itself to a workaholic nature that is, to some degree, inherent within me. I'm certainly not the only member of my family who tends towards overworking, but it happens to also be really fun. And that makes it harder to say no."
'Strange Disciple' examines that tumultuous cycle of obsession, beginning its journey with the grand 'Weak In Your Light'. Upon first listen, it sounds downright romantic: "I'm in love / Weak in your light / And I can't seem to wash it off / That's alright." But that's just the tip of the iceberg of insanity, explains Devaney. Soon, that feeling becomes "when you get fixated on one person, and you find yourself doing anything for that person, or making a fool of yourself for a shred of attention. I always thought that was one of the most powerful feelings throughout my life," he continues. "It's that confusion of, I really want this person, but who am I right now? That questioning everything is strong material to try to make art around."
This dependency is something Devaney has been grappling with continuously, though he generally takes his cue from friends surrounding him. "It can be hard to put a finger on when it crosses the line," he says. "It's always going to look different to someone on the outside. I feel like my relationship is pretty dependent - we're around each other all the time - but we love it and our friends seem to love it too. It is something that can get out of hand, but I feel very grateful that I do not feel that way about myself."
But it's not just the romantic that Nation of Language tackle on 'Strange Disciple'; Devaney also alludes to the intoxicating power of social media and the news cycle on 'Too Much, Enough'. "To be able to see everything all the time is probably something that we don't even know how to reckon with yet. When you have an obsession, the internet knows, and it'll give you more of it and it will dig the hole deeper. That is a pretty frightening thing." He does concede that "it can work out well - there's a lot of cool synthesiser stuff on my Instagram! But I also probably don't need to spend all that time looking at synthesisers. I could actually use the ones right here" - he nods to his kit next to him - "and make stuff instead."
With the 2024 American election looming, perhaps the upcoming Trump media circus was playing on Devaney's mind? "Yes, definitely," he agrees. "I have a tendency around election seasons to listen to news podcasts that are all saying the exact same thing with different people saying it. Maybe my brain is drawn to speculation; seeing all the ways things could go right and wrong, and what those ramifications could be."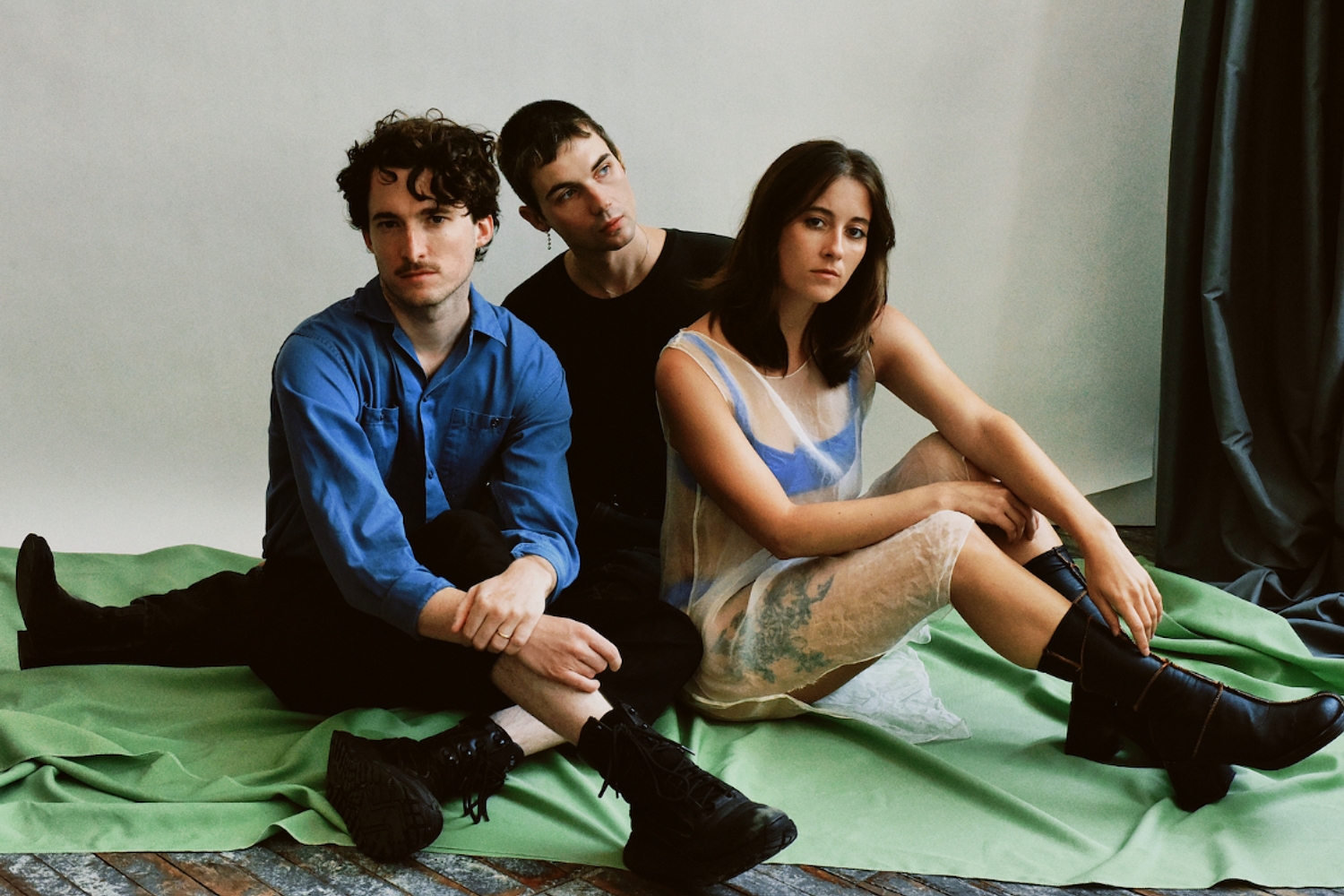 "When you're in the studio, that should be the purest exploration of what the piece of music can be."
— Ian Devaney
Another parallel to be found was Devaney's own music-making process for 'Strange Disciple'. He explains that "when you have demos for a song, you listen to them so many times and you can become so attached and obsessed over certain things. But in this process, we really tried to free ourselves a bit more from that." This freedom came in part thanks to Nick Millhiser (one half of Holy Ghost! and touring member of LCD Soundsystem), who helped Nation of Language sketch out a much more intuitive manner of songwriting. "Working with Nick, you work on one song at a time. You can't jump between [them] because it's an analogue board, so it's not instant recall with settings and stuff," Devaney expands. "So whenever we think we're done with something, we sleep on it, come in the next morning, listen to it again. If the feeling still stands, then the song's done."
Millhiser's philosophy of musical exploration was also incredibly influential to the sound of 'Strange Disciple'. "What is going to be the most interesting thing to listen to? When you're in the studio, that should be the purest exploration of what the piece of music can be, which is a very inspiring thing to be around," Devaney says. "His knowledge of synthesisers is so much deeper than mine, he can conceive of ideas that I didn't know were possible. To hear your own songs get expanded in these ways is really thrilling."
The band also tried to stave off any perfectionist tendencies by embracing the 'mistakes' in their equipment; in many ways, it aptly echoes the off-kilter fanaticism of the album itself. They tried to guide the sound with the maxim: "Perfect is the enemy of the good. If something feels raw and natural, then just go with it." You can hear this in 'Sole Obsession', where the band ran synths through analogue tape delay machines. "The tapes are old and corroded, so every once in a while you can hear it shake off its axis. When you're first listening back, it sounds like a mistake. But [we decided], 'Actually, let's keep it'," Devaney says.

"If something feels raw and natural, then just go with it."
— Ian Devaney
There's also a larger relationship to speak of - of the band's longstanding relationship to New York, a notoriously brutal city for many musicians. How has this relationship evolved over the course of their career? "My feelings are the same, the city itself is always changing and turning over. We've lived here for nine years now, and we've always had a very good experience," Devaney confirms. He grew up in New Jersey so was already acclimated to New York, while Aidan, who's from Kansas City, "has been able to navigate it because she is a very dedicated hard worker.
"Being in the band was just like the thing that we would do in between shifts at various jobs, so you get used to this grind aspect of living here," he relays. "It makes you really want to take advantage of any downtime to make things because you can see everyone around you is also making things. You see your friends putting out albums or playing shows and it makes you want that too. So you do whatever it takes and run as fast as you can on the little rat wheel in the cage to kind of make that happen. I mean, I love living here."
'Strange Disciples' is no self-help manual, and that's evident in the way that it concludes; 'I Will Never Learn' hints that there is no hopeful end for its protagonist in sight. "I very often think of ends of albums like ends of movies," Devaney explains. "With this one, there's a hopelessness to the lyrical message of the song. You're giving up and you're like, 'I guess this is just what it is'. But there's a euphoria to it as well. There's got to be a continued twist that you would see at the end of the movie."
Continuing to ponder the record's overarching takeaways, he smiles. "But I also liked that it felt cyclical; that last message is saying 'I will never learn'. It goes right back into the pure love of 'Weak In Your Light' - the whole thing starts over, and the cycle never ends, because we can never defeat ourselves."
'Strange Disciple' is out on 15th September via [PIAS].
Read More
The group released their second album earlier this month.
25th November 2021, 12:00am
Taken from their upcoming album, 'A Way Forward'.
9th September 2021, 12:00am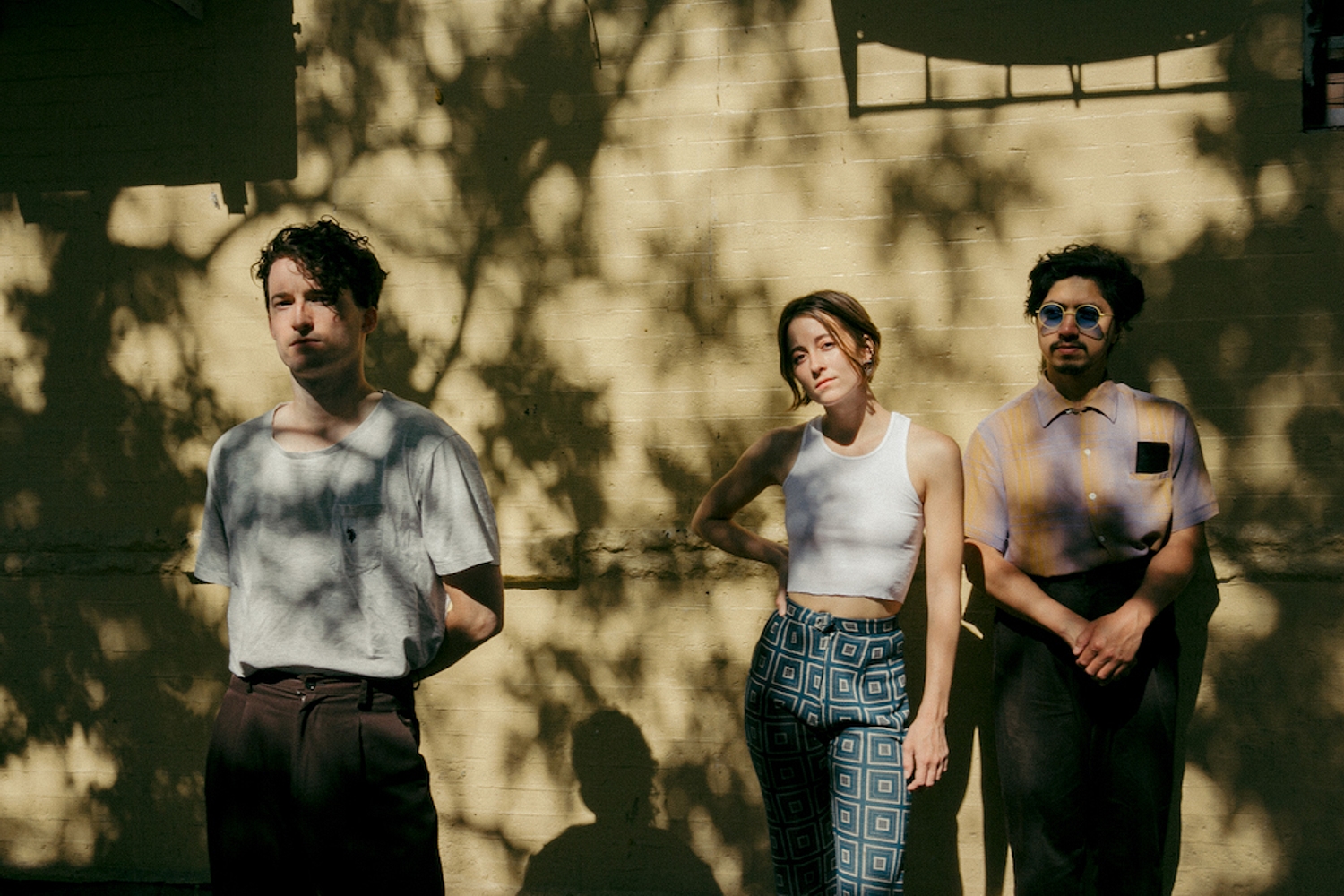 Lifted from their upcoming album 'A Way Forward'.
5th August 2021, 12:00am
Featuring James Blake, Romy, Marika Hackman, yeule and more.