Neu Nuha Ruby Ra: "It gives me genuine hope in people seeing things outside of the norm"
Leaning into her most honest, primal self and recruiting an increasing tribe of supporters as she goes, Nuha Ruby Ra is testament to the power of true individuality.
A certain degree of gracious humility might be de rigueur for a rising artist talking about their increasing successes, but when Nuha Ruby Ra says that the last twelve months have exceeded her wildest expectations, you can tell she's not just playing for compliments.
Influenced by Nick Cave's discordant first band The Birthday Party and German experimentalists Einstürzende Neubauten, the London artist makes hypnotic, uncomfortable, hyper-sensory music that's about as far away from an easily-quantifiable Spotify playlist category as you can get; on stage, she prowls the space performing to a live-recorded backing track, dressed in leather with a painted N slashed where a third eye might sit. An obvious choice for a mainstream audience, Nuha most certainly is not, and yet in recent months, she's found herself on a steady stream of high-profile tours, handpicked to support the likes of Yard Act, Viagra Boys, Warmduscher and King Gizzard and the Lizard Wizard. This month, she'll step it up another notch, joining Self Esteem on her sold-out victory lap.
"I really would not have expected in my wildest dreams that people would connect with the music I'm doing on the current scale of things. It's already exceeded all expectations. I thought if I was lucky I'd be some niche small, small thing, but it's given me some genuine hope and belief in people seeing things outside of the norm," she begins, sat next to a rail of outfit choices that include a vast array of red and black cowboy boots and coats, alongside a black bunny mask procured from a Hamburg sex shop. "Something I get from people at shows is, 'I've never seen, heard or experienced anything like this before but it's inspired me'. I think it's a new thing for a lot of people but they seem to be into it. I think what helps is that I'm really not putting anything on. I'm very honest when I'm performing and maybe that travels through somehow. It never comes from a place of antagonism."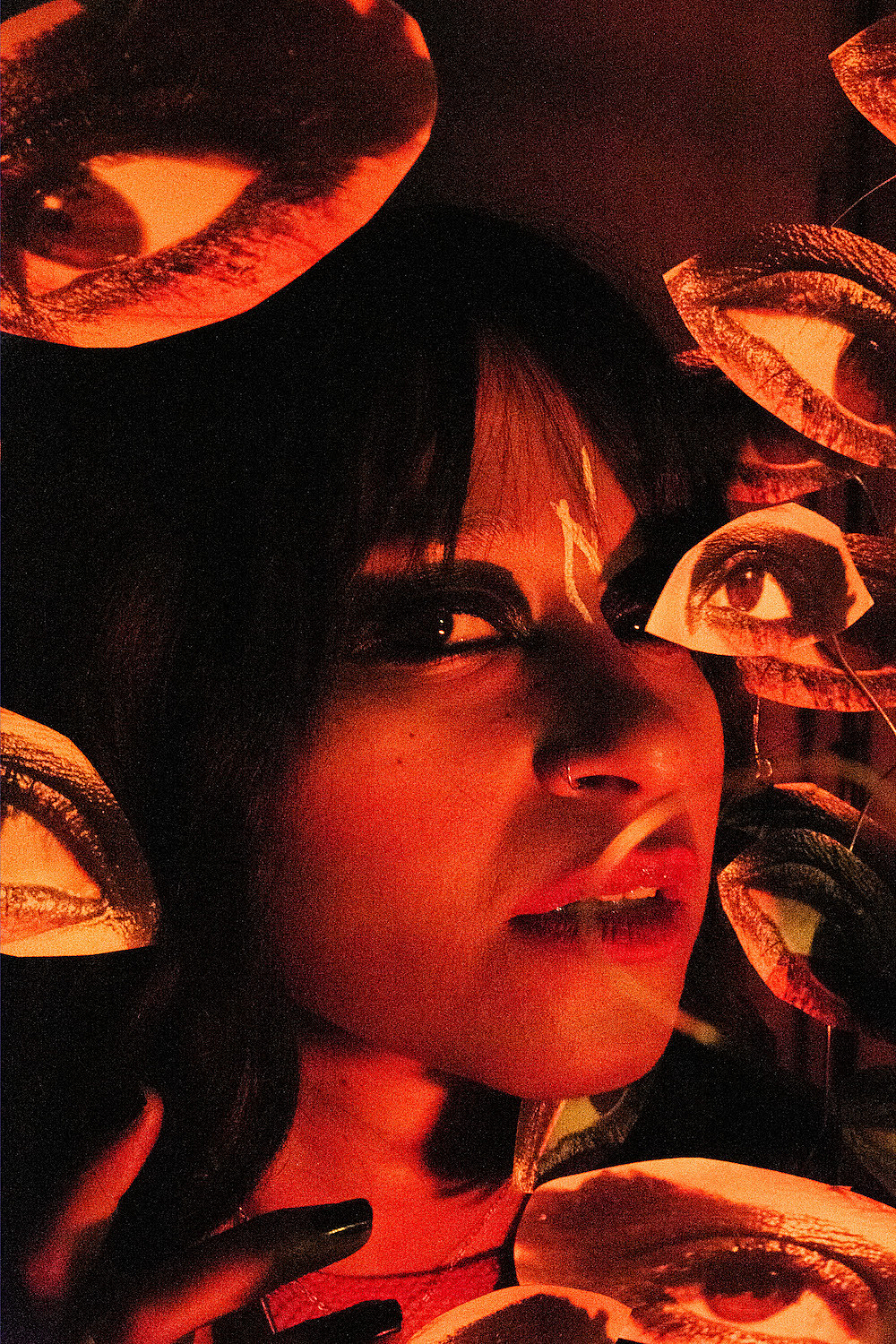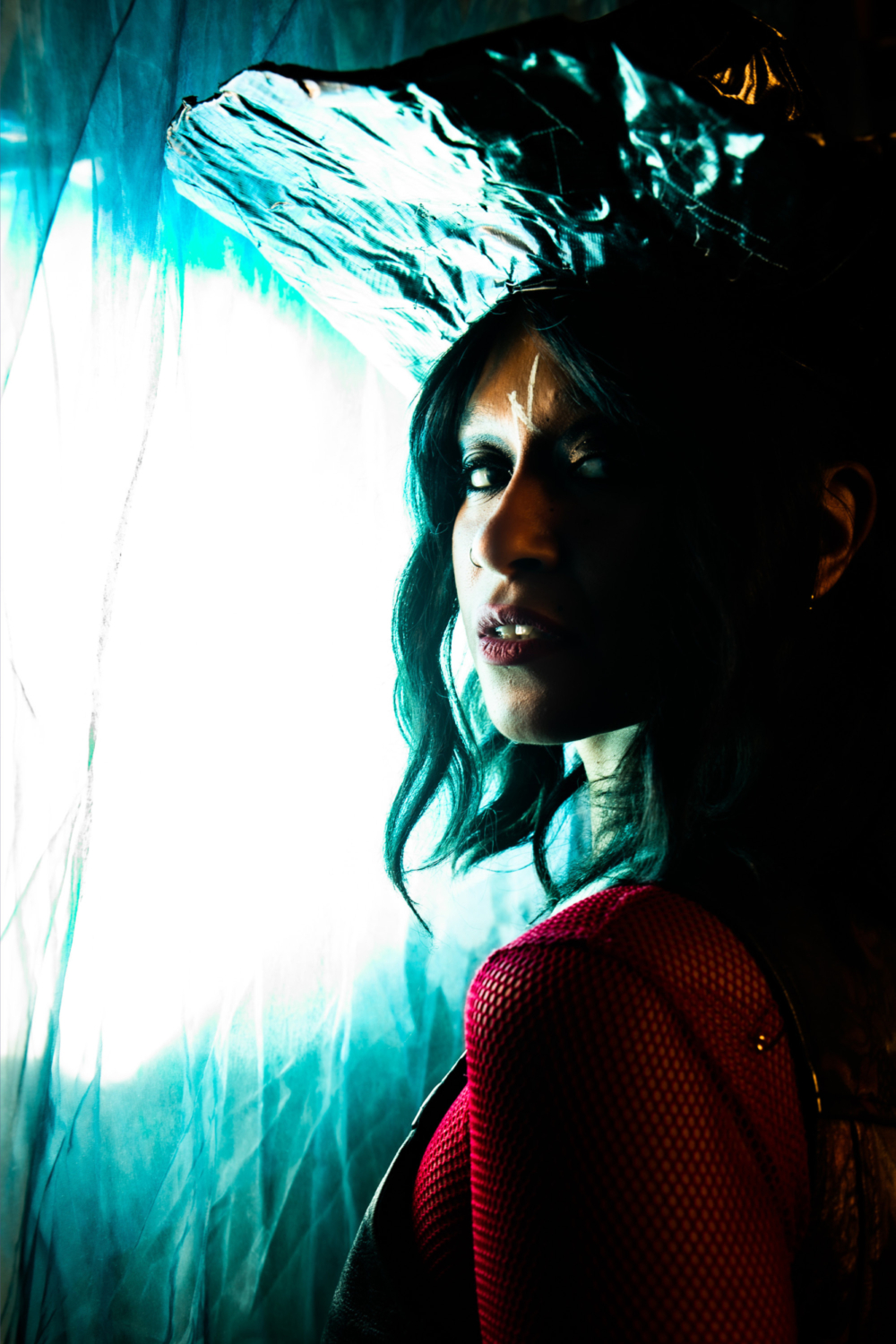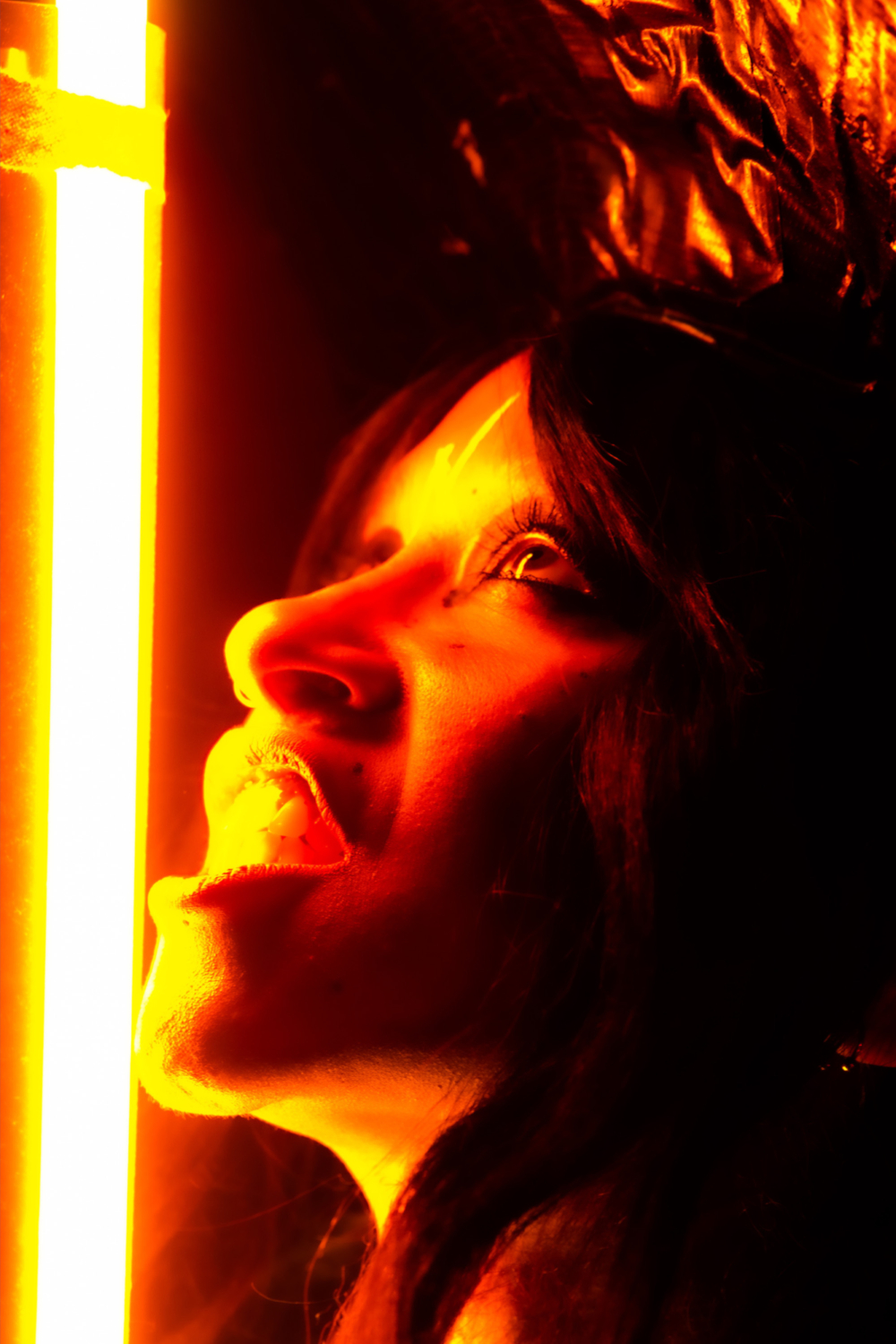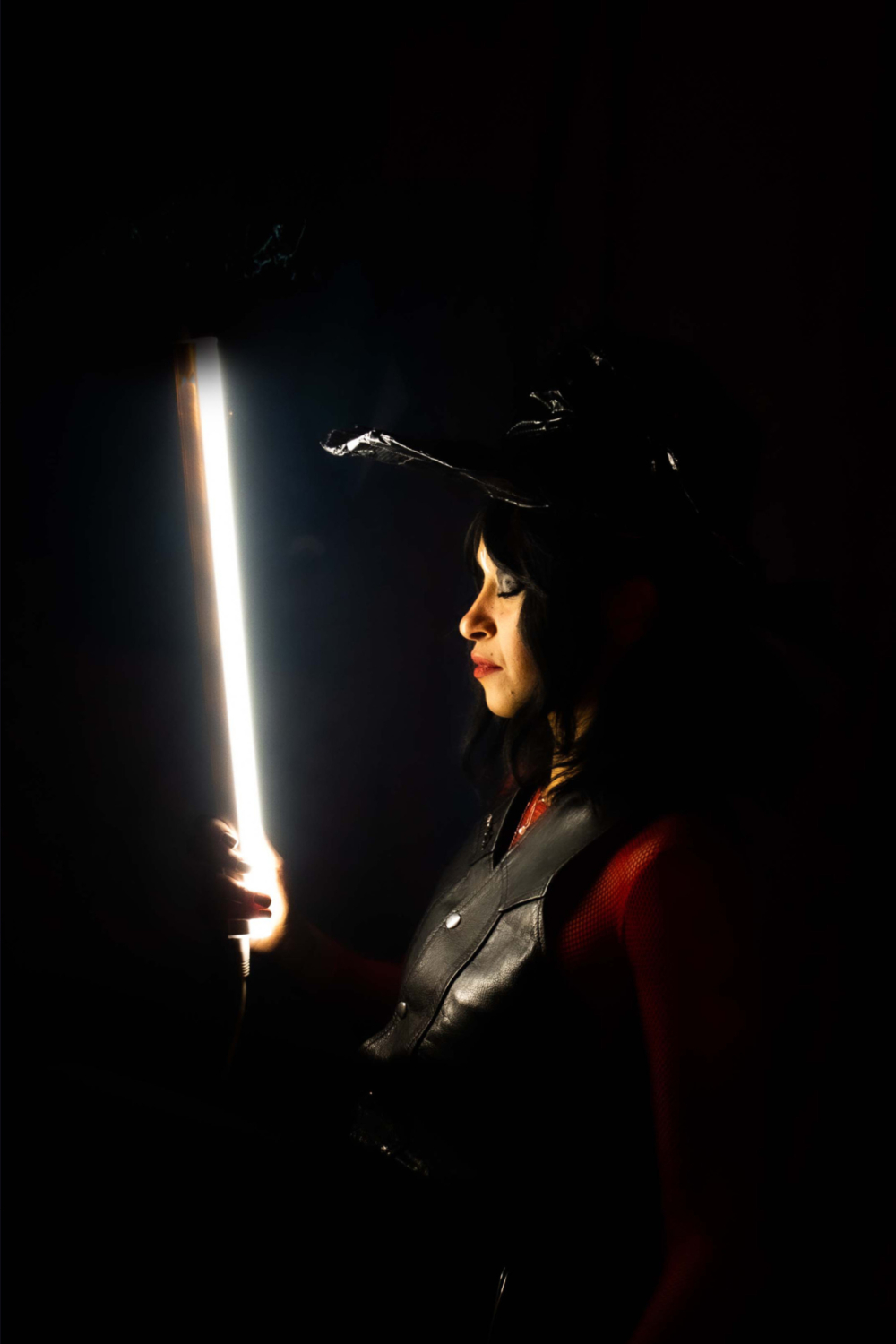 "I'm lucky enough to be able to write songs and go out and perform them, and that helps shed a lot of trapped emotions."
Though, on a surface level, the music Nuha makes exists in an uneasy space that refutes ideas of what should be palatable - both musically and lyrically - she baulks at the notion that any part of what she does would be seen as playing a character. Instead, music is a space to let all the shadow parts come to the light, leaning into the angry, sad, sexual sides of herself and pushing them to the fore. "I've found a place where I can let out these parts of me and these ways of being. It's not a persona, it's kind of the most real me [there is]," she says. "When I was younger I was exposed to pop music and bands where everything was quite 'correct' in terms of song structures, and people singing 'well' in inverted commas. Then when I came across bands [like Neubaten] I just felt like it was giving across a feeling that wasn't about perfection, and feeling over perfection remains the most important thing to me.
"I'm lucky enough to be able to write songs and go out and perform them, and that helps shed a lot of trapped emotions," she continues. "I scream on stage in some of the songs and those screams are a fucking godsend. There are so many times when you need to be a bit primal in life but you can't go and scream in the street or people think you're crazy. Recently in 'Run Run' I've started saying to the audience, 'This is your space to scream if you want to scream' and some of the shows people have really let rip! It's like a little help group."
This month, the group will receive a new text in the form of 'Machine Like Me' - six strangely mesmerising, sometimes jarring yet consistently playful tracks unlike anything else around, that push Nuha's self-sufficient polymath ethos even further. Having pivoted from her punk band roots to perform with nothing on stage aside from a backing track and herself ("I found myself performing in a really different way because the connection is just between me and the people at the gig"), and having directed her own recent videos on top of designing and making her own DIY merch, now Nuha is playing almost every instrument on the record herself too.
"It's just this massively narcissistic thing where I do everything myself!" she cackles. "No, but with every record it's just what I feel like doing at the time. On the first EP I wanted to have the role of the singer because I'd never had that before, and then with the new one I wanted to be like, could I basically create what sounds like there's a good band here but I'm playing everything? It's all just play to be honest, and seeing what might be fun. So for the one after that, I really don't know. I just tend to see what I want to do at the time and where that takes me."

'Machine Like Me' is out now via Brace Yourself.
Read More