Interview Robbie Williams on reaching out to Lewis Capaldi and mental health in the music industry: "I was berated and belittled and told to pull my socks up"
Speaking candidly to DIY and others ahead of his new Netflix documentary, the pop legend also spoke about his biggest career regrets.
Robbie Williams has opened up candidly about his experiences of how mental health struggles can be treated in the music industry, revealing that in recent years he has reached out to fellow pop star Lewis Capaldi during his own troubles.
Speaking to DIY as part of a press event ahead of the release of a new self-titled Netflix documentary, Williams dug into scenes in which he is strong-armed into going on stage amidst an obvious and vocalised mental health crisis.
"It's very difficult for people to understand the psychology of this great gift that has been given to you but yet it's breaking you - why? You've got money; you've got people going, 'We love you'; what's the problem with that?" he said. "So up 'til now when mental health's talked about in a different way, it's very [easy] for people to go, 'All he's gotta do is get up and sing the fucking song, give him a nudge or we'll lose all the money'. So I get it. What should have happened - which I'm not angry about in any way because I lived to tell the tale - was yeah, get in a car, get in a plane, just go get better and figure out how to enjoy it. That's what should have happened. But it didn't."

Williams also spoke about the danger of accusing celebrities of "making mental illnesses sexy", revealing that, at his lowest ebb, he once tried to end his own life.
"There's nothing sexy about taking a knife and slashing your own wrists [like] I did - so I think that if there is a thing called 'celeb-washing' when it comes to do with mental illnesses then we better be careful when it comes to who it is and how we say it, because I remember in the '90s when I tried to talk about what was going on with me, I was berated and belittled and told to pull my socks up."
"I'm on about me slashing my own wrists," he clarified when asked if he was talking about himself. "The reason I say that is to qualify, people are people whether they're on fucking MAFS [Married at First Sight] or Martin Scorsese's new film, so we better be careful about how or what we accuse people of."

"It's very difficult for people to understand the psychology of this great gift that has been given to you but yet it's breaking you."
Speaking about reaching out to Capaldi, Williams explained that he had spoken to the singer but that he often did not feel like the best person for the job. "I have reached out to Lewis and I'm here at any given time," he began. "There's been times in my life when pop stars have been going through their own battles and then people will be like, have you reached out? And in my mind I'm going: I'm still fucked! The last person they want to speak to is me! 'Yeah I'm 20 years down the road, and FUCKING HELL'," he joked.
Elsewhere in the conversation, Williams admitted that releasing 2006 single 'Rudebox' was the "biggest regret" of his career. "My biggest regret is putting that out as the first single," he said. "If I'd have put it out third and explained properly [that] it's daft - I know! I'm not trying to be a grime artist. I know it's daft.
"In the documentary, the biggest cringe point for me is explaining to an audience who are about to listen to 'Rudebox' for the first time that this is gonna be the biggest single since 'Angels'. Then I had another thought about it, that it's my second most important single because 'Angels' gave me the career and 'Rudebox' heralded the end of my imperial phase. So in a way I was right, but not in the way I wanted to be."
Robbie Williams: A Netflix Documentary Series is streaming from 8th November.
Read More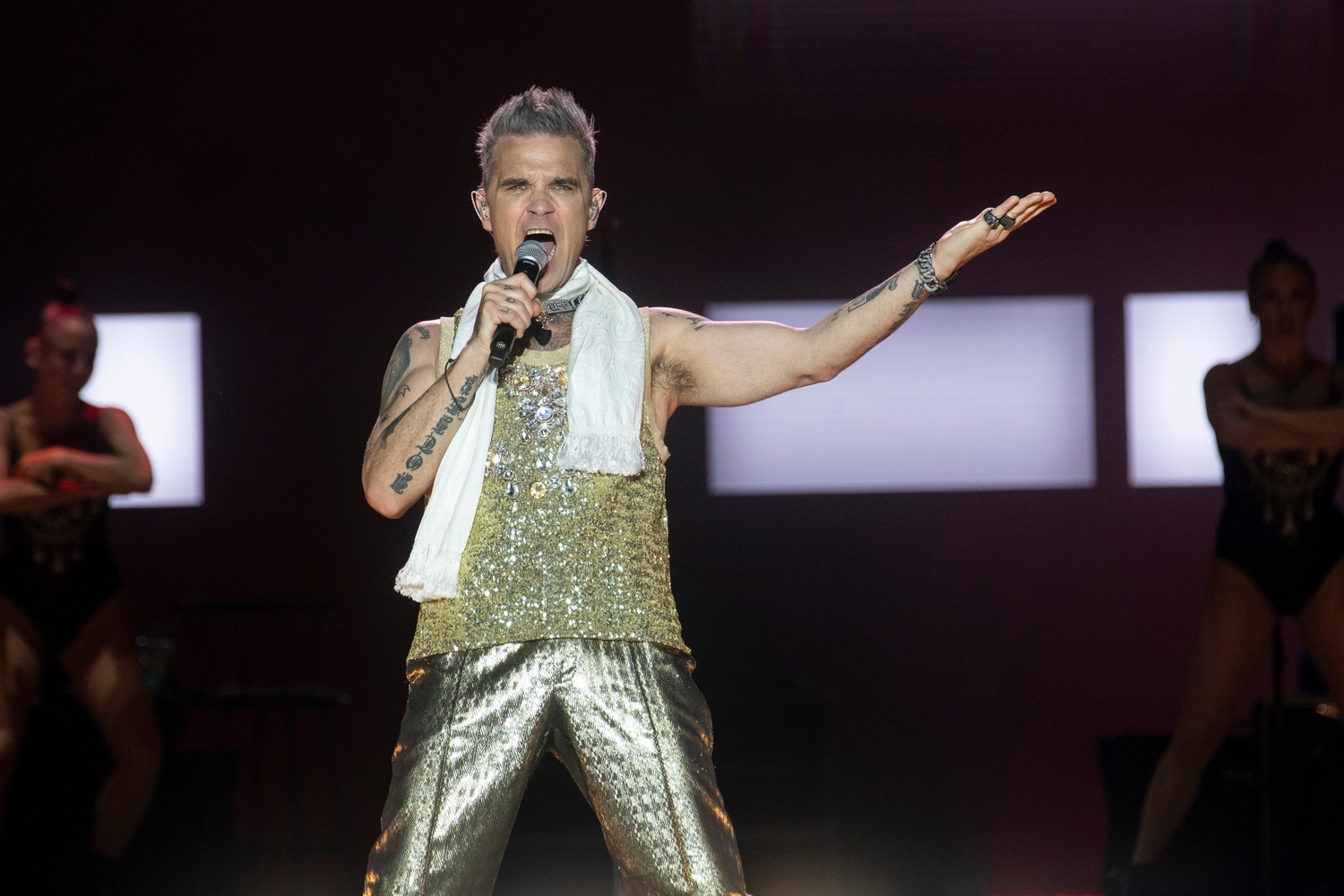 Lizzo, Lil Nas X and Nova Twins were also major highlights of the Madrid festival's first day.
7th July 2023, 5:36pm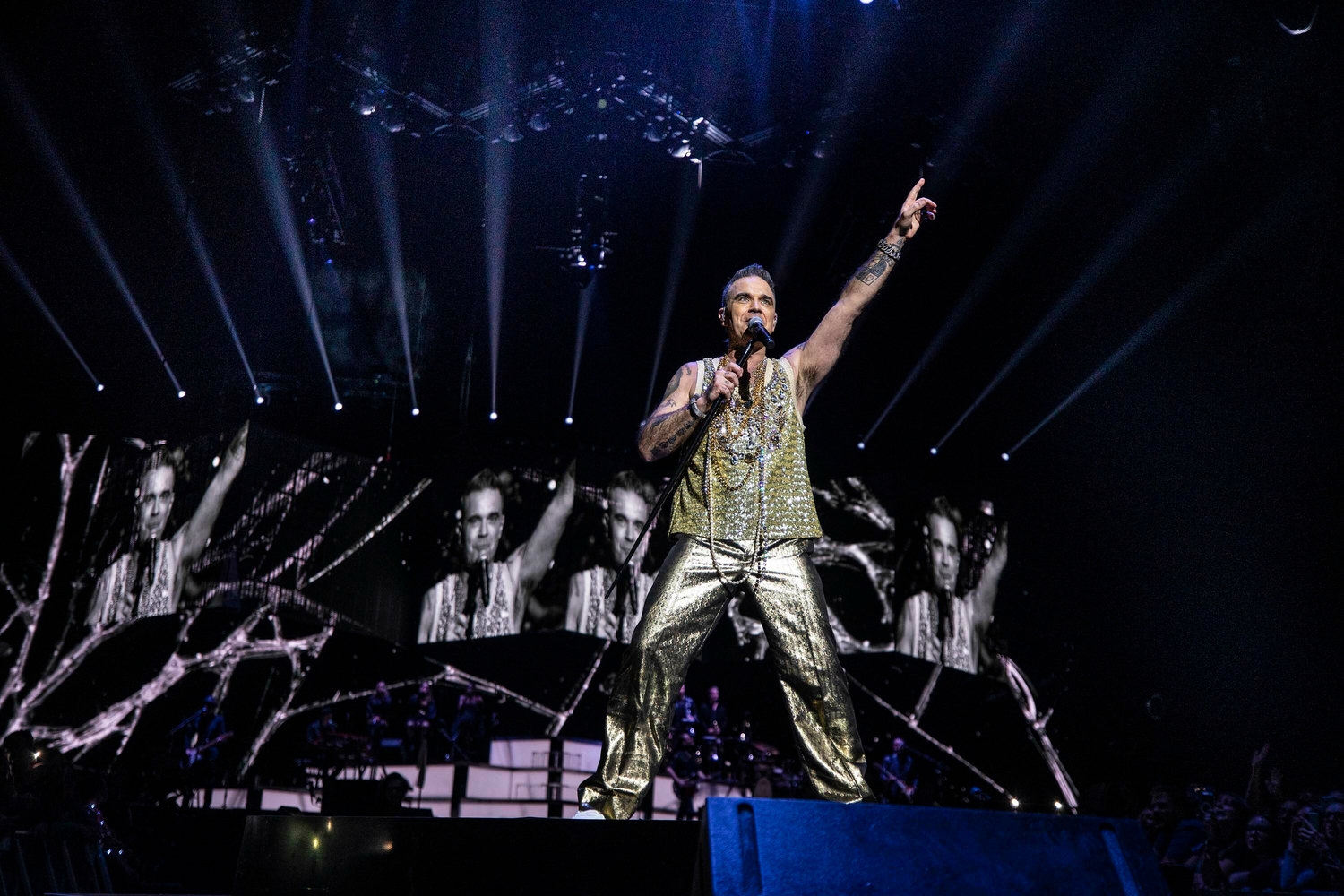 The festival takes place in Madrid next July.
5th December 2022, 3:15pm
He is Robbie fucking Williams; he's a national treasure.
16th July 2019, 12:00am
Featuring King Gizzard & The Lizard Wizard, IDLES, Tkay Maidza, Sleater-Kinney and more.