Second Light: Whitney
With instant breakthrough debut 'Light Upon The Lake', the lovelorn Chicago boys won hearts all over the world. Now, they're finally ready to lift the lid on its hugely-awaited follow up.
Summer 2016 and, for the the first time probably ever, Miss Houston is only the second-most talked about Whitney on the block. With understated, heartstring-tugging early single 'No Woman' propelling former Smith Westerns players Julien Ehrlich and Max Kakacek immediately into the uppermost realms of the alternative music world's buzz list, an album – the near-perfect 'Light Upon The Lake' – followed, succeeded by a year that most can only dream of. Within 12 months, the band went from playing an early London show at a warehouse day party to selling out the city's 1,500-capacity KOKO. Elton John declared himself a fan. After an incessant period of touring, they finally capped things off with a free outdoor show in their home of Chicago. 13,000 people showed up. "It felt legitimately like a really big thing, for the city and for us. It was crazy," nods Julien now. "But we also worked really hard on that record, too. So we're just grateful really."
Following a, by all accounts, fraught split from their old band ("That previous experience taught us the importance of being humble; we learned through the most intense way what taking things for granted can do to your project…" says Max), the pair had emerged from the situation with an album that exuded warmth and softness, and an audible sensitivity that resonated with all that it reached. "The people that we had worked with in the past were kinda toxic, so it felt really good to do something in a genuinely good situation where we just only have love for each other and the people that we work with," Julien explains, speaking down the phone from his hometown, where he's sat with his bandmate, shooting the shit.
We're catching up with the pair because, alongside the announcement of their live return later this year where they'll step up to the even-bigger Roundhouse in London as part of a series of dates up and down the country, they've also wrapped up album two. They're keeping its title under wraps, and they're not sure when new material will begin to surface (although they "can't imagine" they won't have something out before their first comeback show at Pitchfork Chicago in July), but everything else? It's all, very excitingly, in the bag.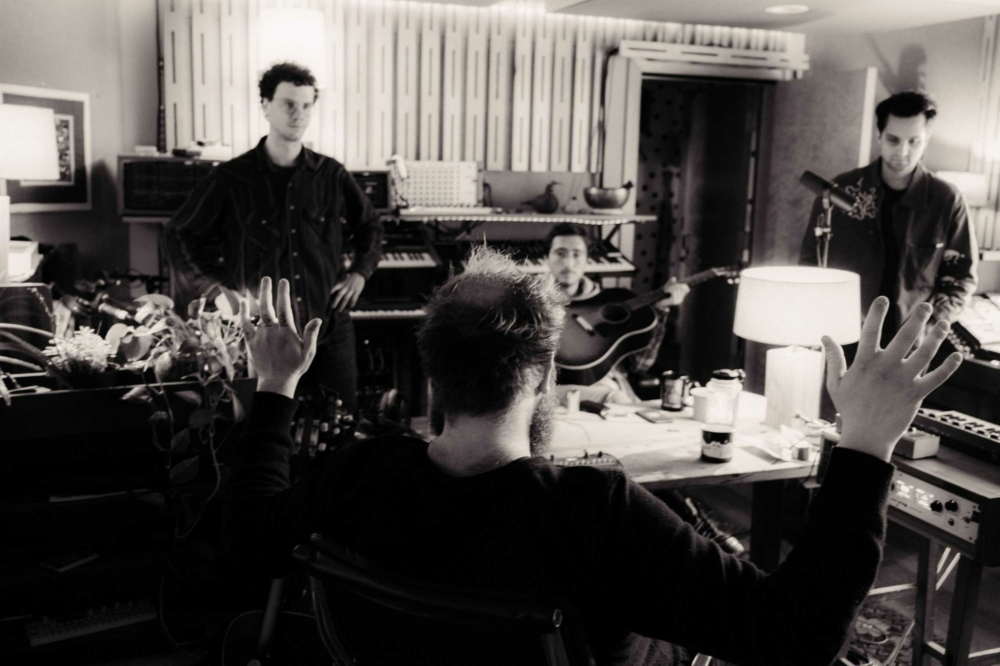 "If people liked 'Light Upon The Lake', they are really going to fuck with this."
— Julien Ehrlich
Written over a full year, starting almost immediately after they'd finished touring their debut, the record was formed in a series of different, isolated spaces. Prone to enjoyable excess - "We have a habit of trying to live tour to its fullest extent, which doesn't really bode well for necessarily being responsible enough to write a song," laughs Max of their on-the-road writing ban. "You can't really make sure that something's good when you're not sure of your own existence…" Julien chips in – they decided to cut themselves off from temptation, first heading to a cabin near Mount Hood in Oregon, before spending short stints of time in Justin Vernon's April Base studio, Max's parents' Wisconsin outpost and their own much-used Chicago basement. "A lot of it was just Jules and myself alone with no-one around us, having nice, deep discussions," nods Max. "Watching as many Tom Hanks movies as we could." The result of this time spent away? "I think we only got more confused, but in a good way," decides Julien. "When you listen to the record, I think it's a beautiful confusion."
If 'Light Upon The Lake"s deceptively sweet nuggets were largely formed around the language of a break-up, then its follow up looks set to go wider – Whitney breaking up with the world. "A lot of the lyrics on the record read like an inner dialogue that we pretty much think that everyone is having. Like life and death vibes," begins Julien. "It's a somewhat wary optimism about things ending and beginning," says Max before his bandmate cuts back in: "And fear. We're not openly talking politics because I don't really think our point of view as straight white dudes is really anything that people need. But this record is dealing with a lot of fear, confusion, substance abuse a little bit. It's definitely not reading like 'we love the way the world is moving'," Julien nods. "We're not happy." With the world or with yourselves? "With the world or ourselves really," answers Max. "I think the big word that to me really [sums it up] is that the songs are wary of everything, they're looking at these large picture issues with a heavy dose of scepticism."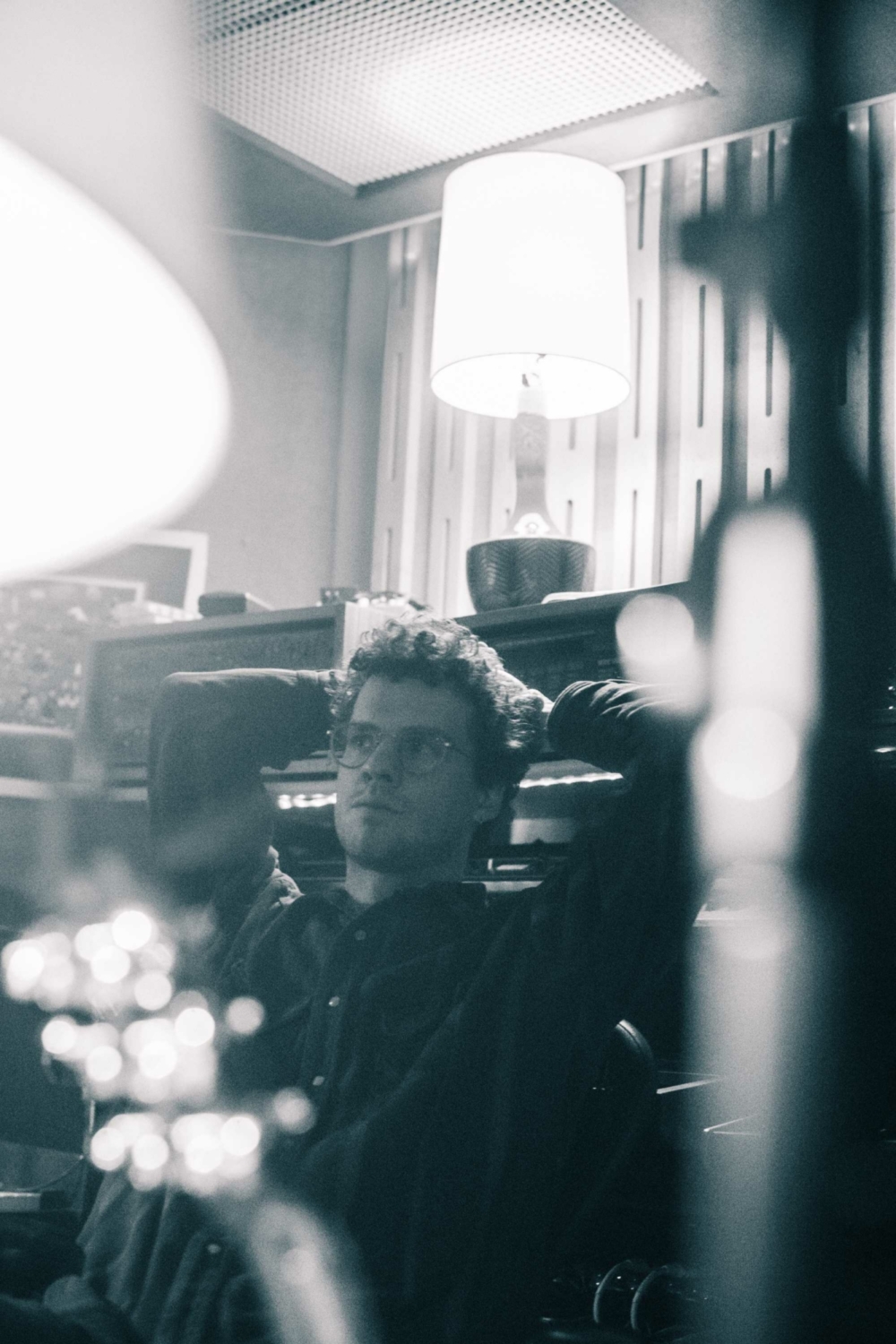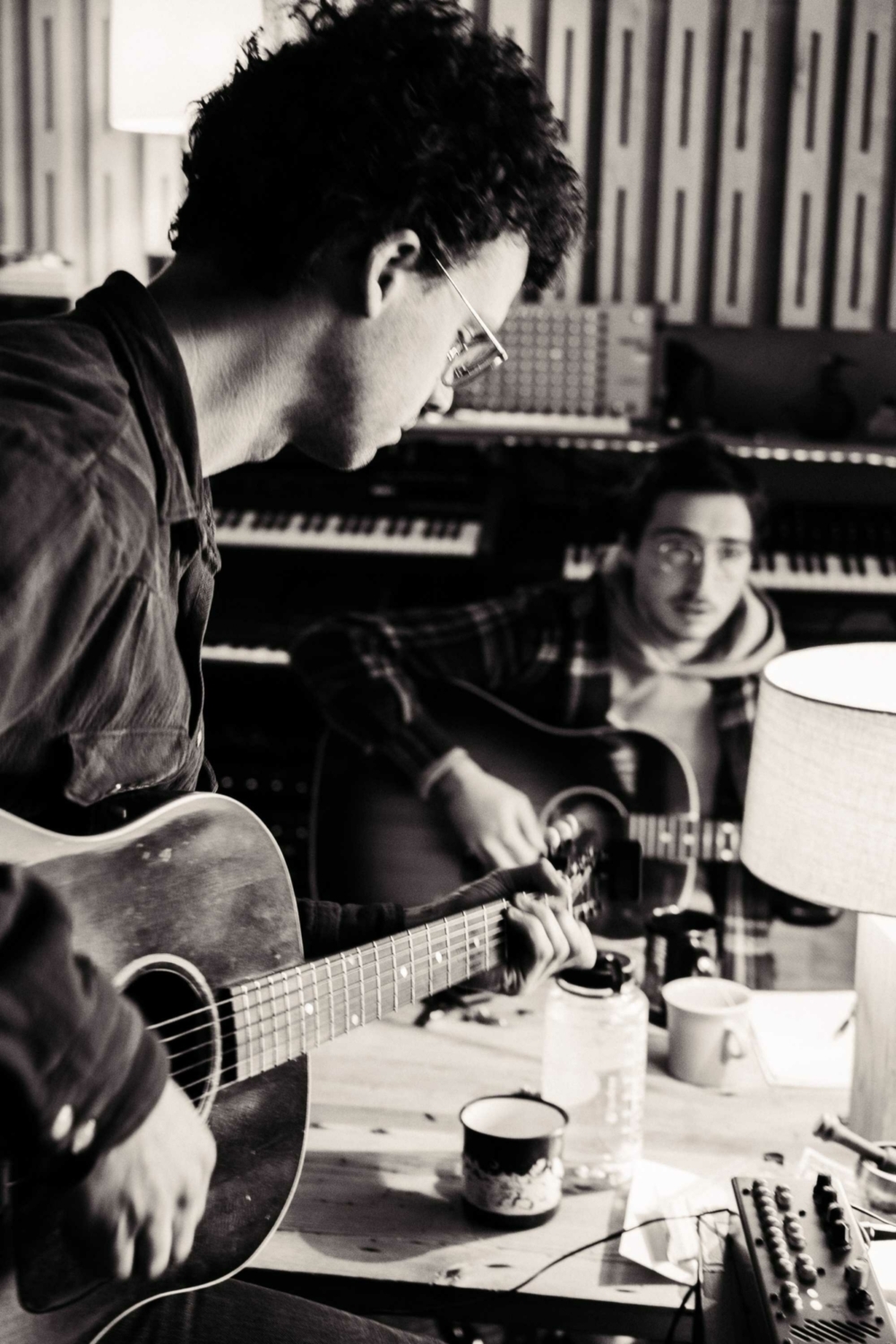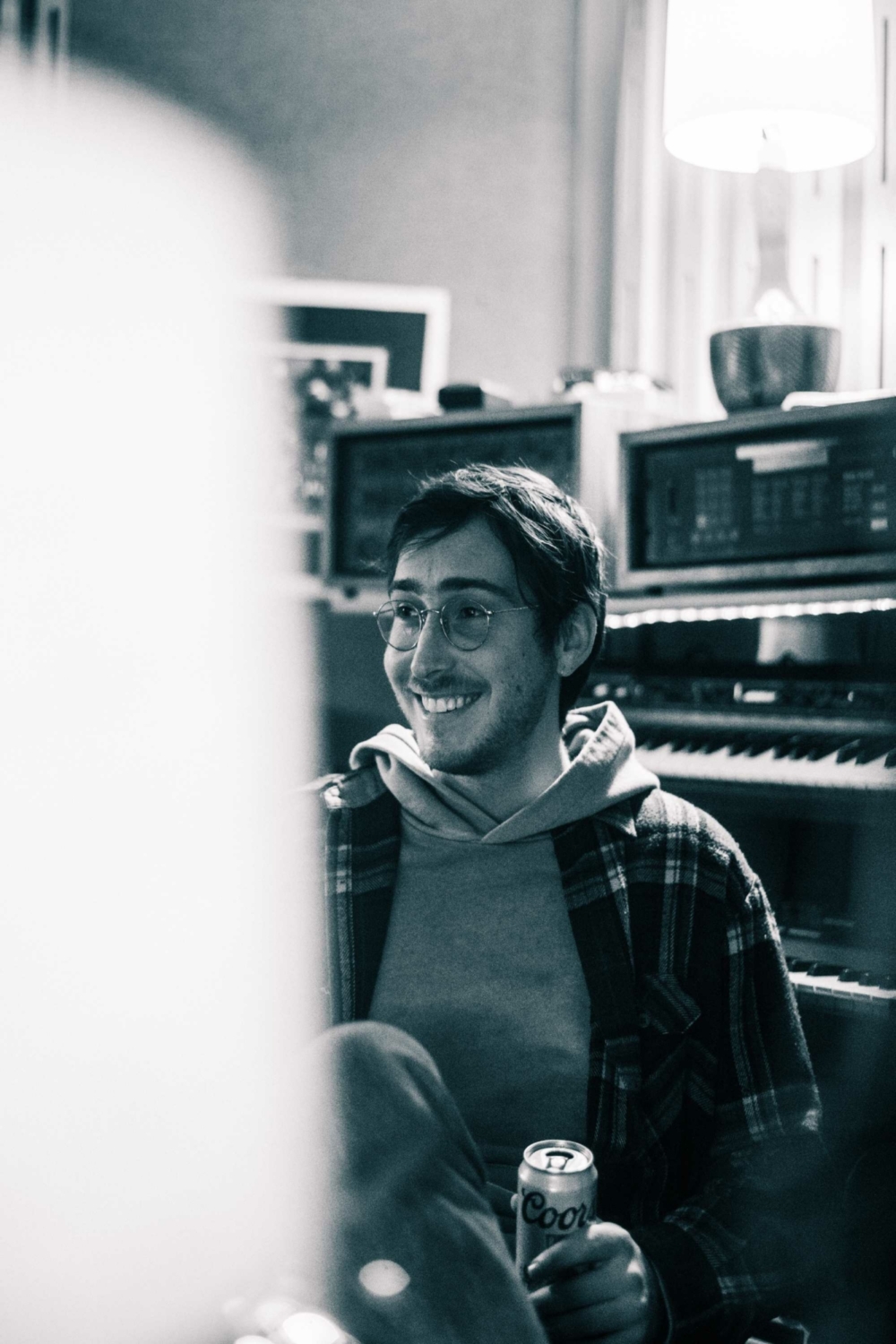 "When you listen to the record, I think it's a beautiful confusion."
— Julien Ehrlich
So far, so downbeat. But, the pair reassure, they've not traded in their customary heart-tuggers for an album of pure misery. "It's definitely still major key," Julien chuckles, "so it still sounds like optimistic Whitney. I don't think we're ready to release a record that's truly sad…" Elsewhere there are a few other changes in the mix too. Original member Ziyad Asrar is back in the band, and Julien's been experimenting with his kit. "Some of the songs have drums, but not a full set – we just made a beat that sounds like an 808 or something," he says. "One song," laughs Max, "we put a mic in what used to be a giant refrigerator and Julien punched the wall a bunch and that was the kick sound." They've even written a "dance song" - although they're saving that one for the demos released post-record. "It's recorded onto a 4-track so it sounds pretty destroyed, but it's very cowbell-based…" Max hints.
Kitchen appliances and existential dread might not sound like a classic recipe for success, but in their own way, Whitney are upping their ambitions this time. "I don't think either of us are chasing some sort of massive rise, but I think the way the record sounds, [bigger shows] seem like the logical thing," begins Julien. "Every time I listen to it I think, if people liked 'Light Upon The Lake', they are really going to fuck with this. We took our time with it; we didn't throw something together and it certainly doesn't seem like we're throwing a Hail Mary [aka a desperate, unlikely-to-succeed move] right now. I think we're doing something that we really want to hear and we think that people will want to hear, too." And really, when you're following up one of the most-loved debuts in recent years, isn't that all it actually boils down to?
Read More