The Infamous Five: Shame
'Food For Worms' might find Shame touting their most melodic wares yet, but as they strap back in for more tours and trouble, don't expect the South London jokesters to get serious any time soon…
On the south bank of the Thames, there's a floating boozer that almost every Londoner has stumbled off at some point in time. The Tamesis Dock is usually a destination for hen dos, retail Christmas parties and tourists who want to gawp at Big Ben. On this November evening, however, the vibe's a little more… lairy. Shame have commandeered the ship to launch their third album, 'Food For Worms': an LP the lads are calling the "Lamborghini of Shame records." It's an album that, after much dilly-dallying and a spot of writer's block, came together in a flash when, less than a year ago, their impatient label set them a Mission Impossible-esque task: "Get ready for a gig in two weeks. You have to play all new songs."
Tonight, those songs are getting their first outing since that less-than-polished showcase and, judging by the sweat dripping down the walls and an increasingly seasick feeling in our bellies, you could say they've gone down pretty well.
"It might have sounded high-pressure," recalls guitarist Eddie Green of the original challenge. "To write and play all new songs in a fortnight. But actually the gigs were just at the [Brixton] Windmill and MOTH club, so it wasn't like Knebworth or anything."
Whether all in their stride or not, it was the rocket up Shame's collective backside that the band needed to get to work properly on Album Three: a record that ushers in a new, ever-so-slightly more mature sound, with choruses and melodies and things you wouldn't really expect from the bastions of South London's now sprawling post-punk scene.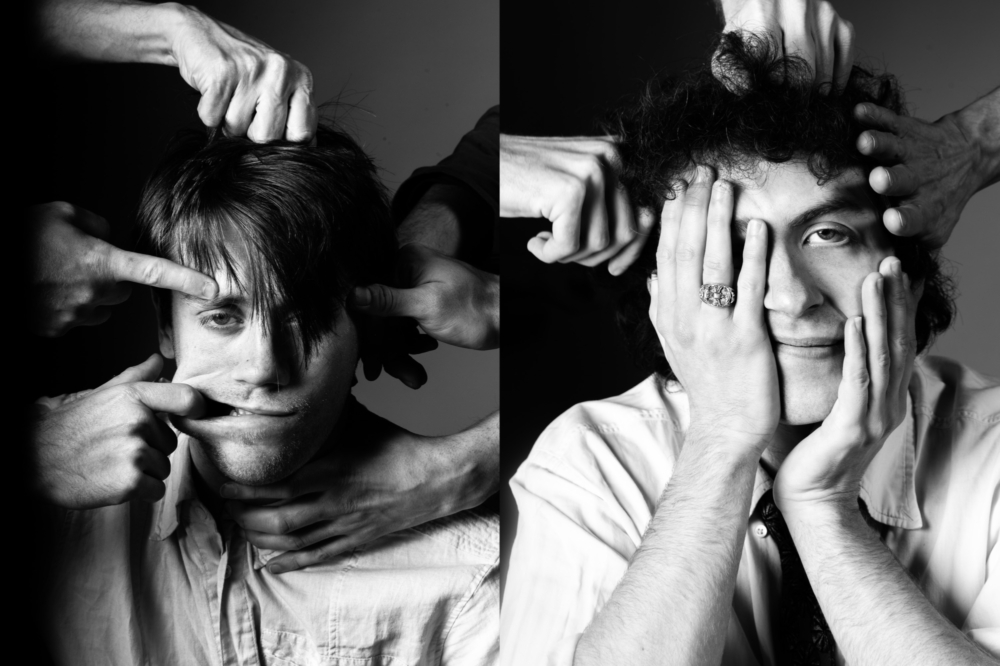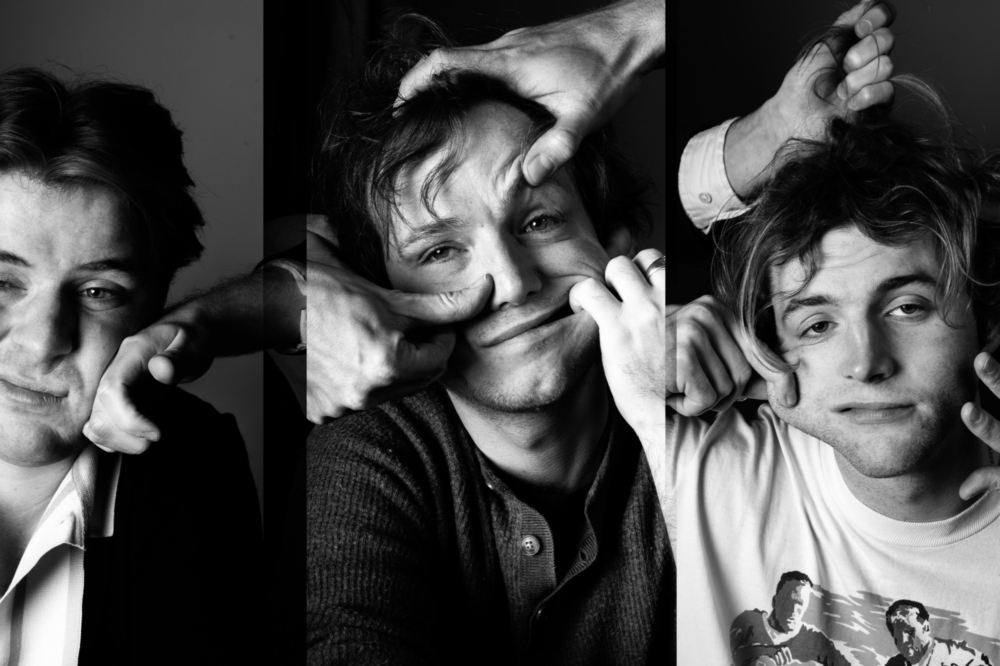 "All these things - frustration, compassion, love, happiness – there are some pretty big themes to talk about."
— Charlie Steen
Fast forward a few weeks, and we're sitting in a warehouse in East London to talk about how it all came together. Charlie Steen has grown his hair out. The now mop-topped frontman arrives a little late ["Sorry, I've been at the hygienist"] and camera-ready in an oversized tweed suit, shirt and tie, looking like if The OC's Seth Cohen and Tom Hanks' Big character had a baby. He's seemingly the only one to have dressed up for the occasion; the rest of the rag-tag bunch turn up in dribs and drabs, in more, shall we say, everyday attire. They're nice boys; polite, funny, but when they start collectively telling a story, you've lost them for a good ten minutes. It's a wonder how superproducer Flood – famed for his work with slightly more 'serious' musicians such as Nick Cave and PJ Harvey – managed to wrangle them.
"Flood was unlike any producer I've ever worked with," says Eddie. "Usually, when you've got a five-piece band of people like us, who aren't necessarily the most organised people ever, sometimes the producer is like, 'Let's stop doing this now guys and actually get something done.' But with Flood, there was no deadline on anything. We'd be like, 'Er, we've only got a week left' and he'd just say, 'It's fine. I'll get more money'. It's great until you're on your third 5am finish in a row and you need to start sleeping." Much like that early gig, Flood's approach involved the band recording everything live in the room rather than laying down separate parts or re-doing sections - something that, they collectively agree, kept things interesting.
Thematically, meanwhile, it's an album about friendship. Second LP 'Drunk Tank Pink' was released in early 2021 but written before COVID lockdowns forced the childhood pals to go months without seeing each other. It was a rough time for the band – "I felt like a literal piece of shit," says drummer Charlie Forbes – but by the time they came to write 'Food For Worms', the world was somewhat righted and they were back together again, frequenting their old haunts, getting up to no good. And though they're not exactly gushing about how much they love each other, the underlying theme of being grateful for your mates is there.
"It's about the wider thing really," Steen explains. "The friends you see and who you feel close to is a pretty personal thing. All these things go on: frustration, compassion, love, happiness or whatever – there are some pretty big themes to talk about. We didn't go out to make a concept album or anything, [but] apart from three songs that were done prior ['Different Person', 'Orchid', 'Six Pack'], this album was made in three months. It's our most concise album and a snapshot of what was being talked about at that time." "It's informed by the transition into proper adulthood," adds Eddie. "We've obviously been adults for a while, but not properly."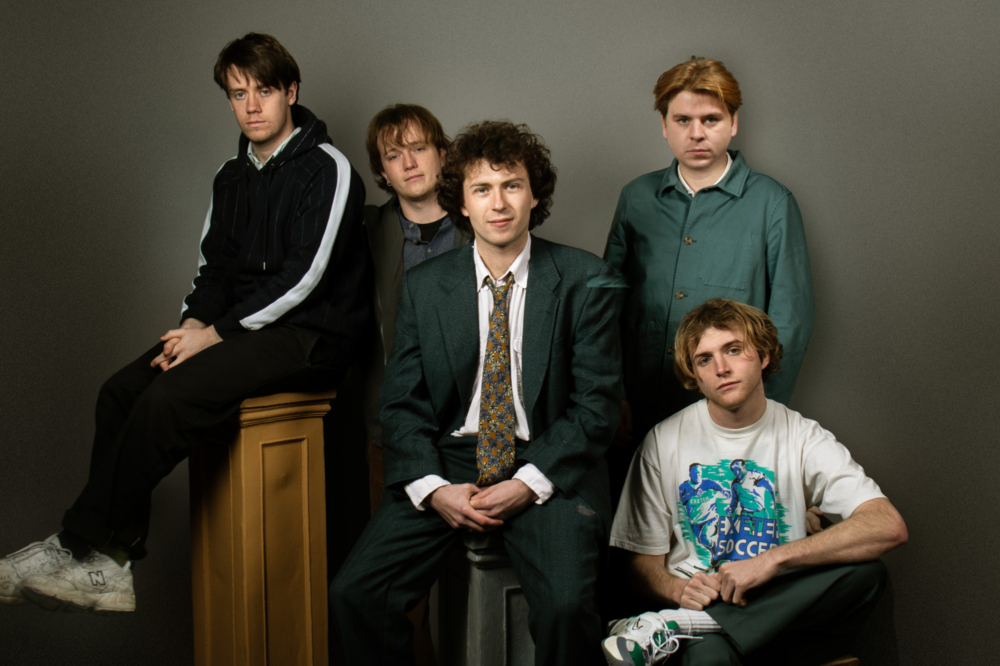 "It would be very typical for us to do something outlandish to try and go viral and for it to go very wrong."
— Eddie Green
As founding fathers of the much-lauded post-punk resurgence that emerged from Brixton's Windmill pub, these days, Shame are feeling their status as elder statesmen of the scene and how it's morphed into something quite different: band sizes verging on the ridiculous, the experimental nature of the music challenging even the most avant-garde.
"Whenever I go to the Windmill now, I feel very old", says Eddie. "Some seventeen-year-old will come up to me and be like, 'Aren't you in Shame? My dad listens to you all the time'." "With the first album there was this group of bands we came up with and were very much friends with, and then we fucked off for ages," Forbes adds of the four years of relentless touring the band embarked on pre-COVID. "When we came back, there were all these crazy new bands with their new-fangled identities."
"It's a strange world out there. The black midi influence is really interesting," says Eddie. "You're always going to have this slightly old-man mentality seeing all these kids with their jazzy clothes and angular haircuts." "They do wear big shoes," says Forbes, in his slightly hushed monotone. "There are a lot of big shoes at the Windmill."
Could the shift in sonics for Album Three be a rebellion against that scene? "Basically we just want the biggest paycheck you can have. We're consciously aware that there are now a lot of people making music like that, and we don't really want to sound the same as them," admits Forbes. "Yeah," chimes in Eddie. "Those clowns don't even know that we started it all."
They do draw the line at what they'll do for a fat paycheck though. "It would be very typical for us to do something outlandish to try and go viral and for it to go very wrong," says Eddie. "I'm going to suck every member of the audience's thumbs," jokes Forbes. "Take that Matty Healy."
Given that the songs on 'Food For Worms' were quite literally born to be played live, Shame are naturally gearing up for a mammoth 50-date tour next month, including a night at London's hopefully-reopened Brixton Academy: their biggest London show to date, and a venue only a stone's throw away but approximately 100 times bigger than their old pub venue haunt. A little older and wiser, they're keen to not rely on the same old tricks.
"We're gonna amp up the live show," says Steen, now bored of the interview and walking backwards out the room. "I'm gonna play guitar for a song. We're gonna work on the songs we have to make them more interesting. Work on the lighting. Just try and not repeat ourselves."
Bring your sea legs, things are about to get wobbly.

'Food For Worms' is out 24th February via Dead Oceans.
Read More