In The Studio… Shame
For the band's upcoming third album, Shame have prioritised collaboration and made an interconnected ode to friendship.
Back in February, Shame's management set the band a challenge. After seeing the London five-piece struggle with initial writing sessions for the follow-up to 2021's 'Drunk Tank Pink', they booked the band two gigs at the Brixton Windmill for just two weeks' time under the (truly fantastic) pseudonym Almost Seamus. The catch? They had to play entirely new material at both.
With these restrictions and a need to write quickly and urgently at the fore, frontman Charlie Steen - speaking from New York as the band wrap up a co-headline tour with Viagra Boys - explains that the circumstances led Shame to return to "a more fun way of writing" and "writing to play". "We didn't get so fixated and hung up on things," he notes. "The songs just had to be playable. Obviously they weren't perfect, but we were able to play them through."
Before this particular gauntlet was thrown down, the band had "a lot of great ideas" in the works for LP3, but a lack of deadlines and pressure meant that they'd struggled to coalesce them into fully-formed and structured songs. "They couldn't get past that point," says Charlie. "When we had the pressure to play them live, that was when we let ourselves go a little bit." Playing the new material to an audience, the band could also gauge an immediate reaction as to which songs went down well, and which needed more work. "It was an easier way to understand," he summarises.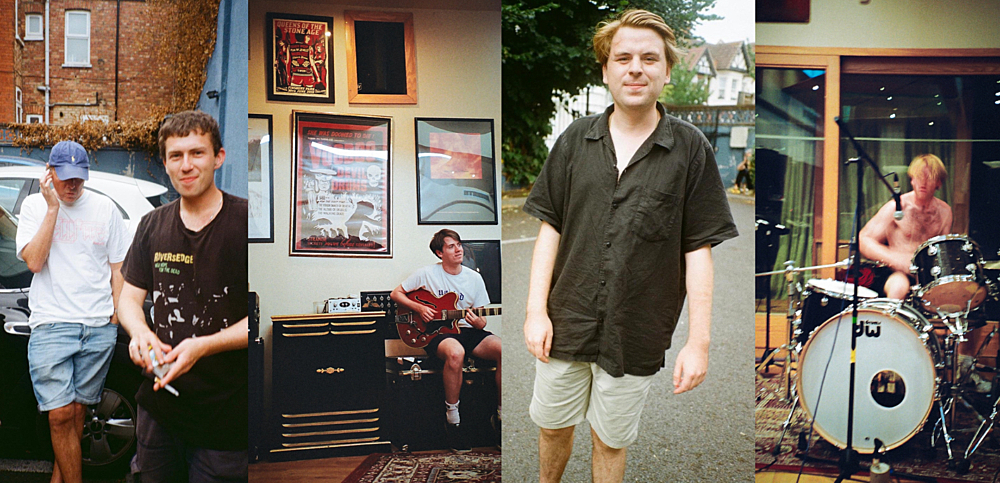 "It's an album about friendship, which is not something you hear [often]."
— Charlie Steen
When releasing debut album 'Songs Of Praise' at the start of 2018, Shame were at the vanguard of the post-punk scene that transformed the UK's underground musical landscape in the late 2010s, heading out on a never-ending tour in support of the record that made them global heavyweights but shredded their minds and bodies in the process. 'Drunk Tank Pink', released almost exactly three years later following significant pandemic-related delays, saw the band reflect on this whirlwind time and the recalibration that needed to follow. Over music that was more expansive and inventive than their debut, Charlie ruminated on mental health, self-discovery and facing your problems.
After a band releases a hype-building debut and so-called 'difficult' second album, the prospect of writing a third no longer makes you a 'new' band, and with that comes a need for evolution. And so, following that ultimatum from management, and the scrappy but deeply exciting Windmill gigs that followed, Shame set about enacting this change in earnest.
With the skeletons of a number of new songs – the emotionally-hefty 'Adderall', menacing 'Burning By Design', expansive and melodic 'Fingers Of Steel' and more – brought together in the two weeks before the Windmill shows, Shame then began to whittle these instinctive ideas into what would become their upcoming third album, 'Food For Worms' - set for release in February 2023. During an intensive two-week writing process at Otterhead Studios in Rugby, ideas and instruments were flying around, with the band working more collaboratively than ever. For the first time, Charlie himself picked up the bass whilst Josh Finerty was absent with Covid. Tuning into the songs' melodies more than ever before, he explains that the experience then shifted the mindset of his own lyric-writing, with melodic singing overtaking sprechgesang or shouting as his primary method of communication.
"With our first album," the frontman says, "we were always playing in small venues with shit monitors. Nobody actually really knew what the other people in the band were doing until we went into record. Then with the second album, we wanted to do something different. We recorded it all individually, and it was all very naked, with every individual part on its own."
With album three, he notes, the band had a greater confidence. "This record is the most united one we've ever done. Everyone's together, and it made everything become a lot more cohesive. It was back to the fun side of it."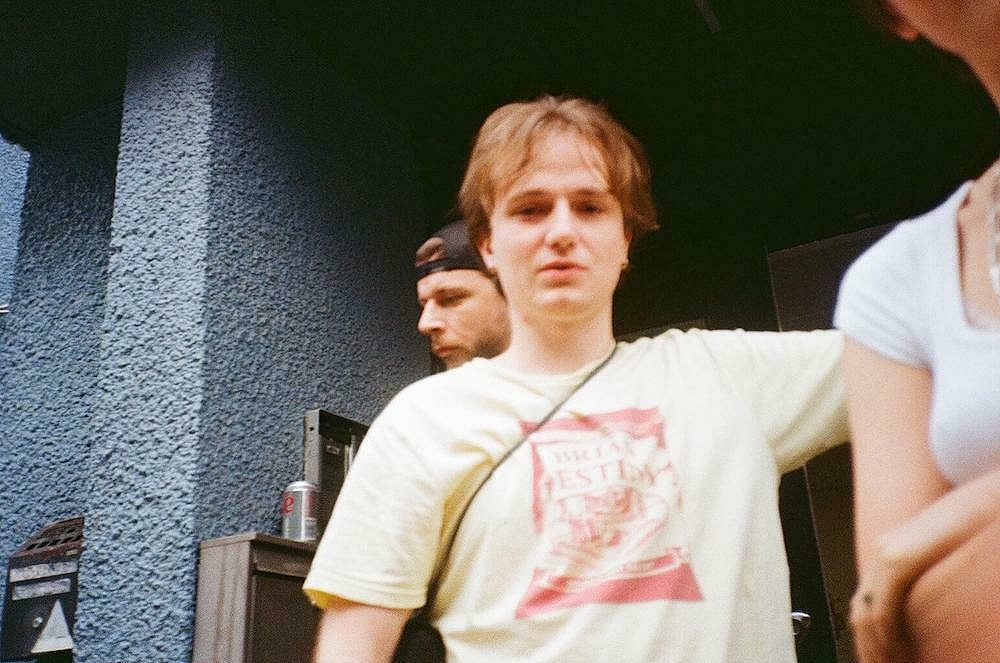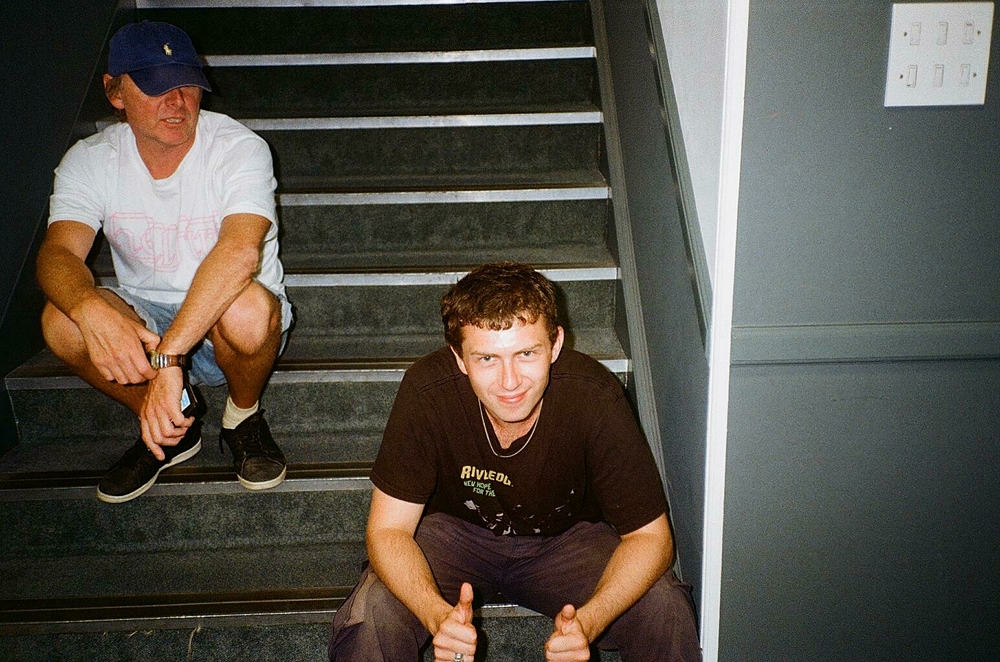 "The ethos of the band is to not be perfect and to expose and celebrate our fragilities."
— Charlie Steen
Through this new approach, each member had input on the others' parts and created a musical togetherness. And, as well as musical innovation, this fresh tactic also naturally fed into the songs' themes. On 'Songs Of Praise', Charlie offered scything social commentary, before 'Drunk Tank Pink' saw him turn his gaze inward and reflect deeply on himself. On the new record, thanks to this new level of collaboration, he found himself singing about his friends.
"It's an album about friendship, which I wanted to do because it's not something you hear much about [in songs] despite being so prominent in everyone's everyday lives," he offers. "I've known Sean [Coyle-Smith, guitarist] for almost 20 years now. Eddie [Green, guitarist] and [Charlie] Forbes [drummer] have known each other for 23 years. It's pretty crazy how much you can still learn about each other.
"When we were doing the first album, we were all 20, and were 22 for the second one. At those times, everyone's in weird places in their lives. It doesn't matter if you're in a fucking band or not – when you're 20, 22 or 24, you're probably going to be in a weird place at one of those times. Everyone feels a lot more comfortable now."
For Charlie, this lyrical outlook came naturally. "Unless you're gonna do a fucking concept album, you're just gonna write about whatever's in your head at that time," he says. The new album was entirely written and recorded within a five month period, and its themes stand as a time capsule of this moment for the frontman. "That's why I feel like it's so concise," he says. "A lot of the lyrics on the album are related to one another because we got it when the feeling was fresh, and captured it right then. I knew what we wanted to achieve, and it all came out in this burst of creativity. It all just happened. We're all very proud of it."
In line with the instinctive and spontaneous ethos running throughout the record, Shame opted to record live for the first time with help from legendary producer Flood (Nick Cave, Nine Inch Nails, Foals), who agreed to work on the album after hearing the work-in-progress songs at a third Almost Seamus gig at MOTH Club. To explain the process, which he calls "pretty fucking challenging" but that ended up defining this era of Shame, the frontman has an analogy. "I used to work in a kitchen, and there was this expression that all the chefs had," he begins. "Everyone in the kitchen learns a little bit of what the other chef is doing, so that if someone goes down, you can finish off the plate."
Through a writing and recording process that's seen the five friends become an even more united force than before, making a record defined by its interconnectedness and celebration of community and mutual support, Shame are a band who've nurtured that ability to finish off the collective plate. "The ethos of the band is to not be perfect and to expose and celebrate our fragilities," he adds - a mantra that has never been stronger than on album three. "All of the reasons why it might not be perfect," the frontman grins, "are the exact reason I like it so much."

'Food For Worms' is out 24th February 2023 via Dead Oceans.
Read More