Talking 'Bout My Generation: Will Butler
Not content with being one sixth of one of this century's most innovative bands, Will Butler can now add 'Harvard graduate' and a second solo album full of curious, questioning brilliance to his CV.
Talking to Will Butler is a bit like trying to have a conversation with a human magpie. Hugely enthusiastic and with a constant giggle on the go ("I have a nervous laugh, so I laugh at more things than I should…"), the 37-year-old has a tendency to veer off down strange tangents, taking your original point but then getting distracted or excited by some other new, shiny train of thought in a different direction.
You can tell he's smart - not just booksmart, but the kind of smart where you can practically see the cogs turning at 100mph. "I love knowledge for its own sake," he professes at one point. "I believe in it to a fault. I think it's worth knowing all this shit, for no other reason than just knowing that it's true." And it's this attitude that's filled the three years since 'Everything Now' - he and his Arcade Fire bandmates' society-skewering fifth LP.
In that time, amid world tours and festival headlines, Will has had two more children - twins - and went to Harvard to study a masters in public policy. He also found time to record 'Generations' - a second solo effort that takes the brilliantly all-over-the-place nature of 2015's 'Policy' and hones it into something that's more pointed, though still clearly fuelled by the same curious mind. Or as he puts it: "The first [album] it's like, 'I'm at the market! There's some eggplants! Oh there's a nice sausage guy! And OK cool I'll get some of those and these!' But then 'Generations' was much more like, 'I've been storing these bones in my freezer for two years and now we're gonna boil this down to make the pure essence of the beast'."
Like most debuts from artists splintering off from their main projects, 'Policy' had been born from accumulating a collection of material that didn't fit with his band. Unlike most, Will had just been nominated for an Oscar (for his soundtrack to Joaquin Phoenix film Her) before its release, "so that was a confidence boost," he notes amiably. Conversely, the essence of 'Generations'' particular beast seems a far more targeted one - one intrinsically linked with the intense political conversations the musician had found himself wrangling with during his recent studies.
"I always want whatever I'm making to emerge out of what I'm living and for it to help me understand how I'm living better, so going to policy school was certainly part of that artistic project as well as the 'what do we fucking do?' project," he explains. "I jokingly say that I was radicalised at Harvard, which is basically true. I was in a mid-career programme, so there were 25-year-old geniuses but also people in their middle age who'd worked in the UN in Pakistan or the government in Mexico. They had this whole perspective of how fucked everything is across the whole globe so it was… educational."
"I jokingly say that I was radicalised at Harvard, which is basically true."
As such, his second brims with a sense of palpable unease for a society that's not only crumbling before our eyes right now, but has been doing so intermittently for decades and centuries. The twinkling, finger-clicking patter of 'Close My Eyes' belies the all-too-timely despair beneath it ("The photograph is new / But I seen that same headline, and I got to dance to keep from crying"), Randy Newman-esque closer 'Fine' digs right back to "George Washington and all his slaves," while 'Not Gonna Die', he explains, was written in direct response to the November 2015 Bataclan shootings.
"All these things hit different people in different ways, but that was so close to home," he says. "It was Christmas after that and I was shopping in Manhattan; I walked into Sephora and it was super crowded and I thought, there's a lot of people in here, where would I go [if something like that happened]? And I got so mad. It fucking worked. You made me scared. I'm not gonna die in Sephora on 5th Avenue but you made me think about it, you fucking pieces of shit.
"Mike Pence was writing about it before he was running for Vice President, like, 'We need to make sure we don't have any immigrants come in because the immigrants can do this to us here'. And it's like, I'm not gonna be killed by a woman fleeing violence in Guatemala!! The terrorists and the people saying 'Be afraid!': what you're doing is working, and I AM afraid, and fuck you."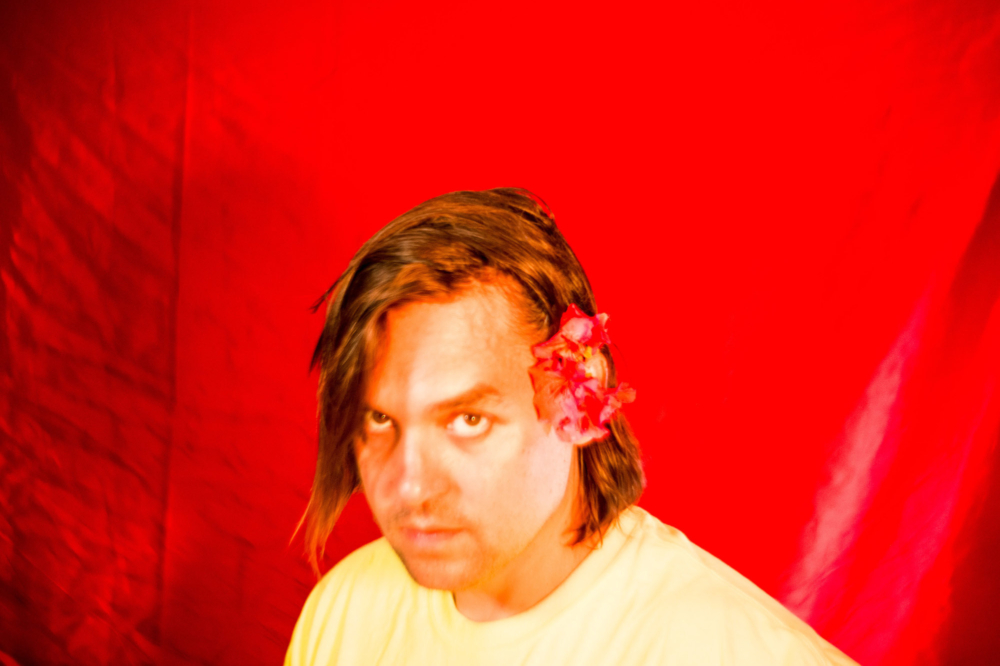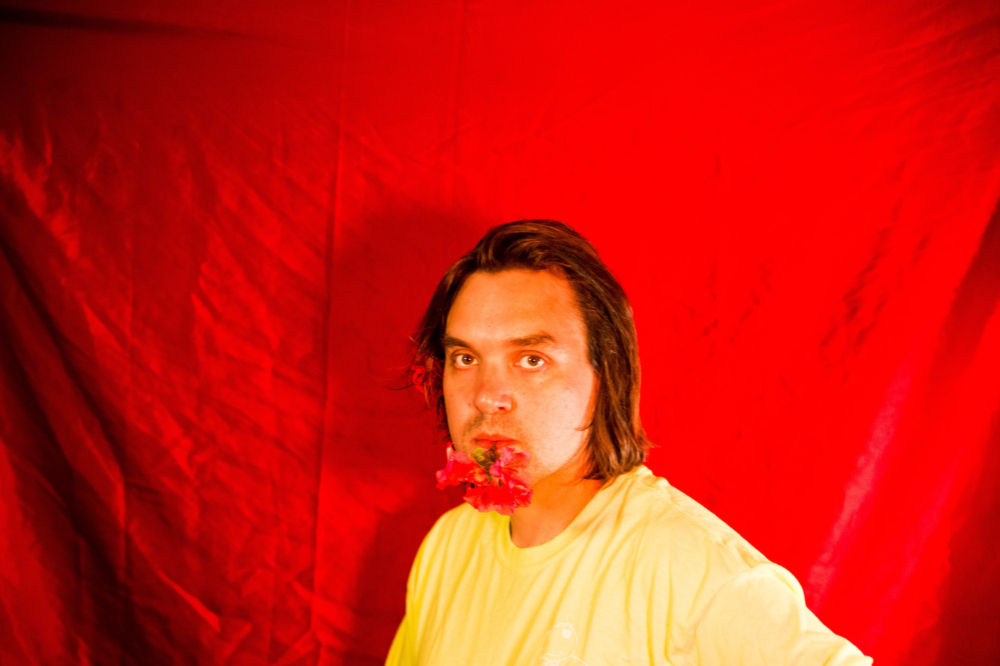 "[The record] is basically like, 'My God, how did we get here?' - that Talking Heads line…"
Butler's Bits
'Generations' is undoubtedly an album rooted in politics and society - this much we know. But it's also a record that digs into the musician's relationship with other parts of the human experience…
Humour
"It's a coping mechanism and it's also a worldview. There's not exactly a cabaret scene in New York but the comedy here is quite musical and there's a lot of comedians that interact with people in interesting ways. They're a bit younger than me - I'm the oldest millennial - but there's something in that spirit that feels relevant."
Religion
"I grew up Mormon and I'm still ethnically Mormon. It's like The Smiths song, 'Meet Me At The Cemetery Gates' - 'Keats and Yeats are on your side, and Wilde is on mine', you lose, haha. I'm sure Yeats is such a fucking asshole but that's my heritage. The classic lineage of the Western canon is how I grew up."
Adulthood
"I have three kids now, and it doesn't make me worry about the future so much as it's made me learn so much about humanity watching them - watching how it all goes into the 'this is what humans are' mill. On 'Policy', the protagonists are a motley crew of rag-tag whatevers, whereas this is much more a coming of age novel - not like a teenager becoming an adult, but an adult becoming a worse adult…"
Perhaps most interestingly, however, 'Generations' doesn't just point the finger outwards, it also poses questions of the singer's own inherent part in it all. "A big chunk of this record is asking: What's my place in American history? What's my place in America's present?" he explained in a previous statement about the album. "Both in general, but also extremely particularly: me as Will Butler, rich person, white person, Mormon, Yankee, parent, musician. What do I do? What can I do?"
"It's basically like, 'My God, how did we get here?' - that Talking Heads line," he continues now. "The record is at times literally a conversation with people arguing back and forth, and there's a lot of questions raised and the answers aren't answers - you just end the conversation in a different spot. There's something to that process of discussing and coming to some sort of revelation only to find out what's lacking there, and then you move onto the next conversation and find out what's lacking there. I was pleased that the material felt cyclical and of a piece, and you feel like you're in a different spot than you were at the beginning."
Because yes, his latest might not provide all the answers - "This is a musical work and I don't know what the end notes are," he admits - but 'Generations' does emphasise the importance of asking the questions and having the conversations, both with the world and with yourself. And if you can have them over an album of musically explorative, rich and often perversely funny new offerings? All the better.
Next, he'll return to the fold to begin work on Arcade Fire's sixth opus. Writing for that had originally started in New Orleans before the pandemic hit, but the band "don't have the file management down to really do it at a distance," he chuckles. "Win and Régine are always demoing and working, and I've done a little. We always work on a record for about a year and a half and we're not off that pace yet, we're still weirdly on track…"
You can bet by the time that record lands, he'll have chalked up a handful of other accomplishments to his name, too; lord only knows the political battleground of the coming weeks will give him enough food for thought. And in the inquisitive mind of Will Butler, thought and curiosity are clearly the most nourishing tools of all. "You can write a love song that's super true, but can you write a history song that also is? And if it comes out right and there's some value in it, then what does that mean?" he muses. "It's about just trying different angles to express something true."
'Generations' is out now via Merge.
Read More