Album Review
Arcade Fire - Everything Now
4 Stars
Some of their most sky-reaching moments yet.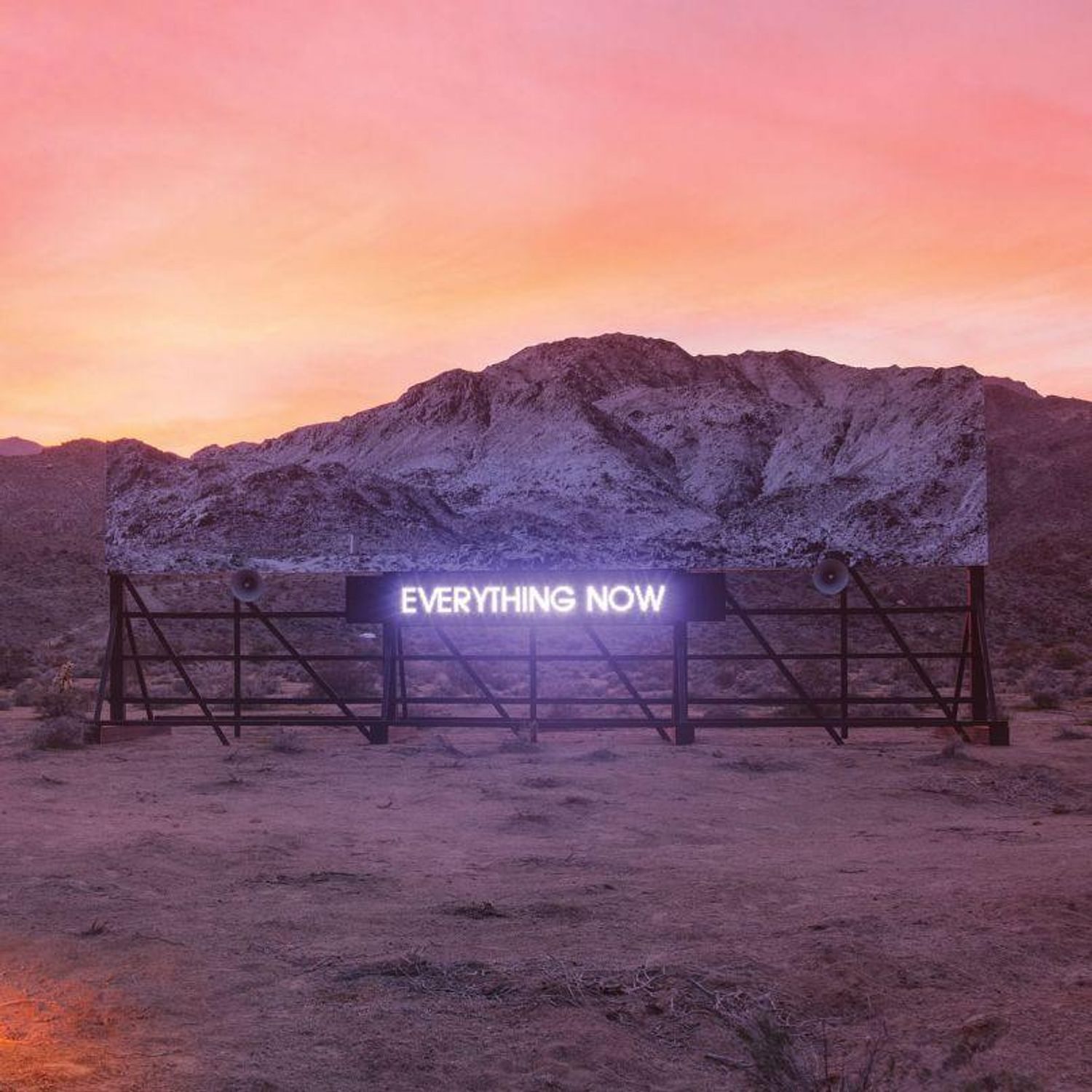 Arcade Fire's fourth album, 2013's 'Reflektor', saw the Canadians truly push the boundaries of their band for the first time. The James Murphy-produced epic of world-weary disco gave them a whole new lease of life. This time around, with follow-up 'Everything Now', they've taken the reinvention even further.
The album's title track and first single opens with an Abba-lite piano riff while Win Butler muses on a culture of instant gratification. The song is an earworm, though, soon becoming irresistible. 'Signs Of Life' is similarly instant, incorporating pals LCD Soundsystem's propulsive dance punk into a repetitive lyric that reads like a brilliantly apocalyptic nursery rhyme.
There are some polarising moments on 'Everything Now' mind: the mid-section of 'Infinite Content' and, ahem, 'Infinite_Content', pair a punky thrash repeating the lyrics "infinite content / we're infinitely content" with a country-tinged crawl with the very same lyrics. Though top-notch, 'Creature Comfort' also harbours some potentially suspect lyrics. "Don't doubt my sincerity," Win yelps towards the end of the song, and there are times across the album where you just have to.
The band are no less self-aware amongst all this. In the same track he sings: "Assisted suicide, she dreams about dying all the time / She told me she came so close, filled up the bathtub and put on our first record," a typically wry nod back to his band's death-obsessed debut 'Funeral'.
Despite its complex and – arguably - self-indulgent concept, 'Everything Now' isn't short on hooks - there's bucketloads. 'Put Your Money On Me' is a late highlight, with Abba comparisons cropping up once again in the gorgeous harmonies repeating the track's title. 'Electric Blue' is also a sugary gem, Régine Chassagne taking the vocal reins for the first time here with brilliant, spiky results.
When 'Everything Now' clicks, it's magical, the band as cohesive and dynamic as ever. When pockets of the record feel more like an inside joke that could take time to cotton onto, there's a sense that Arcade Fire's urgent desire for, well, everything now, could be a leap too far. Their ambition is never in doubt though, and 'Everything Now' brings some of their most sky-reaching moments yet.