Neu Here's… The Orielles!
Having met at a party as kids, The Orielles have been collectively accumulating a treasure trove of influences ever since. Now, they're ready to show them to the world…
Halifax is not somewhere known for its musical activity. "People would take the piss out of me for being in a band before they'd listened to anything we'd put out," recalls Orielles guitarist Henry Carlyle Wade. "We were the outsiders," agrees drummer Sidonie Hand-Halford. "We were rebelling, but not against our parents - against Halifax."
Finding instant kindred spirits within the creative dearth of their home town, Henry first met Sid and her vocalist/bassist sister Esme at a family party when all three were yet to hit their teens. They formed a band that day and haven't looked back.
Sid and Esme's musical education began early with a father who played in bands "around the '90s Manchester scene"; the trio's first practise was spent learning The Undertones' 'Teenage Kicks', and the group have only entrenched themselves further into the alt underground since. "Over the last few years more than ever I've just got into older music," explains Esme, before Henry shrugs: "Most modern music just doesn't really interest us."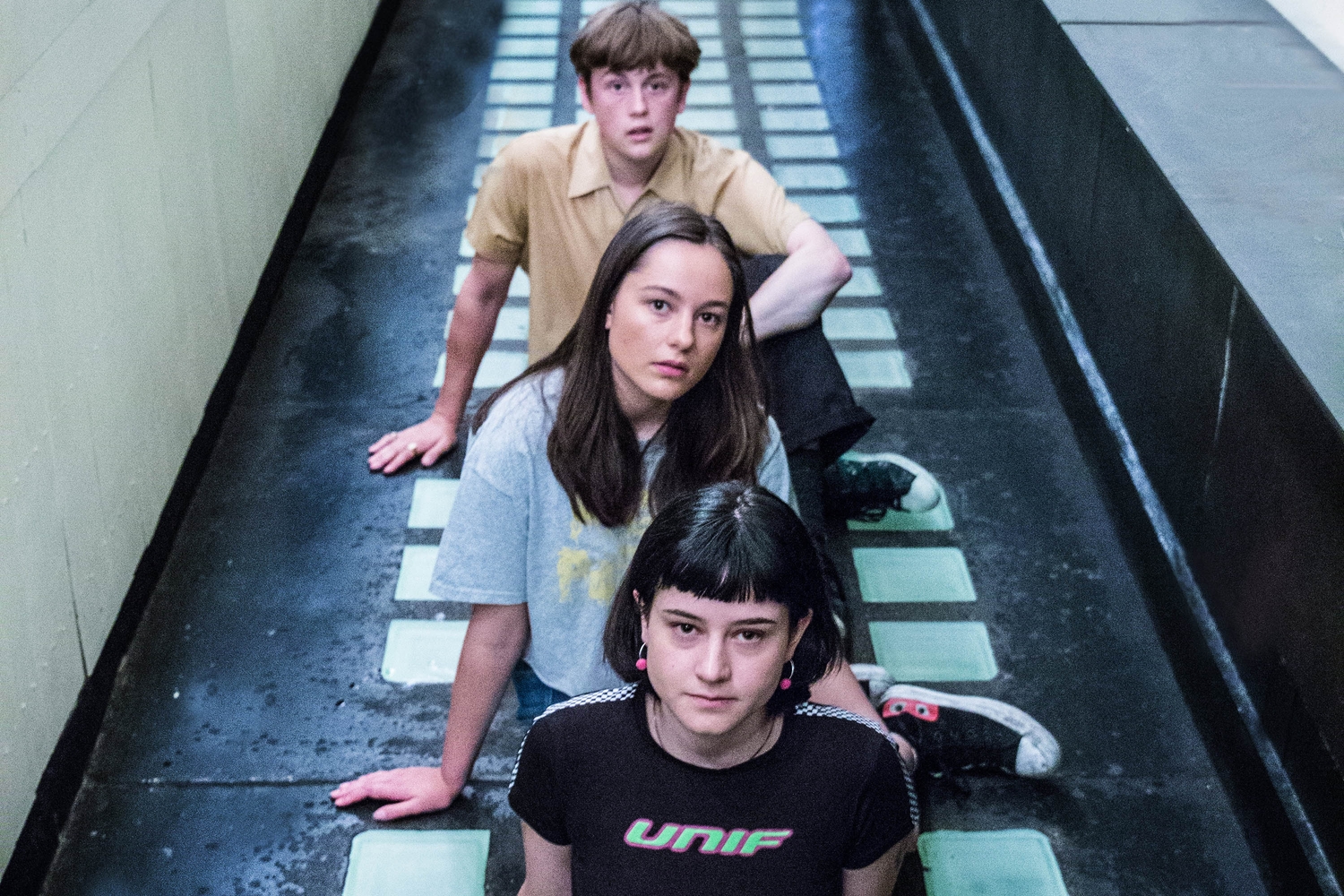 "We were rebelling, but not against our parents - against Halifax."
— Sidonie Hand-Halford
It's the kind of anti-establishment theory that many groups of their age (all are still 21 and under) may tout, but it's something The Orielles clearly embody. Citing everything from Talking Heads to '70s Cuban music to cult US garage-rock label Burger Records as influences, the trio are unashamed musical hoarders, mining the past for inspiration and knowledge. "A lot of the bands in the '70s and '80s were politically fuelled and that's what we like," adds Sid. "We don't want to be a band that talks about politics in a really obvious way because that's been done, but it is starting to feature in the music more."
Their eclectic foraging seems to be working out just fine. Having recently signed to Heavenly, their first two singles for the label – C86-style jangler 'I Only Bought It For The Bottle' and sprawling, eight-minute calling card 'Sugar Tastes Like Salt' – are the product of a youth spent crate-digging and meticulously learning their craft while their peers were out "at the gym and getting leathered".
"We'd seen bands from the area come and go, but we'd never seen anyone actually [do anything with it]," says Sid. The Orielles, you sense, are going to easily buck that tradition.
Photos: Louise Mason / DIY
Taken from the August 2017 issue of DIY, out now. Subscribe below.
Read More
Featuring King Gizzard & The Lizard Wizard, IDLES, Tkay Maidza, Sleater-Kinney and more.