News
Foals, Wolf Alice, The Vaccines and more announce 'Songs For The National Health Service'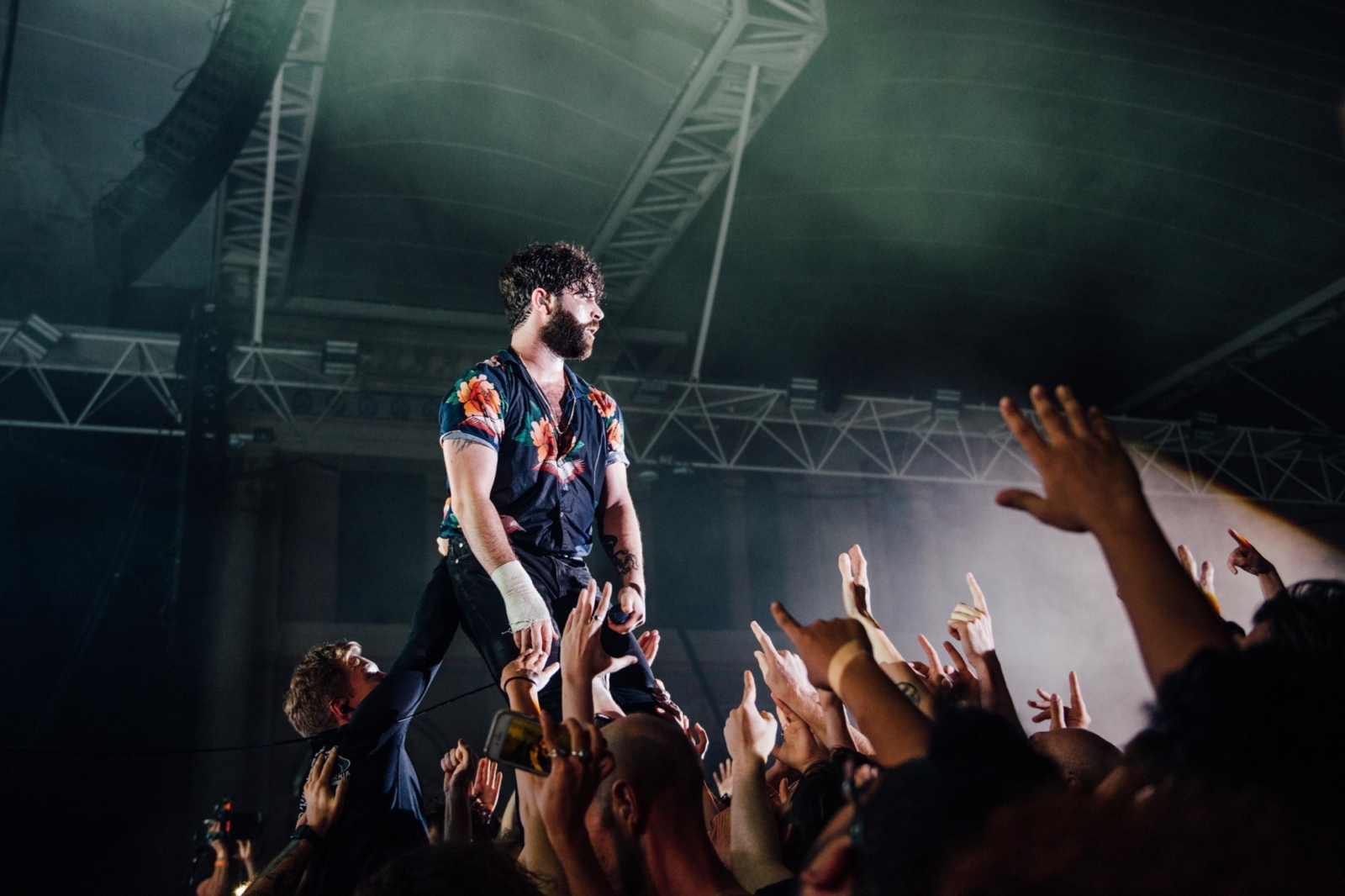 Photo: Patrick Gunning
All proceeds from the one-off vinyl are going to funding specialist, reusable PPE equipment for NHS key workers.
With the COVID-19 pandemic still ongoing, all of your indie faves have teamed up to release a one-off compilation album of exclusive, unreleased tracks, with all proceeds funding specialist PPE for hospitals and NHS key workers.
Featuring Foals, Wolf Alice, Baxter Dury, The Vaccines, The Big Moon, The Wombats, Sports Team, The Magic Gang, Spector, Swim Deep, The Orielles, Nilüfer Yanya, Alfie Templeman, Oscar Lang, Pixx and Jessica Winter, the album is a special mix of covers, remixes, live tracks and demos, with many never heard before.
"'Songs For The National Health Service' is working in partnership with Dr. Natalie Watson at University Hospital Lewisham, as she launches the Hoods for Heroes campaign," a statement reads. "Our initial target of £30,000 will provide enough 'PAPR' (powered air purifying respirators) to help fully stock Lewisham Greenwich NHS Trust (site of the UK's first confirmed Covid-19 patient), Mid Yorkshire NHS Trust and University Hospital Crosshouse, Scotland. All money raised beyond that will provide equipment for further hospitals and regions based on need, not only helping safely treat victims of Covid-19, but enabling NHS teams to restart time-critical head and neck cancer surgery."
The album is available to pre-order here, with all proceeds going here.
See the full track list (order TBC) below.
'Songs For The National Health Service' Tracklisting
1. Foals – White Onions (Live from Alexandra Palace)
2. The Vaccines – Internet Disco (Feat. Agent Emotion)
3. The Big Moon – Big (Demo)
4. Wolf Alice – Another Girl, Another Planet
5. Baxter Dury – So Much (Demo)
6. Swim Deep – Lexington Slowdown
7. Nilüfer Yanya – Baby Blu (Giles Peterson Remix)
8. The Orielles – Bobbi's Second World (Demo)
9. The Magic Gang – Club Tropicana
10. Spector – Extra Life
11. Sports Team – Itchicoo Park
12. Alfie Templeman – Growing Up
13. Pixx and Jessica Winter – Summer Wine
14. The Wombats – Turn (Acoustic)
15. Oscar Lang – Always In My Head
Read More