Festivals Baxter Dury, Sleaford Mods and Fat White Family shake up the scenery at South Facing's first weekend
The month-long new Crystal Palace festival is a fresh gem in London's summer calendar.
There are few sights likely to toll the metaphorical bell of lockdown ending more vigorously than that of a soggy Lias Saoudi, disrobing to his pants in front of a cheering crowd.

Wading into the moat that separates South Facing's temporary stage from a barrier of happy punters (the lovingly-nicknamed 'Rusty Laptop' structure that famously housed gigs from the likes of Bob Marley back in the day will not be restored back to full usable health until next year, meaning a stand-in has been erected across the bulk of the lake), the odds of the Fat White Family singer being the first in the pool were, let's face it, not worth the return.

However, though watching Saoudi writhing and contorting in his kecks is par for the course at a Fat Whites show - this is a band who recently re-pressed their debut on a special dick-ture disc (a picture disc covered in penises) - there's something extra amusing about seeing the whole delightfully grotty spectacle in these particular surrounds. Kicking off the month-long series of events that comprise London's newest inner city summer day festivals, Crystal Palace Park is home to misshapen dinosaur statues, a jolly boating lake and, now, a group of saxophone-parping miscreants dredging up the sleazy kicks of 'Touch The Leather' and an 'orrible, sprawling 'I Am Mark E Smith'.

Earlier in the afternoon, The Orielles - one of a clutch of Heavenly Records bands at this label-curated day - make for a slightly more restrained yet satisfying spectacle, their crate-digging musical splicing unfurling over cuts from last year's 'Disco Volador' and beyond. But if there's one man that's evidently missed the thrill of the stage more than anyone, it's Baxter Dury.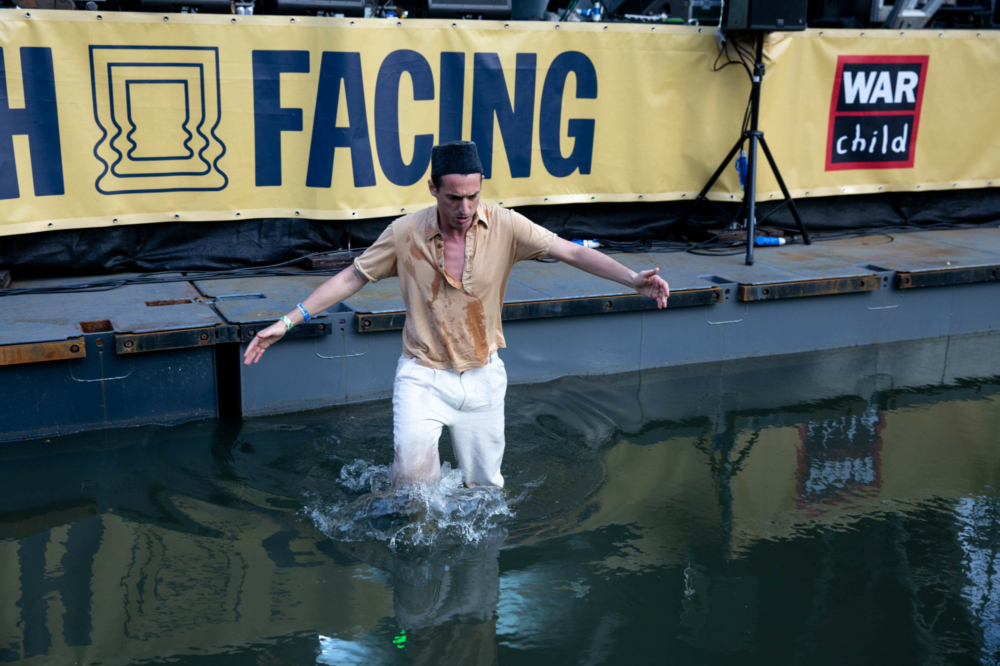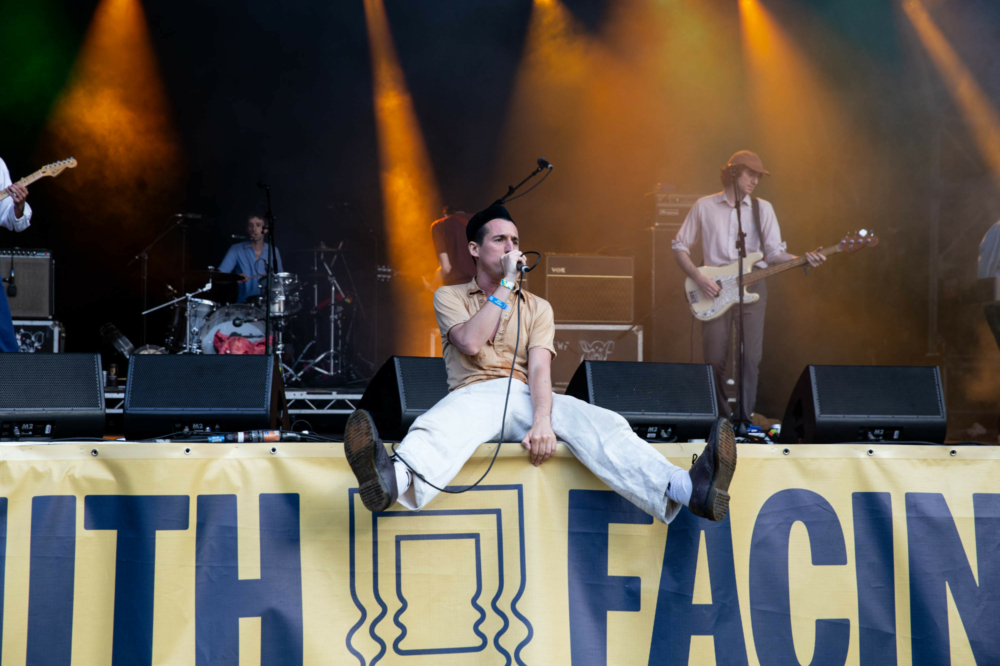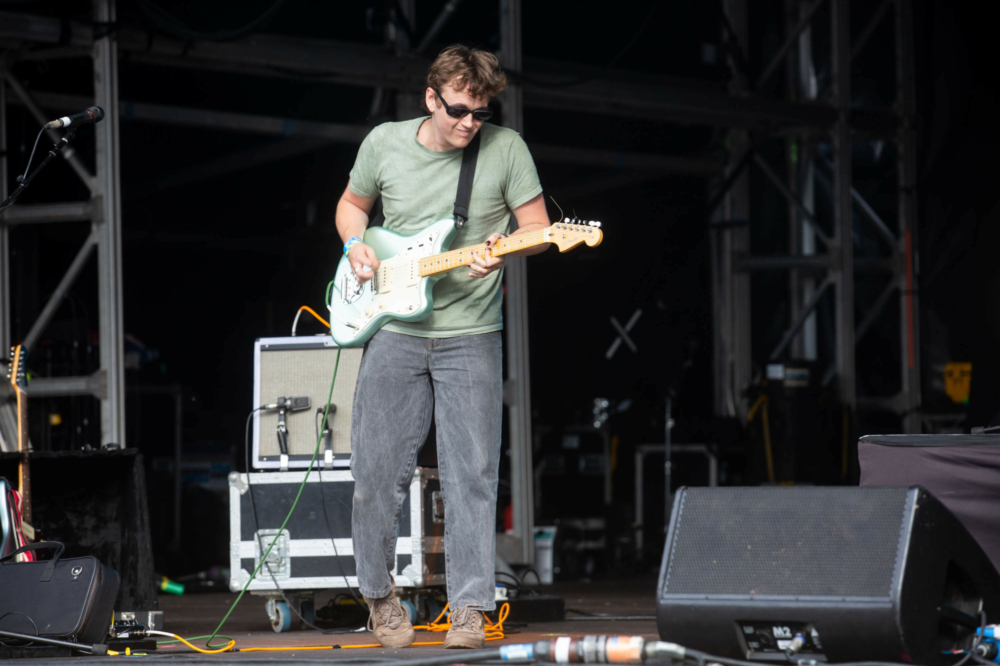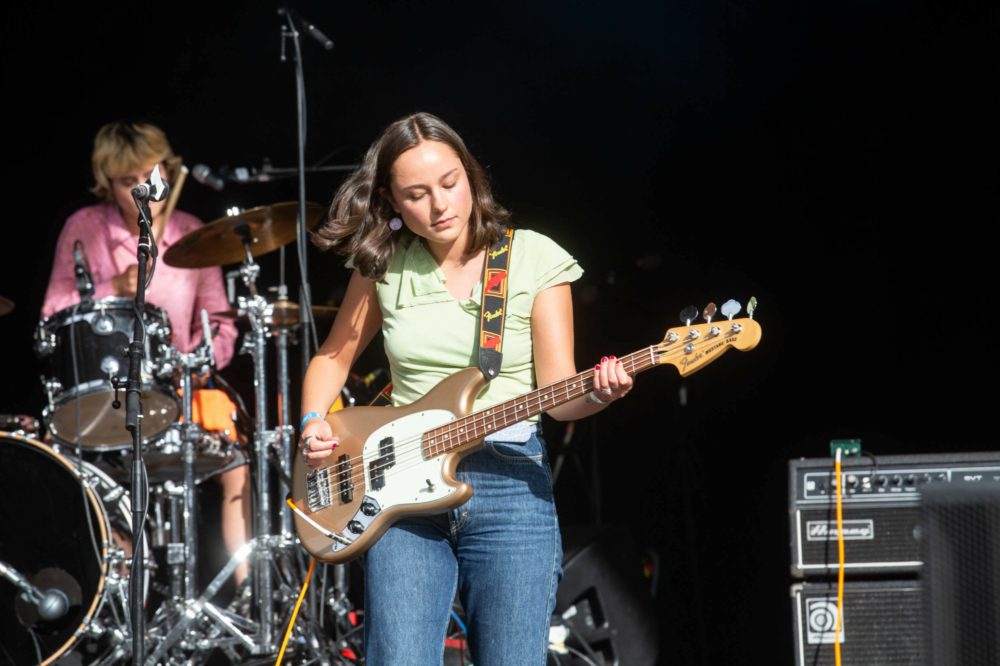 For someone who musically revels in the more sordid aspects of life, largely favouring creeping mid-tempos over anything too sonically in-your-face, Baxter is a glorious, loveable show off of the highest degree. It might not be evident in the juddering menace of 'I'm Not Your Dog' or the mildly chaotic 'Letterbomb', but it's certainly present during 'Miami''s most-celebrated lines (picture a crowd of people all shouting "I'm the sausage man"…) and by the time he re-emerges inexplicably dressed as Batman, parading the stage and posing like a praying mantis, resistance is futile.

It sets a somewhat unlikely tone for tonight's headliners; more likely to bark a diatribe about Fathers for Justice than don the cape of their infamous favoured superhero, Sleaford Mods don't really go in for anything akin to theatrics. Theirs is a purposefully minimal set up - Jason Williamson ranting; Andrew Fearn manning a laptop - that shouldn't really work at the top of a festival bill. And yet 5,000 people gathering in Crystal Palace Park's belly clearly disagree.

Maybe it's because the Mods' relentless dissatisfaction is a sentiment that's proven rife over the last 18 months; maybe, conversely, it's because even the angriest headliners in the country still feel fucking joyous after so long out of the field. But either way, closing out South Facing's opening Saturday as it revs up for an August full of big-hitters, it works.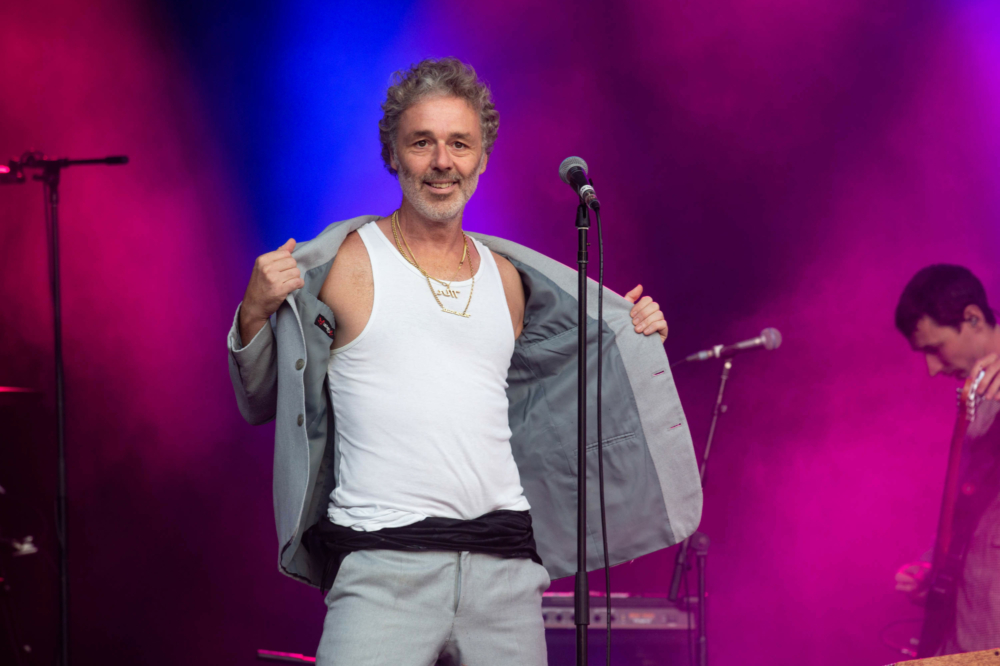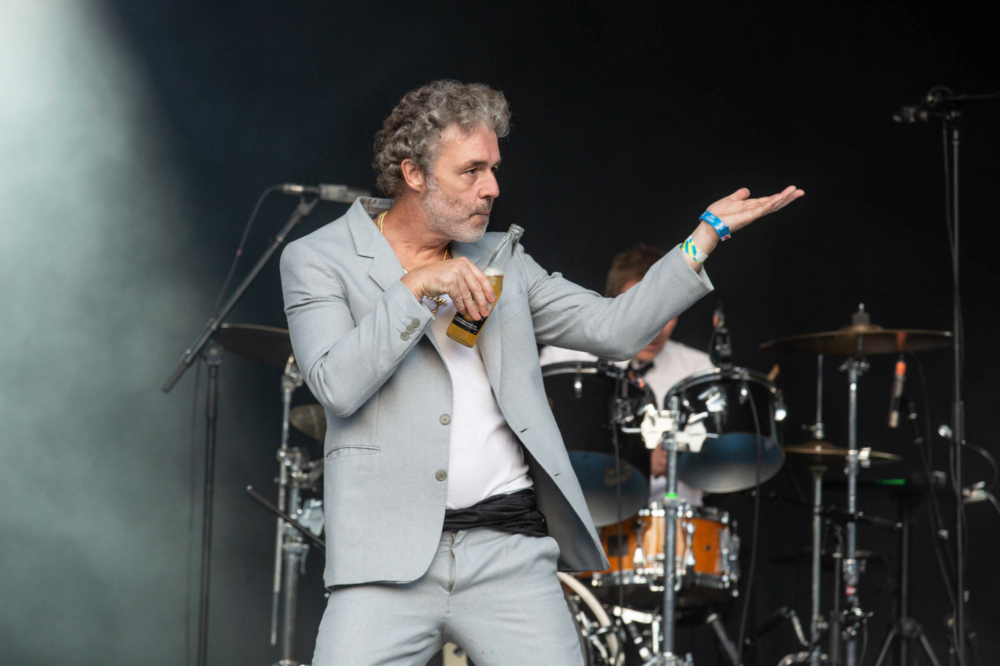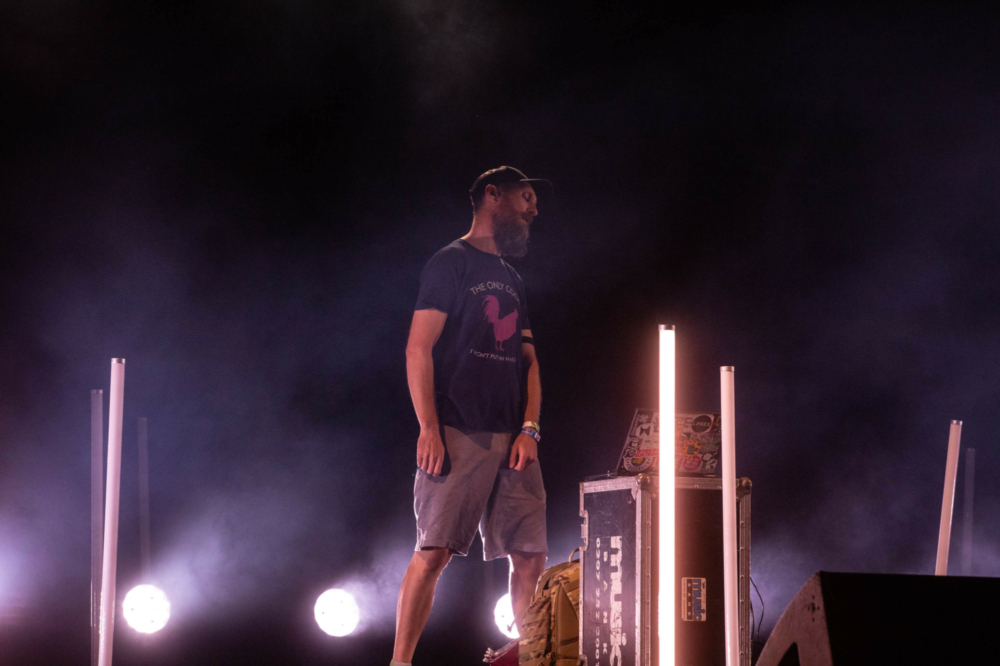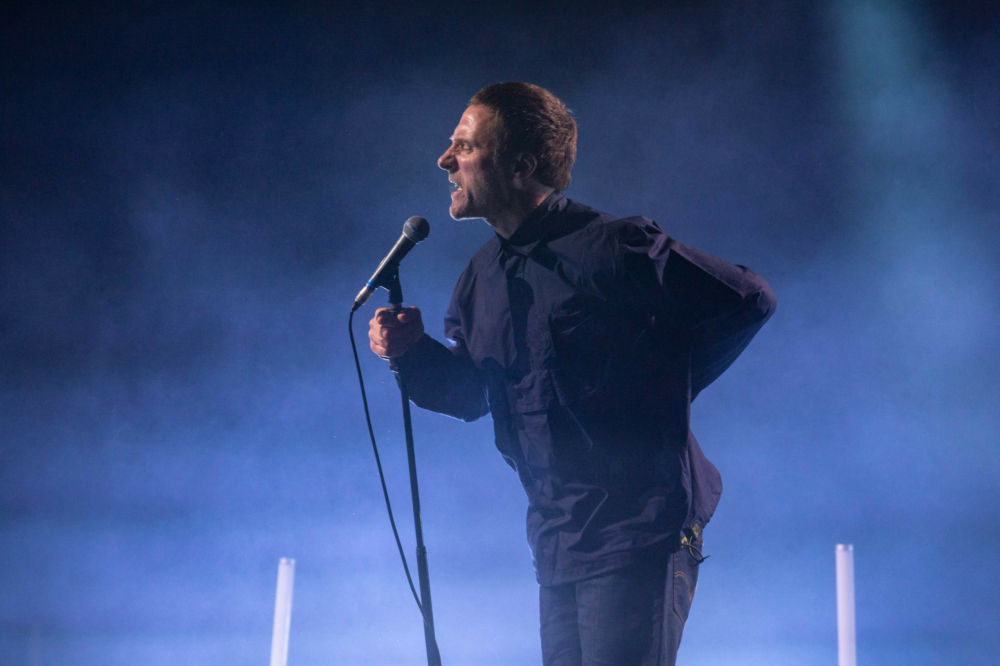 Get your copy of the latest issue
Read More