Interview The Weird & Wonderful World of Tkay Maidza
With the advent of new EP 'Last Year Was Weird Vol.2', the Australian rapper is learning to invest in every part of herself.
Had all gone as originally planned, Tkay Maidza would have been an international tennis star right now. A child prodigy, she competed at state level in the same age group as current women's world number one Ash Barty. In fact, tennis is the reason the Zimbabwe-born, Australia-raised rapper/singer lives in Adelaide now, having relocated with her family from the small mining town of Whyalla nine years ago to improve her access to the big competitions.
When her enthusiasm for the sport waned in her mid-teens, she dived headlong into rap instead, applying the same discipline to her bars as she had her backhand, spending hours perfecting her flow by freestyling over Kanye West beats. Her debut single 'Brontosaurus' dropped scarcely a year later, winning the then-16-year-old favourable comparisons to M.I.A. and Azealia Banks, and sending her down a dance-pop path that would ultimately culminate with her 2017 eponymous debut.
Despite turning in an impressively cohesive collection of high energy hits-in-waiting on that record, back then she worried that she hadn't found her signature sound. Three years, two mixtapes and one brand new record deal later, the 23-year-old doesn't seem any closer to settling on any one particular musical style, but perhaps that's become the whole point of the project?
"I think that's what my strength is," she agrees today, speaking over Zoom from her Adelaide apartment. "I've come to the conclusion that what makes me unique is that I like to move around and be versatile." That flexibility is abundantly clear listening to 'Last Year Was Weird Vol. 2' - the second of three releases under the 'LYWW' banner, and her first for revered indie label 4AD.
"I'm not trying to be an American rapper, I'm just trying to carve my own lane."
Drawing on an impeccable set of influences including Outkast, Janelle Monáe, Janet Jackson and Kaytranada, one moment she can be found exploring soulful funk with Kari Faux ('Don't Call Me'), and the next she's trading bars with JPEGMAFIA over twisted trap beats ('Shook'). Tkay herself describes this latest installment as "a turbo version" of the first EP, which was more introspective in its outlook but drew from a similarly vast pool of musical inspirations, including gospel and reggae.
Yet though she's purposely vague about the circumstances surrounding her debut album today, there's definitely a sense that the whole 'Last Year Was Weird' project was born out of a frustration with her previous industry experiences. "Back then, I was more leaning towards dance-pop and whilst I like that, it's not what I listen to daily or what I draw inspiration from," she explains diplomatically. "So though what I'm doing now is still eclectic, I feel like the core of it is more true to who I am. It's more soulful, and if it's rap it's really hard-hitting, and if I want to do a pop song, it still has elements that I have more say in."
In an attempt to reclaim her creative autonomy, Tkay parted ways with her US label and several members of her team following the release of that first LP - an intensely trying period that ultimately inspired the title of this new series of releases, written with LA-based producer Dan Farber. "I just put a magnifying glass on everything," she sighs, recalling the period. "And that was really stressful for me because then a lot of things started to unravel… It just felt like it was totally out of my control, and I was really upset and, basically, depressed."
Though entirely inspired by personal circumstances, the title accurately reflects the political and social unease in the world too, and arguably becomes more prescient with each passing year. This coincidence isn't lost on Tkay, who fully intends to channel wider global events and issues into its final instalment. "I've never really been an overly outspoken person politically, and I think that's just from being really sheltered. But I think now, if you don't know what's happening in the world you're being ignorant," she nods. "And [with the next EP] there definitely will be moments of me addressing how 2020 has made me feel, because for me it's brought up a lot of repressed trauma."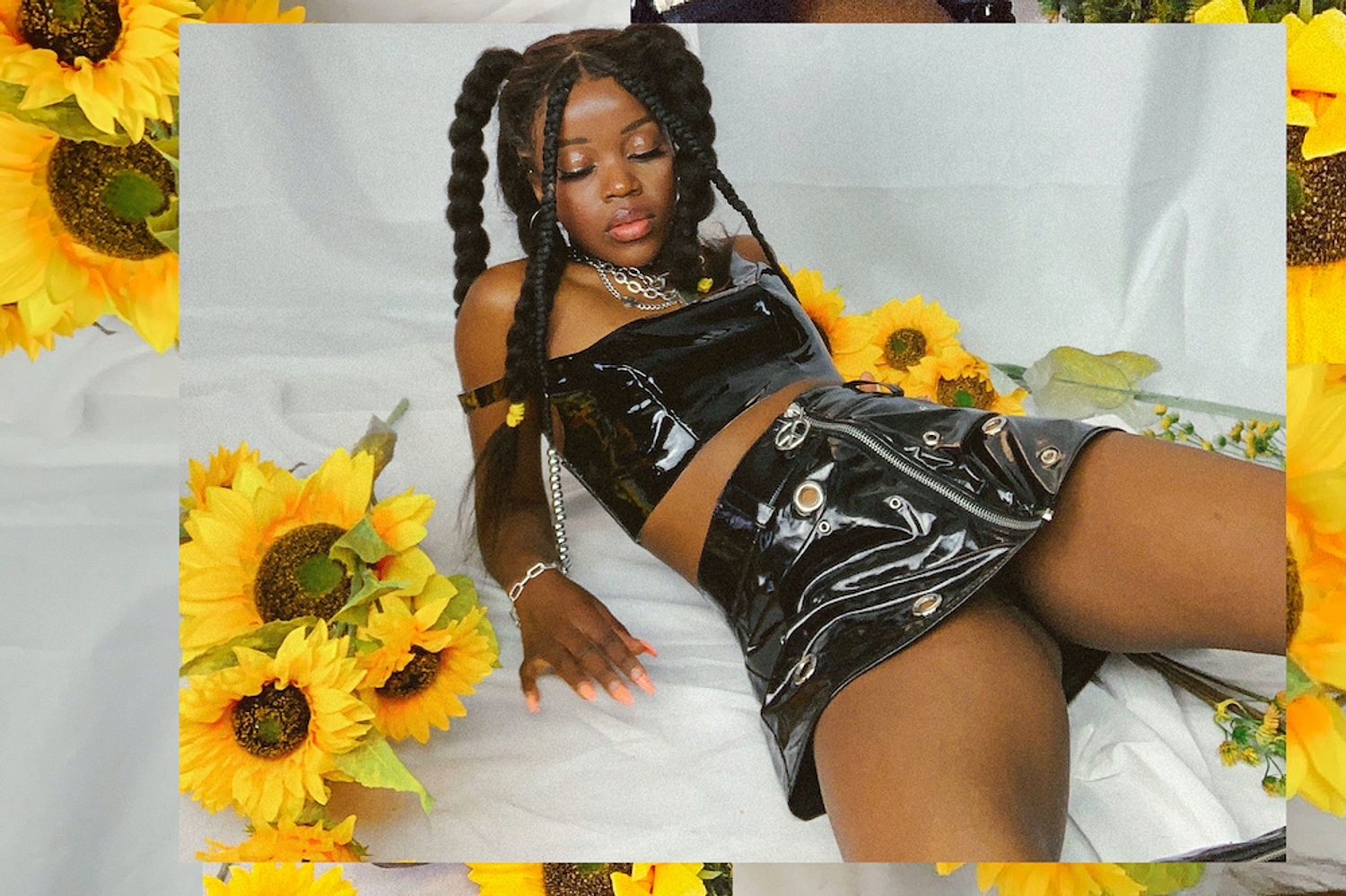 "I think now, if you don't know what's happening in the world, you're being ignorant."
Like millions all over the world, the recent Black Lives Matter protests have prompted Tkay to publicly confront her own experiences of racism. In a hugely brave Instagram post shared in early June, she detailed a horrific experience at US immigration while en route to her first SXSW, resulting in an invasive strip search. She was just 19 at the time.
"I didn't really tell people [then]," she recalls today of the aftermath. "I was just so focused on writing the next song, playing the next show, and building my profile that I almost brushed these events off. I was going along with things like it was normal, but racism is definitely not normal. It's not OK.
"In Australia there are much fewer [people of colour], and I think a lot of us - especially the ones of us that have been here since the early 2000s - we've learned to water ourselves down and blend in, just so we don't make other people feel uncomfortable. But my tolerance is so low now. I'm happy to call people out if I feel like what they say is ignorant or racist or an uneducated point of view.
"I can definitely relate to the American experience too, because I spend so much time there. Like, there have definitely been times when a policeman has come up to me and I didn't feel safe. And when you think about the Breonna Taylor and George Floyd stories you think, 'What if that was me?' But I feel like people just need to open their eyes, because it's not about whether you can relate to it or not: people are literally dying."
This determination to use her platform for good adds even more urgency to Tkay's quest to break out far beyond the Australian hip hop scene, where she currently sits apart from both a glut of young battle rappers and the old school sounds of established stars Hilltop Hoods. Unsurprisingly, conquering the US is the ultimate goal, but even armed with an EP of weapons-grade bangers, she's under no illusion that it's going to be an easy task.
"I think a lot of Americans only want to hear stories from other Americans, so being from Australia you have to convince them that what you have to say is worth listening to," she says. "But I think it's doable. And I think what I and a lot of other Australians can do is just offer a different perspective on hip hop. I'm not trying to be an American rapper, I'm just trying to carve my own lane. And that's what's so exciting."
'Last Year Was Weird Vol. 2' is out now via 4AD.
Read More
Popular right now
Featuring James Blake, Romy, Marika Hackman, yeule and more.