Album Review
Tkay Maidza - Sweet Justice
4 Stars
A crowning achievement.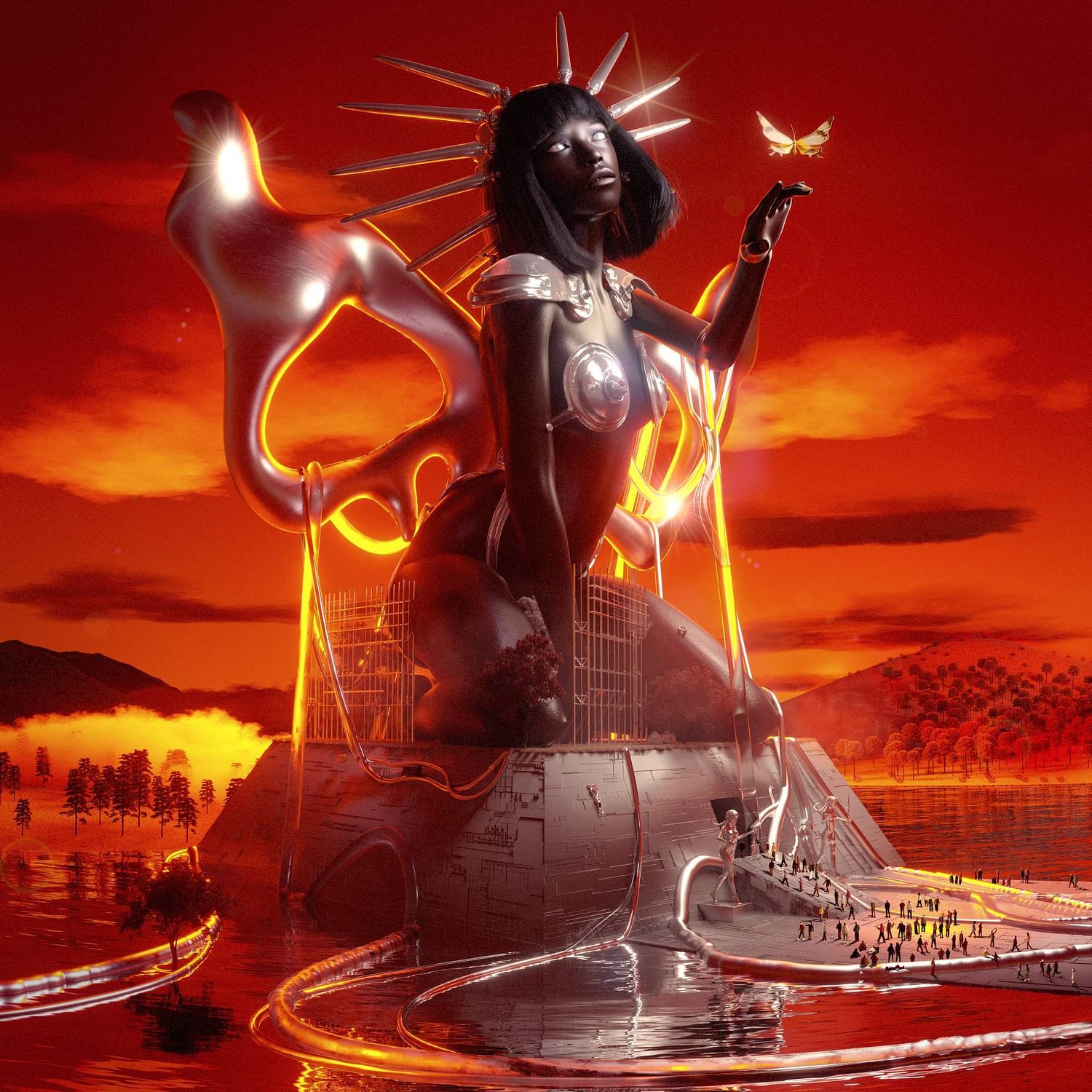 An auteur of nearly everything, glued to no particular genre, Tkay Maidza's acclaimed 'Last Year Was Weird' trilogy of EPs set a high bar for genre-crossing grit and innovation. Her latest follows similarly: second record 'Sweet Justice' pulverises tropes over a cacophony of heavy, unrelenting sound, all while a slick narrative of coming into power manifests between. This self-described break-up album - in which Tkay dumps deadbeats, self-doubt and a warped sense of self - traverses insatiable, earthy, metallic R&B and industrial pop until the Aussie artist stands monolithic, and the rapturous party that beats at the heart of 'Sweet Justice' is irresistible. At its most hellish, alluringly infernal chants backdrop the outro of 'WUACV', and at its most utopian, it's sun-kissed and syrupy (see 'WASP').
Tkay's not alone, too: funk connoisseur Kaytranada commands a crowd on 'Ghost!'; gratifying highlight 'Out of Luck (ft. Lolo Zouaï and Amber Mark)' intertwines three multifaceted artists as they burgeon into power over torn-apart synths, while the bombastic 'Free Throws' is undeniably indebted to the untethered experimental rap of Tierra Whack. If the intention of 'Sweet Justice' is personal and sonic catharsis, then Tkay stands arm-in-arm with her fellow innovators to ignite armageddon. Amid an existing height of musical Afrofuturism, 'Sweet Justice' is a crowning achievement - an assertion of self through distinct and precise perspective at the apex of a movement.
Read More
Popular right now
Featuring King Gizzard & The Lizard Wizard, IDLES, Tkay Maidza, Sleater-Kinney and more.