Relocating to the other side of the world and fighting to find her feet - and herself - again, Tkay Maidza's second album is the definition of 'Sweet Justice'.
When Tkay Maidza first started work on her sonically-rich second studio album 'Sweet Justice', she had plans to create something else entirely. "I don't think the outcome of it was what I intended at the beginning," the Zimbabwe-born, Australia-raised, LA-based artist reflects. "I feel like what I hoped to make, and what I did make, were completely different."

Initially, she recalls, the album was meant to be more rap-focused. "But I had this whole ego battle where half of me was like, 'You're not really a rapper; just do this, because you're better at singing'," she reveals. "Circumstantially I was doing a lot of sessions with a lot of new people, and I tend to sing more if I'm not comfortable, and so that's why it is the way it is," she shrugs, before adding: "But I'm totally fine with it, because I really love the songs."
As well she should. Regardless of her initial intent, the multi-hyphenate's latest release is a triumph; a phenomenal, genre-splicing record, stuffed full of far-spanning ideas and impressive lyricism. "It's generally a stream of consciousness, through me finding my feet and realising who I am when I moved to LA," she says, calling in from her still-newish American home. "It's almost like a breakup album, but [breaking up] with the aspects of people I once knew and who I thought I was - that kind of perspective."
Tkay has been sharing her music for over a decade, dropping her debut single - the brilliantly bratty, dubstep-inflected 'Brontosaurus' - back in 2013. Since then, there's been a steady stream of releases including debut album 'Tkay' in 2016, but it was with her more recent trio of 'Last Year Was Weird' mixtapes that she truly honed her distinct sound. Bringing together influences from dance and electronic music alongside core inspirations such as Janet Jackson and Missy Elliott, 'Sweet Justice' arrives as a natural continuation; one that sees Tkay "building on [her] last three EPs" rather than rewriting her musical rulebook.
The biggest change, instead, was happening around her. Having moved to Los Angeles in 2021 after beginning work on the record, she describes the shift as "going through a lot of life transitions, that then made me realise exactly what I was supposed to do". A place that opened up her creative world as she "had more access to things I wouldn't have otherwise in Australia", living in the City of Angels nonetheless still proved a mixed bag. "It was definitely like a fairytale," she nods, "but then it's also just like, weird and grim. So it's kind of a double-edged sword…"
Those rougher edges soon began to manifest themselves in what Tkay was writing, or - suffering from a bout of creative block - not writing. She admits that, in those initial 12 months of living there, she "didn't really like anything [she made]". "I'm talking about the same subjects [as on the finished 'Sweet Justice'], but the perspective I was writing from was, 'Why is this happening to me? Everything's dark and sad'," she notes.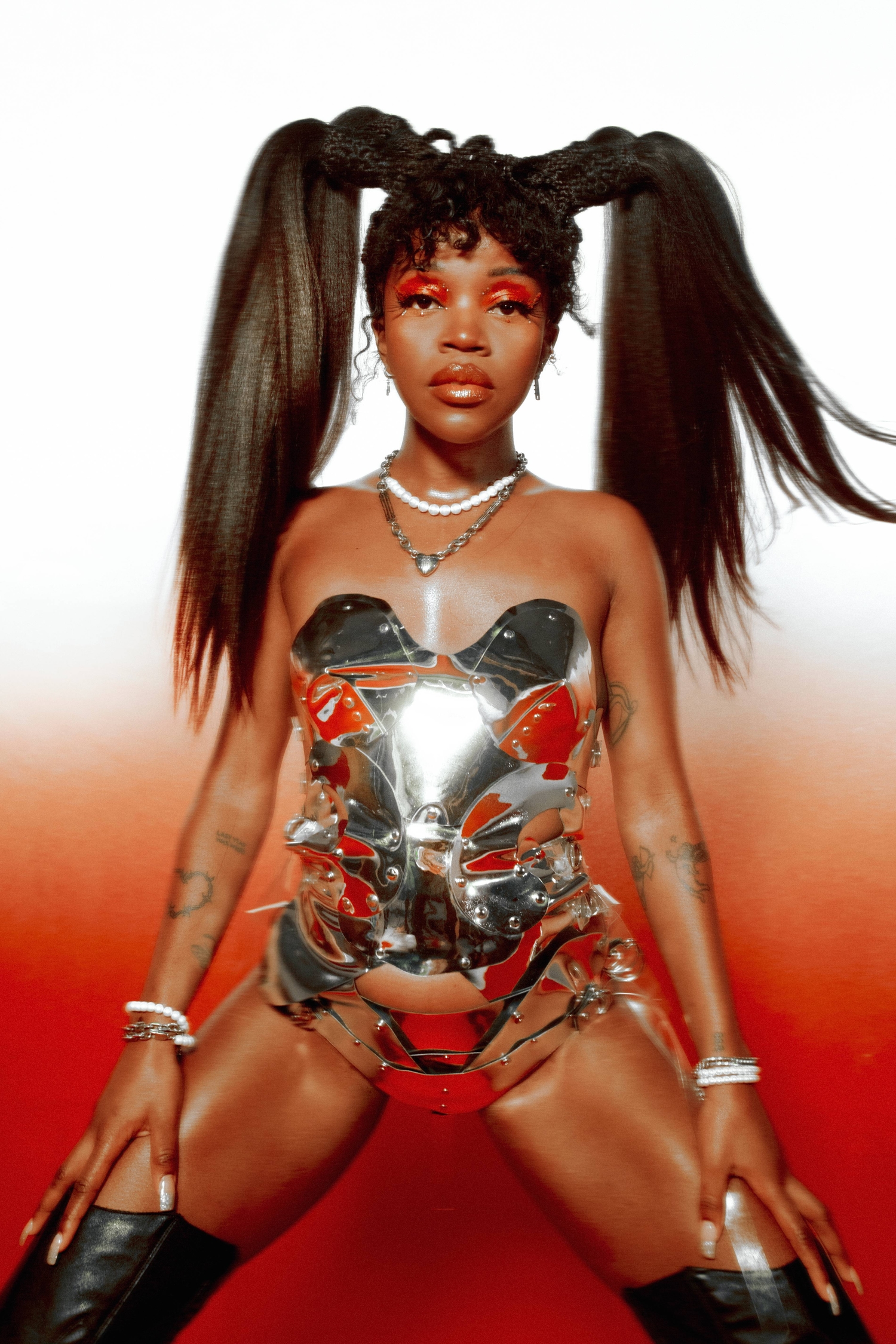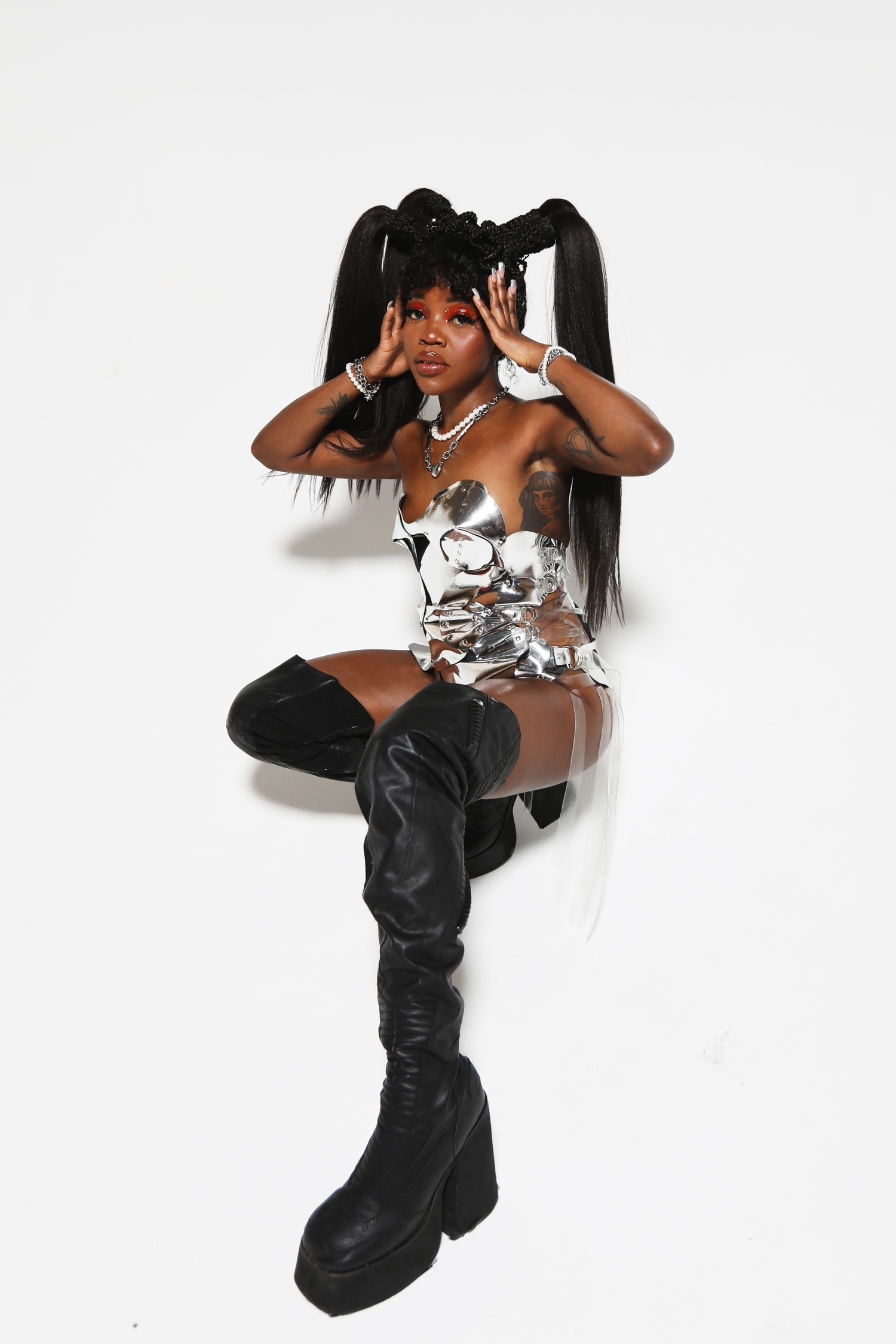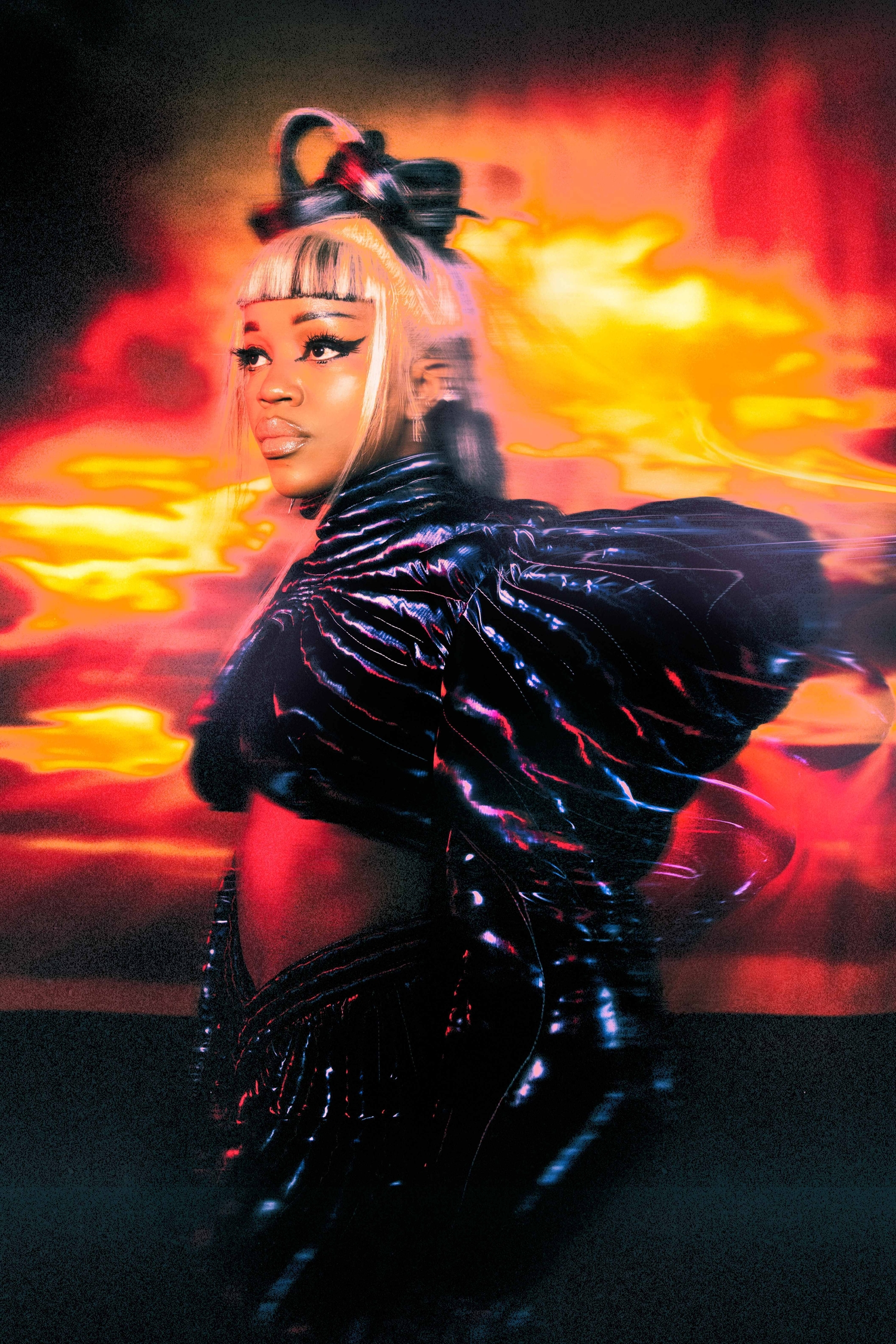 "I felt like I was at home every night for every one of the Dua Lipa shows."
It would take a formative trip to renew her visa in Berlin to shift her mindset. Fed up with the negative forces feeding into her life in LA, Tkay spent three months in the city in 2022, "cutting out a lot of people in [her] life". Her extended stay in the German capital ended up kick-starting her creativity as it allowed her the necessary distance to spend time "hanging out with people and not really focusing on music". "That's where I think I found the new confidence to make sense of what [would come] next," she asserts.
From there, she was able to finally dive fully into the creation of 'Sweet Justice', and this mindset permeates through a record that kicks unfair expectations to the curb. Take the electric 'What Ya Know' - a house-flecked earworm filled with lush harmonies which sees Maidza scorn those underestimating her, asserting, "Ima show you this and it ain't what ya know".
Elsewhere, super-producers Flume and Kaytranada join her creative circle; the former on floor-fillers 'Our Way' and 'Ghost', the latter on the experimental 'Silent Assassin'. "It was really natural, I met them both out of the studio, so when the time came and the sessions came about, I felt like I was in the studio with friends," she says of the collaborations.
Over the past few years, Tkay has also been on the road, stepping onto huge arena stages supporting both Dua Lipa and Billie Eilish. "It was insane," she reminisces of the Dua dates. "I felt like I was at home every night for every one of those shows." Being on these tours also demonstrated the different musical worlds in which we can coexist. "For Dua's tour I did more of my dance songs, and the more pop and lighter songs," she explains, "and for Billie I did the heavier rap songs, but then also the dark-ish pop sad songs. It was just interesting to see what works in different settings and why."
Heading out on her own run of headline dates later this year with a show that she describes as "simple but still impactful", Tkay nonetheless has a slightly more unusual aim when it comes to the live reception of 'Sweet Justice''s hard-won wares. "I want [the audience] to feel relaxed," she muses, before adding a crucial detail with a laugh: "But in this weird middle ground of, 'Am I going to dance, or have a cup of tea?'"
We'll see you on the dancefloor, mug in hand.

'Sweet Justice' is out now via 4AD.
Read More
Featuring King Gizzard & The Lizard Wizard, IDLES, Tkay Maidza, Sleater-Kinney and more.