The Wytches: "I hated being in the audience, I just wanted to be onstage"
​From playing to fewer people than you can count on one hand, to some of the world's biggest festivals. It's The Wytches' time.
"It's just like a thing I wrote down in a book at school once… you know, when you're young and you think what you're doing because it comes from your heart. At the time you think it's the realist, purist thing ever." The Wytches frontman Kristian Bell explains the nostalgia behind the title of his band's debut album, 'Annabel Dream Reader'.
Though this sentimental anecdote may sound pretty serious, the band don't take themselves too seriously. The trio - completed by bassist Dan Rumsey and drummer Gianni Honey - have been touring extensively, with support slots for Pulled Apart By Horses, Blood Red Shoes, Superfood and Parquet Courts, in preparation for their album release.
This year, The Wytches have also taken to the stage at SXSW, Field Day and The Great Escape, such experiences that Dan describes as "milestones". Flying the flag for British music, the band played SXSW among the likes of Royal Blood, Drenge and Temples. "We'd already signed an American deal, we just went there for the crack really," admits Gianni. "Kristian had loads more stuff to do, he had to do lots of press. He was getting thrown in cabs, we felt sorry for him, but he had a bigger workload." "Look what Gianni got!" an excited Dan cuts in. Gianni lifts up his sleeve to reveal a cartoon-ish tattoo of a pint on his upper arm inked at SXSW. "I was completely sober!"
"We advertised for a bassist and Dan was the only one to apply."
— Gianni Honey
As far as touring goes, they've formed a bit of a love/hate relationship with it, even though they are a band who excel in a live setting. Dan says: "We're pretty much back on tour until December now we've had a few weeks off. We'll probably just be on tour forever." Kristian and Gianni are quick to have their say. "I can't be on tour forever, I'd lose my voice," says Kristian. "I'd lose my mind!" quips Gianni.
They agree touring can be stressful, especially when they're told to do a 'Disco Load Out'. Whether this means loading out before a club night, or dancing while you're on the way to the loading bay, they still haven't worked it out. But you can tell they're all grateful for the opportunities they've had so far. They spend a rare day off from tour either sleeping at home or travelling to the next city. On the last day of the Pulled Apart By Horses tour in Cardiff, they went to the Natural History Museum and explored the mammoth replicas and fish skeletons. Dan perks up to offer some brotherly praise, "I really enjoyed that day with you guys."
The Wytches formed when Kristian and Gianni moved from their Peterborough hometown down to Brighton to study music at university. Gianni explains, "Uni was so we didn't have to get jobs. Then we advertised for a bassist and Dan was the only one to apply." Funnily enough, Dan made the cut and they started gigging a month later with their first show at Brighton's Pav Tav. "We only had four songs and we just went fucking mental. We just started trashing everything to, like, four people," remembers Gianni.
With Kristian's love of tape recording, they embarked on creating the album in analogue at Hackney's Toe Rag Studios. Following the lead of artists who've recorded there like Tame Impala, The Cribs and The White Stripes, the record sounds warm, with a rich, gritty agenda exhaling through. Done in five days, half of it was written by Kristian when he was just 17. He co-produced it with Bill Ryder-Jones, The Coral's former guitarist, who gave them lots of tips.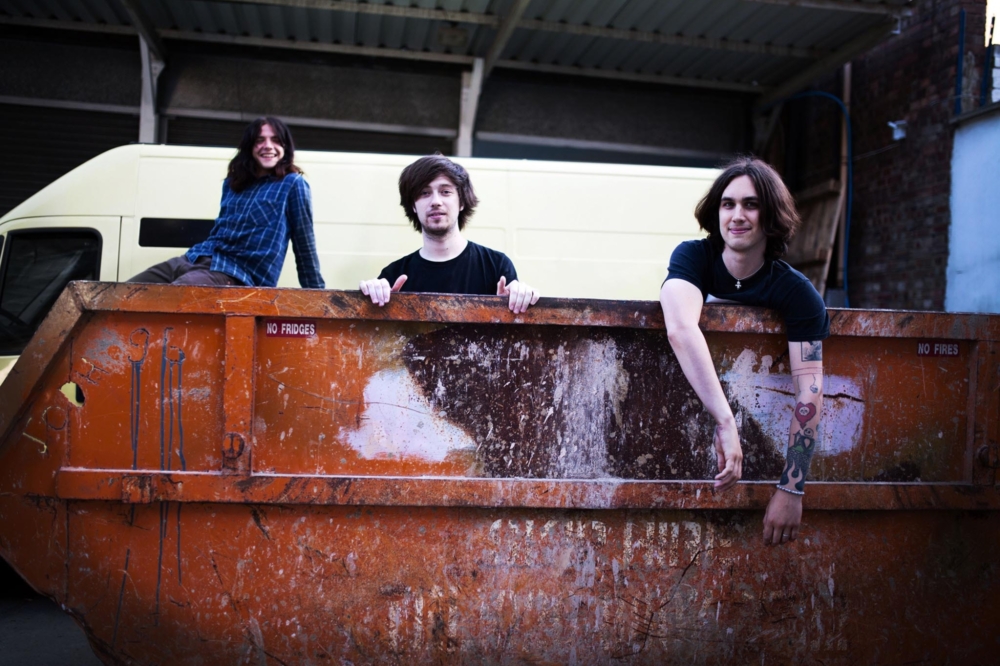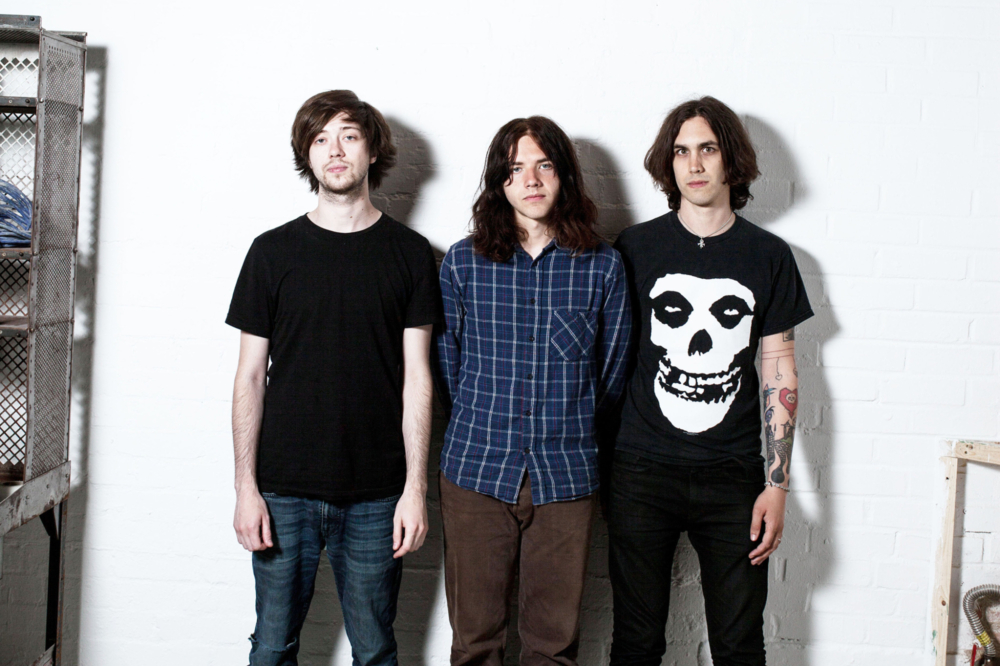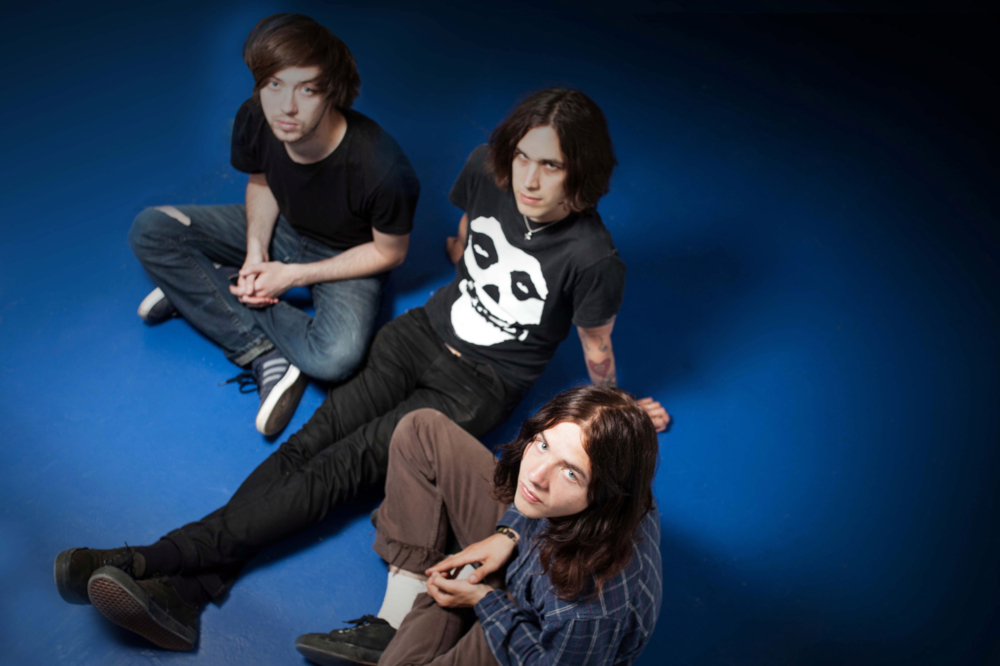 'Annabel Dream Reader' carries nods to all their influences. When asked about who inspired them growing up, a heap of artists including Black Sabbath, Limp Bizkit, Slipknot, Bob Dylan and AFI are all thrown on the pile. Going to gigs when they were young also had an effect on their desire to be in a band. "I hated being in the audience, I just wanted to be onstage to the point where I wouldn't enjoy a gig," Dan admits.
On the album, tracks like 'Digsaw', 'Wide At Midnight' and 'Robe For Juda' all go full-pelt with lingering, moody atmospheres. Alongside them stand tracks like 'Fragile Male' and 'Weights & Ties', which plod along at a more toned down pace. Kristian sums up this balance, "I have a lot of inspiration from obnoxiously heavy music and a lot to thank from soft music, and I feel like I'm neglecting all my inspirations if it's just the one track."
While it's hard to define The Wytches' music with a genre, the term surf-doom - which Kristian "used once" to describe the music - seems to have been chucked around a lot. "It's because you get those really really obscure genre titles where you just might as well listen to it instead of explain it," he says. The term does sum up their sound, made interesting through the hypnotic riffs and drowning vocals. Kristian continues: "It wasn't like, 'I'm going to start this mad surf doom band'. But I guess you could see the sense in it because we love doom…"
Though they used analogue equipment for the album, they still use some modern technology within the band. Dan picks up his tinny and uses an app on his phone to asses the calorie count, something he's been doing for approximately two days. "I'm allowed to have 936 more today, in a can of beer there is 215." Later on, they're showing off some of their recent Snapchats, which seems to have evolved into a hobby, drawing extra, ahem, additions onto the images. Dan, being the butt of several Snapchat-based jokes, protests, "It's stupid. I have free texts, I don't need Snapchat."
Between feeling intrigued about the unique title, 'Annabel Dream Reader' and a dazed rush surrounding the rugged music, confirmed with a confident, raucous live show. The Wytches are continuing to push forward, winning support. "The only thing we wanted to achieve [with the album] was documenting so many songs, which nothing had been done with yet," states Kristian. "I think we'll think more about what we want to achieve on our second one."
Taken from the August issue of DIY. The Wytches' debut album 'Annabel Dream Reader' is out now via Heavenly Recordings.
Read More