Interview Try A Little Tenderness: Dream Wife
Dream Wife spent their debut cementing themselves as a punk-spirited force to be reckoned with. On 'So When You Gonna…', the trio are taking a step back and finding inspiration in their softer side.
If you'd have caught Dream Wife before any one of the more-than-150 shows that the trio racked up across 2018 in support of their self-titled debut, you'd have stumbled upon a scene more like a focused locker room than a hotbed of celebratory, punk-rock excess. "If you see us half hour before a show, you'll see us all stretching together, just making sure we're physically fit to be able to do whatever we wanna do on that stage," begins singer Rakel Mjöll. "You have to treat yourself like you're an athlete not a pop star," picks up guitarist Alice Go. "It's a team sport, and there's a camaraderie in our physicality live, so we wanna be at our best because we're so grateful for everyone that stands with us when we're saying these messages that obviously mean so much." "I'm hoping by the time we start touring again I'll be able to slide straight down into the splits while playing bass," informs Bella Podpadec with a chuckle.
Though, on stage, the band are a riot of energy, fire and fun, behind the scenes, life as a Wife is a much more wholesome affair - a conscious prioritisation of community and self-care that, you sense, is partially responsible for their rapid rise from art-school-project beginnings to one of the last few years' most necessary breakthrough bands. Dream Wife want you to give a shit because they really give a shit. They're not in it for the sex, drugs and - well, you can allow them the rock'n'roll. Instead, they're a band who consistently walk the walk, putting active effort into elevating their peers, supporting other womxn creators and turning every show into a safe, welcoming space. As Rakel notes, "You get to a venue and there's all these different people that have put that show together, and all of these people that have bought tickets and this whole community that's come together for that one night to embrace the show. So the idea of arriving to that place hungover and taking it for granted just doesn't work."
From the pre-gig talks that they would regularly set up with artists and fans to their tour support initiative, which saw them enlist a different female-identifying artist to open up the show for more than 60 gigs across the UK, Europe and America, eventually leading to a 'Tour Support Reimagined' compilation release, Dream Wife have questioned the industry's established, outdated norms from the off. However now, with second LP 'So When You Gonna…', the band are testing their own sonic norms, too. "It's funny 'cos the first record is raw and punk, and then coming off tour and back to writing it almost felt like this punk, rebellious thing to lean into a pop sensibility," explains Alice, "to be a band that isn't afraid to be softer and create light and shade and explore textures. It was us pushing the boundaries of what we've already done, still locking in as a live band and a unit, but pushing further."
"Giving voice to difficult emotions and experiences – there's potentially huge power in the comfort that can come from that."
— Bella Podpadec
Dream Wife, in many ways, are ideally suited to lockdown life. As well being prime advocates for looking after your own body and mind, they've basically already done the whole 'jarring crash down into a totally different reality' thing once already in recent times. "It was hard stopping; at the start I'd spend 10 hours a day painting really obsessively so I didn't really have to think. It's really paralleled with this time because I had the mechanisms already," reflects Bella on their return to London after a whirlwind 18 months of tour. "When you're moving so much, you can't really process anything, so for all of us it was a really reflective time, being still with ourselves," picks up Alice. "And coming into the writing process it really fed through. There's a much more sensitive quality to the songs; it's simmering on things in a different way. Having that pause allowed us to open ourselves up to things we hadn't felt for a really long time."
While there are still moments of playfulness and sass (see first single and album opener 'Sports!' or the record's assertive title track for proof), it's this sensitivity that marks the trio's second out as a very different beast to its predecessor. Recorded in London alongside an all-female team including producer Marta Salogni, Rakel describes the experience as "the most wholesome month of [her] life". "We'd have conversations in the morning about influences and play music [to each other], and then we'd go and press record. Sometimes we'd be done recording a song within 20 minutes," she explains. "With [the first album] it was like, we've got this really rocking live show so let's just do it like that, get the songs out. We recorded it in a week," Alice adds. "But on this record we'd spent the last seven months really being songwriters and arranging it so we wanted to spend time on it. Working with a full team of women was incredible, and it was a really trusted, safe space in the studio that allowed us to push things thematically into whole new places that we never got to on the first record."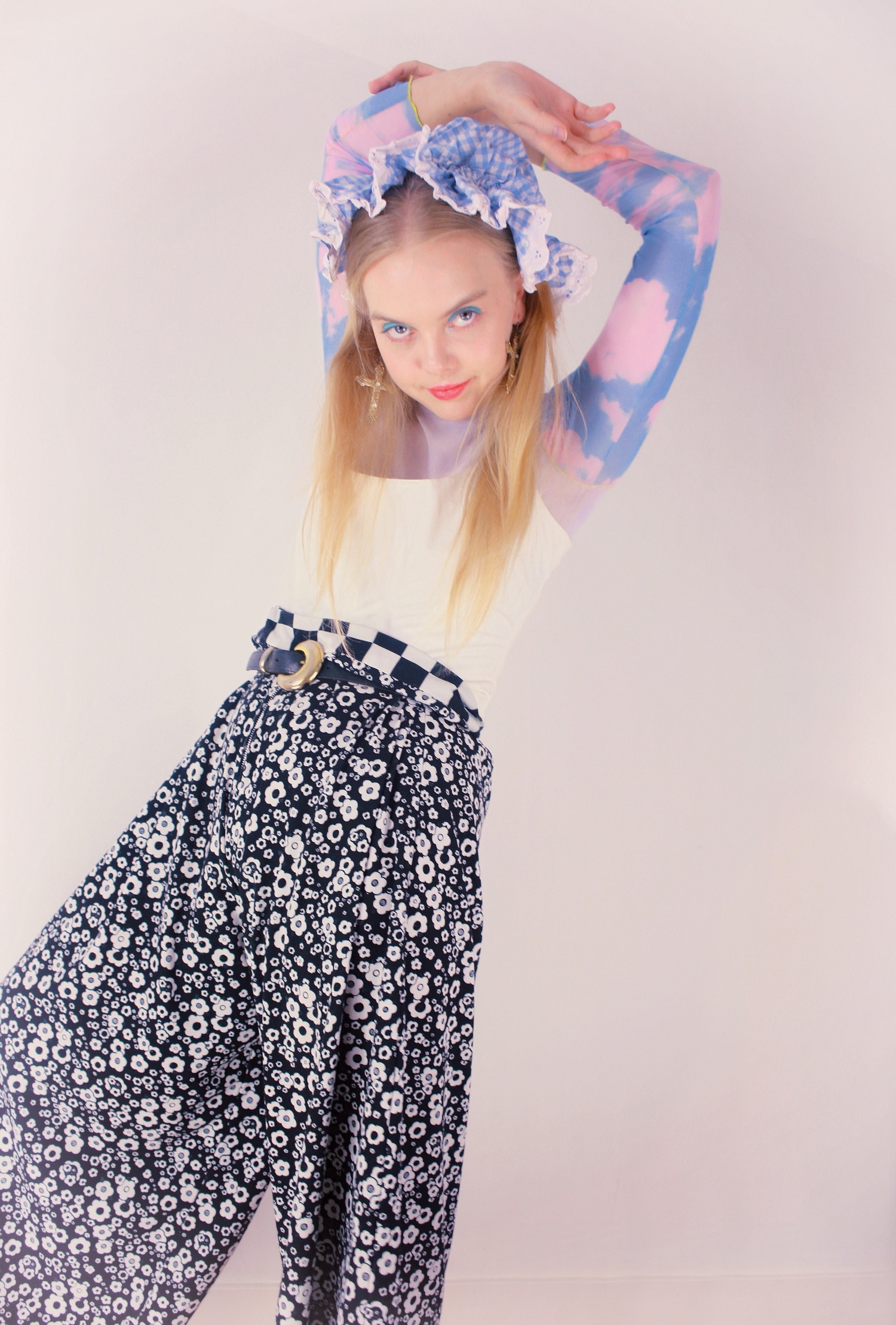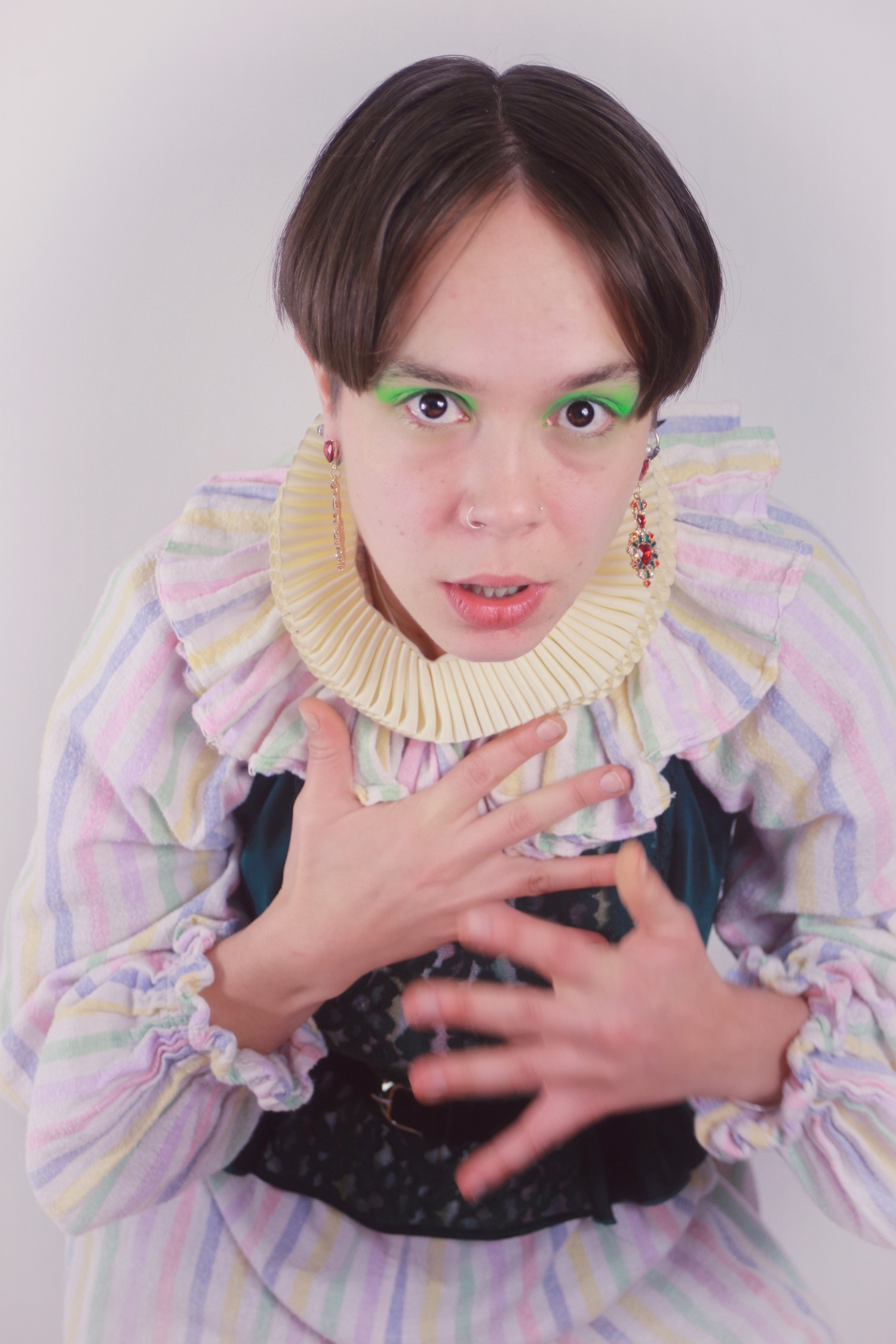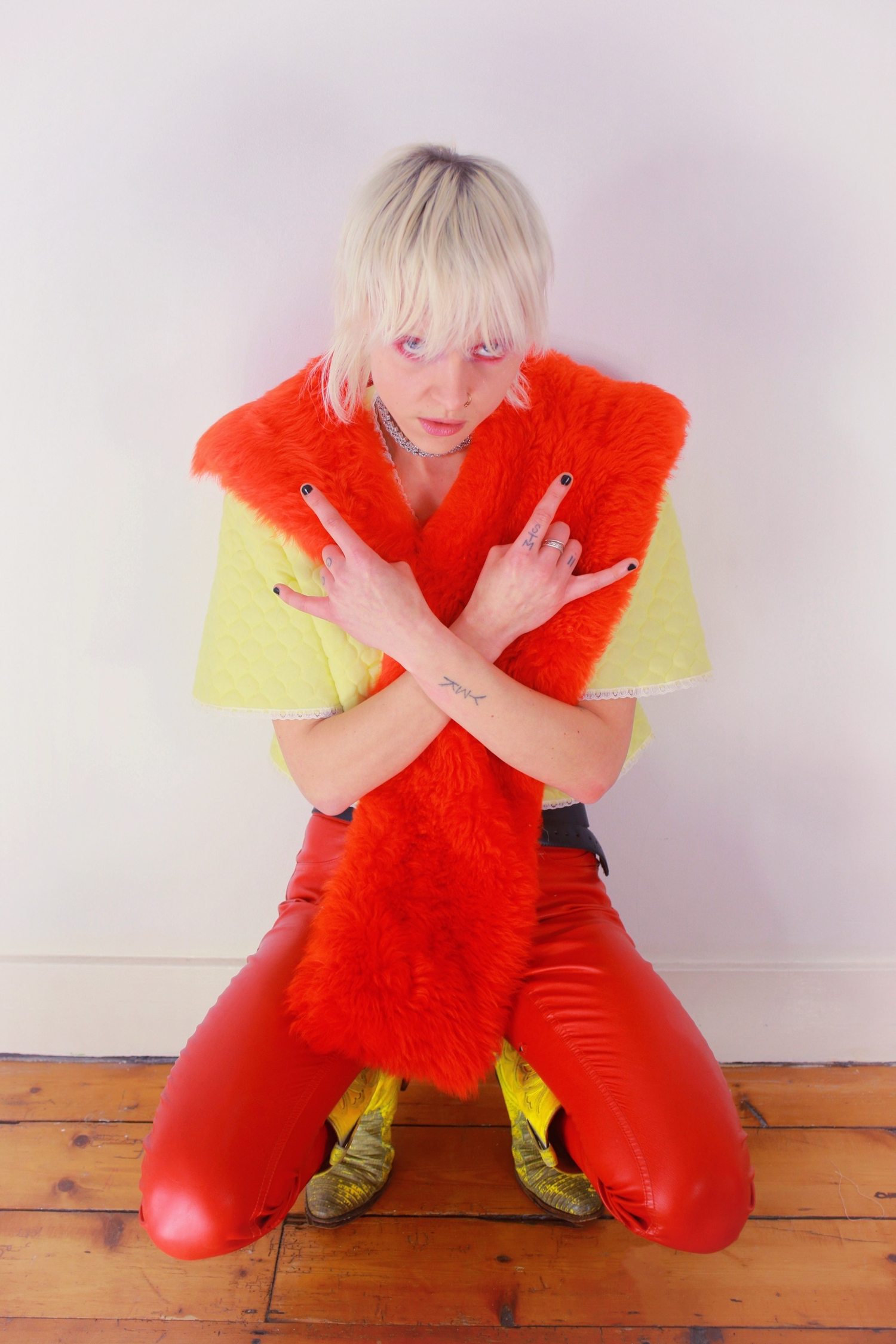 "It almost felt like this punk, rebellious thing to lean into a pop sensibility."
— Alice Go
Those places range from the gentle break-up of 'Hasta la Vista' to some less often found in song such as 'Temporary', which speaks of supporting and looking up to a friend who still resolutely found hope after multiple miscarriages, and closer 'After The Rain' - a soft, strong ballad that addresses the topic of abortion. For the band, allowing these difficult subjects rooms for discussion and empathy is just as important as any of the other open spaces they've created along the way. "I think one of the things music can do is let us know we're not alone in what we're experiencing, because often when people experience traumatic things it feels like you're the only person who's ever felt that shit," says Bella. "Giving voice to difficult emotions and experiences - there's potentially huge power in the comfort that can come from that.
"I think there's a lot of difficulty in the idea of having to be a role model or represent a large group of people when we're individuals, but this action of showing up authentically and honestly and taking up space - maybe that can act as a catalyst for other people to be able to engage with," she continues. "We don't have the same experiences as everyone, but hopefully people can relate to [what we're saying] and draw power from it."
A record borne of far more meditative, inward-looking roots than their on-stage firecracker of a debut, 'So When You Gonna...' might have to wait a while to receive the full Dream Wife live experience but, as the band note, there's something fitting in that too. "It was created in our own private, intimate space and it's being introduced to the world in a setting that's still quite intimate and private," says Alice before pausing: "But I absolutely cannot wait until we can share this moment, live."
You can take the band off the stage...
'So When You Gonna...' is out now via Lucky Number.
Read More
Featuring James Blake, Romy, Marika Hackman, yeule and more.