Interview
Wednesday: "The album is me retelling stories I've always wanted to share"
With new album 'Rat Saw God', the diaristic storytelling and country leanings of songwriter Karly Hartzman should finally get their wider-world breakthrough.
Until now, Wednesday have existed on the fringes. Hailing from Asheville, North Carolina, the four-piece indie band – vocalist Karly Hartzman, guitarist Jake Lenderman, lap steel player Xandy Chelmis and drummer Alan Miller – have quietly released three excellent LPs and a 2022 covers album while largely steering clear of any mainstream concern. "A certain unsearchable weekday band name has recently become more unsearchable," they joked online last year after the release of the Addams Family spin-off on Netflix, not seeming entirely bothered about their dismal SEO.
Living outside the spotlight has served the quartet well though. Across their five years as a band, they've honed a sound and energy that marries crunchy indie rock with country flourishes, slowly growing and evolving from their Asheville base. On their newest 'Rat Saw God' – their first for Dead Oceans – the secret's out though; these ten tracks are the sound of a band reaching for another level.
Calling DIY from her front porch, Karly is preparing for the band's biggest headline tour to date, that will take them across the States in significantly bigger venues than before, to the UK and Europe, and eventually Australia in 2024. Flipping the laptop to give us a look around, green space surrounds the home that she shares with Jake, and discusses how this sense of quiet allowed Wednesday to develop in their own time and find their sound organically.
"I think it would have been too shocking to my system if it had happened too quickly," she says while waving to a passing neighbour. "I'm glad it took the time that it did." Initially thinking that getting a manager and signing to Dead Oceans would "go against my punk and DIY sensibilities," it was the greater success of 2021 LP 'Twin Plagues' that made Karly start to realise the potential for the band. "Once I adjusted to the idea of having help from someone in the industry," she reflects, "I realised that I would be wasting an opportunity for five people to sustain themselves on something they love. It feels really rewarding to be recognised for your work."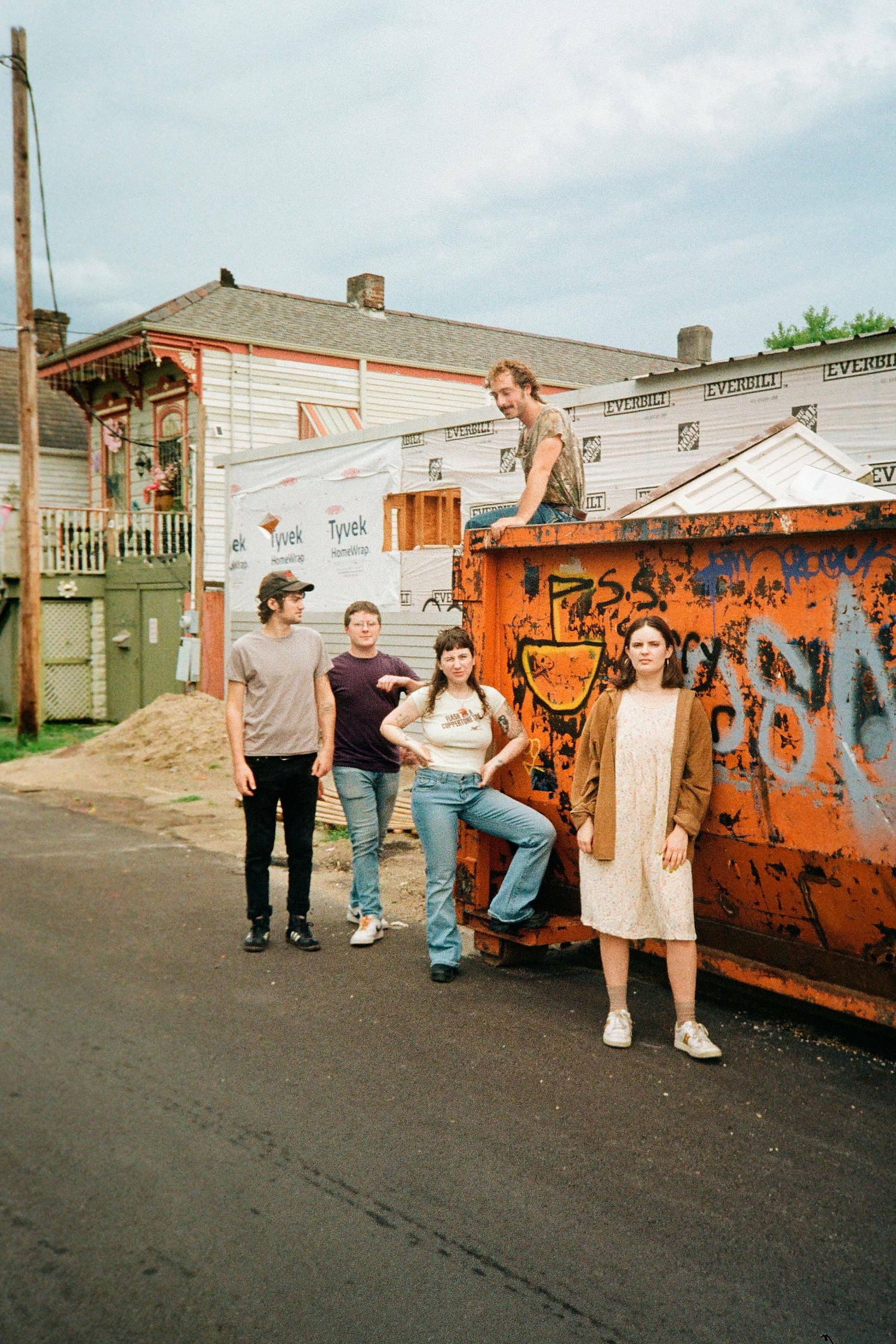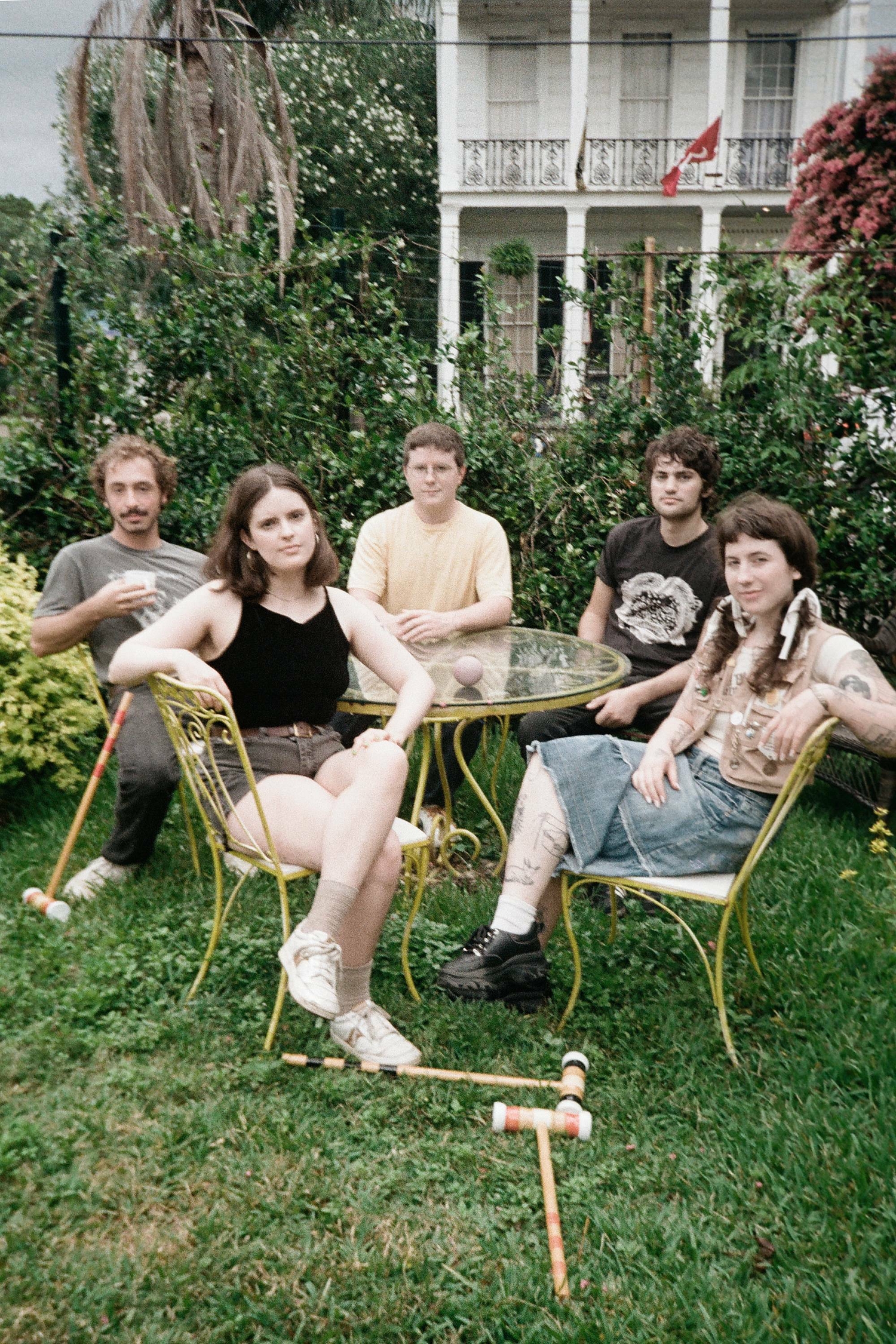 "I think people underestimate music listeners a lot. They don't need a dumbed down version of songwriting to enjoy it."
— Karly Hartzman
It was on 'Twin Plagues' that Karly says she felt a breakthrough in her songwriting and was able "to create the sound that I always envisioned in my head" while tackling difficult topics and writing more honestly, openly and emotionally about her life. In retrospect, she sees it as no coincidence that this change in songwriting topics came hand in hand with greater exposure for her music. "I can tell when someone's writing a song that is trying to appeal to as many people as possible and has no real introspection," she says. "When someone's being authentic, it's a naturally attractive quality to people. I think people underestimate music listeners a lot. They want to hear a really raw form of people; they can handle it. They don't need a dumbed down version of songwriting to enjoy it."
These insights and personal breakthroughs burst out of every sinew on 'Rat Saw God': an album of unflinching honesty and purpose that should see Wednesday break through in a much bigger way. Single 'Chosen To Deserve', is anchored around a gigantic chord sequence that's desperate to fill sold-out theatres, while nine-minute behemoth 'Bull Believer' careers between squalls of noise and introspective tenderness.
Karly only started playing guitar six years ago, bringing with her a sense of wide-eyed wonder that may have faded from more seasoned players. Drummer Alan is also a relative newcomer to his instrument, and this freshness contrasts beautifully with the precision and experience of guitarist Jake, whose alt-country solo music as MJ Lenderman predates the band.
Purposefully deciding to learn more about the artists who filled her radio waves as a child, Karly spent the last few years digging into the country music of Drive-By Truckers and Lucinda Williams. "When you live in the South, country music is ambiently in your surroundings all the time," she says. "A lot of my [childhood] memories have that music playing in the background. It's always been there, at the post office or the grocery store, but I definitely recently gained a newfound appreciation for just how talented the songwriters are that contribute to that genre."
"When you live in the South, country music is ambiently in your surroundings all the time."
— Karly Hartzman
On 'Rat Saw God', this love of country mixes beautifully with Wednesday's louder parts, with 'Chosen To Deserve' sliding from a twangy verse into its huge, distorted chorus. While Jake's fuzz-filled riffs punctuate the rockier side of Karly's songwriting, Xandy's excellent lap steel playing gives texture and roots in country sounds.
Country's influence can also be felt hugely in the album's lyrics, with 'Chosen To Deserve' telling stories of drug and alcohol-fuelled misdemeanours; recalling the time a friend had to get their stomach pumped, Karly concludes that "all the drugs are gettin' kinda boring to me". 'Bath County' recalls Karly and Jake finding a man overdosed on the street while they were on their way to visit Dollywood, while other moments on the album - a record of consistently vivid, fascinating storytelling - include Karly getting a nasty electric shock during band practice ('Got Shocked') and her dad "burning down a field with a model rocket" when she was a child ('Hot Rotten Grass Smell'). "Stuff like that is all over the album," she says. "It's me retelling stories I've always wanted to share."
Through finally telling these stories, biding their time and slowly developing a unique and layered sound, Wednesday have earned their big break. Now they've just gotta let it happen.
'Rat Saw God' is out now.