On second album 'R.Y.C' (Raw Youth Collage), Alex Crossan - aka Mura Masa - is stepping out from behind the laptop, finding his voice and broadening his horizons.
When Mura Masa's Alex Crossan was briefing the musicians he'd chosen to contribute to 'R.Y.C', he sent them a PDF that outlined his vision. Peppered with photographs by Wolfgang Tillmans and images of early '00s club culture, it established the foundations of a rich and conceptual record, one that explores his fascination with the way nostalgia has crept its way into the identity of a generation, and sees the breezy electronic pop of his self-titled debut newly make way for fuzzy and emotionally-charged guitars.

The colossal success of that 2017 LP, and the sheer scale of the hype that followed, left Alex at an early crossroads. "I didn't make much Mura Masa music for a year after the first album came out because I was a bit spent, really," he begins. "I spent a year wondering what I should do. Should I try to one-up myself? Do what I did on the first album but better, and develop those ideas? The conundrum of the sophomore slump: what exactly do you do on a second album? So I started thinking about what people do on their third and fourth albums, which is to take a bit of a left turn. Someone said to me, 'Why don't you just do what you wanna do?'. And what I wanted to do was go back to these guitar bands that shaped a lot of my taste early on. I was listening to a whole bunch of The Cure, Joy Division and The Stranglers, and I wanted to figure out why I was so attracted to that. So I started thinking about the whole nostalgia thing.

"It's quite a cynical time we're living in, quite overconnected," he continues. "It's quite a big part of my coping strategy, playing old video games, watching old movies, reminiscing. The more I spoke to potential collaborators on the album, the more I realised that everyone taps into that. There was a sense of communal nostalgia."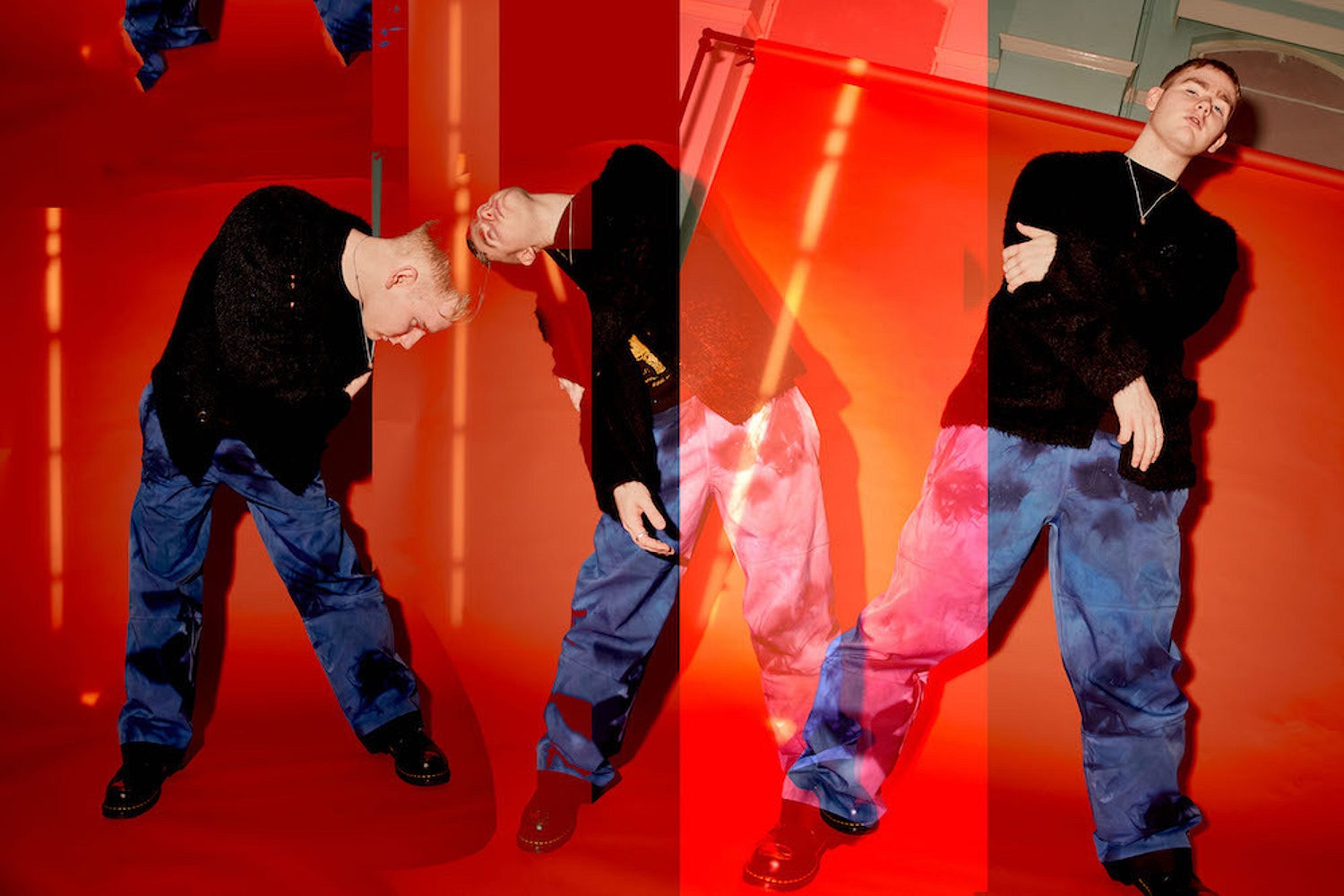 "There's a generational pining for something, for a better time, for a simpler time that might not have ever existed."
Spirits from the past float all around 'R.Y.C' - which stands for Raw Youth Collage - intermingling and interacting with one another. You can hear a touch of The Cardigans' indie-pop gloss on the Clairo-featuring 'I Don't Think I Can Do This Again', before the track jumps into a big beat Basement Jaxx chorus. 'Deal Wiv It', featuring slowthai, is the bastard child of 'Parklife' and 'Original Pirate Material', while 'Vicarious Living''s scuzzy guitar fug finds common ground in the angst of emo and the attitude of grunge.

Yet if 'R.Y.C' were just a procession of retro sounds, it wouldn't be half as successful as it is. Mura Masa's real achievement here is that he hasn't made a nostalgic record, but a record about nostalgia. "I didn't want to make a pastiche album full of 'remember this?', which I think is probably one of [the album's] main successes," he says. Instead, there are many different - crucially modern - voices on the project, and each was picked for a specific reason: Clairo, for example, because of Alex's love of American DIY and emo. "That was a lot of what I was listening to when I was growing up and I wanted to base some of the album around my earlier influences," he nods. "I was looking for someone who was American and who was part of the burgeoning DIY revival thing, and it just had to be her."
Georgia was chosen for "how she taps into pop music, but from this angle of Robyn-esque club euphoria"; slowthai because "he's a really important voice in the UK - I don't want to use the word 'punk' but that's sort of what he is," and Wolf Alice's Ellie Rowsell because "I was trying to tap into a bit of what's going on in the UK guitar music scene, and Wolf Alice are one of the best bands out there at the moment."

It's a stellar cast, however it's clear that Alex's vision for 'R.Y.C' isn't just based on star power. Take Ned Green, for example, who provides a short, spoken word story for 'A Meeting at an Oak Tree'. The publisher of annual poetry anthology Away With Words, and all-but-unknown when it comes to music, Ned features because of Alex's interest in the colloquialism of spoken word in pop. "He's got a really interesting way of talking," he explains. "I briefed him on the themes of the album, and eventually I was like, 'Just tell me a story, something that happened to you when you were younger'." The result is one of the record's most understated yet striking moments.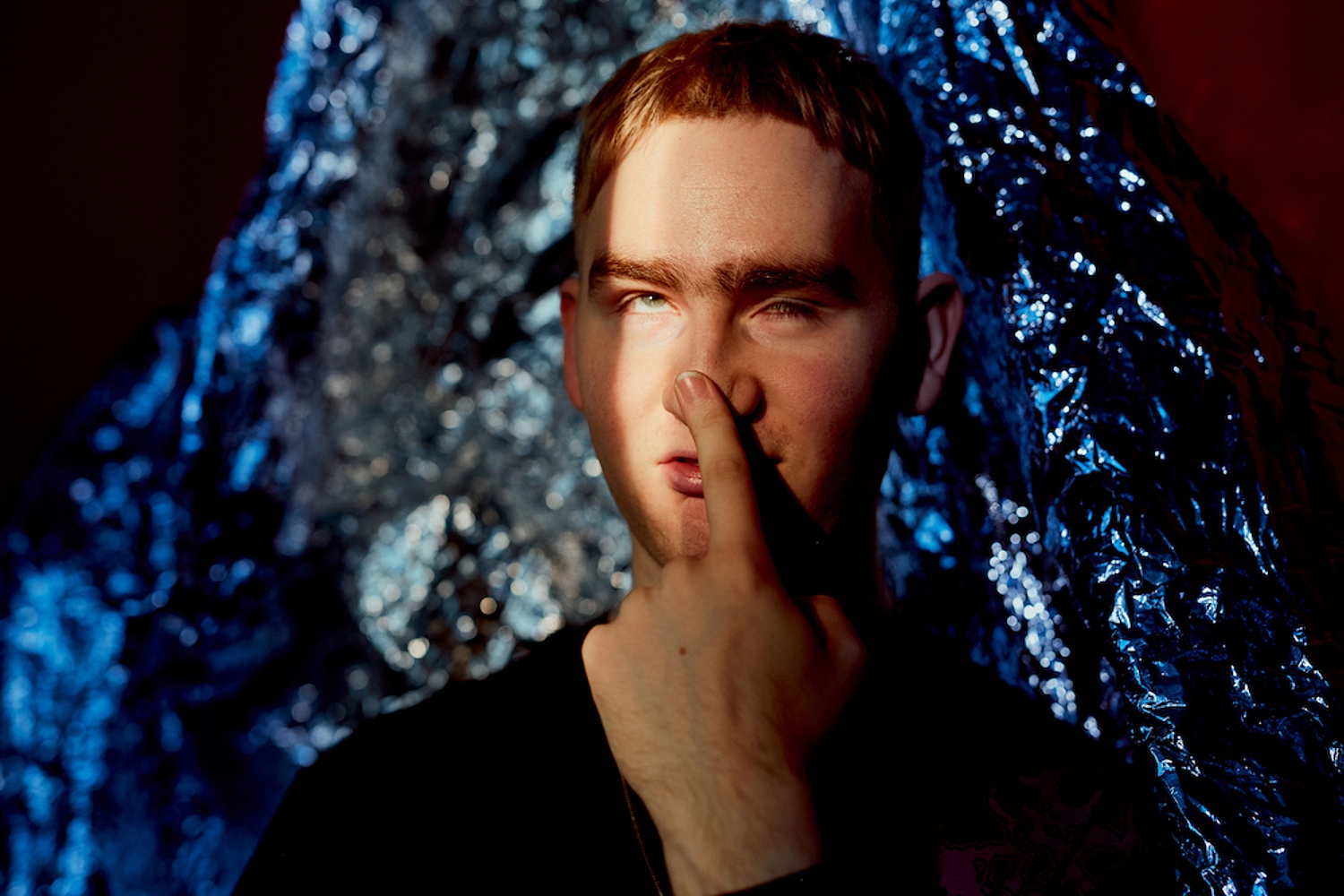 "What I wanted to do was go back to these guitar bands that shaped a lot of my taste early on."
It's probably no coincidence that every one of the collaborators on 'R.Y.C' is in their 20s. Though all very different individuals, on the record they home in on the same thing, albeit through a variety of lenses. "I think the commonality in it is maybe that there's a generational pining for something, for a better time, for a simpler time that might not have ever existed," theorises Alex. "I think that's what links the songs on the album. And the process was a bit different this time, I made sure I had long conversations with each of them about what we wanted to write about."
Alex himself is still only 23 years old, but wise beyond his years when it comes to music. And for all its celebrity guests and conceptual appeal, what really defines his second Mura Masa outing is the way he himself has stepped to the fore. Where his first album was what he calls a "top down view of pop music", this time Alex "wanted to play a bit with that perception of this weird paradigm that's emerged of the producer-artist. My idols like Kevin Parker and Justin Vernon, those people that are kind of one-man bands."

Taking lead vocals far more than before, it sees him refusing to just rest on his prodigious production talents in favour of something altogether more interesting. Though he directs half a dozen other voices in the same direction, now he's also allowing his own some space. "I'm learning to self-indulge," he says. "Maybe that's the wrong word, but it's my own instincts that have got me this far." It begs the question, will there one day be a Mura Masa album he does entirely on his own? He takes his time to think. "I hope so," he decides with a smile. "But at the moment it's so interesting to me being able to curate in this way. Being able to have such a breadth of voices on an album."

For now, then, we can be more than content with a talented, intelligent and thoughtful young artist spreading his wings in a wonderfully unexpected direction. He remains humble and self-deprecating, but there's that ring of confidence to his voice that gives it away; he knows just how far forward he's stepping with this album. "When people hear it, they might be… surprised," he grins. "But give it a bit of time, and a few listens, and it actually makes a bit of sense."
'R.Y.C' is out now via Polydor.
Read More
Featuring James Blake, Romy, Marika Hackman, yeule and more.