Primavera Sound selling new Arcade Fire merch and 'Everything Now' single
The band headline the Barcelona festival this weekend.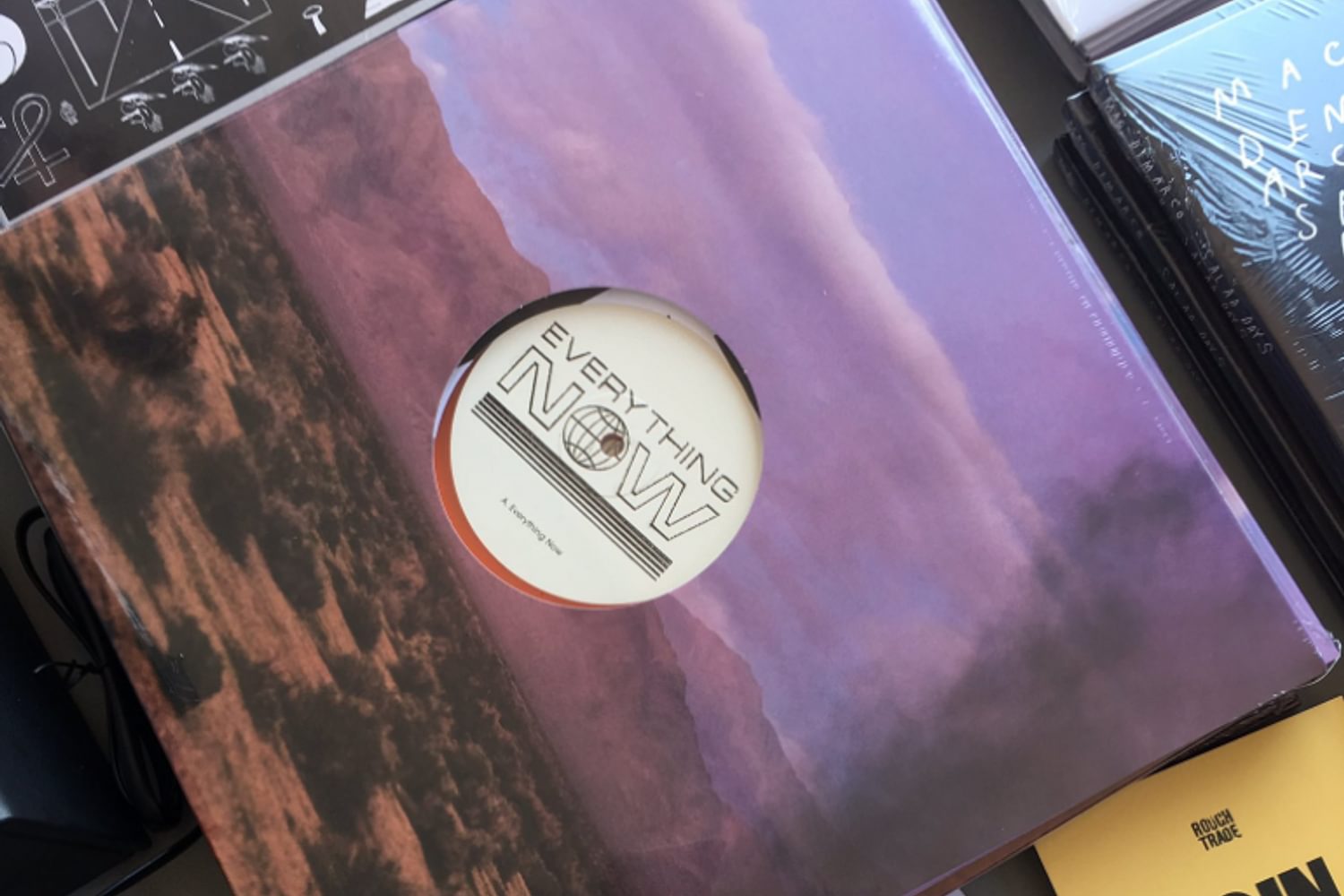 Arcade Fire are rumoured to be sharing new music, namely a single called 'Everything Now', and now there's yet more evidence to fuel the fire. The band are headlining this weekend's Primavera Sound festival in Barcelona, and a Twitter user has pointed out that the merch stall at the event is selling new AF merch and a 12" of 'Everything Now'. The band have also started teasing new material themselves, telling fans to "Stay tuned for Infinite Content" (an album title possibly?). Yesterday, Arcade Fire fansite ArcadeFireTube revealed that they were sent a video link on Twitter by a Russian account, translated to say "The real news about Arcade Fire", with the video set to a sample Arcade Fire recorded of fans at their set at Voodoo Festival last year, which they revealed would be used in forthcoming new music. The video is titled "Всё сейчас контент два" which translates to 'All/Everything now content two". The clip ends with the logo 'EN', pointing towards the album/new single being called 'Everything Now', with the song released tomorrow (1st June).
Featuring James Blake, Romy, Marika Hackman, yeule and more.