Arcade Fire's Win Butler says he's written "records and records" of material during lockdown
The Arcade Fire frontman gave a rare interview to BBC 6Music.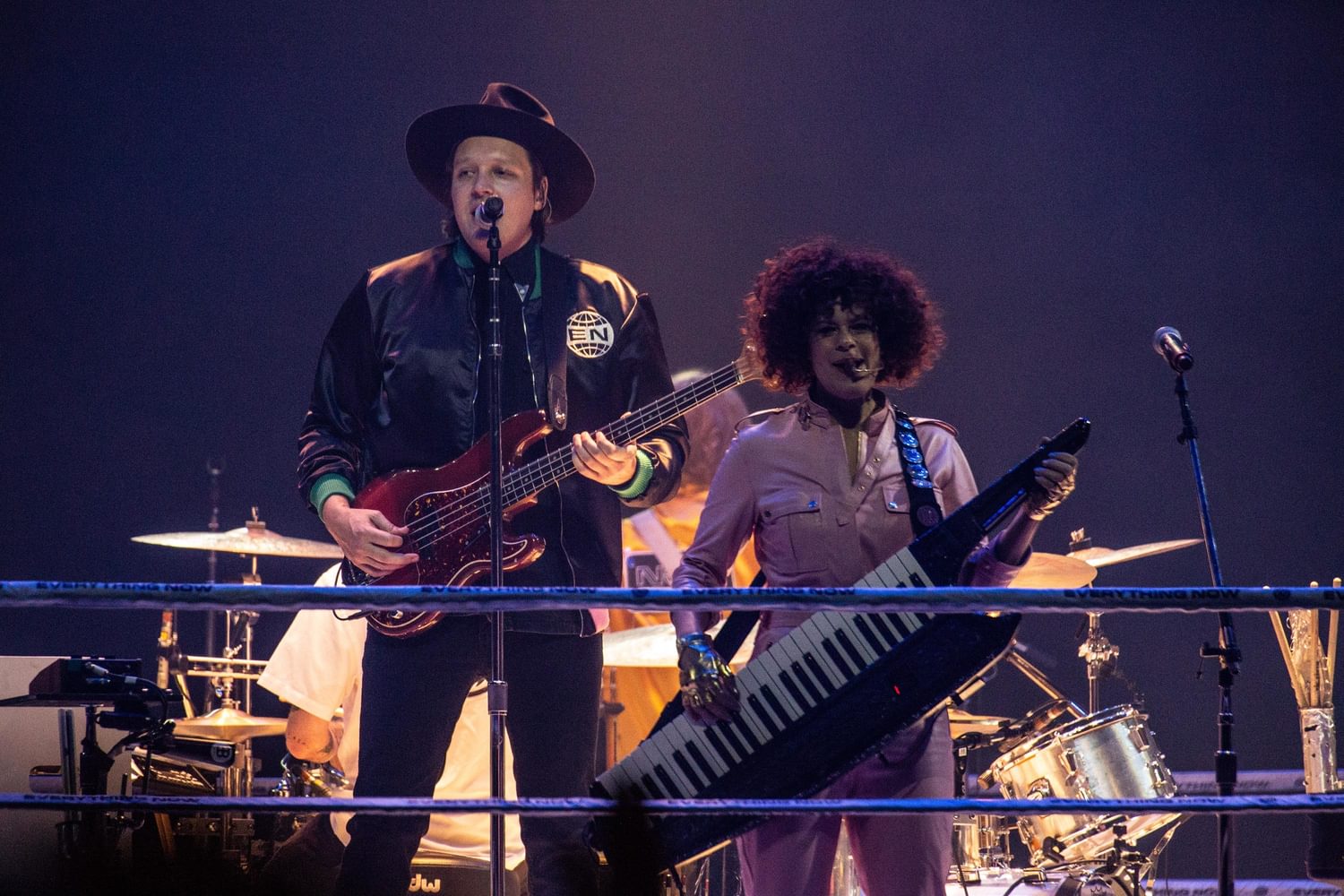 Photo: Emma Swann
Following the debut of their brand new track 'Generation A' on Election Night with Stephen Colbert earlier this month, Arcade Fire's Win Butler went on BBC 6Music to give a rare interview about what they've been working on.
Reminiscing about 10 years of 'The Suburbs', he hopped on the phone from New Orleans to give a bit of an update about creating during these ~weird and unprecedented~ times.
"For me, being trapped in my house for 6 months, I've written so much," he said. "I've been writing all day, records and records of material. Like, you know you have to find some of these glimmers of hope. There's so much noise and so much bad news, that leaning into a silver lining like this is what's important."
"I was writing about this stuff before it happened," he continued. "You're on a wavelength of where the world's going I think as an artist. You kind of feel aspects of it before it happens. If you listen to 'Kid A' or something like that it sounds like what happened, you know? Because artists are picking up these little waves and are like, 'Oh, this is sort of where it's going'. For me, what's interesting is it's not about writing a great COVID anthem, not to say someone couldn't, but that's not really where my brain goes. For me, songwriting is so much more about time, about really making time to be with your feelings and be really receptive, having your antenna up really wide. I find it, despite how horrible so much of what's going on is, it makes me really invigorated as an artist."
Head here to listen to the full interview and check out 'Generation A' below.
Read More
Popular right now
Featuring James Blake, Romy, Marika Hackman, yeule and more.