Bodega announce new record 'Shiny New Model', share video for title track
The mini LP follows last year's 'Endless Scroll'.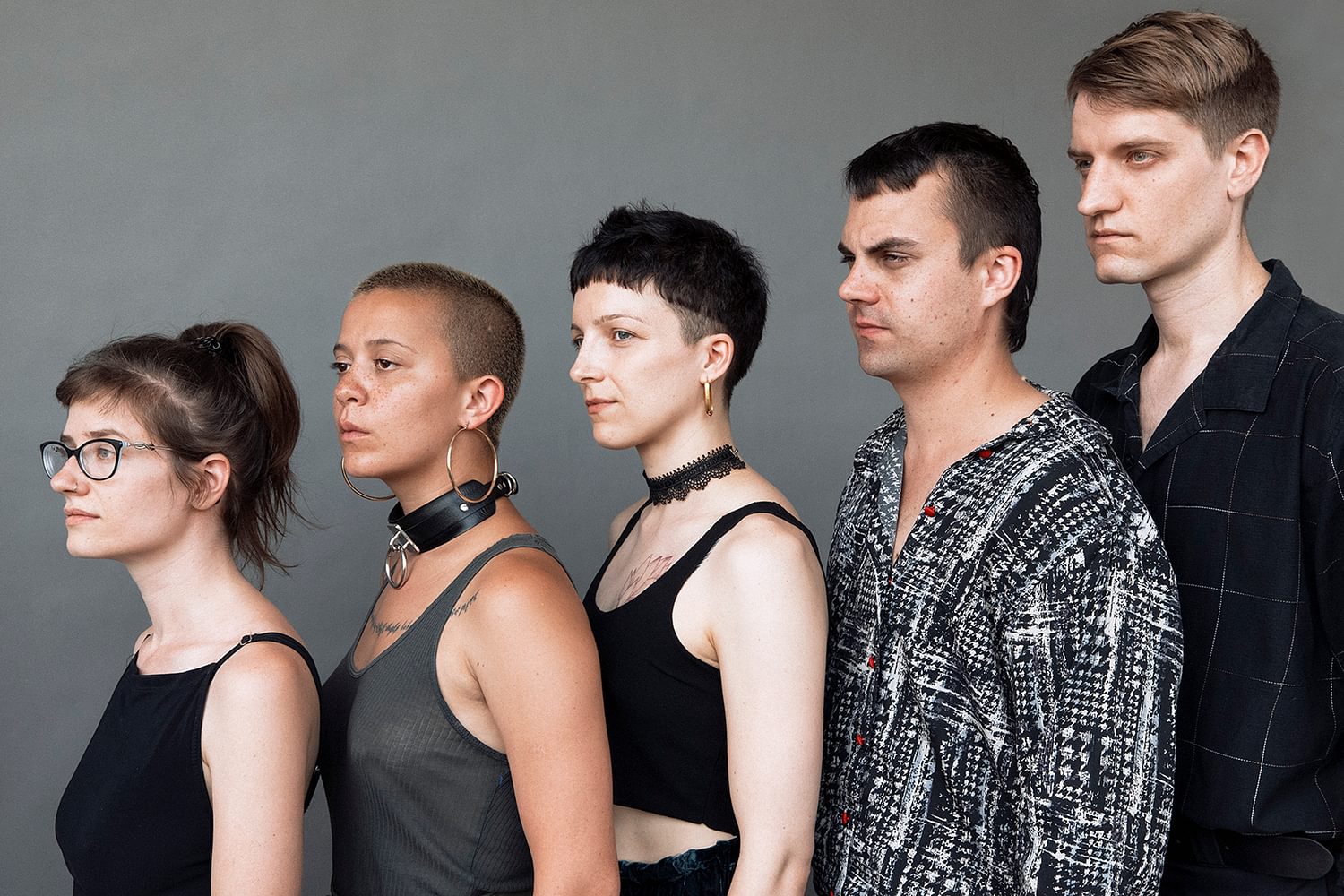 Bodega are back! Following last year's 'Endless Scroll', the group - made up of Ben Hozie, Nikki Belfiglio, Heather Elle, Madison Velding-VanDam and new recruit Tai Lee following Montana Simone's decision to leave to pursue painting and sculpture - have just announced a brand new mini LP with an exciting new sonic direction.
As Ben says: "The mini LP 'Shiny New Model' marks a series of firsts for us: it is our first recording with our new drummer Tai Lee, our first session at a proper studio (Power Station in CT), and the first BODEGA disc produced within the group - production was handled by lead guitarist Madison Velding-VanDam. Pushing to be protean we bought a highlighter to different shades of our tastes: more traditionally melodious tune-smithing and bigger sounding sonics —> we even used a kick drum for the first time (although it was still standing on its side). As well as some studio improvising (unusual microphone placement, etc.) - we also experimented with improvising in studio (the vinyl and CD will end with an extended ten-minute version of our song 'Truth is Not Punishment.')
For the disc's words I was thinking of two of my favourite motifs —> history alive in the present and the conundrum of the contemporary consumer. There is no way to repay the born-with debts of our plastic paradise —> every purchase at the local bodega is at somebody else's expense. The only solution I see is to historicize - not just to understand what influences my thoughts and potential thinking but to project the best self onto the stage for future audiences' view —> history involves not only musing on what the past was but imagining what the past will have been"
Sharing the title track today, it's all about being in an actual bodega, and is a thrilling glimpse at what's to come when the record is dropped on 11th October.
Check out 'Shiny New Model"s track list below:
1. Shiny New Model
2. Treasures Of The Ancient World
3. No Vanguard Revival
4. Knife On The Platter
5. Domesticated Animal
6. Realism
7. Truth Is Not Punishment
Read More
Featuring James Blake, Romy, Marika Hackman, yeule and more.