CHAI remix MICHELLE's 'FYO'
"CHAI's rework of FYO breathes new life and sound into what it means to grow up in a certain state of limbo."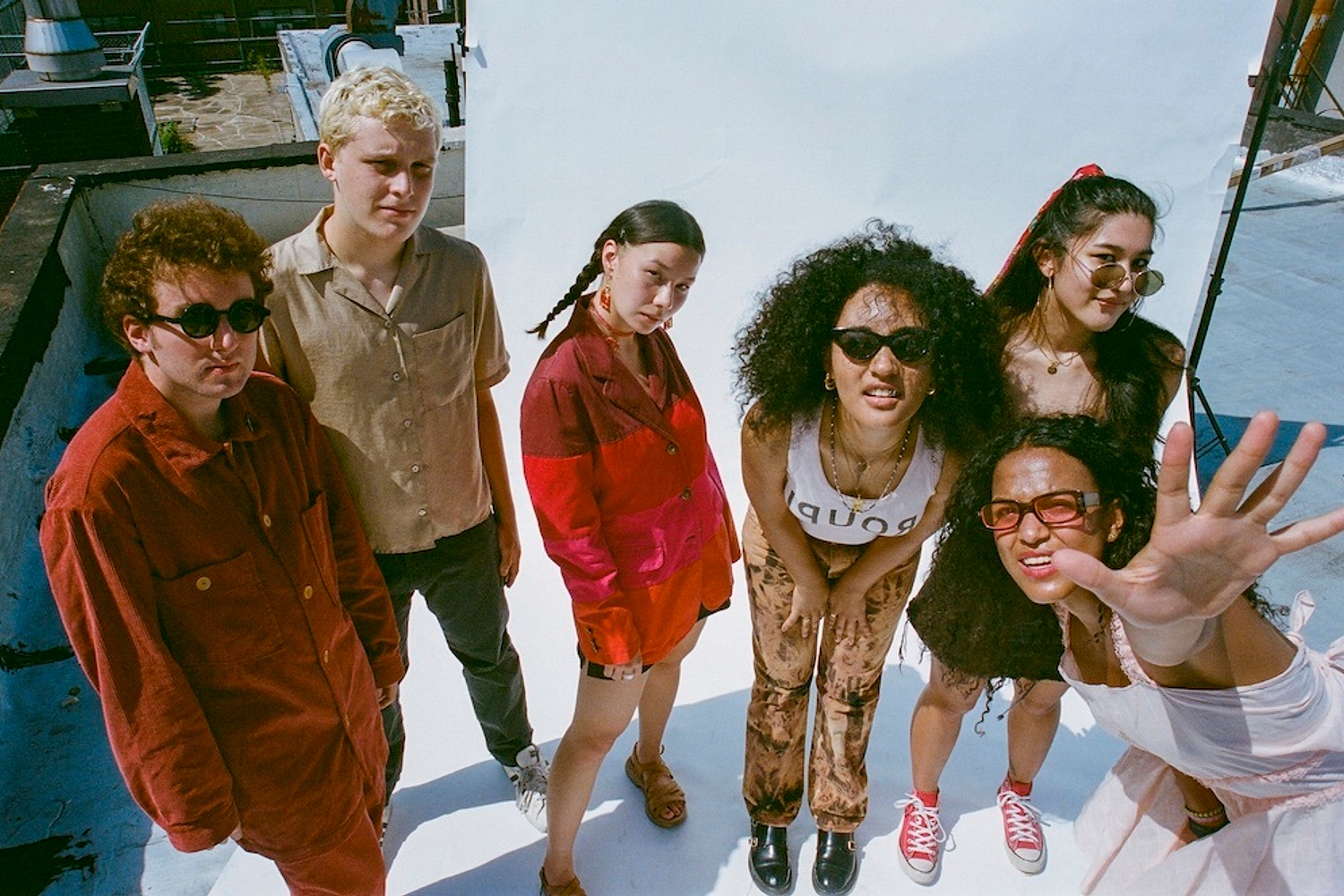 Photo: Sophia Wilson
After releasing the original single back in January, NYC collective MICHELLE have linked up with CHAI for a brand new remix of 'FYO'.
"CHAI's rework of FYO breathes new life and sound into what it means to grow up in a certain state of limbo," MICHELLE say. "To connect audiences and languages across the world in this way, to this particular track, means a lot to us as a band and we hope for our listeners too."
CHAI's Mana adds, "We can't get enough of the romantic and nostalgic sounds of MICHELLE! They are like all we listened to this year! WE LOVE YOU MICHELLE♡♡♡!!♡♡♡ I'd say waking up first thing in the morning and listening to MICHELLE is the best! ♡⭐︎♡ Crazy how I added them to my playlist and the next thing I know we get a phone call about a collaboration! And without hesitation of course, we said 'YES!' immediately. ♡♡ And this song we did together…it's super relaxing right?! ♡♡ MICHELLE's amazing vibes are what's most striking and WE LOVE IT! They possess something that we don't and that's what we admire most♡♡"
Check out the remix below!
Read More
Featuring James Blake, Romy, Marika Hackman, yeule and more.