Premiere:
Confidence Man share a new video for 'Boyfriend'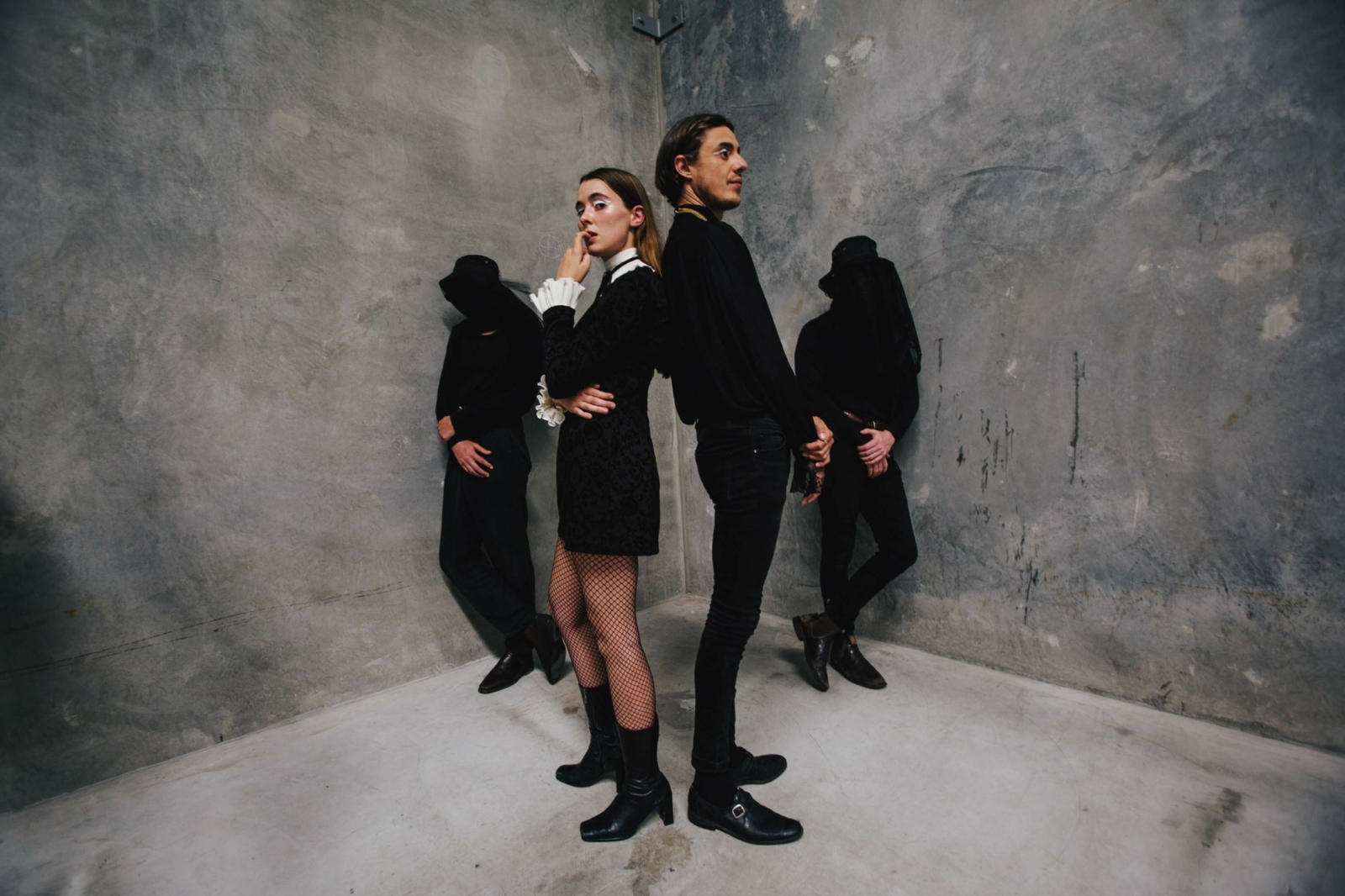 The colourful clip sees the Australian band getting up to all kinds of slightly sadistic things with Ken dolls…
Ever played with a Barbie or Ken doll? You might have dressed them up and enacted little scenes, maybe even given them a haircut. But did you ever boil them, drop hot wax on them or stab them with pins?
Well, Brisbane band Confidence Man have in their colourful, stop-motion video for their latest track 'Boyfriend'. In it, Ken and his poor friend Kevin get put through the wringer, being shredded, stapled, attacked with pliers, put in the microwave, sanded down, eaten by a dog and even blown up with dynamite. Far from being gruesome though, it's just a fantastically fun and playful way to enact out some of the themes of the track itself, with the controlling hands even giving the middle finger to Ken.
The band's Janet Planet talked a bit about the making of the single and the video: "We wrote this song at our home studio in about two hours. By the end of the day we were so excited and drunk that lots of stupid ideas seemed to be working… which is where the lyric 'I hate bacon and eggs' comes from. It's probably not something we would come up with normally, but the next day when we listened back it turned out to be our favourite part. As for the video, we haven't played with Barbies for a while, but it seemed like the right time to get my old Ken dolls out".
The directors, Berlin-based Schall & Schnabel, also added: "This was the most absurd shot list we ever had to work on; finally we could live out all our wildest childish fantasies. And you'll always learn something from a new production: in this case, Ken is hard to knock around, Kevin is easier to crush".
Confidence Man will be playing a show at London's Moth Club tonight (!!!) where hopefully no Ken or Kevin dolls will be harmed in the process. Can't 100% guarantee that though. In July, they'll also be playing at Open Air Festival in St. Gallen.
Get the first look at the video for 'Boyfriend' and see Confidence Man's upcoming UK tour dates below.
JUNE
28 London, Moth Club
JULY
01 St. Gallen, Open Air Festival
Read More