News
Damon Albarn on Gorillaz collaborations: "Is there a method? No, not really - just being open to joy"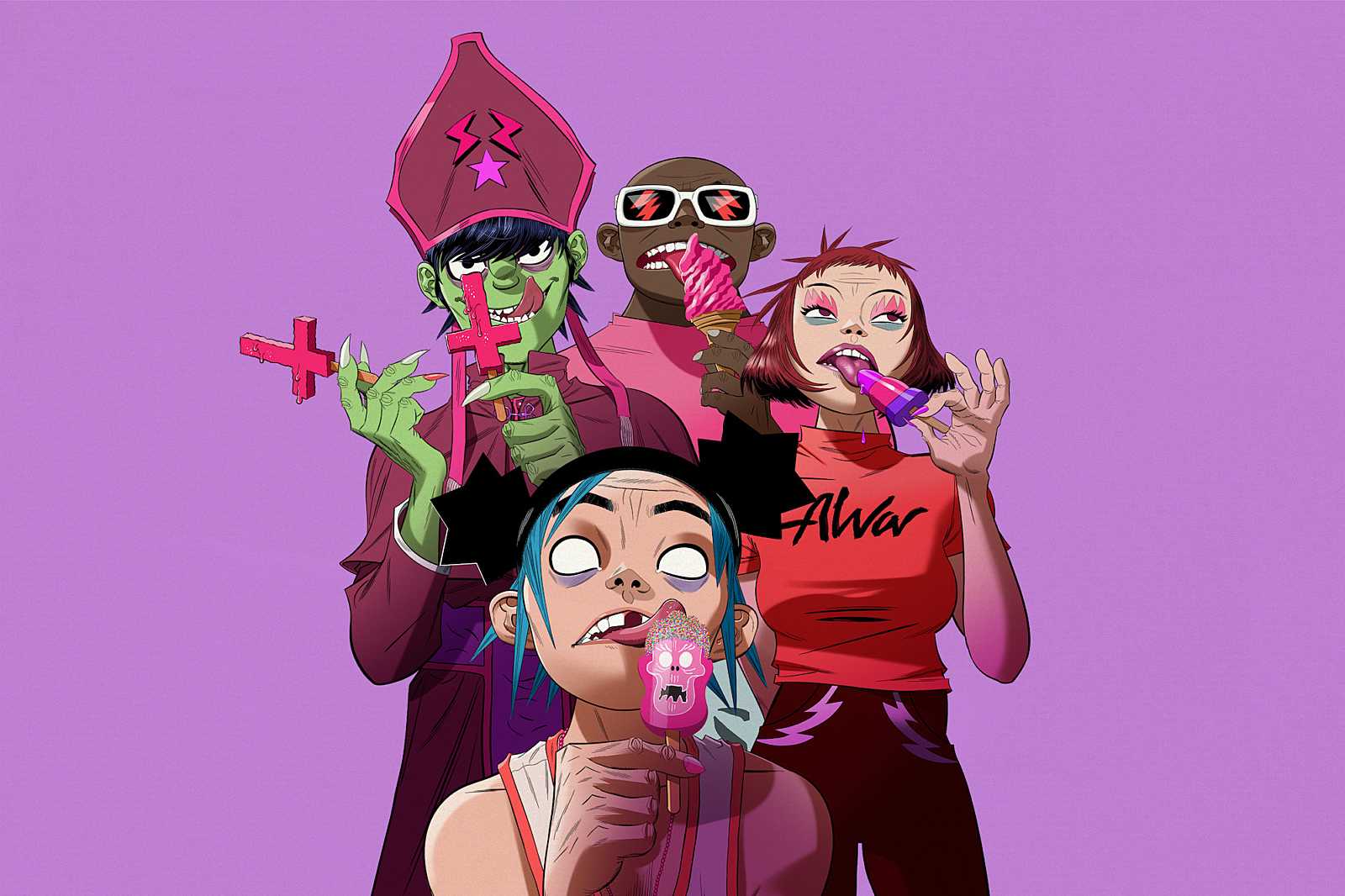 The Gorillaz mastermind comments on the process behind his favourite collabs.
From classics like 'Feel Good Inc.' and 'Clint Eastwood' to recent singles with Tame Impala and Thundercat, Gorillaz know what goes into making a game-changing collaboration.
In our recently-released February 2023 issue, we're looking back and celebrating some of the project's most inspired pairings from across the years, with Damon Albarn himself offering up some words of wisdom on choosing artistic partners.
"What's great about working with collaborators is that it's a process that never repeats itself, a perpetual experiment if you like," the mastermind told us. "Is there a method? No, not really - just being open to joy."
Gorillaz are set to release their new album 'Cracker Island' on 24th February via Parlophone, and it'll feature collaborations with the aforementioned Tame Impala and Thundercat, as well as Stevie Nicks, Bad Bunny and Beck.
The 'Cracker Island' tracklisting is as follows.
1. Cracker Island ft. Thundercat
2. Oil ft. Stevie Nicks
3. The Tired Influencer
4. Tarantula
5. Silent Running ft. Adeleye Omotayo
6. New Gold ft. Tame Impala & Bootie Brown
7. Baby Queen
8. Tormenta ft. Bad Bunny
9. Skinny Ape
10. Possession Island ft. Beck
We run down some of the best Gorillaz collaborations in our new February 2023 issue. Check it out below and buy a copy here.
Read More