Watch
Declan McKenna performs 'British Bombs' outside the Houses of Parliament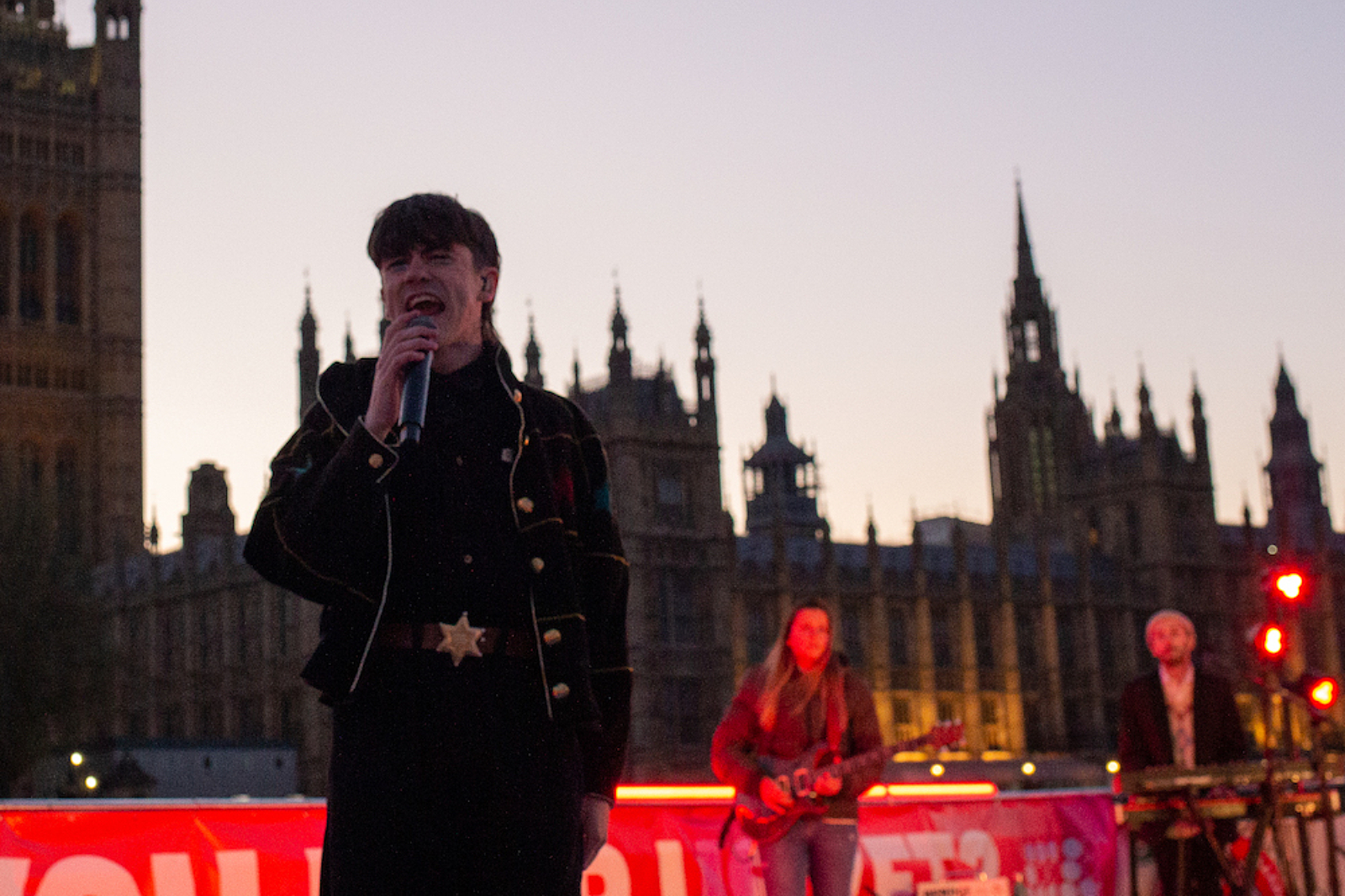 His full set for Climate Live will be available on Wednesday.
This weekend, Declan McKenna performed his first live set of 2021 from a boat on the Thames outside the Houses of Parliament. Recorded for Climate Live, it was part of their 24-hour live music stream to launch their youth-led global climate concerts set to take place in more than 40 countries on Saturday 16th October 2021.
Joining the rallying cry to world leaders - "Can You Hear Us Yet?" - Declan says, "The question I'd ask world leaders is what disaster are we waiting for? There's so much reason and so much cause to change the way we're doing things right now and why wait? Why wait to act on this? We really are already seeing the impacts of climate change, of temperatures rising all around the world. We are already seeing the impact of pollution, the impact of all of this stuff for many years now – why wait? Why wait to do something massive?"
The full video of his performance will be available via YouTube on Wednesday at 8pm, and you can watch Declan play 'British Bombs' below.
Climate Live's line-up and venues for the concerts in October will be announced soon!
£10
£26
Read More