Dilly Dally announce new remix EP 'fkkt' - listen to the CRIM3S remix of 'Desire'
The new release is out on 7th October, and its first track is premiering on DIY.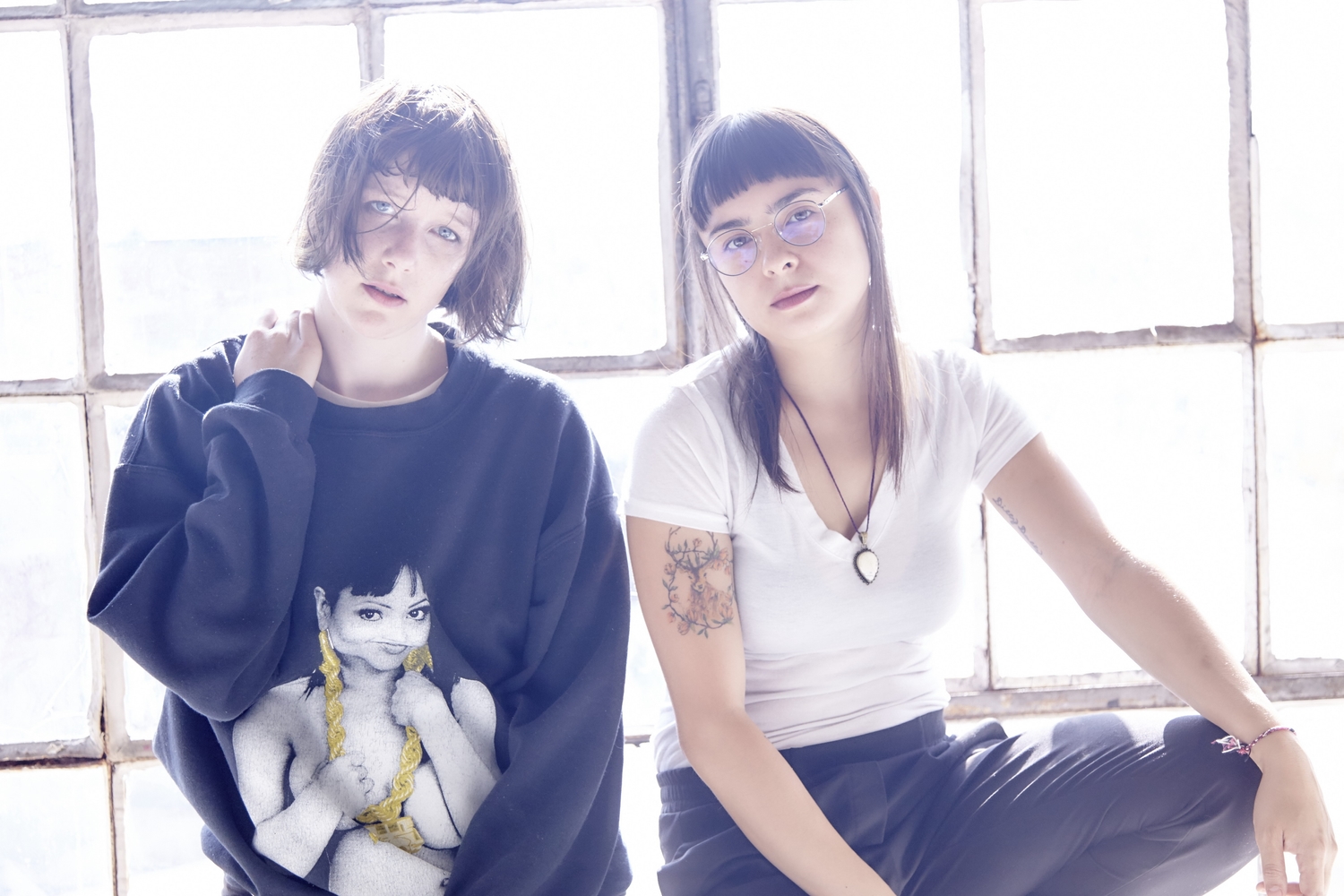 Dilly Dally have announced the release of a new remix EP - 'fkkt' - and we're premiering its first track, a 'Desire' rework by London duo 'CRIM3S'.
All the remixes are of songs taken from the Toronto clan's excellent debut album 'Sore', which they will tour around the UK this month, with a London set for the Scala.
"Sadie Pinn from CRIM3S reached out to us as soon as 'Desire' dropped last year, and our artist crushes all sorta grew from that. Don't think they ever fucked with guitar music much, but there was a similar attitude that we all shared," explains vocalist Katie Monks.
"Herself and Rou Rot remind me of all my punk-ass Toronto friends, except from the future or something. They just feel like fam. If CRIM3S lived in a squat with their ferret down the street from Dilly, Bad Channels, Odonis Odonis, Nailbiter, Poster Boy, Force Publique… I think all our brains would explode or the CN tower would combust into pink flames and heavily distorted screech-noise. MOVEE OUTT HEREEE AND BRING YOUR LONDON RAVE GODS WITH YOU."
'fkkd' also includes remixes from Odonis Odonis, who also take on 'Desire', Bad Channels' rework of 'Purple Rage', Nailbiters doing 'The Touch', and a Force Publique remix of 'Burned By The Cold'.
Stream the CRIM3S remix of 'Desire' below.
Dilly Dally play End of the Road Festival this weekend, and are on tour in the UK later this month. View the dates below.
SEPTEMBER
02 End of the Road Festival
17 Nottingham, Bodega
18 Birmingham, Hare and Hounds
19 Manchester, Soup Kitchen
20 Cardiff, The Globe
21 Bristol, Exchange
22 London, Scala
Read More
Featuring James Blake, Romy, Marika Hackman, yeule and more.