Neu Pick:
Canada's Dish Pit lay out the '1000 Ways To Die' on furious new track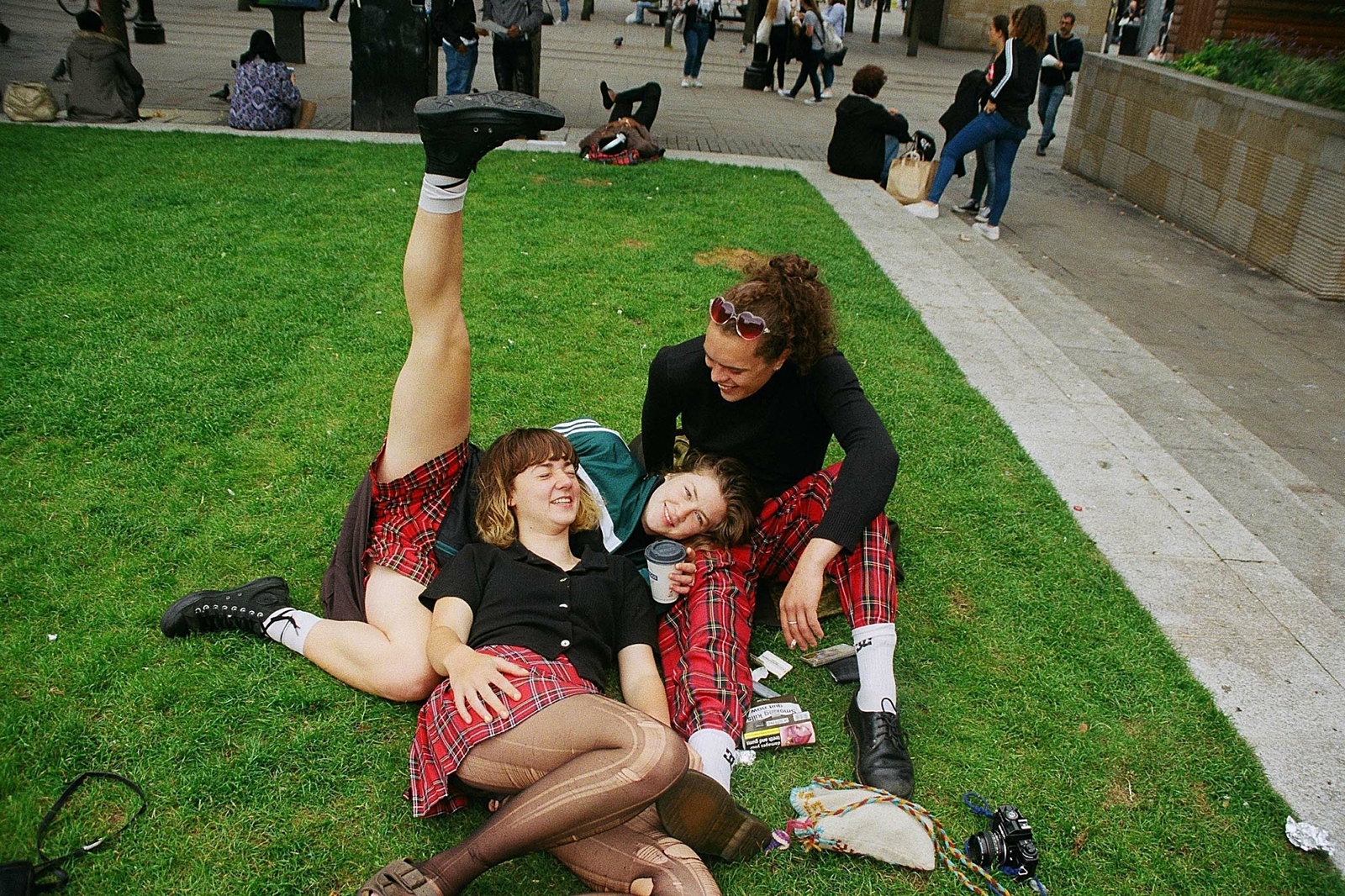 The Montreal punks head out on their debut UK tour this week.
Every weekday, DIY's new music know-it-all Neu brings you one essential new release to get obsessed with. Today's Neu Pick comes from Dish Pit.

"If you don't speak French in Montreal, it's the dish pit for you," goes the press release from the city's latest punk exports, Dish Pit. "If you work here you're put at the bottom of the employment chain and you undoubtedly will get ragged on." As such, the trio's music holds a furious quality, and a desire to break out.
Latest track '1000 Ways To Die' - our Neu Pick for today - pelts forward via screeching guitars reminiscent of Deap Vally and vocalist Nora Kelly's gravelly, infectious vocal.
"This track is meant to be an exploration into why everyone my age is seemingly depressed," Nora says of the song. "'Is it the hormones in our milk or video games?' is implying that it could be a chemical or lifestyle thing but there's also supposed to be an element of knowing that depression is an over-glorified element of my generation's existence."
Dish Pit begin their debut UK tour this week, with the first show coming at the Invisible Wind Factory in Liverpool on Thursday (3rd May).
View the dates and listen to '1000 Ways To Die' below.
MAY
03 Liverpool, Invisible Wind Factory
05 Bristol, Llamageddon Festival
06 Liverpool Sound City
11 Wrexham, Percy's Whitchurch
12 Wigan, The Old Courts
15 Manchester, Thomas Street
17 Preston, The Ferret
18 Brighton, The Great Escape
24 London, Amersham Arms
25 Bedford, The Exchange Gin Festival
29 Northwich, The Salty Dog
Read More