Premiere:
Fall for Grubs' debut LP 'It Must Be Grubs', streaming in full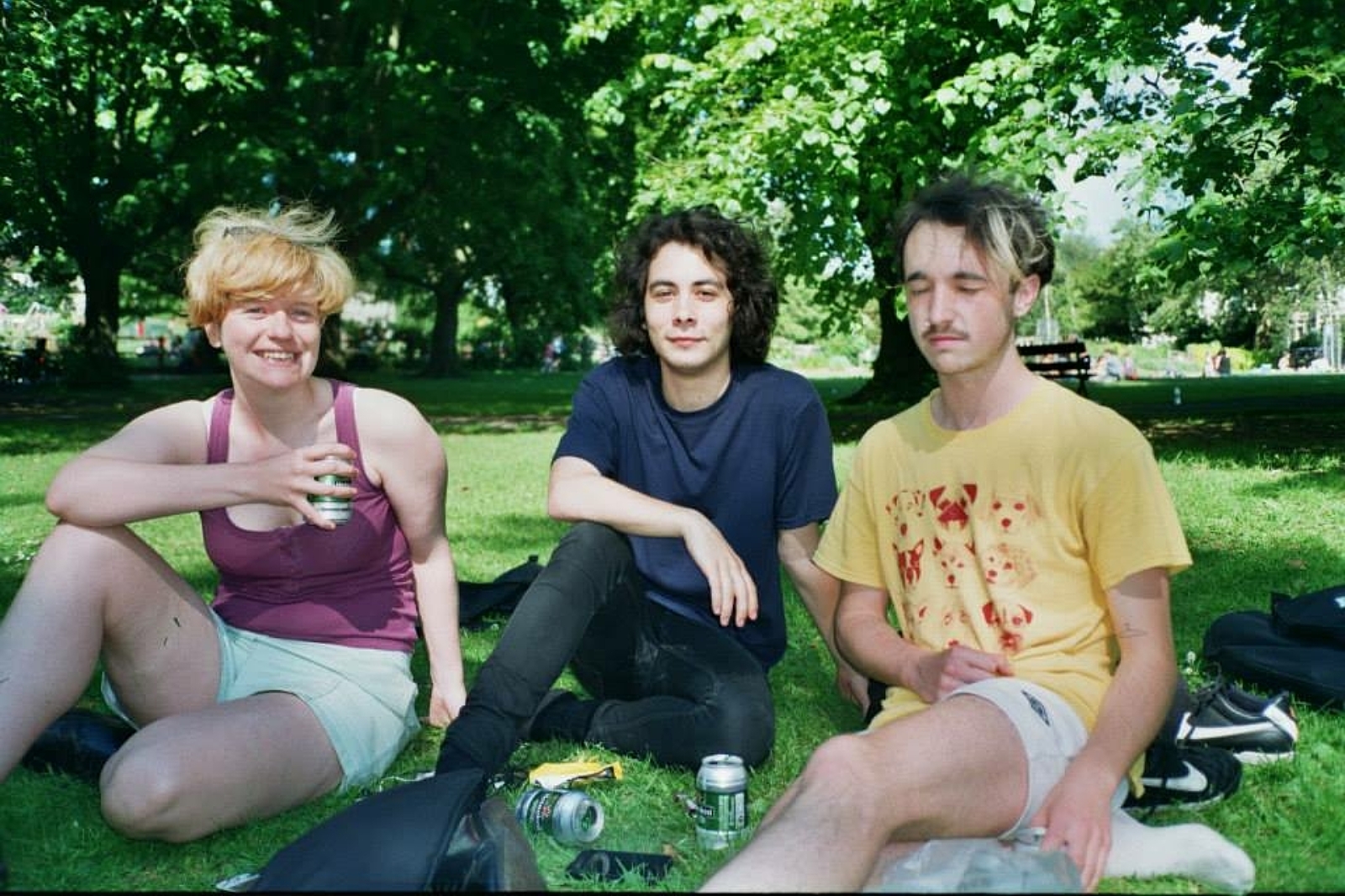 Reeks of Effort release the charming first work this week.
This Friday (11th September), city-hopping UK trio Grubs release 'It Must Be Grubs', a short-spanning but instantly charming first work. And ahead of release, DIY's got the first play, below.
Spanning eleven tracks, 'It Must Be Grubs' blitzes through ramshackle, energised garage rock without ever looking back. Like hitching on a bike, riding downhill and realising the brakes don't work, it's a chaotic journey into the unknown, more rough-edged and free-spirited with every song. 'Windwaker' shakes off mid-week blues, while 'Good Timez' ends things on an all-smiles moment of rejoice. There's always a happy ending with this record.
The band consists of Joanna Gruesome members Owen Williams and Roxy Brennan (also in Two White Cranes and Towel) and former DIY scribe / champion of fashion Jake May.
'It Must Be Grubs' officially out Friday 11th September on Reeks of Effort. Pre-order here.
Grubs play a launch show in Bristol this Friday, too. Tickets.