Back in the game:
FIDLAR announce live return with LA show, post ridiculous message to fans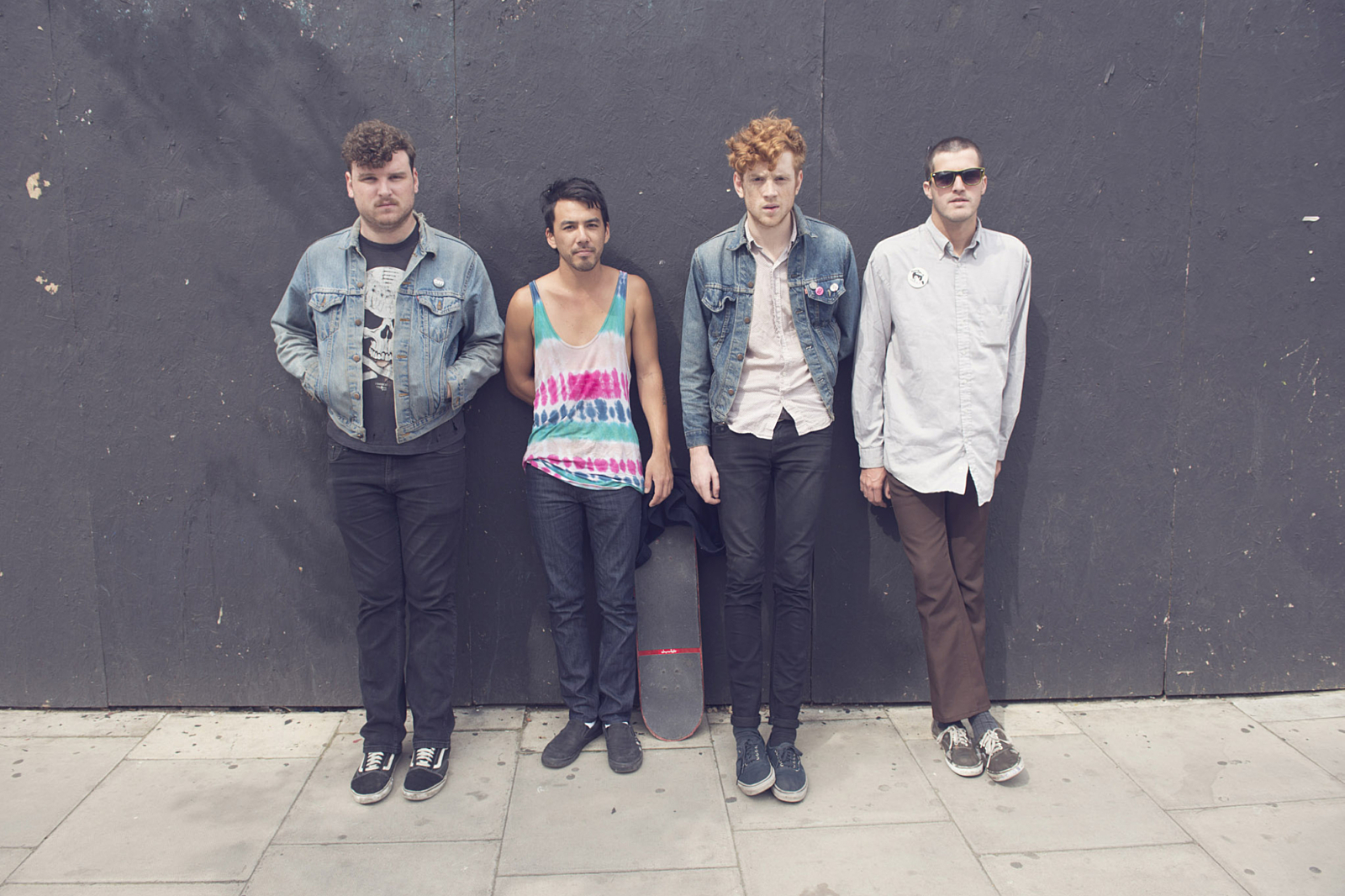 A follow-up to the band's S/T debut is anticipated for 2015. See the band's hilarious end of 2014 message.
FIDLAR have announced that they're set to make their live return early next year.
The band will play Los Angeles' The Regent on 23rd January for a one-off event, where they're expected to showcase new material.
With a second album anticipated for 2015, in a message to fans on Youtube, the band state: "Over the past few months, ever since March 2014 in fact, we have been of off (sic) the grid, as a band, in terms of touring and putting out new music. We, the band, over that time have had our fair share of obstacles."
"Brandon and Zac got evicted from our old studio for reasons unknown. Max got back into method acting and locked himself into his apartment literally trying to become Joan of Arc. Elvis spent all summer in a Mojave sweat lodge composing avant grade musical pieces inspired by R.L. Stein's "Goosebumps" series. In addition, Zac, post eviction, moved onto a house boat in Dana Part and began giving tourists guided paddle board excursions. Brandon disappeared from June 23rd - October 15th, then suddenly showed back up again, referring to himself only as "Madame Gemini."
They continued: "Anyways, with that being said, its (sic) been a very difficult and strange 2014. Given everything that has happened and after discussing / giving a lot of thought to the future of our band, we apologise and regret to inform you that we will be… playing a show."
So there you go - after all that, FIDLAR are coming back to the stage. Tickets are on sale here.