Holy Smokes! It's Jack White playing in a pub!
(Well, just outside a pub if you want to be picky…)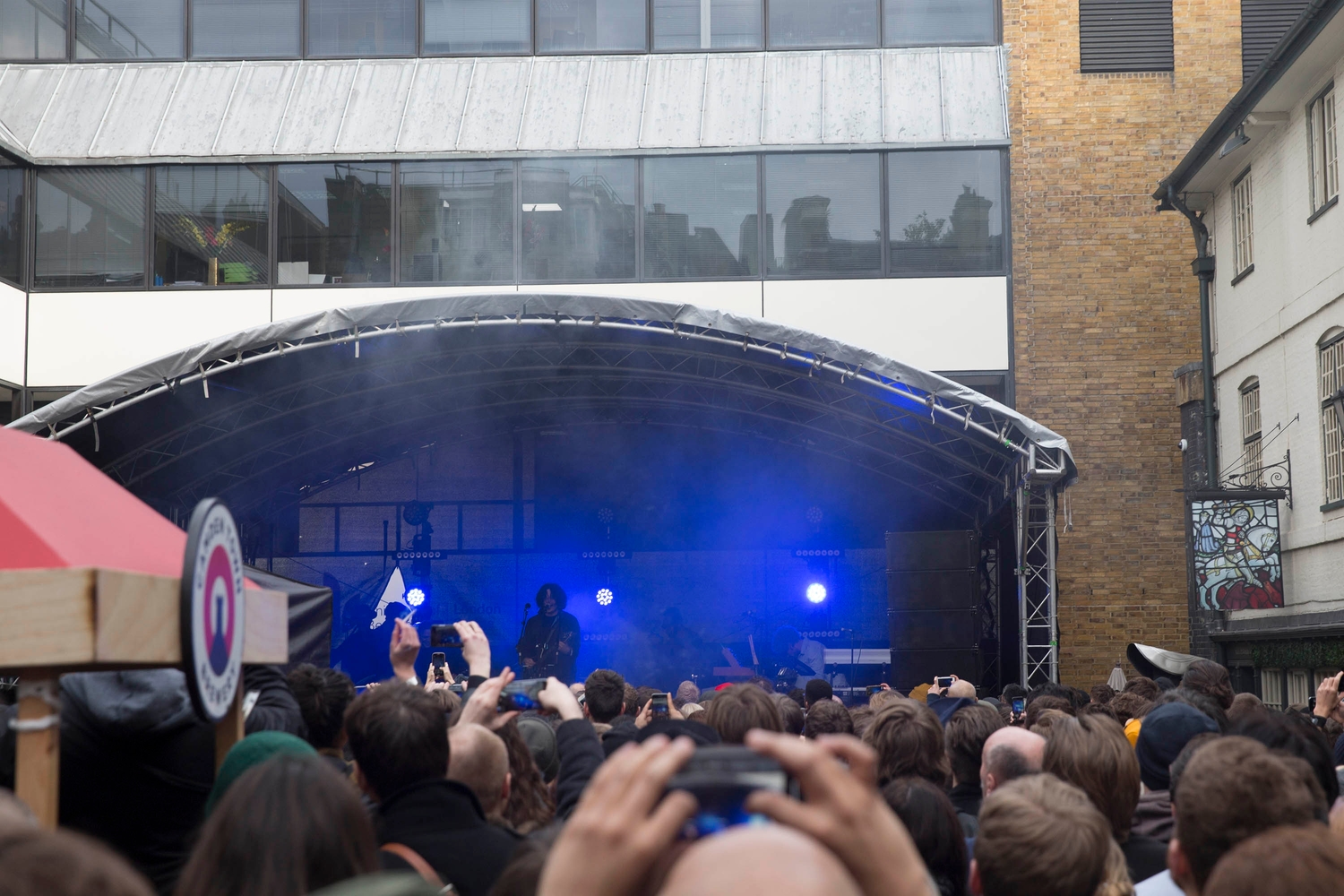 In today's Semi Ridiculous Things That Happened In The Last 24 Hours news, yesterday Jack White rocked up to The George Inn in London Bridge for an impromptu free show.
Announcing the gig at 8.30am (a second play in a day ahead of his already-planned intimate London evening show at The Garage), 300 gathered fans were offered on-brand blue rain ponchos while a special Jack White 'Humoresque' ale was created for the day.
Taking to an actually-quite-fancy makeshift stage in the pub garden at 5pm, Jacky boy - wearing circular black shades and looking more than slightly like Johnny Depp's Willy Wonka - tore through 'Over and Over and Over' and 'Corporation' from current LP 'Boarding House Reach' before claiming that he'd stolen part of his outfit from a Russian spy. Sure?
Treating the crowd to old White Stripes cuts 'Dead Leaves and the Dirty Ground' and the madcap caper (complete with rapping) of newie 'Ice Station Zebra', he then mixed White Stripes self-titled album track 'Cannon' into a slowed down version of 'Fell In Love With A Girl' before ending with an elongated 'Lazaretto'.
Safe to say, it was better than most Wednesdays at 5pm. Also shout out to the passing tourist who, upon reading the pub's announcement sign, bemusedly declared "What is Jack White?!". The eternal question, indeed…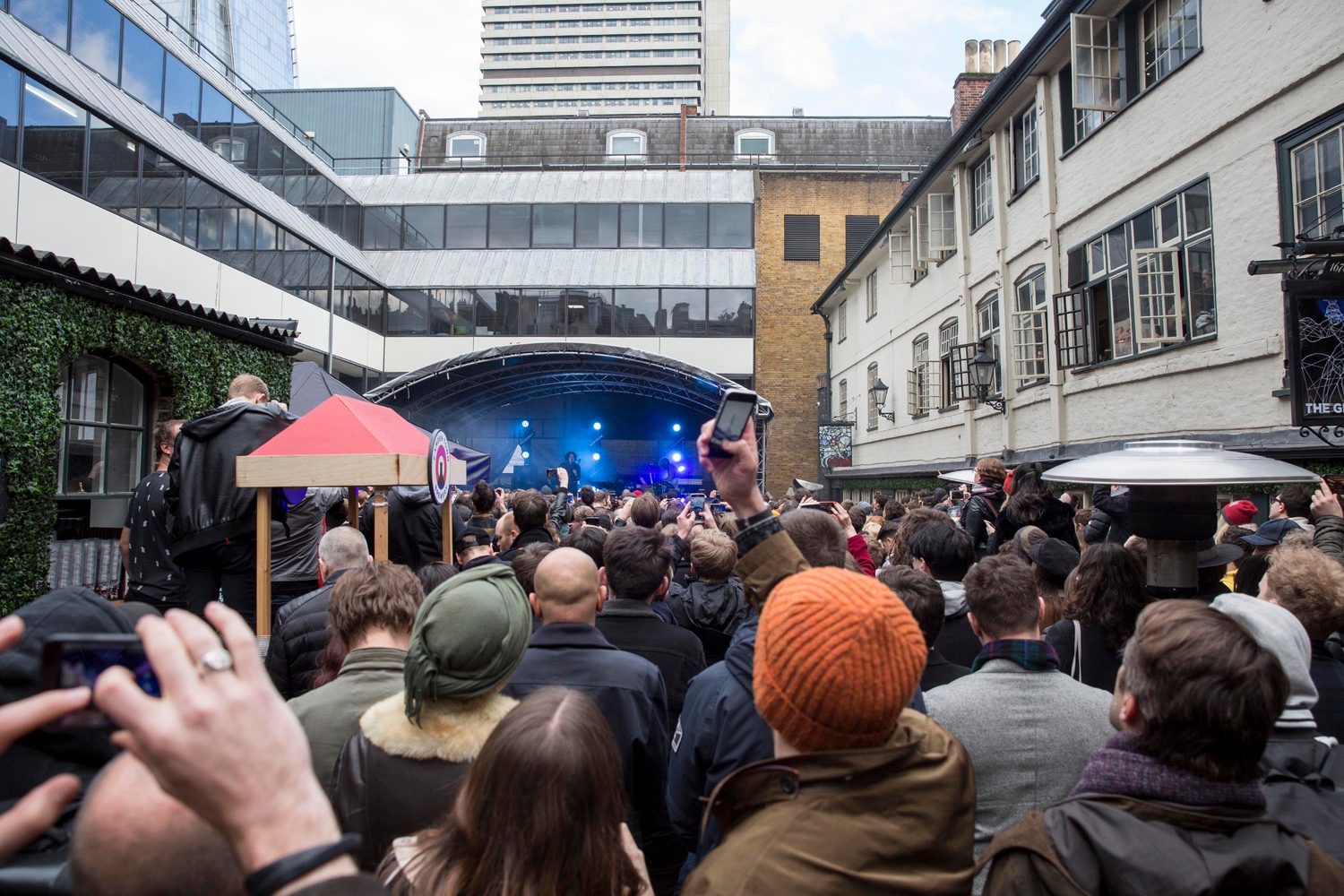 Read More
Featuring James Blake, Romy, Marika Hackman, yeule and more.