Listen
Let's Eat Grandma announce new album 'I'm All Ears'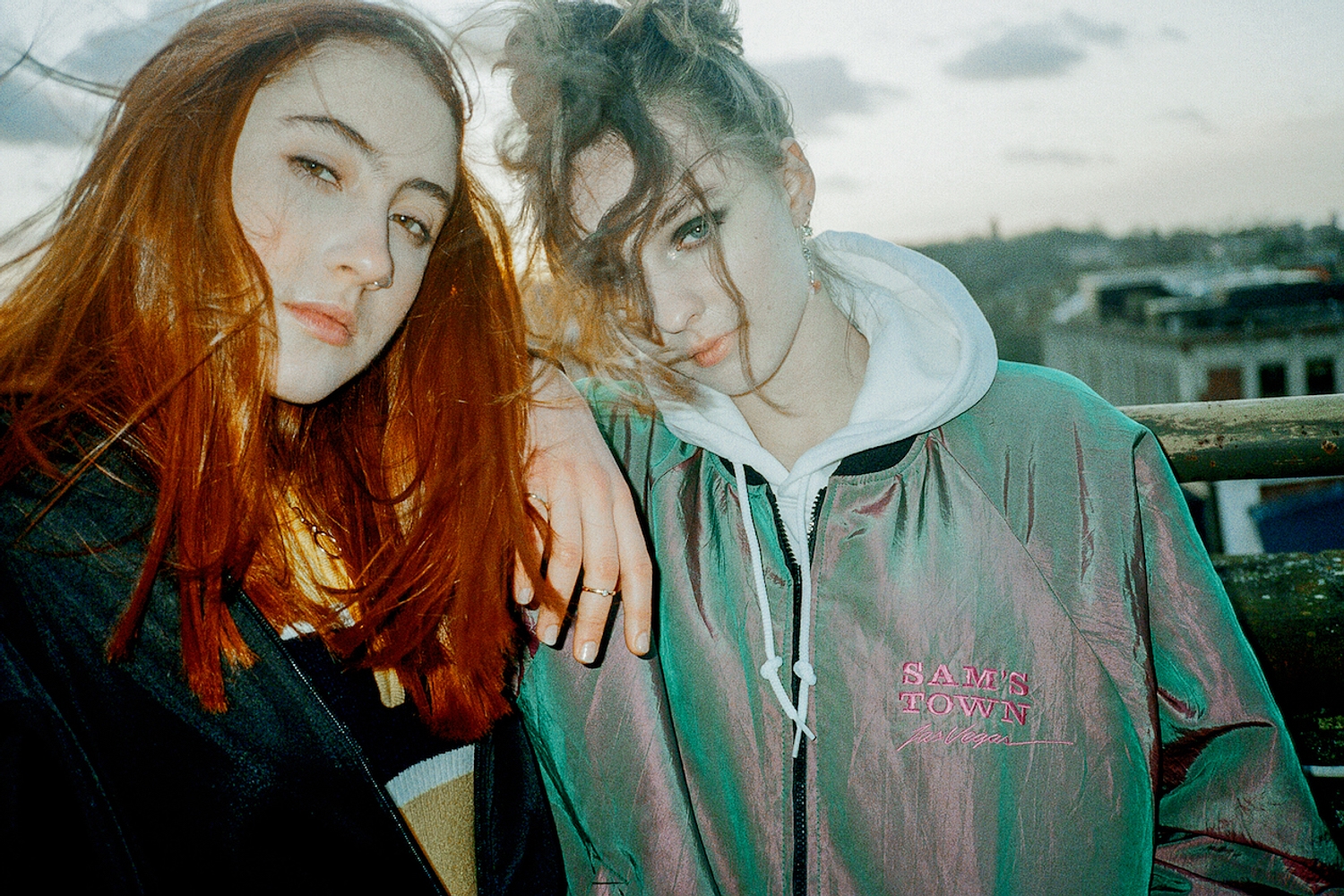 The pair have also shared new single 'Falling Into Me'.
Let's Eat Grandma made their comeback last month with a new SOPHIE-produced single, 'Hot Pink'.
They've now followed it up with new single 'Falling Into Me' and full details of their new album.
'I'm All Ears' will come out on 29th June via Transgressive, and is the follow-up to the band's 2016 debut 'I, Gemini'.
Speaking about the track in a press release, the band's Rosa said: "It's about getting to know someone and getting over your fears about feeling insecure. It's about telling people how you feel."
Jenny adds: "It's about communication. Some of the lyrics reference being in control as a woman in a romantic relationship, and being the one to initiate. So you're the person who tells them that you like them, you're taking the initiative. It's the importance of if you feel something, tell them. Because you don't know what's going to happen in life, you might as well just do it."
The band are set to head out on a UK tour next month, with an additional London show announced for September.
View the dates and listen to 'Falling Into Me' below.
APRIL
04 Glasgow, Stereo
05 Newcastle, Riverside
07 Leeds, Belgrave
08 Sheffield, Plug
09 Manchester, Deaf Institute
11 Birmingham, The Castle and Falcon
12 Cardiff, Globe
13 Bristol, Lantern
SEPTEMBER
27 London, Heaven