Album Review
Let's Eat Grandma - I, Gemini
2 Stars
These two best friends specialise in strangely-built pop, but aside from showing off peculiarities, their debut lacks purpose.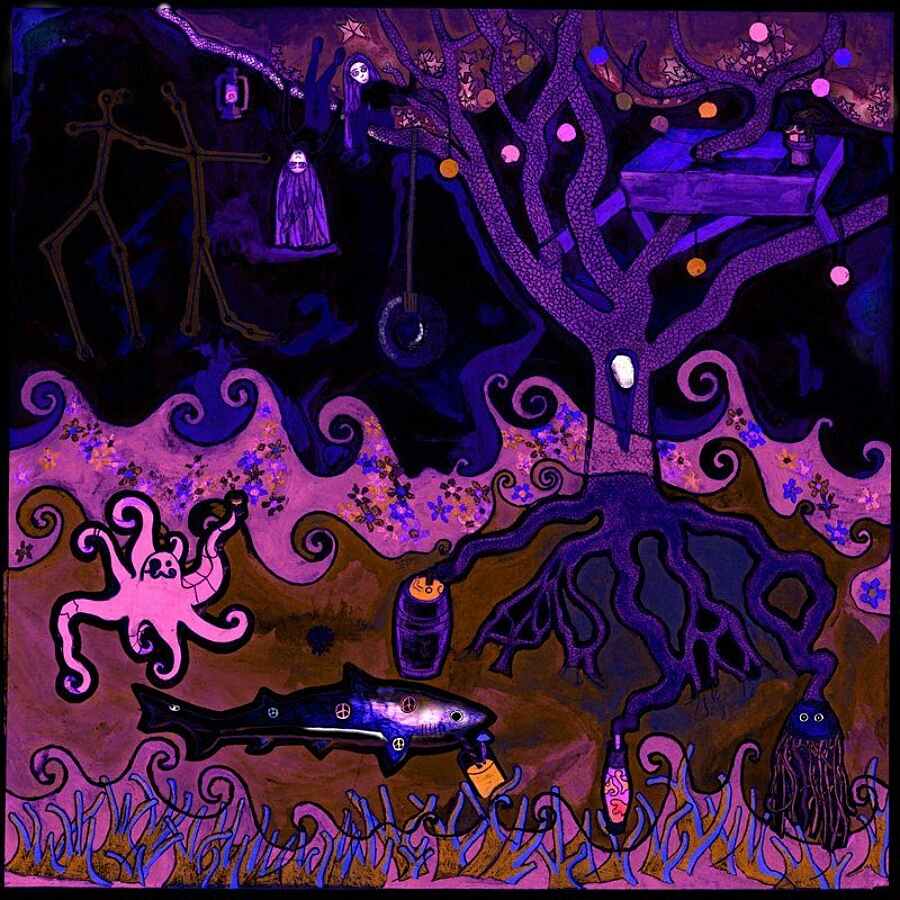 Let's Eat Grandma have an eye for the odd. Two teenagers - Rosa Walton and Jenny Hollingworth - based out of Norwich, they've been friends since day one. And their debut album packs a childlike sense of wonder that hints at higher climes, strangely-built pop with intentionally-weird production. Problem is, this imaginary world they inhabit isn't the most inclusive.
The project started during Rosa and Jenny's time in music college, while they were finishing GCSEs. And 'I, Gemini' is bookended by two "textbooks", 'Deep Six Textbook' and a version of the same song, performed on ukulele. The latter is a waste, but the record's opening track is a gorgeous sea of calm, built from the delicate drums you'd find in an early Beach House record. It captures the experience of listening through seashells to hear the wind, a why-the-hell-not experience Let's Eat Grandma hold close.
Whether it's in a fairytale reconstruction ('Rapunzel') or up in the branches of 'Welcome to the Treehouse''s two parts, this record bills itself as deeply imaginative, where anything can happen. But a default of singing about frogs, magical creatures, crickets - all sorts - doesn't sit well. 'Eat Shiitake Mushrooms' could be a ferocious song, were it not for dodgy levels (vocals being madly high in the mix) and the equally dubious rhyming couplets of "invincible", "predictable" and "peculiar illusion", "electric infusion". A mocking take on rap in 2016 ("the whole album is almost taking the piss out of popular music," they recently claimed) seems a bit baffling. And if we're talking textbooks, much of the record is a bit like someone stomaching all the Narnia Chronicles at once and randomising the plot.
There's definitely something there, though. In 'Chocolate Sludge Cake''s disjointed production, they bring to mind the mad genius of Mica Levi. And while 'Sleep Song' could do being snipped like 'Rapunzel''s hair, its wild instrumentation is charmingly bizarre. Let's Eat Grandma clearly have the potential to merge fantasy and instant fix pop, but this debut is more a showcase of their peculiarities than anything else.