Palm Honey pull shapes in the video for 'Stick The Knife In'
We've got the first look of the band's geometric new clip as today's Neu Pick.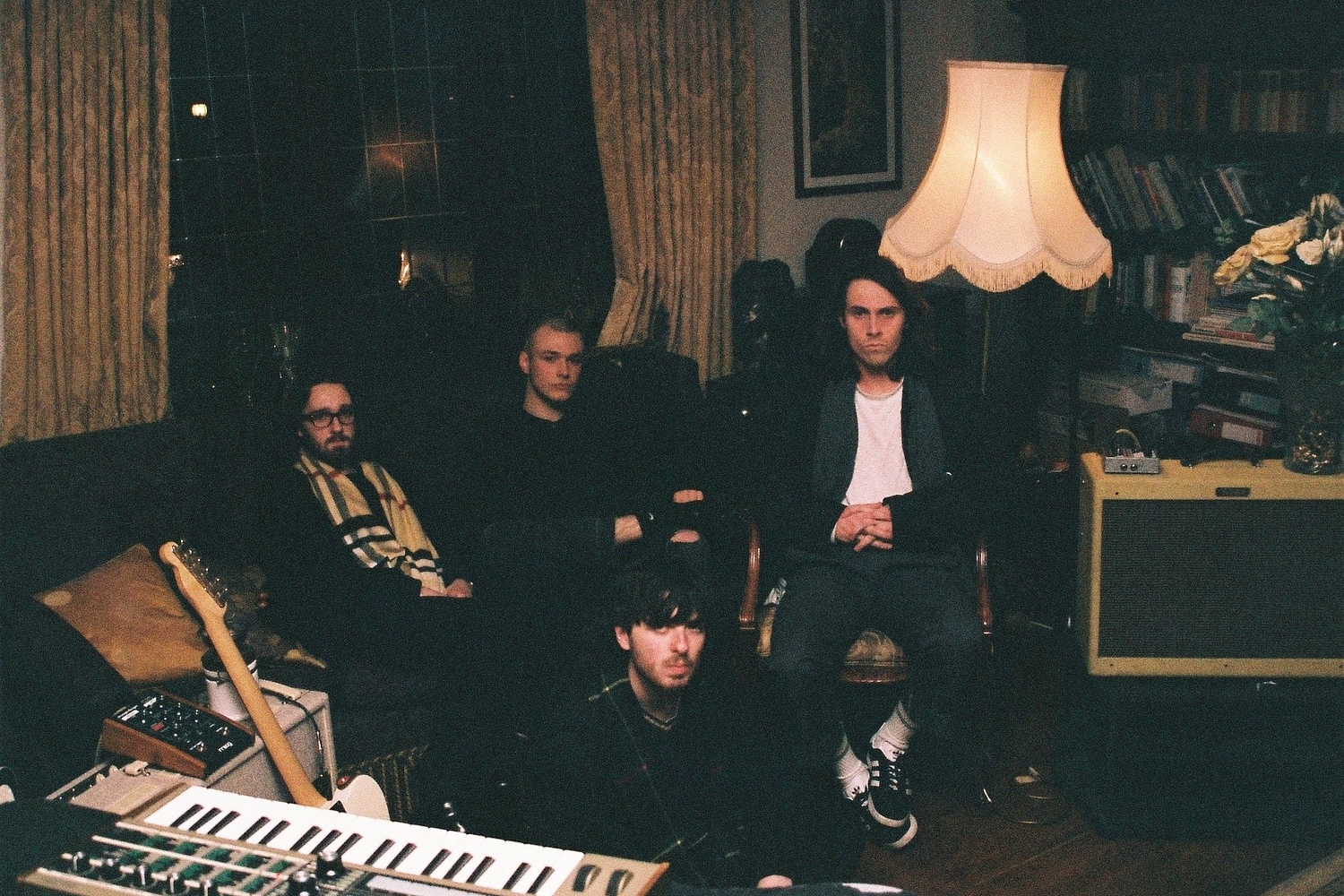 Every weekday, DIY's new music know-it-all Neu brings you one essential new release to get obsessed with. Today's Neu Pick comes from Palm Honey. With the release of their new EP 'Tucked Into The Electronic World,' Reading's Palm Honey have revealed themselves to be seriously adept at finding the sweet spot between psych-pop euphoria, shoegaze fuzz and even a bit of post-punk doom. Nothing quite epitomises that more than their latest single, 'Stick The Knife In.' The band say of the track that: "'Stick the Knife In' is about a lack of self-awareness, not knowing your own boundaries and limitations and, as a consequence, essentially sabotaging yourself. Which speaks quite well about us as a unit, really." Now that's a little bit of a harsh self-assessment isn't it? Their "self-sabotage" has lead to them creating a track that reaches some seriously stratospheric heights on a foundation of motorik beats and walls of crashing percussion. It's still got those dreamy, shoegaze licks though, and the resulting combination might be one of the band's best tracks to date. For the video, they've enlisted the help of artist and director Nathan David Smith (who has previously worked with Slowdive and Preoccupations). It's a geometric odyssey of morphing shapes and lights that become increasingly nervy as the music itself ramps up and becomes more frenetic. Smith said of the video: "We really discovered a shared creative vision across elements of my own artistic practice that I've been able to revisit in this video, exploring motifs of repetition/ motion/ distortion, building to a big warped and fucked up crescendo." Watch the video for 'Stick The Knife In' and see Palm Honey's upcoming tour dates below.
Featuring James Blake, Romy, Marika Hackman, yeule and more.