Phoenix link up with Clairo for new version of 'After Midnight'
The original version appeared on Phoenix's 'Alpha Zulu' album.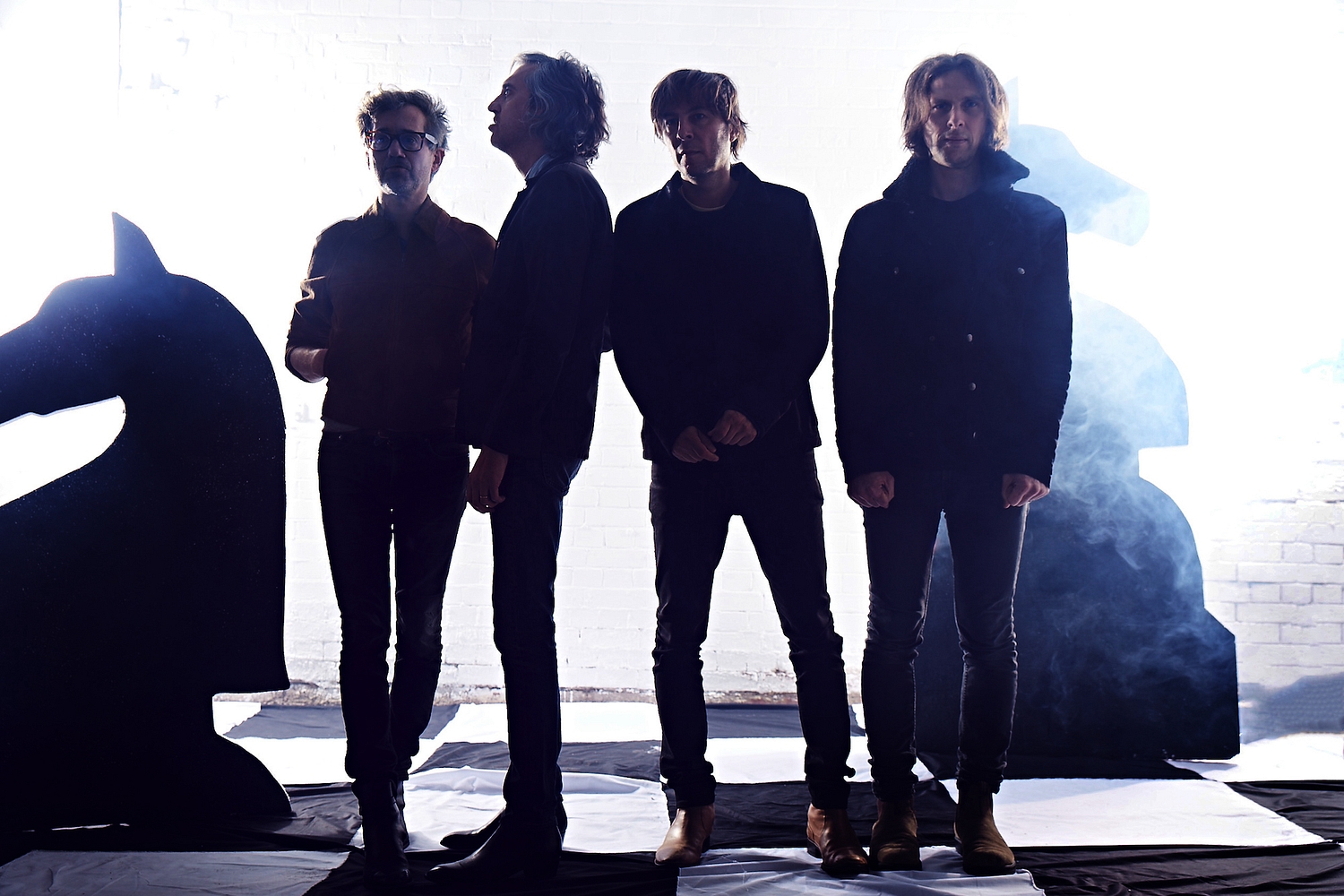 Photo: Ed Miles
Following the release of their album 'Alpha Zulu' last year, Phoenix have teamed up with Clairo to share a new version of LP cut 'After Midnight'. "We've loved Claire since day 1!" The band say. "What a treat it is to have her sing with us! We hope you'll enjoy it as much as we do." "I've been a massive fan of Phoenix for as long as I can remember, and I'm very grateful that they asked me to sing on this remix," Clairo adds. In our review of 'Alpha Zulu', we said, "'Alpha Zulu' is a fun record, on which the creators' own enjoyment is audibly palpable." Revisit our full review of 'Alpha Zulu' here, and have a listen to the new version of 'After Midnight' below. Features / Interviews Phoenix: Night At The Museum For their seventh album, Phoenix decided to put the art into art-pop, decamping to the Louvre to create a record steeped in experimentation and forward-motion. See Phoenix live at the following dates: APRIL 07 - Benicàssim, Spain @ SanSan Festival JUNE 03 - Paris, France @ We Love Green Festival 05 - Vilnius, Lithuania @ Lukiskiu Kalejimas 2.0 06 - Sigulda, Latvia @ Siguldas pilsdrupu estrade 08 - Helsinki, Finland @ Sideways Festival 10 - Dijon, France @ VYV Festival 16 - Oslo, Norway @ Piknik i Parken Festival 17 - Mannheim, Germany @ Maifeld Derby Festival 18 - Linz, Austria @ Lido Sounds 21-25 - Glastonbury, UK @ Glastonbury Festival 23 - Reims, France @ Magnifique Society Festival 24 - Luxembourg @ Sirens Call Festival 29 - Belfort, France @ Les Eurockeennes Festival 30 - Marmande, France @ Garorock Festival JULY 01 - Nort-sur-Erdre, France @ La Nuit De L'erdre Festival 02 - Ewjik, Netherlands @ Down the Rabbit Hole Festival 06 - Le Barcarès, France @ Les Déferlantes Festival 07 - Bilbao, Spain @ BBK Festival 08 - Aix-les-Bains, France @ Musilac Festival 13 - Cannes, France @ Palais des Festivals 14 - Gurten, Switzerland @ Gurtenfestival 15 - Dour, Belgium @ Dour Festival 16 - Carhaix, France @ Les Vieilles Charrues 18 - Nyon, Switzerland @ Paleo Festival Get tickets to watch Phoenix live now.
Read More
Featuring James Blake, Romy, Marika Hackman, yeule and more.