Listen:
Sleigh Bells announce new mini-album 'Kid Kruschev'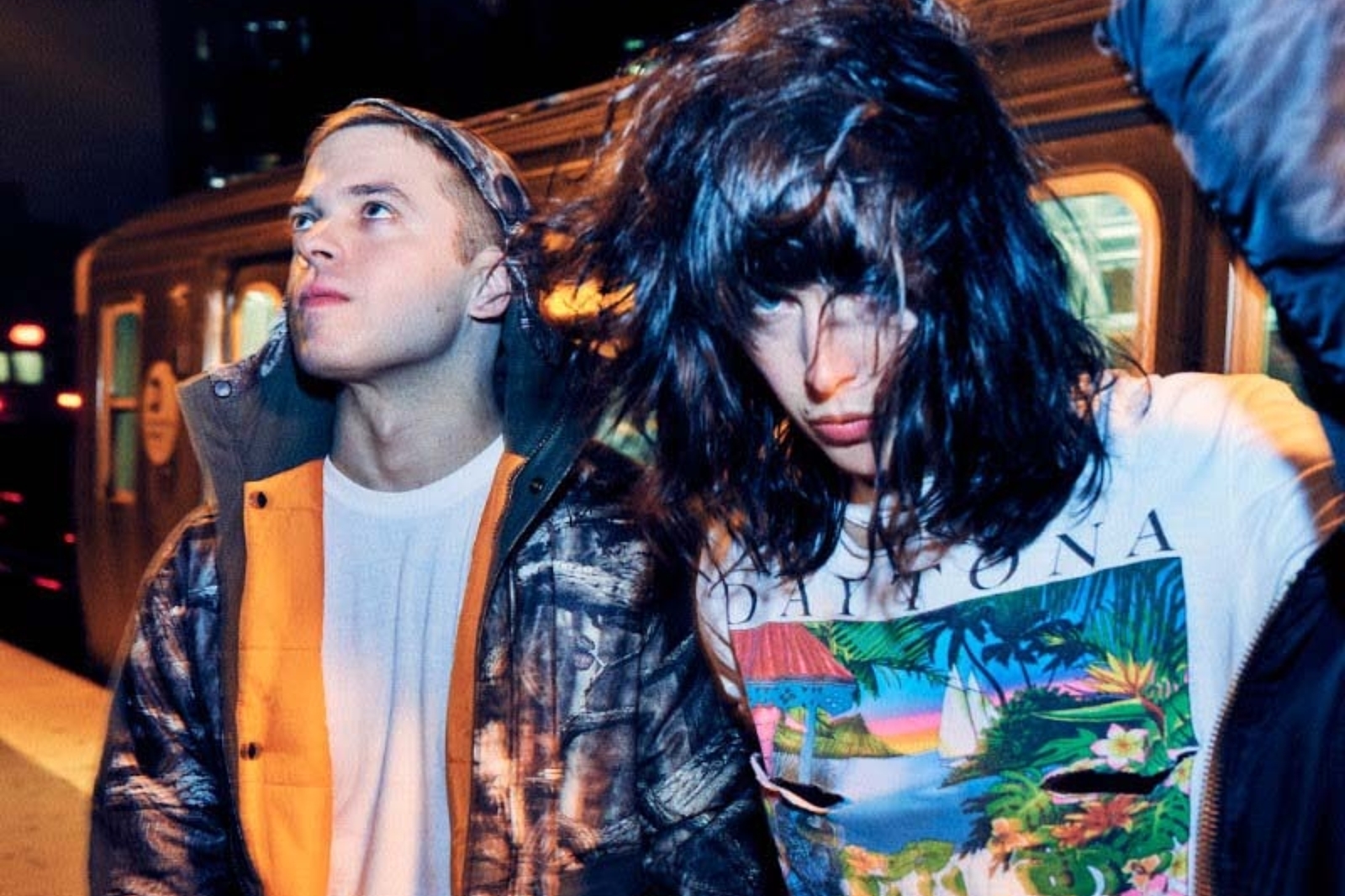 They've also shared new track 'And Saints'!
It's been less than a year since Sleigh Bells released their last album 'Jessica Rabbit', but they're already back with a new mini-album – hurrah!
'Kid Kruschev' is set to be released on Lucky Number on 10th November. It's been inspired by Alexis Krauss' move to upstate New York, which has given them a new place to work, and the political climate, which has helped them embrace both the personal and the global on the collection.
The band's Derek Miller said: "Doesn't feel like the sky is falling, feels more like it fell. Maybe a long time ago and it's just more obvious now. Lots of friction and darkness as well as opposition to all that, which has been inspiring to see. Alexis moved north of Brooklyn recently, somewhere with trees and cliffs, providing us with a new space to write and record without pissing off neighbors, so that's what we've been doing.
"We didn't want to wait another year or two to release something. We like the idea of putting out shorter records at a more consistent rate, so we're gonna give it a shot for a while, see how it feels. Thanks for listening. Take care".
As well as announcing the mini-album, the pair have shared new track 'And Saints'. It's a moody slice filled with swirling vocals, dramatic synth pulses and a reverberating riff.
Listen to 'And Saints' and see the tracklisting for 'Kid Kruschev' below.
01. Blue Trash Mattress Fire
02. Favorite Transgressions
03. Rainmaker
04. Panic Drills
05. Show Me The Door
06. Florida Thunderstorm
07. And Saints
£5.99
Read More