Slowdive have returned with 'Star Roving'
It's their first song in a whopping 22 years.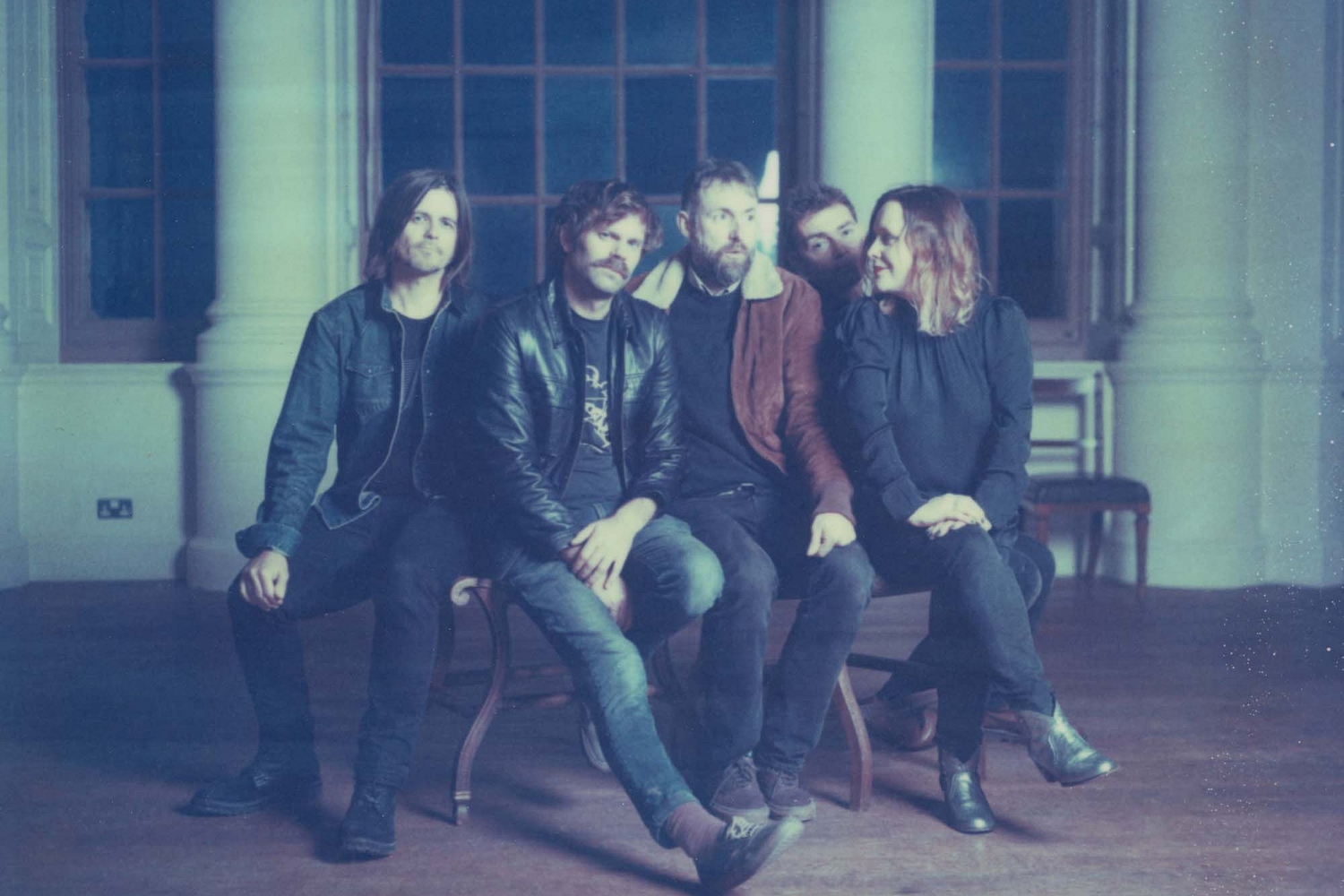 Cult shoegazers Slowdive have returned with a brand new song, their first single in a whole 22 years.
'Star Roving' comes after the band posted a mysterious video clip yesterday. The track retains the band's signature sound, filled with driving yet fuzzy guitar riffs and languid vocals. It's classic Slowdive, but would we really have it any other way?
The band's Neil Halsted said in a Facebook statement: "When the band decided to get back together in 2014 we really wanted to make new music. It's taken us a whole load of shows and a few false starts to get to that point, but it's with pride and a certain trepidation we unleash 'Star Roving'. We really hope folks enjoy it, it's part of a bunch of new tracks we've been working on and it feels as fun, and as relevant playing together now as it did when we first started".
The band have also signed to Dead Oceans and label boss Phil Waldorf said in a statement: "We are elated to work with Slowdive on their new album. I saw Slowdive for the first time, as a teenager, in 1991 at the 9:30 Club in Washington DC. I remember it being a revelation – the way the band used texture and tone was something I'd never heard before, and it stuck with me for a long time".
He continued: "It was one of those gigs that was a gateway drug of sorts — not only was it amazing to see Slowdive, but it was the first taste of a whole sound that made me go exploring into all kinds of music. More than two decades later, their music sounds just as relevant and vital, and we cannot wait for old fans and new listeners to hear the band's new recordings".
Listen to 'Star Roving' below.
Read More
Featuring James Blake, Romy, Marika Hackman, yeule and more.