Summer Camp: "This record was all about creating a whole world you can get lost in"
Summer Camp are back and, inspired by their recent work on the 'Beyond Clueless' soundtrack, they've got a new album in tow.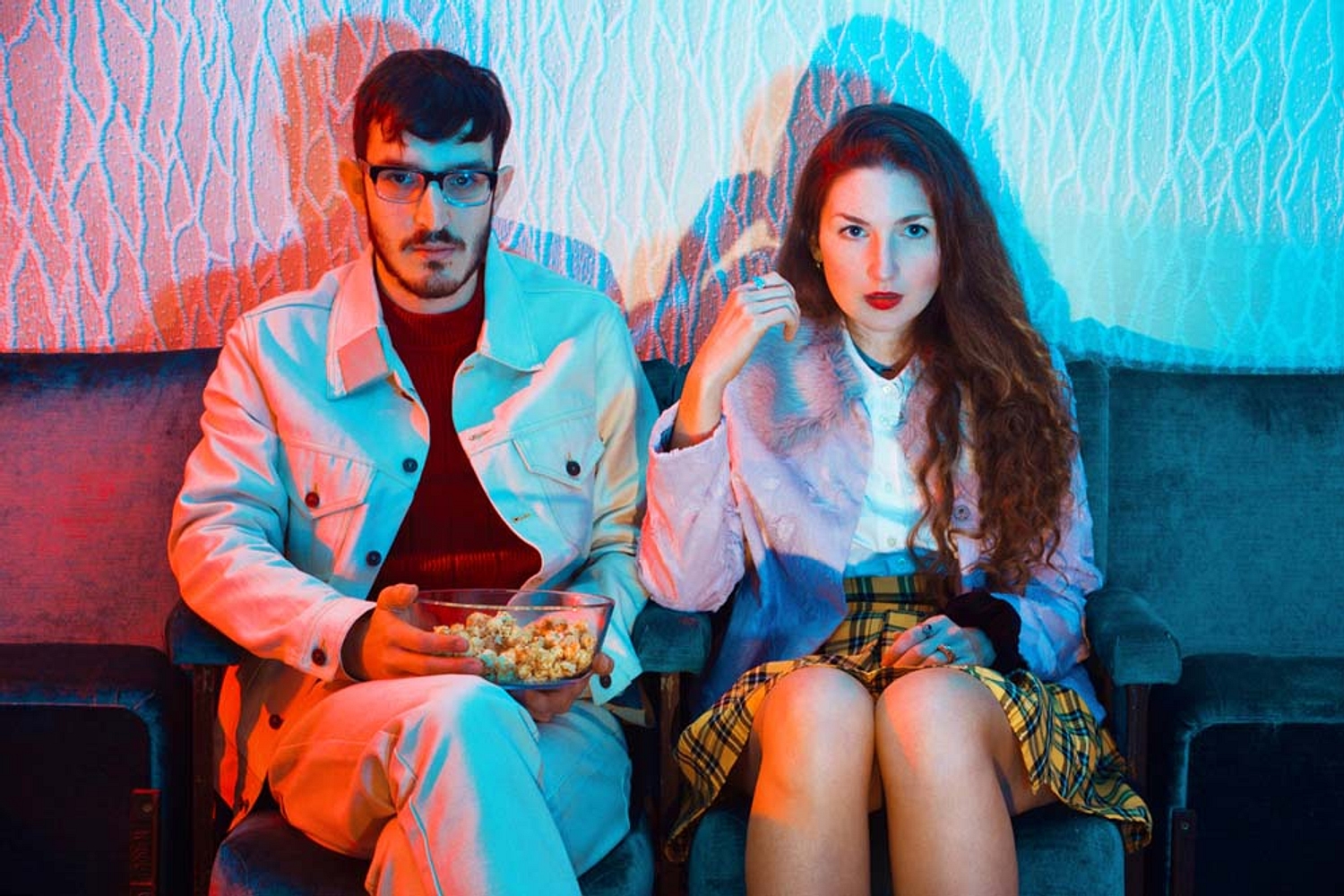 It feels like it was just yesterday that Elizabeth Sankey and Jeremy Warmsley released their second album, their self-titled 'Summer Camp'. Yet, in between touring and piecing together the soundtrack for teen-flick documentary 'Beyond Clueless', they've somehow found the time to write and record a whole new full-length.
"We started it in January 2014," Warmsley reveals, during a joint-phonecall with the pair, "and we've worked really hard on it for a year so it doesn't feel all that quick to us!"
With their last effort, Summer Camp found themselves pushing their own limits, experimenting in 90s hip hop and old school R'n'B and forging their a new direction. Yet, after working alongside longtime friend Charlie Lyne to create the score for his film venture, the duo felt themselves being pulled back into the cinematic pop that they made their name with.
"The second album was about us trying to do something outside of our comfort zone," explains Sankey, "but this one was more about doing what we felt comfortable doing, but doing it the best that we could."
"One of the things about the soundtrack was that it was all about creating a world that was very immersive," Warmsley continues, taking over from the vocalist. "That's something we realised that we really wanted to do, not just in the music but in the lyrics and the artwork. More like the stuff we did on [debut 'Welcome To] Condale' that we didn't really do on the last record, this record was all about creating a whole world you can get lost in."
Titled 'Bad Love', the two-piece's third effort is set to be, in Jeremy's own words, "all about different kinds of bad love, really." Is it going to be completely based on fiction, though? "It always comes from your own experiences to a degree," reasons Elizabeth, "so there are definitely parts and ideas that are coming from us, but it's about phrasing things in a way that are slightly different.
"It really helps writing in the same location and the same context. In order for it to make sense as a whole, you have to have a vision of what you want to say, and then try and find different ways to say it, or look at it from different angles. Personally, I will always be drawn to things that have a theme or a world you can create, or a landscape to explore in terms of narrative, rather than 'This is a song about what we did yesterday!'"
Photo credit: Charlotte Rutherford
Summer Camp's new album 'Bad Love' will be released later this year.
Featuring James Blake, Romy, Marika Hackman, yeule and more.