Festivals:
Temples, Palma Violets, Hinds, Ibeyi confirmed for Secret Garden Party 2015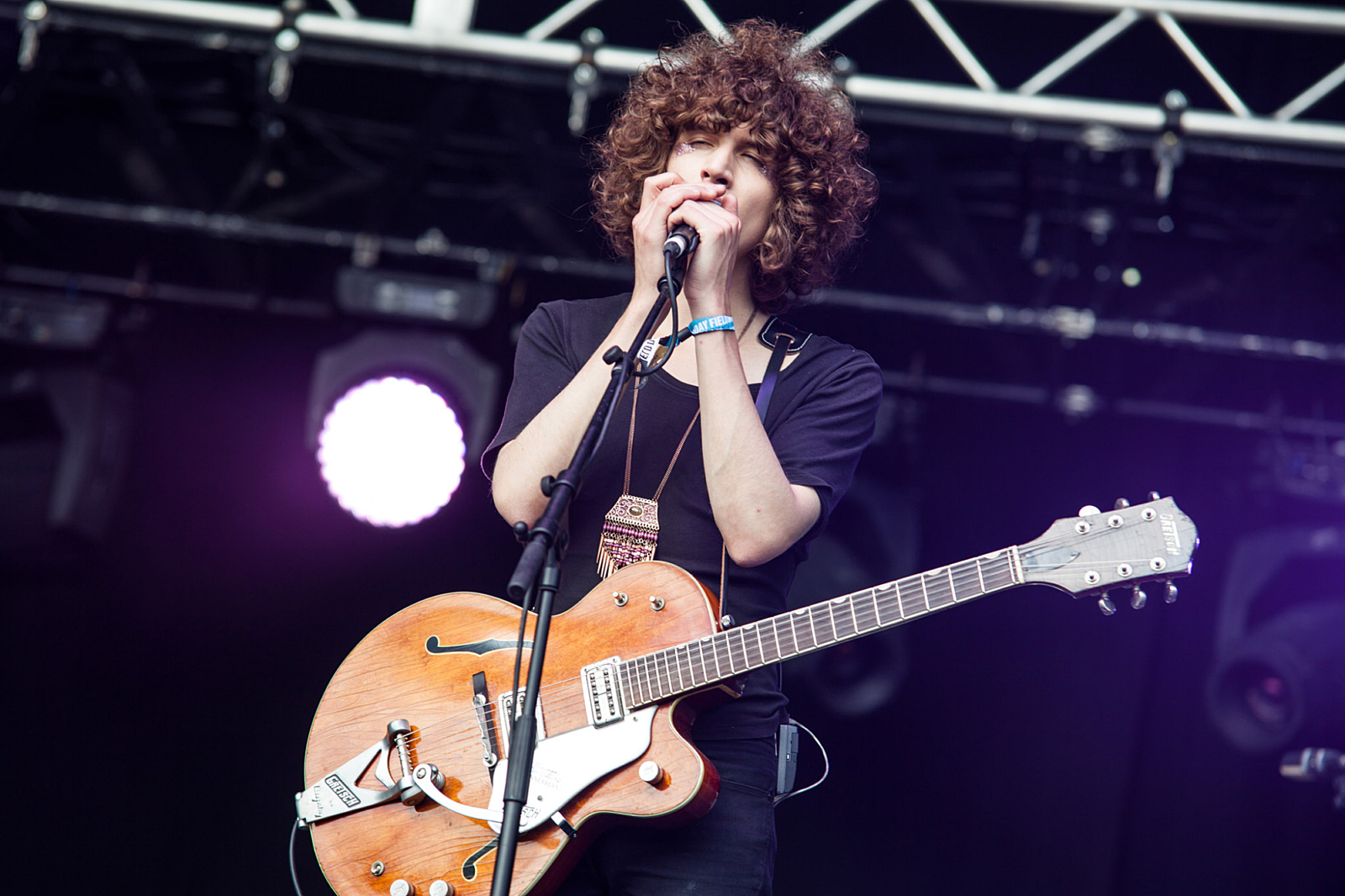 July fest also announces Public Service Broadcasting and The Cat Empire.
Running 23rd-26th July 2015, Secret Garden Party has announced a new wave of artists.
The Cat Empire and Public Service Broadcasting lead the additions, with DIY favourites Temples, Hinds, Palma Violets and Ibeyi also confirmed.
Bloggy supergroup The Acid are on the bill, with Swedish sisters Say Lou Lou and Brighton gems The Magic Gang and Black Honey also confirmed.
These new names join Jungle, Kate Tempest, Menace Beach, Marika Hackman and lots more for 2015.
This year's Secret Garden Party theme is 'Childish Things', turning the festival site into a playground.
Tickets can be purchased here.
Secret Garden Party additions:
The Cat Empire, Public Service Broadcasting, Angus and Julia Stone, Temples, Bears Den, Bernhoft, Palma Violets, Ibeyi, Say Lou Lou, Darwin Deez, Roots Manuva, The Acid, Hinds, Charlotte OC, Haelos, Gentlemans Dub Club, 8:58 (Orbital's Paul Hartnoll), Zola Blood, Yak, Ekkah, The Magic Gang, Laurel, Kiki Bun, Little Barrie, Furs, Fickle Friends, Beaty Heart, Pluto Shervington, Eaves, Meanwhile, Kawehi, Lusts, Vessels, Black Honey, The Moon, Lola Colt, Beans on Toast, Will and the People, Gulf, Ben UFO / Joy Orbison, Richy Ahmed.
Read More