Reading & Leeds 2015:
The Libertines: "It's a milestone; the beginning of a new chapter"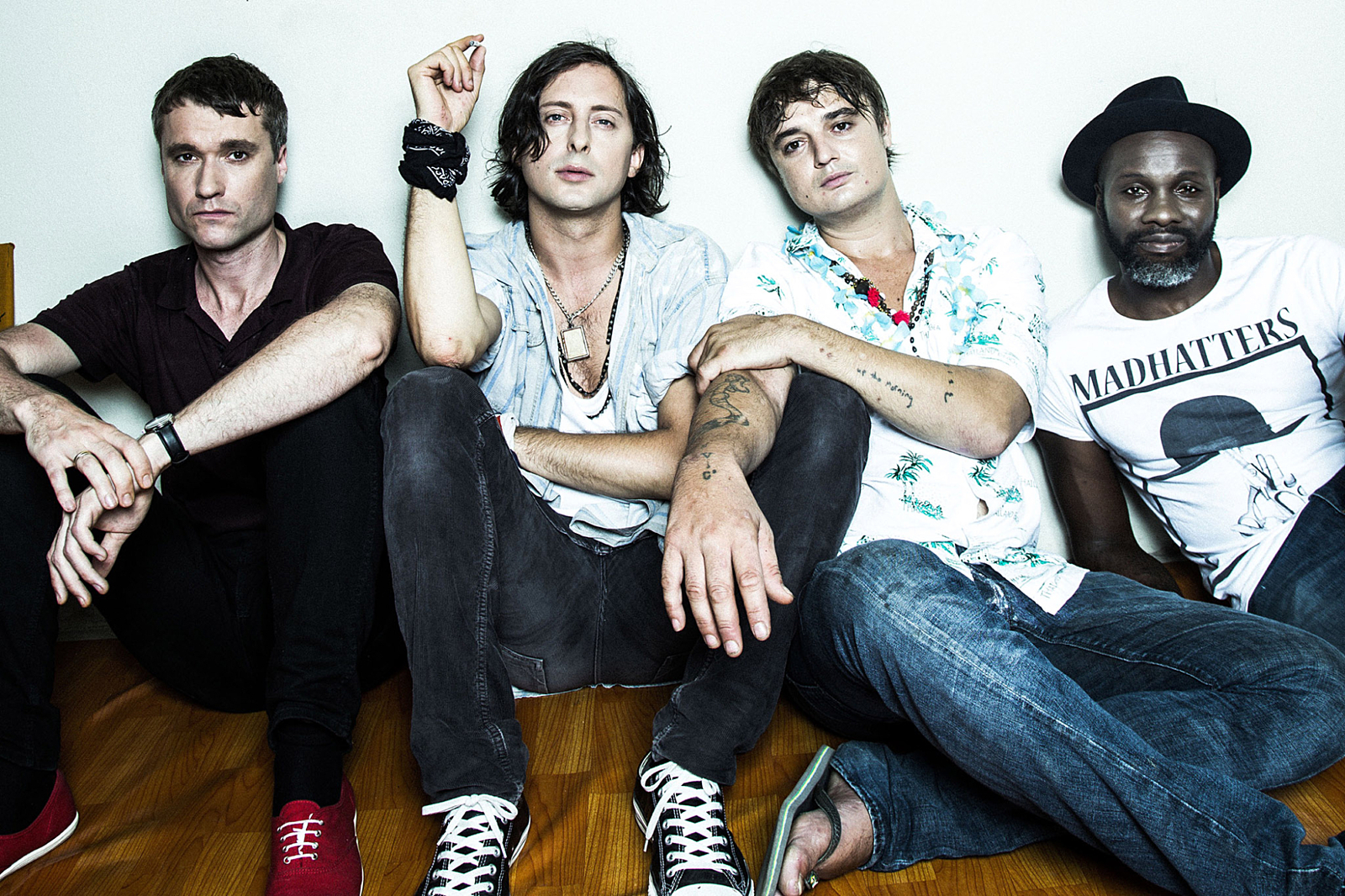 The band's John Hassell speaks to DIY ahead of the band's headline set at Reading and Leeds.
For a long time, nobody really knew what would become of the likely lads. As the last chords of that final single rang out, the headlines surrounding Pete Doherty and Carl Barât continued,and the possibility of The Libertines ever playing together again looked unlikely. A headline set seemed nigh on impossible. Still, against all expectation, Pete and Carl were back together on Reading and Leeds' main stage in 2010 - for a chaotic and ramshackle, yet triumphant return. Now, five years on, they're playing that same stage again, with a new album 'Anthems For Doomed Youth,' and plans to continue writing well into the future. This is no reunion one-off. According to the band's bassist John Hassell, it's the start of a whole new chapter for The Libertines.
"I think after a point we started thinking that we needed to become a functioning band," John says, looking back on The Libertines mindset after their 2010 Reading and Leeds headline slot. "We took the plunge, and it was quite a big decision. All those concerts in 2010 paved the way." This, on the other hand, was less of a plunge, more of a natural progression. "It a natural choice," he explains. "The decision wasn't that difficult in the end – we are a functioning band, lets do an album."
"It's a milestone, you know," John says, looking ahead to The Libertines' headline slots, tonight at Leeds, and on the final night of Reading. "It's the beginning of a new chapter for the band. It feels very significant."
New starts are a recurring theme for The Libertines these days. They chose to record 'Anthems For Doomed Youth' out in Thailand, near where frontman Pete had been visiting rehab. Flying across the world, and being all together in the same room, cemented the idea of a "functioning band" that John refers to so often.
"It was very strange place to record an album," John says. "I think it was important that it was so far away, and the fact that we were all together in the middle of Thailand in a village. I think it was the perfect place for us to do the album. It gave us the space and time to really get focused."
Looking ahead, John is confident that 'Anthems For Doomed Youth' is only the beginning of the rebirth. "Will we make another album?" he asks. "I think definitely, I would say yes."
Read More