News
The Nude Party announce new album 'Rides On'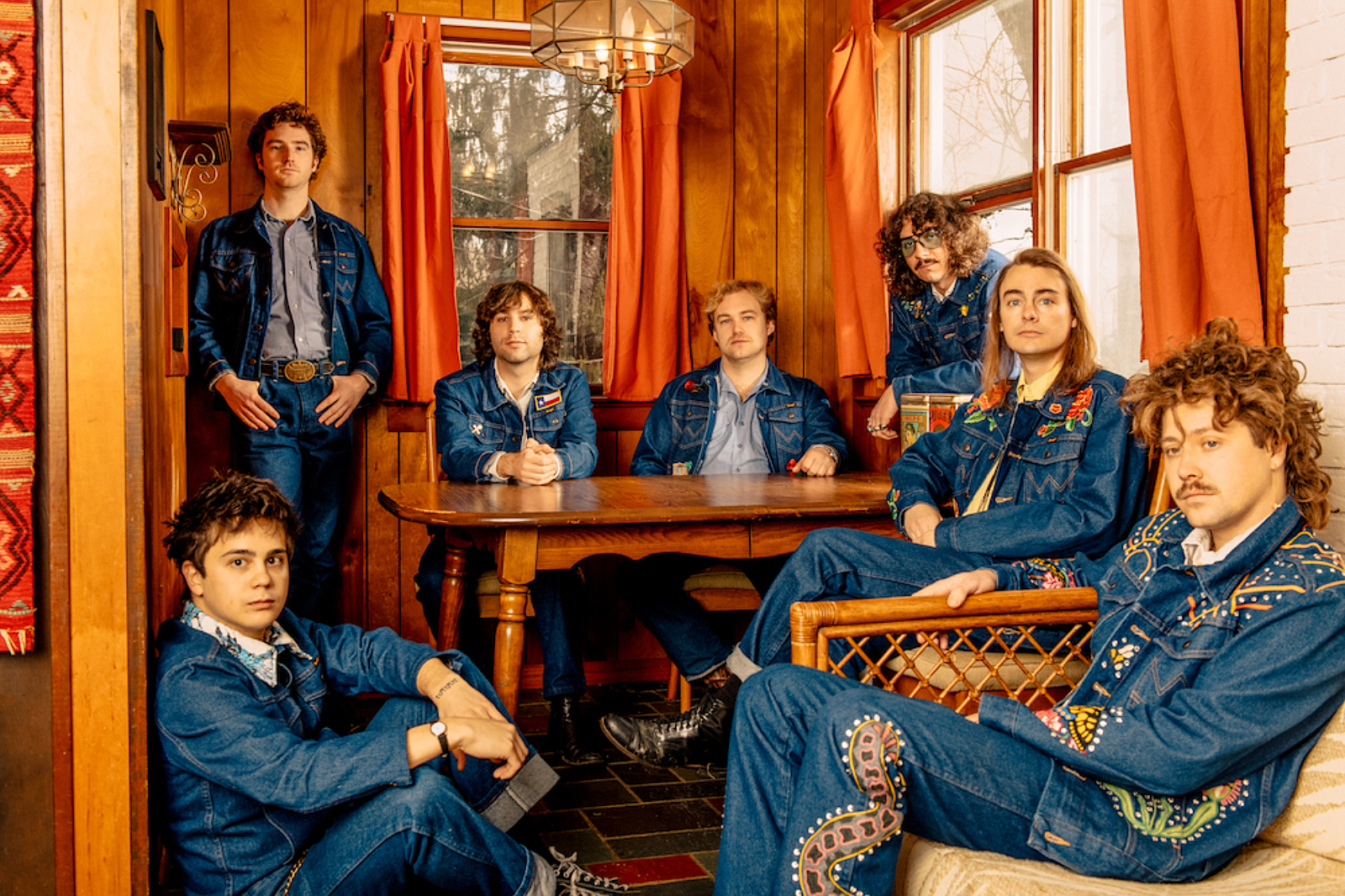 Photo: Clark Hodgin
Listen to 70s-inspired new single 'Hard Times (All Around)'.
Three years on since the release of their 2020 album 'Midnight Manor', The Nude Party have announced that their fourth studio album 'Rides On' will be out on 10th March via New West Records.
Sharing new single 'Hard Times (All Around)' alongside the news, the band's Patton Magee says, "This song started as a half-finished tune that Don was demo'ing on piano. He sent me a recording of his piano playing as I was driving down to New York City listening to early Bob Dylan demos. There is a very old folk tune called 'Down on Penny's Farm' recorded by some unknown duo called the Bentley Boys in 1929. In 1965, Bob Dylan repenned the same basic tune as 'Hard Times in New York Town', lyrically making it relevant to him and his perception of New York City at the time. In that vein of tradition, but with an entirely different chord structure, fell out the lyrics for our 'Hard Times', but somewhat modernized, I think. I had a lot of family flee from New Orleans during Hurricane Katrina and head for Houston, some never went back. Which inspired one of the lines."
Check it out now below.
'Rides On' Tracklisting:
1. Word Gets Around
2. Hard Times (All Around)
3. Midnight on Lafayette Park
4. Hey Monet
5. Polly Anne
6. Cherry Red Boots
7. Ride On
8. Tree of Love
9. Somebody Tryin' to Hoodoo Me
10. Tell Em
11. Stately Prison Cell
12. Sold out of Love
13. Red Rocket Ride
Read More