Watch
The Ophelias unveil new track 'Crocus'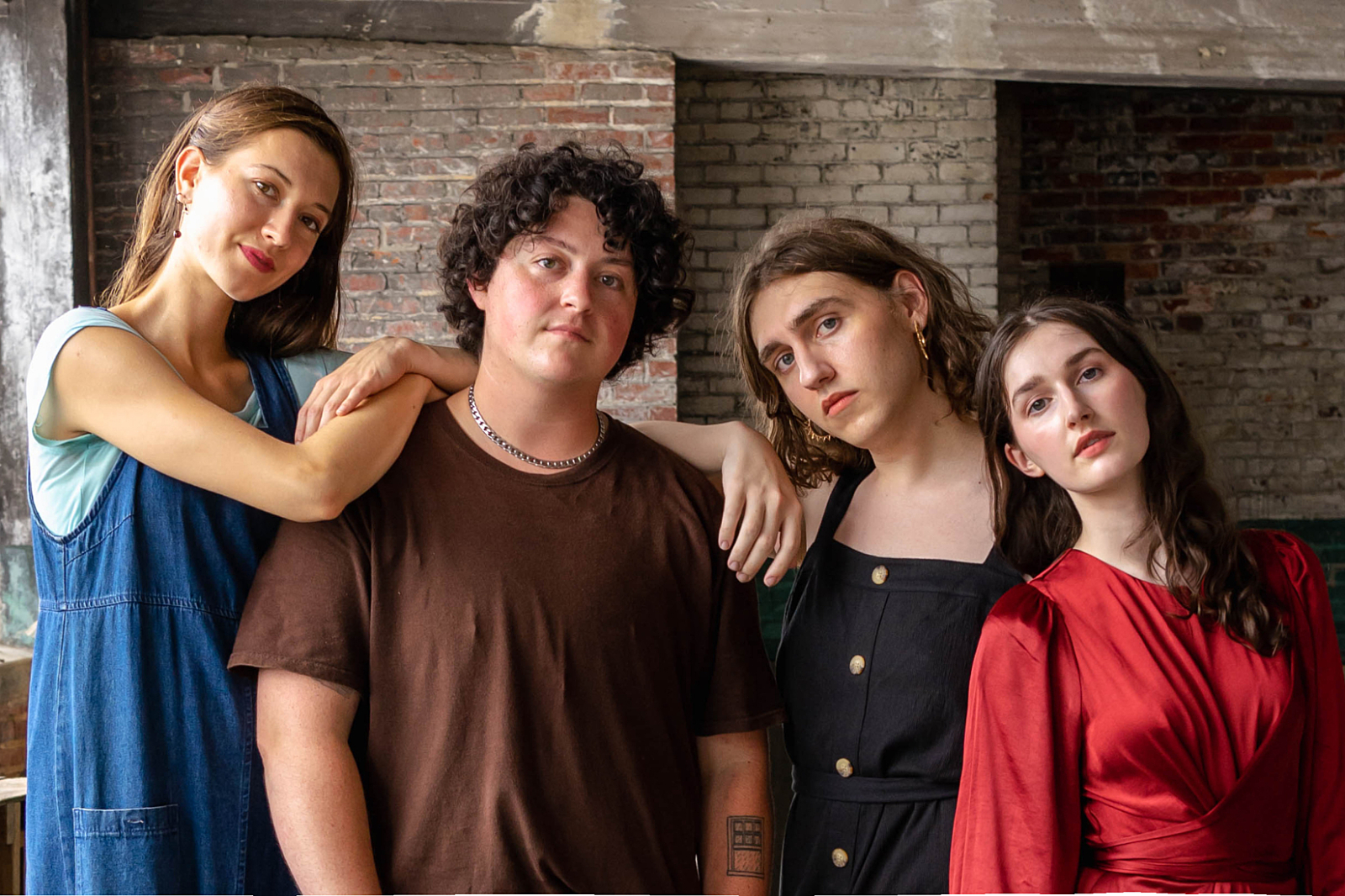 Photo: Cam Whaley
It's the title track of their forthcoming new album.
Ahead of the release of their new album 'Crocus' on Friday, The Ophelias are sharing the title track.
Speaking about the new track and video, the band's Spencer Peppet says, "An old friend said that the first song on an album should be an overture, a thesis statement, a prologue. Crocus the album wasn't written in order, but the line 'I hope that you are happier now/ but I hope that you dream of me' became a throughline. My life has changed since this song was written, but reflecting on the past can sometimes offer clarity. I'm asking, was this relationship as meaningful and important for you as it was for me? And extending a gentle threat- 'I hope I'm always a phone call closer than you thought I would be.' I recorded a demo of this song that sounds very close to how the final track turned out. Very rarely do I request to stick this close to the original demo, but I wanted this song to stay as intimate as it began. The noise at the very beginning is me turning on a sink- I wanted to emulate the feedback at the beginning of 'Dusted' by Guided by Voices, and the sound of the tap running reminded me of that.
"This video centers on light: what the presence or absence of light can do, how it forms around a person, how colors filter and morph. We got to shoot this in Chicago with Alex Halstead, who shot the videos for Neil Young on High and Sacrificial Lamb, and a crew of immensely talented people. Since this song is very intimate, we decided it made sense for the video to focus on me. We played with movement, choreographing some parts and experimenting in others. Jo, who co-directed, says they focused on how the movement, light, and shadow mirrored the melody line. I also repaired, dyed, and beaded the corset myself!"
Check it out below.
'Crocus' Tracklisting:
1. Crocus
2. Sacrificial Lamb
3. Neil Young on High (feat. Julien Baker)
4. Vapor
5. Spirit Sent
6. Biblical Names
7. Mastermind
8. Becoming A Nun
9. Spitting Image
10. Under Again
11. The Twilight Zone
12. Vices
Read More